Two New Musicals By Ethan Carlson, Aliza Sotsky, and Julio Vaquero Debut at NYFA
Performances are on January 27 and 28, 2023.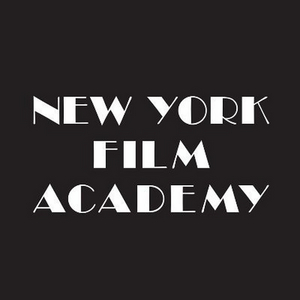 The Musical Theatre Department at NYFA has announced their productions in its upcoming New Works Series: Live, Laugh, Lie and Her Sound.
Award-winning writers Aliza Sotsky & Julio Vaquero present Live, Laugh, Lie, a therapeutic musical comedy that will have you singing your crazy heart out. This new musical tells the story of a couple's retreat gone wrong. This exclusive experience offers three couples, two con men, a pop star and a "therapist" dancing with a mop. With direction by Megan E. Farley (Six) and music direction by Nick Sienkiewicz, Live, Laugh, Lie will leave you feeling a little bit lighter and make you fall in love all over again. The show will perform on Friday, January 27th, at 7:30pm.
Her Sound, by Ethan Carlson, re-imagines ancient stories of women in a new light. With direction by Mary Cynthia McGowan (Jagged Little Pill, How To Dance in Ohio) and musical direction by Joshua Zecher-Ross (Be More Chill), this is a show of love, sex, injustice and giving voice & power to women in our earliest tales. The Her Sound concept album is currently available everywhere music is streamed, produced by Thousand Faced Theatre Company and Ryan Scott Oliver. This show will perform on Saturday, January 28th at 2pm.
In the New Works Series, NYFA invites writers and composers to work on their outside projects with our students. The New Works mirror what the industry calls a "29-Hour Reading", where writers, directors and composers work with performers for approximately 29 hours to workshop their material, ending in a book-in-hand style presentation. Following the same concept in a lengthier time frame, the goal of the New Works Series is to help the creative team develop new musicals. Additionally, NYFA students connect with industry professionals in a fast-paced setting. The 2023 series marks the department's 28th and 29th readings of new musicals over the last eleven years, giving a voice and platform for emerging composers and writers.
Please send all RSVP requests to mtrsvp(at)nyfa.edu. Be sure to include your full name, number of guests, and which performance you would like to attend.
The theater is located on the first floor of 17 Battery Place.