THE VICKSBURG PROJECT Will Get World Premiere at Harlem Stage
Performances run January 12-14.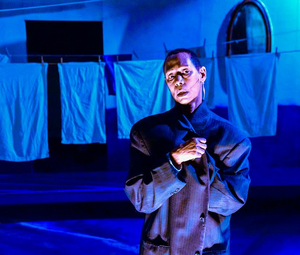 Harlem Stage kicks off 2023 with the world premiere of the exploded song cycle The Vicksburg Project, produced by Mabou Mines and piece by piece productions, and created by Eve Beglarian, Karen Kandel, and Mallory Catlett. The timely new work traces the Mississippi city's painful history through the experiences of women and gender-expansive residents across two centuries. Performances take place at the Harlem Stage Gatehouse (150 Convent Avenue, New York) on Thursday, January 12 at 7:30pm, January 13 at 7:30pm, and January 14 at 2pm and 7:30pm. Tickets, $25-35, can be purchased at harlemstage.org.
The texts of The Vicksburg Project are constructed from historical diary entries, letters home, newspaper accounts, live interviews, and original writing by Karen Kandel as well as poetry by June Jordan, Thylias Moss, and Lucille Clifton. These materials are spun into intimate songs and confessions inspired by everything from parlor music of the 1860s to traditional blues of the 1920s to freedom songs of the 1960s, and from Wagnerian lushness to solo uke strumming to a capella chant.
The Vicksburg Project resurrects deeply researched stories from the Civil War, Jim Crow, and the Civil Rights Movement, and integrates the creators' own experiences as women-Black and white, straight and gay, the descendants of enslavers and the enslaved. The work acknowledges the humanity in every person's story.
The Vicksburg Project is supported, in part, by public funds from the National Endowment for the Arts, The New York State Council on the Arts, and the New York City Department of Cultural Affairs in partnership with the City Council, and with support from: New Music USA, The Made in NY Women's Film, TV & Theatre Fund by the City of New York Mayor's Office of Media and Entertainment in association with The New York Foundation for the Arts, The Café Royal Cultural Foundation, Axe-Houghton Foundation, and the JKW Foundation
Photo Credit: Richard Termine