Photos: First Look at THREE ELEANORS at Stage Left Studio
Three Eleanors, A Multimedia Solar Powered Paper Doll Production, written by Karen Wurl & Dorothy Chansky, directed by Dorothy Chansky with original art by Carol Flueckiger and production design by Emmett Buhmann, will run at Stage Left Studio, July 24-August 4, 2013. BroadwayWorld has a first look at the cast in action below!
Celebrity. Who gets to have it and how? When a celebrity dies, how is her legacy sustained? Pictures, biographies, letters, DVDs - flat items deliver information about Eleanor of Aquitaine, Eleonora Duse, and Eleanor Roosevelt, but it's the people intrigued by them who breathe life into the evidence. Do fans and followers trump archives and objects when it comes to fame? Through an intricate tapestry of original visual art, historical texts and performance, we are enveloped by the worldviews, charisma, and foibles of three larger-than-life icons and the love/hate relationships everyday women have with them.
THE CAST: Courtney Brown, Liz Douglas*,
Rachel Evans
*,
Maggie Low
*, and Elizabeth Stromsness. *Appearing courtesy of Actors' Equity Association. AEA Showcase. Other production team members: Production Designer: Emmett Buhmann; Production Stage Manager: Ben Slate.
Dorothy Chansky (co-writer and director) wrote and produced the musical The Brooklyn Bridge off-Broadway during the Bridge Centennial. A Ph.D. in Performance Studies, she is the author of Composing Ourselves: The Little Theatre Movement and the American Audience and the forthcoming Kitchen Sink Realisms: Domestic Labor, Dining, and Drama in American Theatre.
Karen Wurl (co-writer) is a playwright, teacher, and semi-retired slam poet. Plays include Kim's Theory about the Struggle Between Good and Evil, Only Children, The Play about Frank, Death or Serious Injury Can Occur, The Secret Life of the Proletariat, Miss Macbeth, Vampires, Now and at the Hour Of,and In Which I Lose My Virginity to My Best Friend's Older Brother.
Carol Flueckiger (visual artist) uses the sun to expose blueprints of historic handwriting and vintage graphics into artwork. She has worked with collections from American Antiquarian Society, Library of Congress and Women's Rights National Historical Park. Her work can be seen in the artist registry at The Drawing Center, NYC, and Charles Adams Gallery, Lubbock, TX. For Three Eleanors she uses documents from The University of Glasgow and Eleanor Roosevelt Papers Project.
Eleonora Duse (1858-1924) was, by any account, an international superstar, rivaled as an actress and a box office draw only by Sarah Bernhardt. The two divas had almost diametrically opposed techniques. Bernhardt was known for "points," poses, and inflections that today would be regarded as quintessentially melodramatic. Duse, by contrast, sought a spiritual connection with her roles, as she aimed to find the quiet, interior truth in the lives of the women she portrayed. Until very late in her life she eschewed stage make-up, even as she continued to play the young, tragic roles for which she was best known-roles in which illegitimate children, abandonment by husbands, and suicide were staples.
Eleanor Roosevelt (1884-1962) is identified by biographer Blanche Wiesen Cook as "the most controversial First Lady in United States history." She started life in the elite world of New York high society-the hothouse world of manners immortalized by Edith Wharton. She would eventually become not only First Lady, but a delegate to the United Nations, after years of liberal activism on behalf of women, minorities, children, the sick, and the disadvantaged. So widely known-and often reviled-was she for her convictions and work, that in the 1940s, when American blacks were still subject to Jim Crow laws, poor wages, and little respect in most workplaces, there were rumors in the south of "Eleanor Clubs," named, according historian Jacqueline Jones "for the notorious busybody of a First Lady" and comprising "groups of black women who colluded to withhold their labor from the job market in order to demand unprecedented wage concessions."
Eleanor of Aquitaine (1122-1204) is almost in a historio-legendary class of her own. Perhaps only Cleopatra is her equal for glamour, power, self-assurance, importance on the world stage, and lack of direct remaining evidence about her personal life. Indeed, only a single object known to have been connected with Eleanor exists today-a rock crystal vase she gave to Louis, prince and soon-to-be king of France, probably on the occasion of their marriage. No portraits exist, although Eleanor was, according to written accounts, beautiful. Eleanor was born the daughter of a Duke and Duchess when feudalism, the papacy, and a great deal of violence and dirt were the orders of the day. Her parents died when she was quite young, and she found herself Duchess of Aquitaine at the age of fifteen. In short order she married the sixteen-year-old Louis, heir to the throne of France. In a plot twist that might have seemed too much in a Hollywood movie, Louis' father died within days of the marriage, leaving the two teenagers king and queen of France. For more on these Eleanors click here.
5 Actresses. 40 Roles. 70 Minutes. The show will play nine performances, Wednesdays - Saturdays at 7:30pm; and Sunday, August 4th at 3pm at Stage Left Studio, 214 West 30th Street, New York, NY. Tickets: $18. Visit
http://www.stageleftstudio.net/tour-ticket.php?id=31
to reserve. For more information, visit:
http://3eleanors.com
.
Photo Credit: Ashton Thornhill

Elizabeth Stromsness, Maggie Low, Liz Douglas, Rachel Evans, and Courtney Brown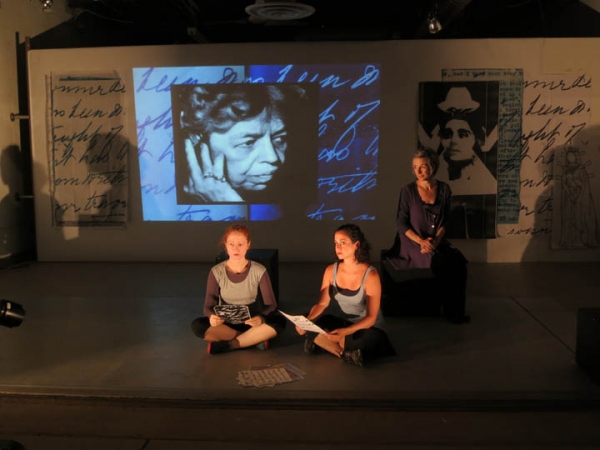 Elizabeth Stromsness, Rachel Evans, and Maggie Low

Elizabeth Stromsness, Rachel Evans, and Maggie Low

Courtney Brown and Maggie Low

Elizabeth Stromsness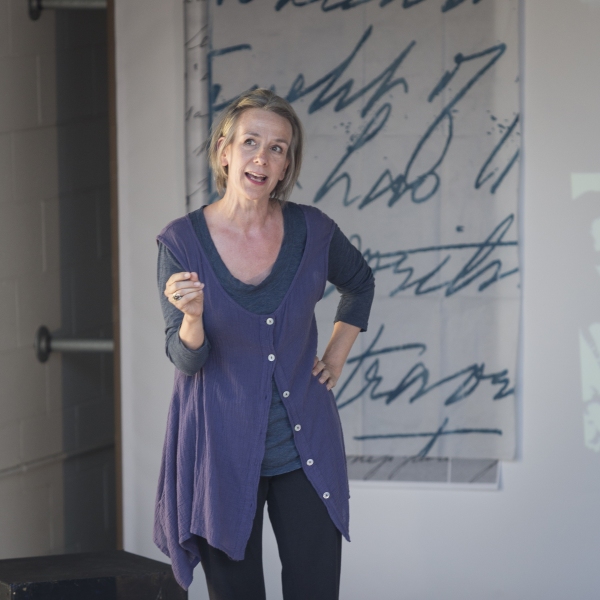 Maggie Low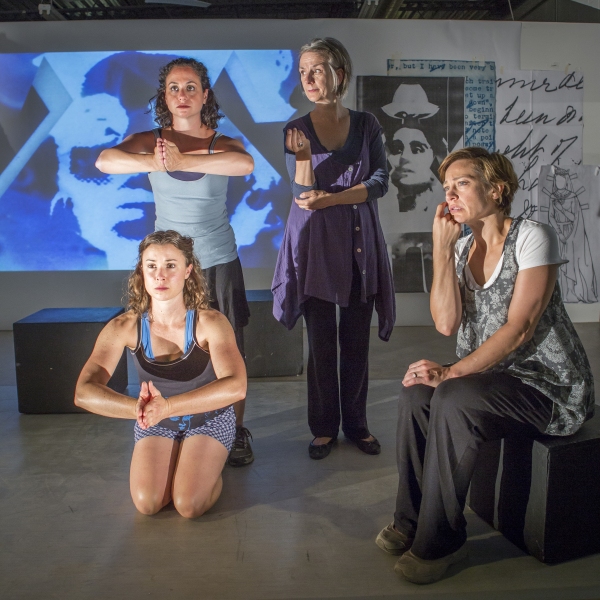 (Front Row, left to right) Courtney Brown and Liz Douglas - (Back Row, left to right) Rachel Evans and Maggie Low