League of Professional Theatre Women to Honor Emily Joy Weiner with Josephine Abady Award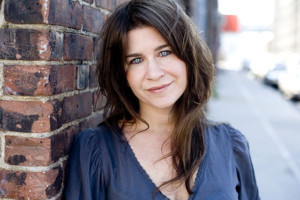 The League of Professional Theatre Women (Kelli Lynn Harrison & Lisa Rothe, Co-Presidents) will present the 2018 Theatre Women Awards at The TimesCenter (242 West 41st Street between 7th and 8th Avenues) on Friday, March 16 beginning at 6:30PM. Tickets ($65-$250) are available for advance purchase at www.theatrewomen.org.
The League of Professional Theatre Women's annual Theatre Women Awards are the only awards dedicated to promoting the visibility of the theatrical work of female-identifying artists and their contributions to the field, across all disciplines.
This year's Theatre Women Awards will honor actress Phylicia Rashad (Lifetime Achievement Award), drama critic Linda Winer (LPTW Special Award), sound designer Cricket S. Myers (Ruth Morley Award), playwright Rohina Malik (Lee Reynolds Award), director Emily Joy Weiner (Josephine Abady Award), and director Adrienne Campbell-Holt (LPTW Lucille Lortel Award), Artistic Director of Colt Coeur.
Phylicia Rashad (Lifetime Achievement Award) Broadway: August: Osage County, Cat on a Hot Tin Roof, Cymbeline (Lincoln Center Theater), August Wilson's Gem of the Ocean (Tony nomination), A Raisin in the Sun (Tony and Drama Desk Awards), Into the Woods, Dreamgirls, The Wiz. Off-Broadway: A Midsummer Night's Dream, Sunday in the Park with George, Head of Passes (Lucille Lortel Award), The Story, Helen, Everybody's Ruby, Blue, The House of Bernarda Alba. Regional: Every Tongue Confess, Blues for an Alabama Sky, Medea. Film: Creed, Good Deeds, For Colored Girls, Frankie and Alice, Just Wright, Once Upon a Time When We Were Colored, Loving Jezebel, The Visit. Television: Empire, Jean Claude Van Johnson, A Raisin in the Sun (NAACP Image Award, Emmy and SAG nominations), The Old Settler, Free of Eden, Cosby, The Cosby Show. As a director: Ma Rainey's Black Bottom and Joe Turner's Come and Gone at the Mark Taper Forum, Paul Oakley Stovall's Immediate Family at the Taper and Goodman Theatre, Fences at the Long Wharf Theatre and McCarter Theatre, A Raisin in the Sun at Ebony Repertory Theatre, Kirk Douglas Theatre, and Westport Country Playhouse, Gem of the Ocean at Seattle Repertory Theatre, and Four Little Girls at the Kennedy Center.
Linda Winer (LPTW Special Award) was Chief Theatre Critic for Newsday from 1987-2017. She has taught critical writing at Columbia University's School of the Arts since 1992 and hosted the LPTW's "Women in Theatre" series on CUNY-TV from 2002 through 2007. She was Chief Theatre and Dance Critic for the Chicago Tribune from 1969-1980, a critic for the New York Daily News from 1980-1982 and USA Today from 1982-1987. Her criticism has won two first prizes from the American Society of Features Editors, two New York Newswomen's Club Front Page Awards and the New York Newspaper Guild's Page One Award. She teaches frequently at the Eugene O'Neill Center, has judged the Pulitzer Prize for Drama nine times, five times as panel chair. She received the Distinguished Alumna Award from Northeastern Illinois University in 2013.
The LPTW Special Award is bestowed to a remarkable theatre woman for her service to the League and to her field.
Cricket S. Myers (Ruth Morley Award) is a Los Angeles based Sound Designer. In 2011, she received a Drama Desk Award and a Tony Nomination for her design of Bengal Tiger at the Baghdad Zoo. Cricket has been nominated for 20 Ovation Awards between 2007 and 2016. The nominations include Bent (director Moises Kaufman), Endgame (director Alan Mandel), and Play Dead (director Teller). Cricket has been named Sound Designer of the Year multiple times by StageSceneLA, and won the LADCC Kinetic Award for Outstanding Achievement in Theatrical Design in 2015. Cricket was a finalist for the 2005 TCG/NEA Career Development Grant, and in 2003 won the USITT Young Designers Clear-Com Award for Sound Design. Cricket serves on the Ovation Rules Committee, serves as a Founding Board Member and West Coast Rep of the Theatrical Sound Designers and Composers Association, and was elected to the Western Board of United Scenic Artists Local 829 in 2017. Cricket received her MFA in Sound Design from California Institute of the Arts in 2003, and was named a "Young Designer to Watch" in Live Design Magazine's April 2007 Issue, and was recognized as "An Artist To Watch" by LA Stage Magazine in September of 2007.
The Ruth Morley Design Award was initiated in 1998 in honor of costume designer Ruth Morley, one of the profession's leading designers for theatre and film who also served on the LPTW Board of Directors. It is given annually to an outstanding female theatre designer in the field of costumes, scenery, lighting, or special effects.
Adrienne Campbell-Holt (Lucille Lortel Visionary Award) is a director and the Founding Artistic Director of Colt Coeur, a Brooklyn-based theatre company. Most recent: What We're Up Against by Theresa Rebeck (WP Theater). Upcoming: The Big and the Small by Amelia Roper (Colt Coeur/NTYW Next Door) and Afterwords, a new musical by Zoe Sarnak and Emily Kaczmarek (Seattle). Recent world premieres: Downstairs by Theresa Rebeck starring Tyne Daly and Tim Daly (Dorset Theater Festival), Empathitrax by Ana Nogueira (Colt Coeur), Cal in Camo by William Francis Hoffman (co-pro Rattlestick & Colt Coeur), a workshop production of Kings by Sarah Burgess starring Larry Pine and Quincy Tyler Bernstine (WP Theater, NYC), One Child Born (Oberon at American Repertory Theater), How to Live on Earth by MJ Kaufman (Colt Coeur), Chiara Atik's 52nd to Bowery (EST), Dry Land by Ruby Rae Spiegel (Colt Coeur), Greg Moss' REUNION (South Coast Rep), Everything is Ours by Nikole Beckwith (Colt Coeur), Recall by Eliza Clark (Colt Coeur), Fish Eye (Colt Coeur), and Seven Minutes in Heaven by Steven Levenson (Colt Coeur).
In April 1999, LPTW received a bequest from the Lucille Lortel estate to establish an endowment to fund an award and grant which would be given annually to "an aspiring woman in any discipline of theatre who exemplifies great creative promise and deserves recognition and encouragement." This year's award will be given to director Adrienne Campbell-Holt and the grant will be awarded to Ms. Campbell-Holt's company, Colt Coeur.
Rohina Malik (Lee Reynold Award) is a Chicago based critically acclaimed playwright and solo performance artist. She was born and raised in London, England, of South Asian heritage. Her one-woman play Unveiled had its world premiere at the 16th Street Theater, where it received critical acclaim and has been presented at venues all over the country. Rohina's second play The Mecca Tales was produced by Chicago Dramatists in 2015 and nominated for a Joseph Jefferson Award for Best New Work. Recently, Voyage Theater Company and Cross- roads Theater Company partnered to bring The Mecca Tales to the east coast (Sheen Center) and Edison NJ, directed by Kareem Fahmy. Her new play, Yasmina's Necklace, had its world premiere at the 16th Street Theater in 2016 and was nominated for a Jeff Award for Best New Work, and was recently remounted at The Goodman Theatre. Malik's plays have been produced at The Goodman Theatre, 16th Street Theater, Voyage Theater Company, Crossroads Theater, Next Theater, Brava Theater, Victory Gardens Theater, Silk Road Rising, Theater Project Baltimore and Mustard Seed Theater. She is a Resident Playwright at Chicago Dramatists, an Artistic Associate at the 16th Street Theater and Voyage Theater Company. Unveiled was recently presented at two South African Theater festivals: The Grahamstown Arts Festival and the 969 Festival in Johannesburg, produced by Voyage Theater Company. Rohina is a proud member of the Dramatists Guild of America.
The Lee Reynolds Award, in memory of producer and League member Lee Reynolds, is given annually to a woman or women active in any aspect of theatre whose work through the medium of theatre has helped to illuminate the possibilities for social, cultural or political change.
Emily Joy Weiner (Josephine Abady Award) is the Co-Founder and Artistic Director of Houses on the Moon Theater Company, founded in 2001 with the mission of telling untold stories in the interest of social justice. For the last many years, she has been creating, developing, performing, producing and directing new works with Houses that address the complex and sensitive issues of our time in partnership with community organizations and a talented company of artists. She most recently performed in and guided the company through its production of DE NOVO as part of the inaugural season of Next Door at New York Theatre Workshop. In the spring of 2017 Emily co-developed and directed the world premiere of THE ASSIGNMENT at the ART/New York Gural Theatre. Emily is also a teaching artist and has been facilitating creative workshops in the NYC public schools for the past 20 years, specializing in programs with teenagers going through the criminal justice system.
The Josephine Abady Award is given in memory of Josephine R. Abady, a stage and artistic director, and leader of the nonprofit theatre movement in the United States. The award is given annually to a woman theatre artist who has created work of cultural diversity.
The League of Professional Theatre Women (a not-for-profit 501(c)(3) organization) has been championing women and leading the gender parity conversation in the professional theatre for over 35 years. Since its founding, the LPTW's membership has grown to 500+ members of theatre artists and practitioners of all backgrounds, across multiple disciplines, working in the commercial and non-profit sectors. To promote visibility and increase opportunities for women in the field, the LPTW spearheads events, public programming, advocacy projects, media, and publications that celebrate industry luminaries, preserves the legacy of historic visionaries, raises awareness of the importance of nurturing women's voices, and shines a spotlight on the imperative of striving for gender parity and fostering a diversity of expression, both in the theatre world and the world at large. To find out more about how you can support its endeavors, please visit www.theatrewomen.org.