Freestyle Love Supreme Launches Academy March 17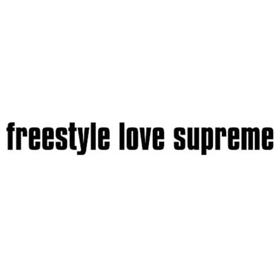 FREESTYLE LOVE SUPREME, the critically acclaimed improv troupe founded by Thomas Kail, Lin-Manuel Miranda and Anthony Veneziale, announced today the launch of Freestyle Love Supreme Academy, the first ever freestyle school created and run directly by FLS members, including teachers and guest facilitators, in partnership with long-time FLS producers Kail, Miranda, Ars Nova founders Jenny and Jon Steingart, and Hamilton co-producer Jill Furman.
The popular improv company, who have been playing to sold-out audiences since 2003, are transforming their unique blend of improvisation, storytelling, and hip-hop into hands-on classes that premiere this March. Foundations of Freestyle will kick off on March 17 with a second class cycle starting March 18 and will include seven 3-hour classes which culminate in live performances on the eighth and final weeks of the program at the Ars Nova Theater.
The classes will cover a range of topics including beatboxing, word flow, improvisation and expression through music. Once students, 18 and older, complete Foundations of Freestyle, they will be invited to audition for additional offerings, set to launch mid-2019. The fee for the eight week course is $550 and applications are being accepted now at www.freestylelovesupreme.com/academy.
"Freestyle Love Supreme was an ideal training ground for us to learn so many of the necessary skills required to make theater, or just be a better human being," said FLS Co-Founders Thomas Kail and Lin-Manuel Miranda. "It turns out that our cast is just as gifted at teaching the fundamentals of musical improv as they are at performing it. While the goal is not to master anything in a 8-week program, it is plenty of time to try on some of the core beliefs necessary to make a unified collective: listening, creating and accepting ideas, bringing yourself to the work, and chasing the openness the moment requires, not chasing the laugh."
Freestyle Love Supreme Academy is created and run directly by FLS Members. Current teachers include seasoned freestyle facilitators Chris "Shockwave" Sullivan and Andrew "Jelly Donut" Bancroft. Guest teachers may include Anthony "TwoTouch" Veneziale, James "J-Soul" Monroe Iglehart, and Arthur "The Geniuses" Lewis as well as guest instructors such as Christopher Jackson and Utkarsh Ambudkar.
FREESTYLE LOVE SUPREME's current off-Broadway run at Greenwich House Theater at 27 Barrow Street is sold out and runs to March 3 only. The TodayTix lottery offers 15 tickets per performance at $30. Sign up for updates and ticket availability at www.freestylelovesupreme.com.