WP THEATER Announces 2018-2019 Season: NATURAL SHOCKS, HURRICANE DIANE, HATEFUCK, And More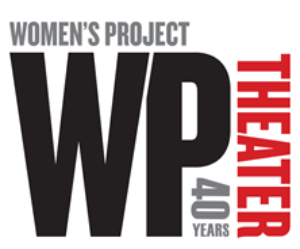 WP Theater (formerly known as Women's Project Theater), under the leadership of Producing Artistic Director Lisa McNulty and Managing Director Michael Sag, has announced their 2018-2019 Season at WP Theater (2162 Broadway, at 76th Street). The season kicks off with the world premiere of Natural Shocks by Lauren Gunderson, directed by May Adrales; followed by Hurricane Diane, the first co-production of a two-play collaboration with New York Theatre Workshop, written by Pulitzer Prize Finalist Madeleine George and directed by Tony Nominee & two-time Obie Award Winner Leigh Silverman; and the world premiere of Hatefuck by Rehana Lew Mirza, directed by WP Lab Alum Adrienne Campbell-Holt. In addition to producing the annual Parity Plays Festival for the second year in a row with Colt Coeur, WP Theater will also introduce the WP Fortieth Anniversary Reading Series, a new annual series featuring plays from the company's celebrated 40-Year history. WP will continue its Domestic Partner Program in 2018-19 with theater companies Trans Lab, Hypokrit Theatre Company, and Lesser America.
Lauren Gunderson's Natural Shocks is a darkly hilarious solo tour-de-force where an unnamed woman is forced into her basement when she finds herself in the path of a tornado. Trapped there, she spills over into confession, regret, long-held secrets, and giddy new love. But as the storm approaches, she becomes less and less sure where safety lies - and how best to defy the danger that awaits. Directed by the acclaimed May Adrales (Vietgone at Manhattan Theatre Club), Natural Shocks marks the highly-anticipated New York return of Lauren Gunderson, the most produced playwright in America today. Previews begin Sunday, October 28, 2018 with an opening night of Thursday, November 8, 2018 at WP Theater (2162 Broadway). The limited engagement will play through Sunday, November 25, 2018. Casting will be announced shortly.
The season continues in 2019 with HURRICANE DIANE, the first co-production of a two-play collaboration between WP and New York Theatre Workshop, which will run from Wednesday, February 6 - Sunday, March 10, 2019, with opening night set for Sunday, February 24 at NYTW (79 E 4th Street). Meet Diane, a permaculture gardener dripping with butch charm. She's got supernatural abilities owing to her true identity-the Greek god Dionysus-and she's returned to the modern world to gather mortal followers and restore the Earth to its natural state. Where better to begin than with four housewives in a suburban New Jersey cul-de-sac? Pulitzer Prize finalist Madeleine George pens a hilarious evisceration of the blind eye we all turn to climate change and the bacchanalian catharsis that awaits us, even in our own backyards. Tony nominee Leigh Silverman (WP Theater's Bright Half Life) directs. The second co-production with NYTW will take place during the 2019-20 season at WP Theater, with details to be announced at a later date
WP Theater teams up with Colt Coeur and Abingdon Theatre Company to present the world premiere of the 2017 Kilroy List play Hatefuck. Passions ignite when Layla, an intense literature professor, accuses Imran, a brashly iconoclastic novelist, of trading in anti-Muslim stereotypes. But as their attraction grows into something more, they discover that good sex doesn't always make good bedfellows. Conflicting cultural identities collide in this thornily clever antidote to a "meet-cute" romance. Director Adrienne Campbell-Holt (WP Theater's What We're Up Against) returns to WP Theater to direct this bracingly insightful new play by Rehana Lew Mirza. Previews begin March 3, 2019, opens March 13, and closes March 31at WP Theater.
As part of their ruby season, WP will be launching the inaugural Fortieth Anniversary Reading Series. In the first outing of this annual series, past meets present as WP shares staged readings of five extraordinary plays from throughout its history, directed by recent alums of the WP Theater Directors Lab. The plays are Chain by Pearl Cleage, Aye Aye Aye I'm Integrated by Anna Deavere Smith, Abingdon Square and excerpts by María Irene Fornés, Still Life by Emily Mann, The Exact Center Of The Universe by Joan Vail Thorne, and The Antigone Project by Tanya Barfield, Karen Hartman, Chiori Miyagawa, Lynn Nottage and Caridad Svich. Dates and directors will be announced at a later date
For the second year in a row, WP Theater will team up with Colt Coeur to present their annual Parity Plays Festival, a series of new play readings by female and trans playwrights and directors. Inspired by advocacy groups like #MakeItFair, The Kilroys and The Lilly Awards, WP Theater and Colt Coeur are committed to the promotion of gender parity in programming, staffing, and representation within theatrical narratives. Dates, venue, and play selections for the upcoming festival will be announced at a later date.
WP Theater's Domestic Partner Program provides a home to like-minded organizations developing and producing work by female and trans theater artists. Each year, WP Theater welcomes Domestic Partner companies into residency in its offices, rehearsal room, and theater, offering them reduced-cost rehearsal and performance space as well as artistic, marketing, ticketing and institutional support, and presenting their work to WP audiences. WP's 2018-2019 Domestic Partners are:
WP will continue its support for Trans Lab Fellowship, a year-long program devoted to supporting the development of early career and emerging trans, gender nonconforming, and non-binary theater artists. Supported by WP Theater and The Public Theater, the Trans Lab provides its artists with community, professional development, connections to an expanded network, support developing a new work, and a showcase for the work they develop. Applications for the 2019 Lab, which will support six trans or gender nonconforming artists, are open until September 14th via wptheater.org
WP will also partner with Hypokrit Theatre Company, led by Artistic Director and current WP Directors Lab member Arpita Mukherjee, to present a reading of a new play by WP Playwrights Lab alum Dipika Guha. This reading will be part of Hypokrit's Tamasha: A Festival of South Asian Performing Arts. Founded in 2016, Tamasha is the only cross-discipline arts festival dedicated to South Asian artists in North America. The reading selection, timing, and director will be announced at a later date.
WP will also continue its support of Lesser America, a theater company designed to bridge the gap between safe, institutional theater and often inaccessible, experimental work. Founded in 2010 by Daniel Abeles, Nate Miller, and WP Producers Lab alum Laura Ramadei, Lesser America seeks to produce new plays that tell uncommon stories that are relevant to a young, modern audience. Lesser America is dedicated to radical inclusivity, with a mission that aligns with WP's likewise commitment to representation and safe space for a diverse range of communities and individual artists. Lesser America's upcoming production of Catya McMullen's Agnes, which rehearsed at WP Theater, will premiere at 59E59 September 8th - 29th.
WP Theater Season Passes begin at $99. For additional information, please visit: www.WPTheater.org.
More Hot Stories For You