Click Here for More Articles on She Believed She Could
She Believed She Could: Lisa McNulty and WP Theater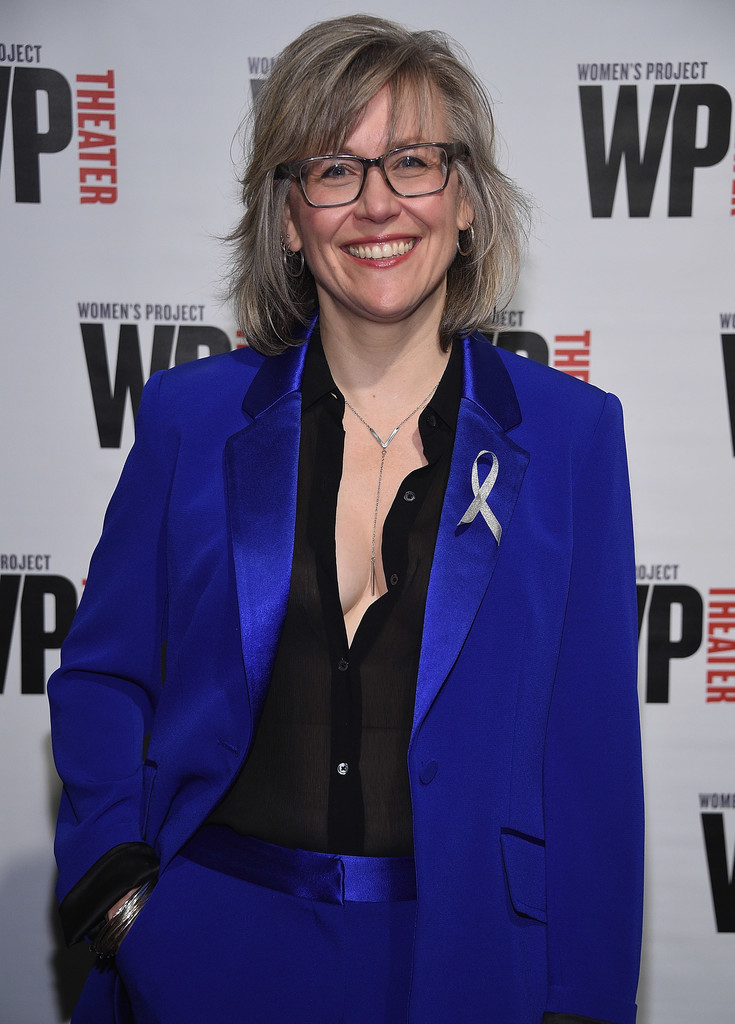 While Broadway struggles to find ways to support new work that isn't star-studded or based on an existing property, off-Broadway theatres are embracing new voices at every turn. Among the non-profits on a mission is WP Theater, the oldest American theater company dedicated to the work of women, trans, and non-binary artists. Its producing artistic director, Lisa McNulty, is exactly the kind of leader the community needs: dedicated, open, and passionate about getting the voices heard that need to be heard.
McNulty's background might not be what you would expect for a leading artistic director. With all the opportunities for advanced degrees and specialized training today, it's easy to assume that some artistic leaders have never set foot on a stage, only in an office. McNulty is not one of those:
"It's funny, I didn't actually grow up going to a lot of theatre. We were pretty working class, not one of those families who went to theatre together. But when I was a junior in high school, there was a summer theatre that was looking for young people - I don't know why, but I just said 'what the hell'! And it was actually pretty serious stuff... it was like, "oh, this feels real, this feels like an eye into a world that feels exciting and creative to me, and feels bigger than what I'd experienced before."
What began as this onstage career quickly transitioned offstage as well. Following an apprenticeship at the Actors' Theatre of Louisville where she, an acting apprentice, found herself drawn to the literary office as well, McNulty and the other apprentices founded a small theatre company in New York. She tackled the literary work at first, as well as producing - which led her to realize just how connected all these skills were.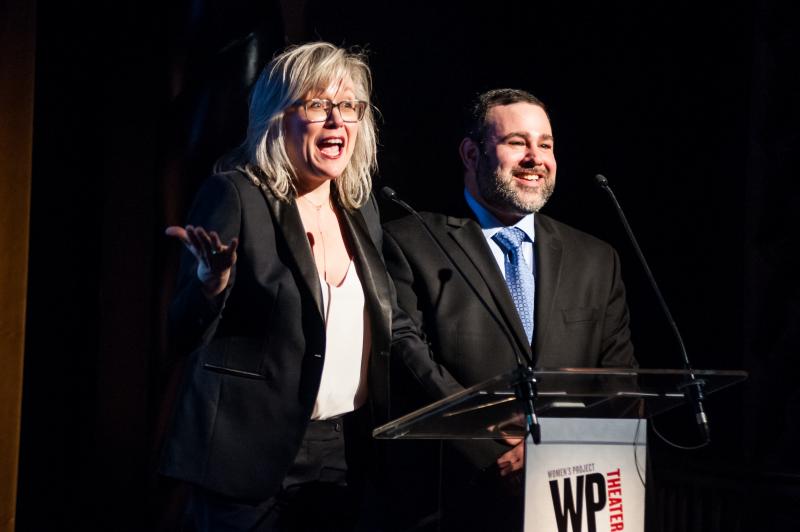 "I started to realize that producing was really the thing that felt fulfilling to me... I think producing is really just being a dramaturg, but with more things. You're dramaturging the casting process, the marketing plan, all of that. That kind of deep, investigative thinking about a piece of text - that's what we're all here for... if you're thinking dramaturgically about an institution, it's about the marketing and fundraising and all the details telling the same story, and that feels interesting to me."
As an artistic director, McNulty has been in charge of figuring out exactly what that "story" is. In the case of WP Theater, it's been telling the story of women in the arts, and reaching for as many diverse voices as possible. There's "no such thing" as a "typical" day for her, McNulty explains, but the unifying theme is one of constantly finding something new and exciting, amplifying interesting voices, and working through each thing that comes her way.
WP Theater, as its name suggests, is dedicated to nurturing the voices of female-identifying theatre artists. Although the company has been around for four decades, McNulty believes that its mission is more relevant than ever.
"It feels incredibly important right now to have a place that's supporting women and telling their stories... We're in a moment we're very conscious what it means to be a woman, a woman in the workplace, a woman in the arts, and who gets to speak up or gets heard and in what way."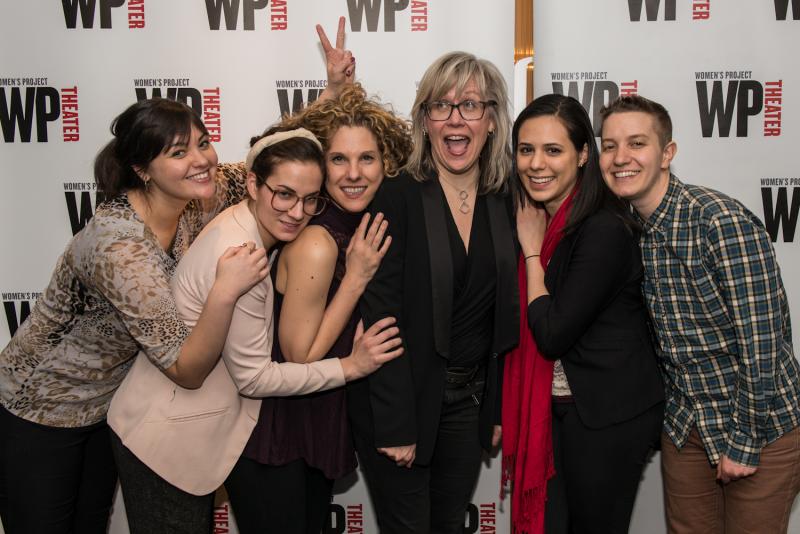 When I ask about what kind of work is inspiring her at the moment, McNulty lights up.
"We're in a time where people are thinking about why what they do is important; writers are taking those big thematic bites," she comments. "Writers and artists are being really thoughtful about why what they're doing matters and grappling with how it's engaging in the big cultural conversation around it. Theatre is bigger than it seems, and the impact is bigger than it seems - the ripples in the ponds are much bigger."
It's this kind of work that the theatre needs right now: as McNulty puts it, "funny and sexy and entertaining and also taking on big-picture issues." There's an easy stereotype that there's a big gap between theatre that's entertaining and theatre that's "important" - but there doesn't have to be. Indeed, work that is both seems like it would have the highest chance of achieving that dual mission of theatre: to entertain and to make aware. One doesn't negate the other.
McNulty takes a similar approach to finding work that excites and interests her: seeking out theatre that's exciting artistically but also challenging. Above all, she says, it's about the people.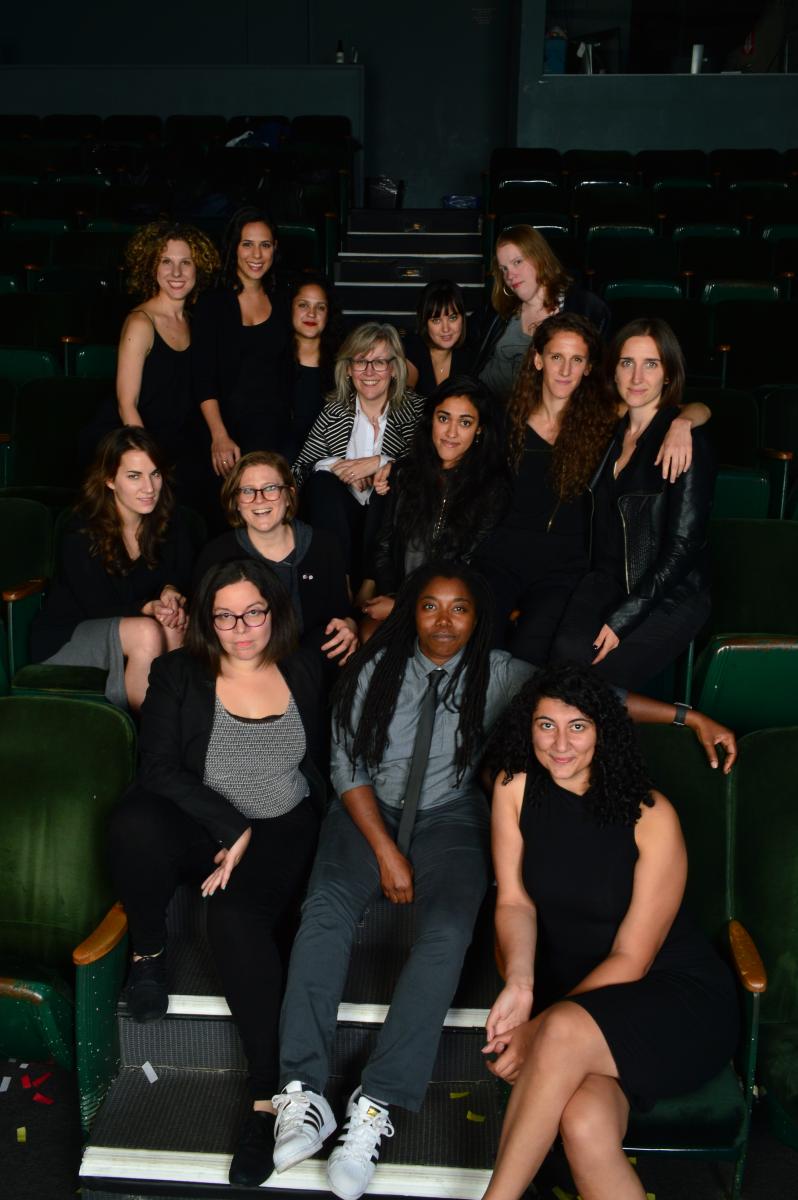 "The hardest transition is to make your own opportunity. It's easy [in school or training programs] to get into that mentality of waiting for the assignments, but the field really rewards people who make things happen - be the change makers who make things happen," she says. Encouraging young women on this path, McNulty takes the approach of being "future you" - that is, speaking as a women who's been there, done that, has the T-shirt, and wants others to benefit from her knowledge.
"Think about what matters to you and keep your eyes open for the people who are making work in a way that feels exciting and stretches you and put yourself in the way of these people as often as possible." It's a simple idea to live by, and one that keeps McNulty inspired every step of the way.
Related Articles