Amanda Prahl - Page
MOST POPULAR ARTICLES
LAST 30 DAYS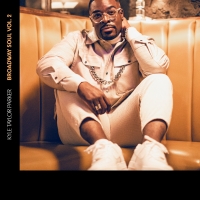 BWW Album Review: Kyle Taylor Parker Brings Plenty of BROADWAY SOUL
Posted: Feb. 22, 2021


LAST 365 DAYS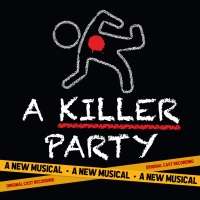 Album Review: A KILLER PARTY Is More Fun Than Mystery
Posted: Sep. 7, 2020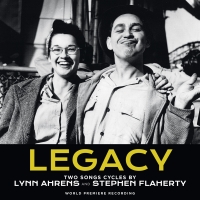 Review: Ahrens & Flaherty's LEGACY Is a Truly Heartfelt Tribute
Posted: Dec. 11, 2020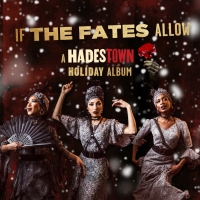 Album Review: IF THE FATES ALLOW Offers Hope Through a Hard Winter
Posted: Dec. 7, 2020


Album Review: ESTELLA SCROOGE Embraces Those Christmas Cliches
Posted: Jan. 17, 2021


BWW Album Review: Kyle Taylor Parker Brings Plenty of BROADWAY SOUL

February 22, 2021

Kyle Taylor Parker's Broadway Soul, Vol. 2 features all the familiar Broadway songs you love, but with a unique take that makes them feel fresh again.
---
BWW Album Review: ESTELLA SCROOGE Embraces Those Christmas Cliches

January 17, 2021

Estella Scrooge has several strong elements: a talented cast giving it their all, catchy music, and witty lyrics. But an inconsistent tone and too many wink-wink references prevent the album from becoming more than the sum of its parts.
---
BWW Album Review: THE PROM Has an Unruly Heart and Uneven Performances

January 4, 2021

The Prom's movie soundtrack is largely a well-made version of Matthew Sklar and Chad Beguelin's score, although it occasionally seems to prioritize glitz and polish over the scrappy joys of its stage predecessor.
---
BWW Album Review: Ahrens & Flaherty's LEGACY Is a Truly Heartfelt Tribute

December 11, 2020

Bright spots in 2020 have been few and far between, but 'Legacy,' a previously-unreleased pair of song cycles from Lynn Ahrens and Stephen Flaherty, is definitely one of the year's unexpected highlights.
---
BWW Album Review: IF THE FATES ALLOW Offers Hope Through a Hard Winter

December 7, 2020

"Spring will come again" may be one of the most iconic lines in Hadestown, but the cast's new holiday album 'If the Fates Allow' proves that they're just as talented in the winter chill as in the bloom of spring.
---
BWW Album Review: TOGETHER AT CHRISTMAS Embraces the Holiday Spirit

November 25, 2020

Michael Ball and Alfie Boe are here with a perfect soundtrack for the season, Together at Christmas. The duo of stage icons are teaming up again for an album of holiday favorites, and although there are a few missteps along the way, the end result is, mostly, a pleasantly charming addition to your holiday music rotation.
---
BWW Album Review: A KILLER PARTY Is More Fun Than Mystery

September 7, 2020

A Killer Party has figured out exactly how to tap into digital-theatre-era frustrations and jokes. A murder mystery that leans gleefully into the campiness of the genre more than the horror, the soundtrack to this video-conferenced musical is as far from deadly dull as it gets.
---
BWW Album Review: ARTISTS IN RESIDENCE Shares Frustrations and Hope

July 1, 2020

Alternately funny and touching, Artists in Residence is a reminder that, even in frustrating days, creativity and community shine a light.
---
BWW Album Review: Bobby Conte Thornton's ALONG THE WAY Elevates the Standards

April 28, 2020

Bobby Conte Thornton's new album, Along the Way, puts a new spin on some of the best of pop and Broadway. It's further proof that he's definitely one of Broadway's rising stars to watch.
---
BWW Album Review: SING STREET Raises Its Rebel Voice

April 24, 2020

Sing Street is a rollicking ride, packed with youthful energy and eloquent emotion a?" it's the kind of album that makes you want to see the show as soon as you can.
---
BWW Review: THE 24 HOUR PLAYS Viral Monologues Continue Portraying Our New Normal

April 14, 2020

Where the first couple of weeks heavily featured monologues directly about the pandemic situation, more and more of these recent monologues are changing direction, portraying the 'new normal' with all that entails.
---
BWW Review: The 24-Hour Plays Viral Monologues Offer a Dose of Humor and Heartbreak

April 4, 2020

As the shutdowns continue and it becomes increasingly obvious that a?oeregulara?? theatre isn't starting back up as soon as we'd hoped, it's also increasingly obvious that adjusted, adapted performances like these are more important than ever.
---
BWW Review: THE 24 HOUR VIRAL MONOLOGUES Return for a Second Dose of Streaming Theatre

March 26, 2020

Broadway may be dark and silent right now, but the theatre community isn't. After a successful first run, The 24 Hour Plays: Viral Monologues returned on March 24 with a fresh set of quarantine-inspired short plays and monologues. Since 1995, the 24 Hour Plays project has been matching up writers and performers to create funny, moving, and emotional mini-pieces of theater in, well, 24 hours. The response to the quickly-adapted March 17 edition was so overwhelming that a sequel was immediately born.
---
BWW Review: Rosie O'Donnell Helps the Show Go On for One Night Only

March 24, 2020

When all this is over, one of the enduring cultural moments of the coronavirus pandemic will be the memories of the music. Across the world, people have been turning to music for comfort and community. Clips have gone viral of Italians holding nightly singalongs from their balconies and Spaniards jamming out together from a distance. And here in America, the performing arts community has been coming together to produce all sorts of remote content. The most high-profile of these to date is the one-off 'revival' of The Rosie O'Donnell Show, which streamed live on Sunday, Mar. 22. It was a testament to the power of community (and the humor of technical problems).
---
BWW Album Review: Matthew Morrison's DISNEY DREAMIN' Makes Uneven Magic

March 16, 2020

There's certainly plenty of nostalgia and good cheer at work in Matthew Morrison's selections, but in some ways, they could have used a bit more pixie dust.
---
BWW Album Review: EMOJILAND Is More Than Meets the Smize

March 3, 2020

Going into a show titled Emojiland, you're probably not expecting allegories about immigration, politics, mental illness, and the ups and downs of the human condition. Surprise! Keith Harrison and Laura Schein have created a musical that's remarkably straightforward and thoughtful underneath its gimmicky, colorful exterior. The score is alternately silly and insightful, making it a genuinely delightful listening experience.
---
BWW Album Review: CATS Doesn't Make Many Good New Memories

January 3, 2020

If we're being honest, we can probably count on one hand the number of viewers who went to see Tom Hooper's ill-advised movie version of Cats for the music. Andrew Lloyd Webber's music has never really been the appeal of Cats; it's always been the visuals and the brand more than anything that allowed it to become an iconic piece of theatre pop culture. As you probably expect, the soundtrack for the movie does very little new, but dutifully recreates the score with a talented all-star cast.
---
BWW Album Review: TYRELL Blooms With Elegance and Humor

December 18, 2019

Tyrell, a new concept album, imagines what three supporting characters were up to during the early days of Game of Thrones. The concept is interesting on its own, but the skillful execution by the writer and performers on the album elevate it to something sure to have appeal outside of Thrones die-hards.
---
BWW Album Review: SUPERHERO's Greatest Power Is Its Big Heart

December 16, 2019

Historically, superhero concepts and musical theater don't tend to mix well. The off-Broadway musical Superhero, with a score by Tom Kitt, fares somewhat better. It's not breaking new ground, but it's a pleasant album with a big heart.
---
BWW Album Review: The Bizarre Brilliance of OCTET

November 27, 2019

If you're looking for a traditional show, Octet isn't it, but if you're looking for a smart, often witty meditation on technology in the modern world, this definitely is it.
---