Amanda Prahl
MOST POPULAR ARTICLES
LAST 30 DAYS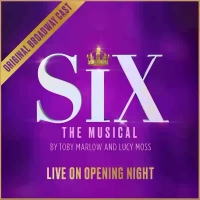 Album Review: SIX: LIVE ON OPENING NIGHT Is a Royal Rush of Joy
Posted: May. 13, 2022


LAST 365 DAYS
Album Review: CINDERELLA Goes Beyond Just Charming
Posted: Jul. 13, 2021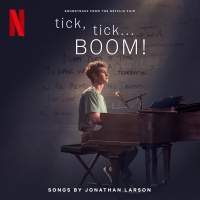 Album Review: TICK, TICK...BOOM! Makes a Huge Emotional Impact
Posted: Dec. 2, 2021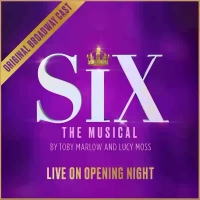 Album Review: SIX: LIVE ON OPENING NIGHT Is a Royal Rush of Joy
Posted: May. 13, 2022


BWW Album Review: SIX: LIVE ON OPENING NIGHT Is a Royal Rush of Joy

May 13, 2022

The live cast recording, recorded on their (new) opening night, captures the unique energy that has turned Six from quirky online phenom to Broadway hit.
---
BWW Album Review: LOVE IN HATE NATION Is Defiant But Familiar

March 1, 2022

With some catchy tunes and a talented cast, the cast recording of Love in Hate Nation is a valiant effort, but it never quite rises to standout status.
---
BWW Album Review: TICK, TICK...BOOM! Makes a Huge Emotional Impact

December 2, 2021

The experience of listening to the soundtrack to Netflix's adaptation of tick, tick... BOOM! is a highly specific one, and all the more emotional for that specificity.
---
BWW Album Review: HAPPINESS IS...CHRISTMAS! Is a Dose of Holiday Cheer

November 17, 2021

With her second holiday album, Happiness Is… Christmas!, Kristin Chenoweth puts her own unique spin on the classic Christmas collection
---
BWW Album Review: DIANA's Cast Recording Isn't Quite a Crown Jewel

September 29, 2021

Diana attempts a throwback-pastiche score with baffling moments of camp to tell the story of an uber-famous blonde whose relationship with the press both made her and destroyed her. And, like Bombshell, the score to Diana vacillates between quite off-the-mark and genuinely affecting.
---
BWW Album Review: Tom Kitt & The Collective REFLECT on One Very Tough Year

August 30, 2021

By this point, it feels like every major musical name has produced some kind of "pandemic project". With Tom Kitt & The Collective's new album, Reflect, there's a refreshing lack of gimmick to it.
---
BWW Album Review: CINDERELLA Goes Beyond Just Charming for the Modern Age

July 13, 2021

The team of Andrew Lloyd Webber, David Zippel, and Emerald Fennell have created a new version of Cinderella that's actually quite fun, sometimes lovely, and consistently catchy.
---
BWW Album Review: SUF/SOND's A PERFECT LITTLE DEATH Is Imperfect But Lovely

June 8, 2021

SUF/SOND puts a new spin on classic Sondheim tunes, giving them the soft indie-folk treatment. It's a creative and often intriguing exercise that gives a new perspective on these iconic tunes, although it's not flawless across the board.
---
BWW Album Review: FANGIRLS Gets the Satire Without the Cruelty

May 10, 2021

Fangirls, Yve Blake's tongue-in-cheek satire, parodies both fan culture and the historic dismissal of the interests of young women. It's a smart, intriguing show with a catchy score that makes you laugh as much as it makes you think.
---
BWW Album Review: The Hills Are Alive Again with R&H GOES POP

March 29, 2021

Far from being musical heresy, R&H Goes Pop! instead serves as a reminder of how Rodgers and Hammerstein were at the forefront of musical theatre during their time, and how their music is truly timeless.
---
BWW Album Review: Josh Groban Performs in Near-Perfect HARMONY

March 22, 2021

The experience of listening to a Josh Groban album is not dissimilar to the experience of watching one of those classic '90s romantic comedies. There's a warmth and familiarity to both, a reassurance that what you're getting is heartfelt and genuine, even if it's not reinventing the wheel. That's exactly what it's like listening to Groban's latest album, Harmony.
---
BWW Album Review: Exploring Laughs and Loneliness with SALAD DAYS

March 1, 2021

Within the first few lines of the opening song of Salad Days, the mini-musical already tells you exactly what it's going to be: a delightful, deliberately modern comedy that lightly pokes fun at the markers of urban millennial life.
---
BWW Album Review: Kyle Taylor Parker Brings Plenty of BROADWAY SOUL

February 22, 2021

Kyle Taylor Parker's Broadway Soul, Vol. 2 features all the familiar Broadway songs you love, but with a unique take that makes them feel fresh again.
---
BWW Album Review: ESTELLA SCROOGE Embraces Those Christmas Cliches

January 17, 2021

Estella Scrooge has several strong elements: a talented cast giving it their all, catchy music, and witty lyrics. But an inconsistent tone and too many wink-wink references prevent the album from becoming more than the sum of its parts.
---
BWW Album Review: THE PROM Has an Unruly Heart and Uneven Performances

January 4, 2021

The Prom's movie soundtrack is largely a well-made version of Matthew Sklar and Chad Beguelin's score, although it occasionally seems to prioritize glitz and polish over the scrappy joys of its stage predecessor.
---
BWW Album Review: Ahrens & Flaherty's LEGACY Is a Truly Heartfelt Tribute

December 11, 2020

Bright spots in 2020 have been few and far between, but 'Legacy,' a previously-unreleased pair of song cycles from Lynn Ahrens and Stephen Flaherty, is definitely one of the year's unexpected highlights.
---
BWW Album Review: IF THE FATES ALLOW Offers Hope Through a Hard Winter

December 7, 2020

"Spring will come again" may be one of the most iconic lines in Hadestown, but the cast's new holiday album 'If the Fates Allow' proves that they're just as talented in the winter chill as in the bloom of spring.
---
BWW Album Review: TOGETHER AT CHRISTMAS Embraces the Holiday Spirit

November 25, 2020

Michael Ball and Alfie Boe are here with a perfect soundtrack for the season, Together at Christmas. The duo of stage icons are teaming up again for an album of holiday favorites, and although there are a few missteps along the way, the end result is, mostly, a pleasantly charming addition to your holiday music rotation.
---
BWW Album Review: A KILLER PARTY Is More Fun Than Mystery

September 7, 2020

A Killer Party has figured out exactly how to tap into digital-theatre-era frustrations and jokes. A murder mystery that leans gleefully into the campiness of the genre more than the horror, the soundtrack to this video-conferenced musical is as far from deadly dull as it gets.
---
BWW Album Review: ARTISTS IN RESIDENCE Shares Frustrations and Hope

July 1, 2020

Alternately funny and touching, Artists in Residence is a reminder that, even in frustrating days, creativity and community shine a light.
---