Photo Flash: 'UNCONDITIONAL' Opens Feb.18
LAByrinth Theater Company, in residence at The Public Theater, presents the second production of their 2007-2008 season: the world premiere of UNCONDITIONAL by Brett C. Leonard with direction of Mark Wing-Davey.  
The nine-member cast features Chris Chalk, Anna Chlumsky, John Doman, Saidah Arrika Ekulona, Kevin Geer, Trevor Long, Elizabeth Rodriguez, Yolonda Ross, and Isiah Whitlock, Jr.  Performances began February 10, 2008 for a limited run through Sunday, March 9, 2008 at The Public Theater (425 Lafayette Street). Opening Night is Monday, February 18, 2008. 
"UNCONDITIONAL by Brett C. Leonard is a new play, in which nine New York stories converge in a racially and sexually charged tale of love, justice, rage and betrayal," state press notes. Leonard was recently honored with the 2008 Creative Spirit Award.
The creative team includes Mark Wendland (Set), Mimi O'Donnell (Costumes), Japhy Weideman (Lighting), and Bart Fasbender (Sound). 
The production's scenic design transforms the LuEsther Hall at The Public, where UNCONDITIONAL is staged in the round, allowing LAByrinth to offer tiered pricing for the first time. Regular seating, at both ends of the stage, is priced at $50, with Gallery seating on raised platforms at either side of the stage available at $35. Single tickets available online at LABtheater.org or by phone at (212) 967-7555.  Tickets can also be purchased in person at The Public Theater Box Office (425 Lafayette Street, hours Sunday and Monday from 1.00pm to 6.00pm, and Tuesday through Saturday from 1.00pm to 7.30pm). 
The performance schedule for UNCONDITIONAL is Tuesdays and Sundays at 7PM, Wednesdays to Saturdays at 8PM, Saturdays and Sundays at 2PM. Please note there will be no performance February 19; and no tickets available for Opening Night on Monday, February 18.   New LABpass subscriptions are available at $85 (which includes a pair of discounted tickets for UNCONDITIONAL) and may be purchased by calling (212) 260-2400 or online at www.LABtheater.org.
Photos by Monique Carboni

Trevor Long and Isiah Whitlock, Jr.

Yolanda Ross and Kevin Geer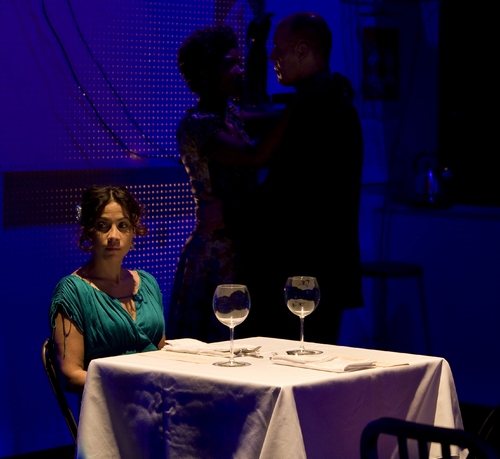 Elizabeth Rodriguez (front) with Yolanda Ross and Kevin Geer

Isiah Whitlock, Jr. and Yolanda Ross

Saidah Arrika Ekulona and Kevin Geer

John Doman (left) and Chris Chalk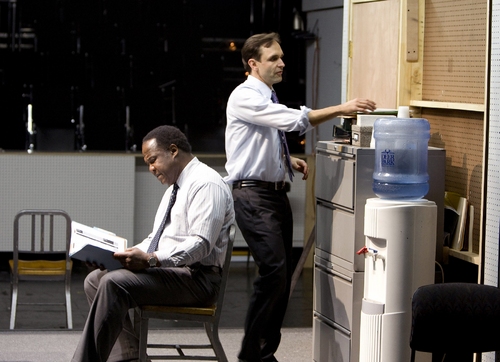 Isiah Whitlock, Jr. (seated) and Trevor Long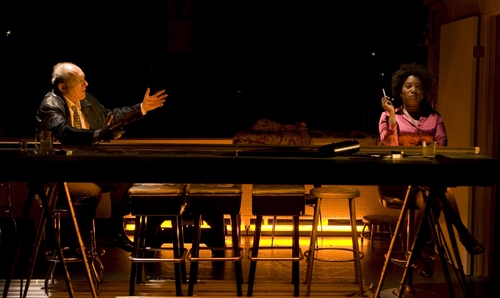 John Doman (left) and Saidah Arrika Ekulona