Photos: Tommy Tune, Lucie Arnaz, Bob Costas and More Visit CAGNEY
Not even five and half feet tall, James Cagney's oversized talent catapulted him from scrappy Irish kid on the streets of New York to Hollywood legend on "the top of the world." A Vaudeville hoofer turned actor, Cagney made a splash on Broadway before Hollywood called and made him one of the Silver Screen's most iconic tough guys in legendary films including The Public Enemy, The G Men and White Heat. But it was his turn as song and dance man George M. Cohan in Yankee Doodle Dandy that earned him the Academy Award and forever cemented his place as one of America's most beloved movie legends alongside the likes of Clark Gable, Charlie Chaplin, Marlon Brando, Jimmy Stewart and Fred Astaire. Now his off-Broadway debut is being visited by some of the biggest names in theatre. Check out some shots of the exciting backstage visitors that have been turning up at Cagney the Musical.
Cagney's six-member cast stars Broadway's Robert Creighton (The Mystery of Edwin Drood, Anything Goes) as the legendary James Cagney, with Jeffry Denman (Broadway's Irving Berlin's White Christmas, The Producers), Danette Holden (Broadway's Annie, Shrek the Musical), Josh Walden (Broadway's Ragtime, La Cage aux Folles, A Chorus Line), Ellen Zolezzi (Seussical), and Bruce Sabath (Broadway's Company).
Directed by Bill Castellino (Grumpy Old Men, Jolson), and choreography by Tony Award nominee Joshua Bergasse (On the Town, Gigi), Cagney features a book by Peter Cooley (I'll Be Back Before Midnight) and score that blends original music by Robert Creighton and Christopher McGovern (Lizzie Borden) with classic George M. Cohan favorites, including "Give My Regards To Broadway," "Grand Old Flag," and Yankee Doodle Dandy."
A hit with audiences and critics alike, Cagney has been described as "exhilarating!" (Time Out New York), "stupendous" (NY1 News), "nothing but joy" (New York Observer), and "blissful" (TheaterMania). The New York Times raves "Robert Ceighton is born for the role," while the New York Post says "Creighton shines as Cagney." Praised for "some of the best dancing I have seen in my entire life" (WNBC TV), The New York Times says" Joshua Bergasse's choreography could sell tap shoes to Tibetan monks," and TheaterMania calls Cagney "a dream come true for lovers of tap dance."
Cagney features a scenic design by James Morgan, costume design by Martha Bromelmeier, lighting design by Michael Gilliam, sound design by Janie Bullard, projection design by Mark Pirolo, music direction by Matthew Perri, music coordination by Larry Lelli, fight direction by ChristIan Kelly-Sordelet and Rick Sordelet, casting by Carol Hanzel, and general management by Brierpatch Productions.
Cagney is produced by Riki Kane Larimer (Fiddler on the Roof, Tappin' Thru Life, On The Town, Gigi), in association with Jamie deRoy, Sharon Azrieli, Joe Cecala, Barbara Freitag, Joel B. Grossman, Joe Sirola, Mary Cossette, Emily Conner, Leonard Landau, 8350 Productions LLC, and In Fine Company.
Cagney, the Original New York Cast Recording, is now available from Broadway Records online and in stores. The album is produced by Michael Croiter and Matt Perri.
Cagney plays at The Westside Theater, Upstairs (407 West 43rd Street, between 9th & 10th Aves). Performances are Tuesday at 7PM, Wednesday, Friday andSaturday at 8PM, with matinees Wednesday, Thursday and Saturday at 2PM, and Sunday at 3PM. Tickets are $89.00 (including a $1.50 facility fee). Premium seats are available for $109. Call Telecharge.com at 212-239-6200. For more information, please visit www.CagneyTheMusical.com.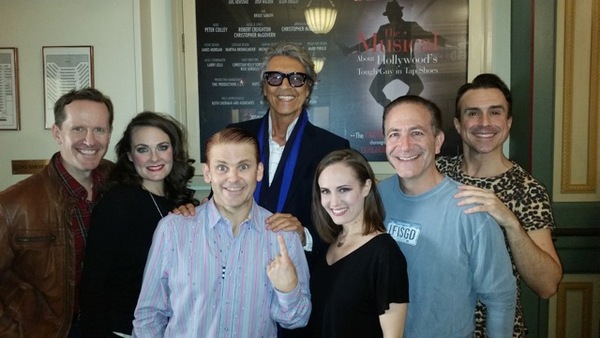 Tommy Tune with the cast of Cagney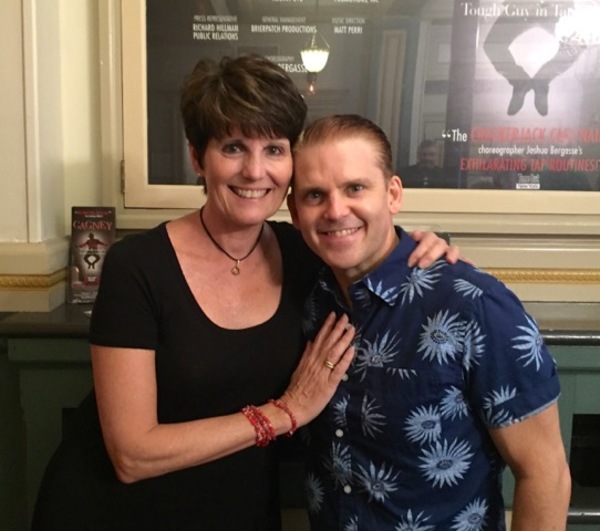 Lucie Arnaz with the cast of Cagney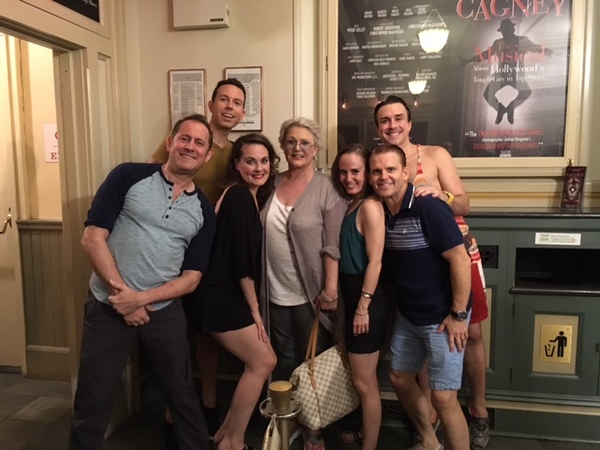 'Cagney' meets Cagney! 'Cagney & Lacey' star Sharon Gless with the cast of Cagney.

(R-L) Oscar nominated actress Anne Archer, Robert Creighton, Cagney producer Riki Kane Larimer and Award winning sportscaster Bob Costas after a performance of Cagney.