Photo Flash: Sneak Peek at Off-Broadway's A LITTLE PRINCESS
A Little Princess ran at the Hudson Guild Theatre, May 22-25, 2014. The production features Music and Lyrics by Marc Folan and Book by Adam Boden. Directed by Laura Luc (And a Child Shall Lead, Pippi Longstocking), with Music Direction by Sinai Tabak (Stars of David). Costume Design by Lucy Luc, Lighting by Paul Jones and Megan Peti, and Sound by Sarah Luc. Scroll down for a sneak peek at the show before it hits off-Broadway next month!
Starring
Mavis Simpson-Ernst
(Evita) and
Joy Kate Lawson
(Pippi Longstocking) as
Sara Crewe
,
Kathi Troy
as Miss Minchin,
Maya Jade Frank
(Mary Poppins, Evita) and
Hayley Feinstein
(Shrek) as Becky,
Richard Clodfelter
(King Lear, TNT Music Theatre Britain) as Mr. Carrisford,
Shannon Munley
as Amelia Minchin, David
Michael Kirby
(The Downside Risk) as Captain Crewe,
Lisha McKoy
(Timmy the Great) as the Baker,
David Gautschy
as Monsieur Dufarge,
Chris Wight
(Spring Storm) as Mr. Carmichael,
Benton Sheely
(Stuart Little) as Mrs. Carmichael, Cassie Hohn as the Cook, Macy Idzakovich as Miss Lewin, with
Zachary Mackiewicz
(Mary Poppins) and
Aidan Winn
as Donald Carmichael.
Playing the beloved Seminary Girls are Hayleigh Jusas and Anna McCarthy (The Sound of Music, Paper Mill Playhouse) as Ermengarde, Peyton Ella (The Sound of Music Live!) and Olivia Fanders as Lottie, Sadie Seelert (Mary Poppins) and Scarlett Diaz (Shrek) as Lavinia, Jamieson O'Brien and Mary Stewart Sullivan (Enron, Lifetime's "Ring of Fire") as Jessie.
Featured Seminary Girls will be played by Alexandra Pennington,
Abbey Rose Gould
(Les Miserables), Erin Haggerty,
Olivia Lombardi
,
Chloe Smith
,
Presley Ryan
(Beaches), Charlotte Wesson, Delaney Ragusa,
Vera Marsh
all and
Ireland Horan
. The company will also feature
Evan Smolin
,
Adam Dorfman
, Jordan O'Brien, Lilli Jacobs, Jessica Feit,
Anna Kate Cibrian
,
Isabella Moitoso
,
Sarah Rappoport
, Zoe Manarel,
Alessandra Baldacchino
,
Melody Munitz
, Ariana Perlson,
Andrew DiTusa
,
Stephen Sayegh
, Ivy Idzakovich,
Sydney Bell
,
Caroline Rosenblum
,
Gabriella Green
, Alexis Page, Emerson Glick, Sophie Knapp, and Savvy Crawford.
For more about the show, visit
www.ALittlePrincessNYC.com
.

Joy Kate Lawson, David Michael Kirby and Company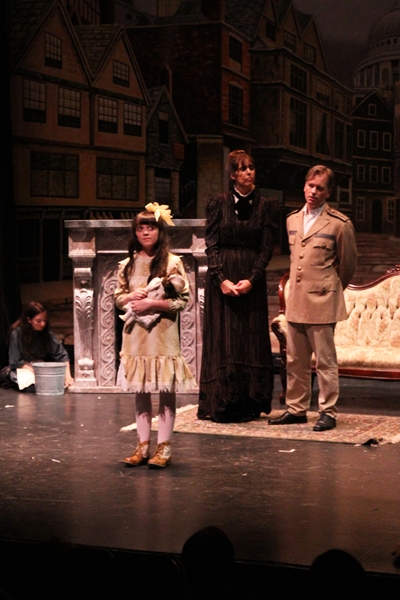 Joy Kate Lawson, Kathi Troy, David Michael Kirby

Kathi Troy, Joy Kate Lawson, David Gautschy and Company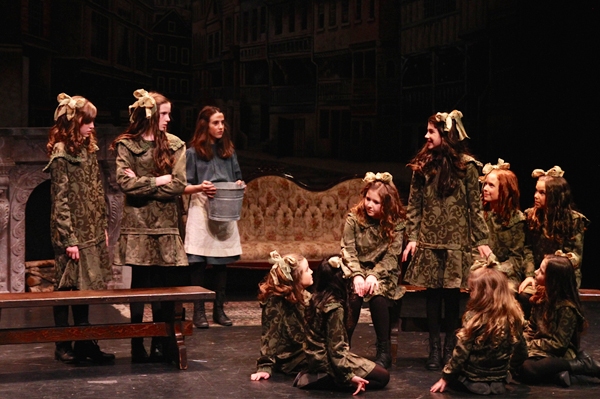 Mavis Simpson-Ernst and Company

The Company of A LITTLE PRINCESS

Joy Kate Lawson, Anna McCarthy and Company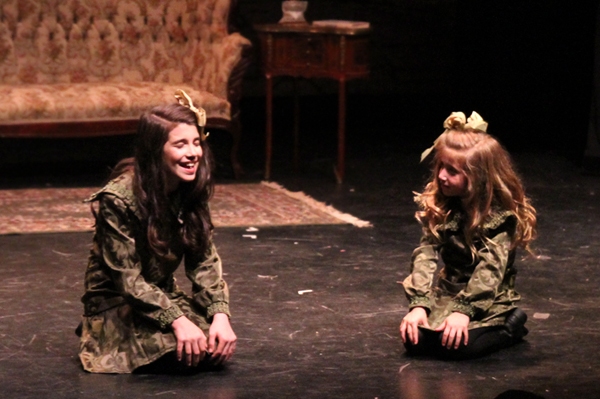 Mavis Simpson-Ernst and Peyton Ella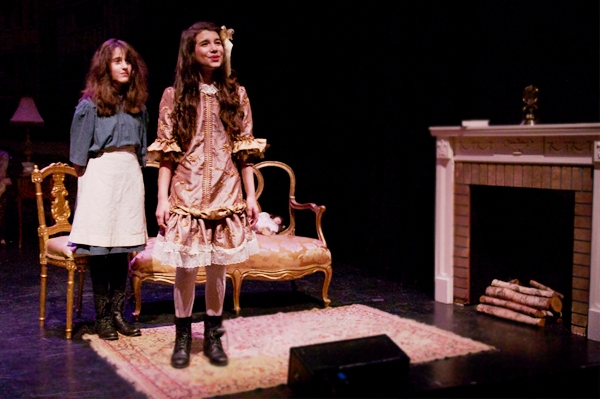 Maya Jade Frank and Mavis Simpson-Ernst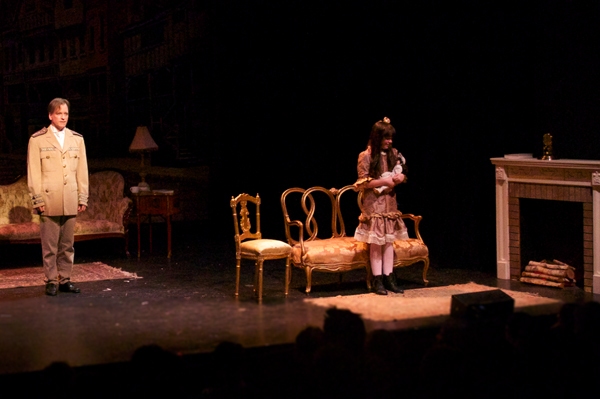 David Michael Kirby and Joy Kate Lawson

Kathi Troy, Mavis Simpson-Ernst and Company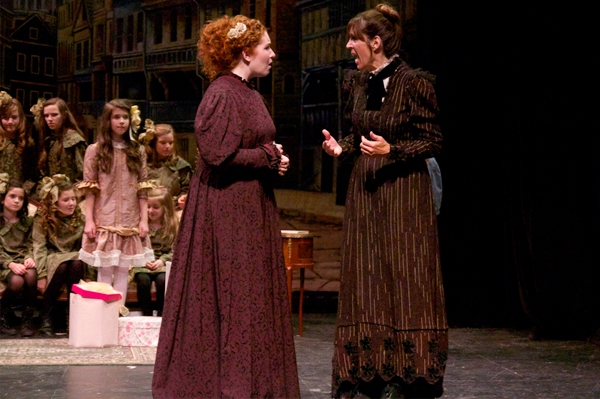 Shannon Munley, Kathi Troy and Company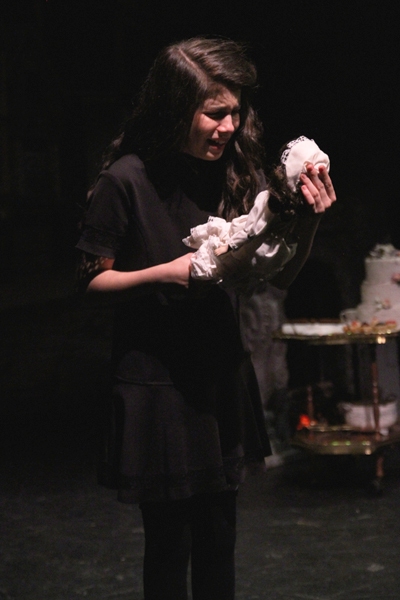 Mavis Simpson-Ernst

Mavis Simpson-Ernst and Company

Mavis Simpson-Ernst and Company

Aidan Winn and Company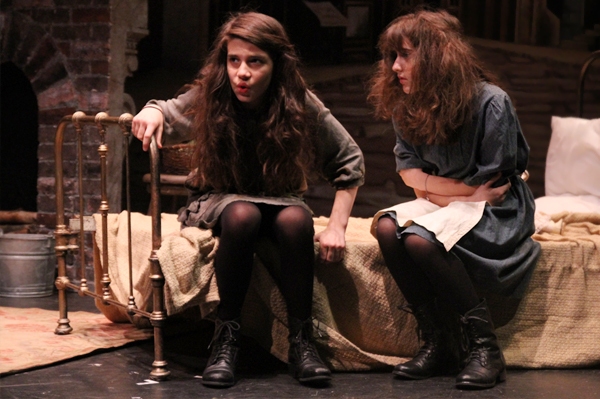 Mavis Simpson-Ernst and Maya Jade Frank

Joy Kate Lawson, Hayley Feinstein, Anna McCarthy and Company

Mavis Simpson-Ernst, Zoe Manarel, Richard Clodfelter and Lisha McKoy

Mavis Simpson-Ernst, Richard Clodfelter, Benton Sheely, Chris Wight and Company