Photos: Primary Stages 2018 Spring Fling Honors Kimberly Senior
Primary Stages' (Casey Childs, Founder & Executive Producer; Andrew Leynse, Artistic Director; Shane D. Hudson, Executive Director) 2018 Spring Fling benefitting their Free Student Matinee Program took place Thursday, May 10, 2018. The event, held at Ramscale Studio (463 West Street), honored Kimberly Senior (Disgraced, Discord) with the Einhorn Mentorship Award.
The Einhorn Mentorship Award was established in 2017 to recognize a leader who inspires and advocates for the next generation of artists, embodies the values and exuberant energy Annie and Marvin Einhorn were known for, and serves as an extraordinary mentor in our community. Last year's recipient was Tony Award winner Jeanine Tesori.
The 2018 Spring Fling was hosted by Aasif Mandvi ("The Daily Show," Disgraced) with additional entertainment from DJ Reborn (opener for The Roots, John Legend, and Erykah Badu; BET and the NAACP Image Awards). Proceeds from the event directly benefit NYC public high school students through the Primary Stages Free Student Matinee Program which offers 10 special performances and talkbacks for over 1,600 students and their teachers each season.
This year's Spring Fling was a tasting party featuring a specialty cocktail bar and culinary pairings from Primary Stages' West Village restaurant partners. Restaurant partners included Casa La Femme (casalafemmeny.com), Fifty (fiftyrestaurantnyc.com), Highlands NYC (highlands-nyc.com), Left Bank (leftbanknewyork.com), Panca (pancany.com), and Suprema (supremanyc.com).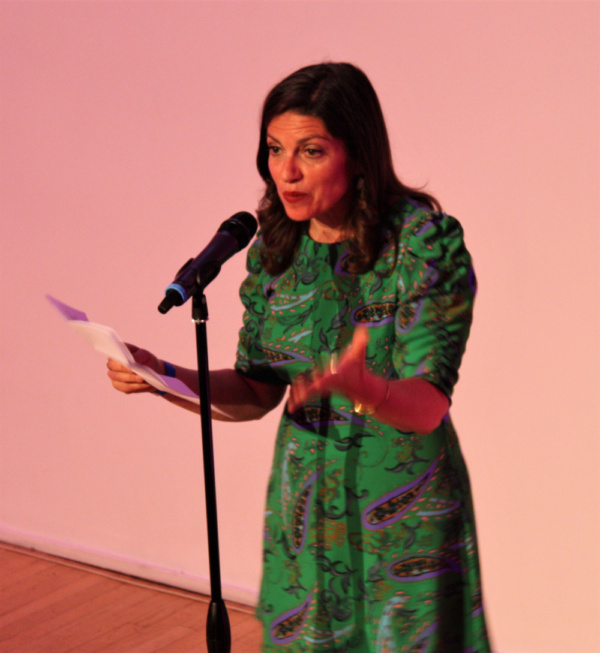 Honoree Kimberly Senior

Maria Mileaf & 2017-2018 Tow Foundation Playwright in Residence Sharon Washington