Photo Flash: Pan Asian Rep's IMELDA, A New Musical Celebrates Opening Night
Tisa Chang, Artistic Producing Director of Pan Asian Repertory Theatre announces its 33rd season with the East Coast premiere of IMELDA, A New Musical. The limited engagement plays September 22nd - October 18th, 2009 at The Julia Miles Theatre, 424 West 55th Street.
With a book by Sachi Oyama, music by Nathan Wang and lyrics by Aaron Coleman, IMELDA is a portrait of the ambitious and controversial woman often referred to as "The Steel Butterfly." The musical spans the 1940s to 1980s, the pivotal years after The Philippines gained its independence. Imelda Marcos wanted to set her country as an equal player on the world stage and gain the respect of the world.
Under the direction of Tim Dang, Producing Artistic Director of East West Players in L.A., the East Coast premiere of IMELDA, A New Musical stars Jaygee Macapugay as Imelda Marcos, Liz Casasola as Corazon Aquino, Mel Sagrado Maghuyop as Ferdinand Marcos, Brian Jose as Ninoy Aquino and features Alan Ariano, Angelica-Lee Aspiras, Billy Bustamante, Leanne Cabrera,Sacha Iskra, Loresa Lanceta, Jonelle Margallo, and Romney Piamonte.
The scenic design is by Kaori Akazawa, lighting design by Victor En Yu Tan, costume design by Ivy Chou and hair and makeup by Leslie Espinosa.
New York's first Filipino themed musical, Pan Asian Rep's production of IMELDA, A New Musical, is presented in Association with East West Players who produced the Los Angeles premiere in 2005.
PAN ASIAN REP, founded in 1977 by Tisa Chang, is the most veteran producer of Asian American theatre east of the Rockies, with a New York season off-Broadway, training programs and international touring. For more than 30 years, Pan Asian Rep has celebrated the artistic expressiveness of Asian American theatre artists working under the highest standards of professional theatre. The company produces new plays that draw upon the unique heritage of Asian history, music and movement. Benchmark productions have focused on the historical acmes and nadirs of migration, assimilation, joys and celebrations of Asian American society. A 5 year Masterpiece cycle of iconic classics from the repertoire, as well as new works, was launched in 2007 to unite Pan Asian Rep's Senior Artists Core, and the next generation of Emerging Artists and began with the critically acclaimed new production of The Joy Luck Club by Susan Kim and based on the novel by Amy Tan, followed by Shogun Macbeth directed and re-envisioned by Ernest Abuba.
Opening night was Wednesday, September 30th, 2009 at 7:00 p.m. Performances are Tuesday - Saturday at 7:30 p.m. with matinees on Sunday at 3:00 p.m. Tickets are $55. Senior tickets are $35 and student tickets are $20. For tickets, call Telecharge.com (212) 239-6200 or visit www.panasianrep.org.
Photo credit: H.E. Yhoman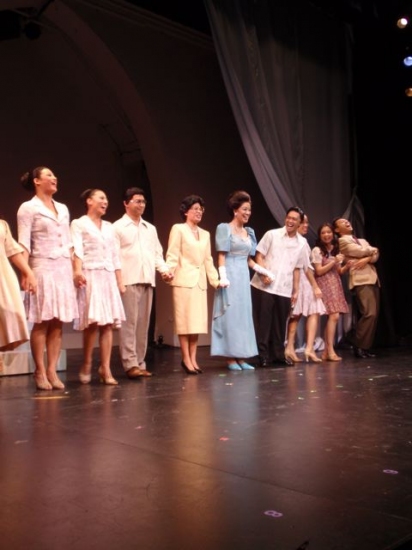 The cast of Imelda - A New Musical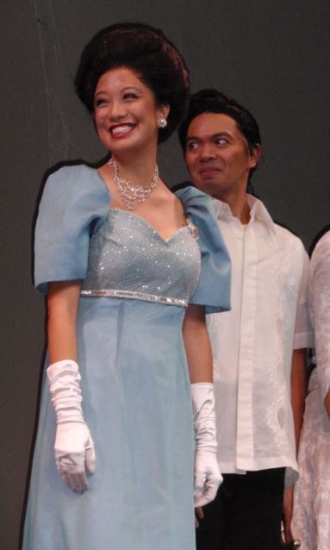 Jaygee Macapugay and Mel Sagrado Maghuyop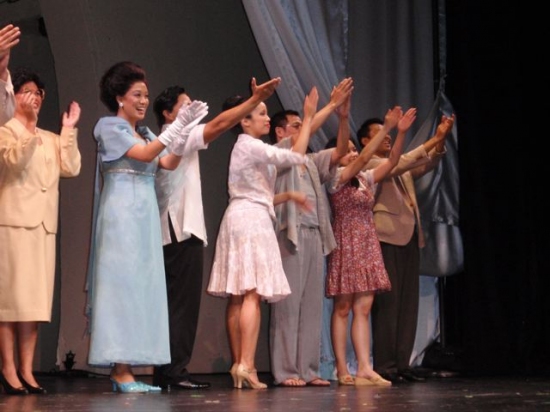 Jaygee Macapugay and the cast of Imelda - A New Musical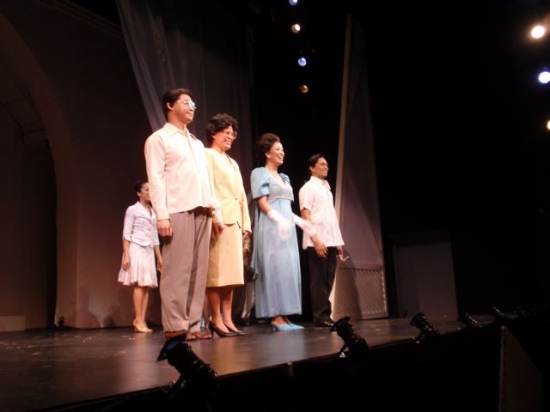 Brian Jose, Liz Casasola, Jaygee Macapugay, and Mel Sagrado Maghuyop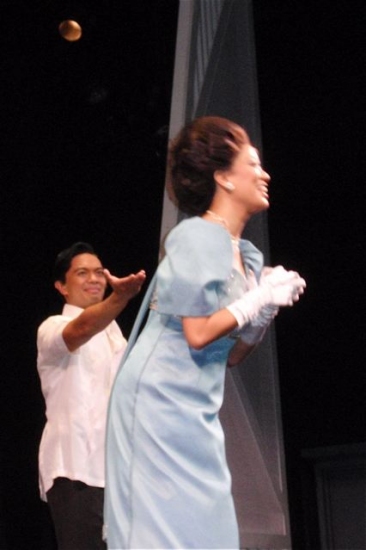 Mel Sagrado Maghuyop and Jaygee Macapugay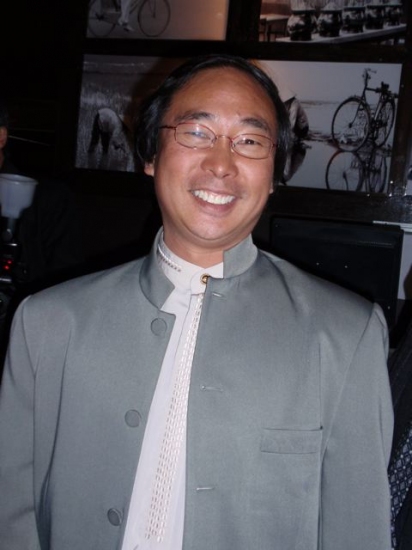 Composer Nathan Wang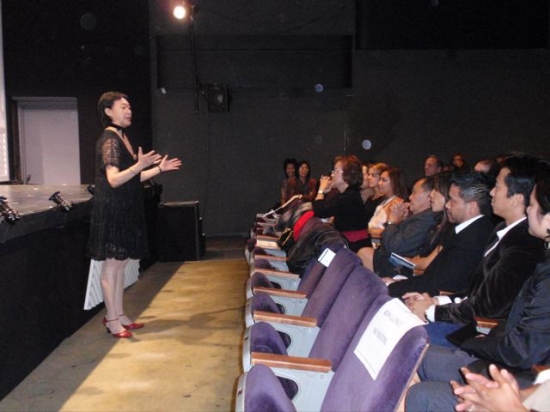 Tisa Chang address the opening night audience of Imelda - A New Musical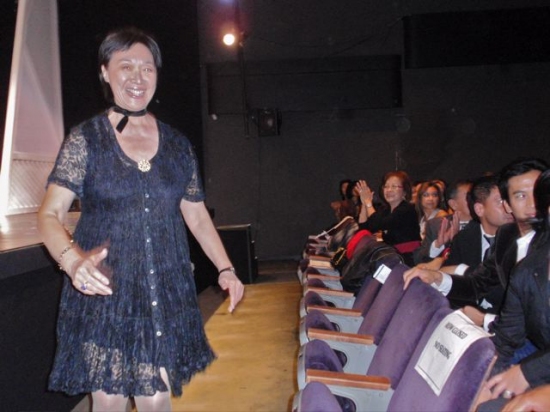 Tisa Chang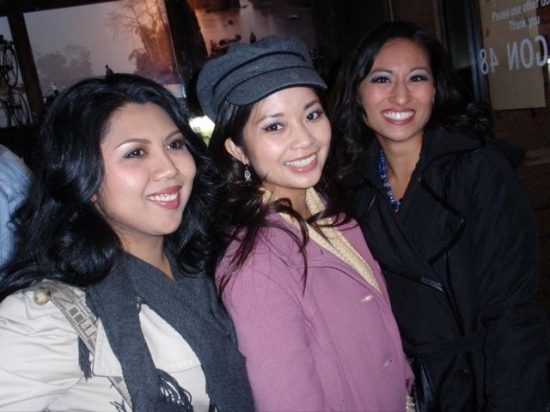 Loresa Lanceta, Leanne Cabrera and Jonelle Margallo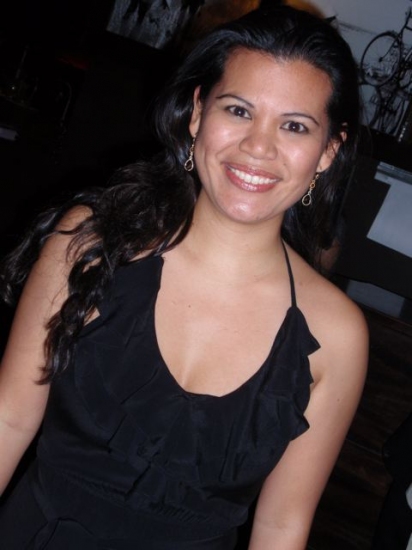 Liz Casasola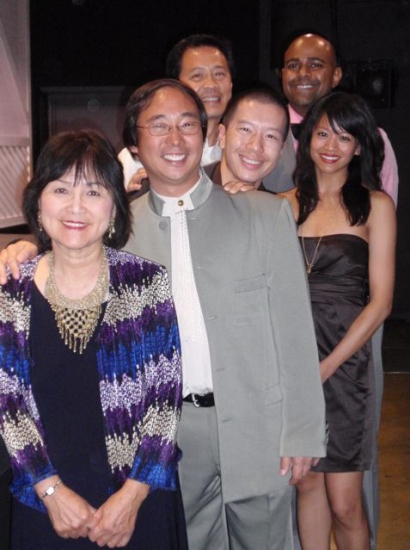 Sachi Oyama, Nathan Wang, Tim Dang, Reggie Lee, Aaron Coleman, and Leslie F. Espinosa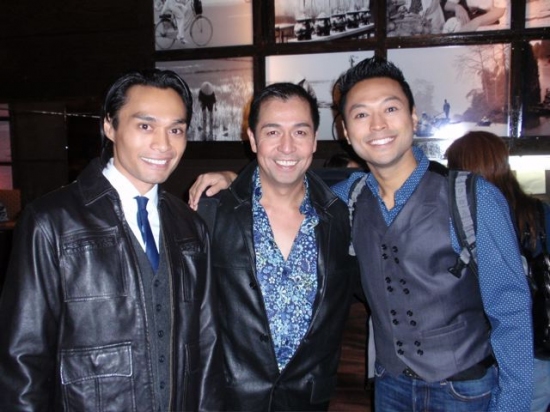 Romney Piamonte, Alan Ariano, and Billy Bustamante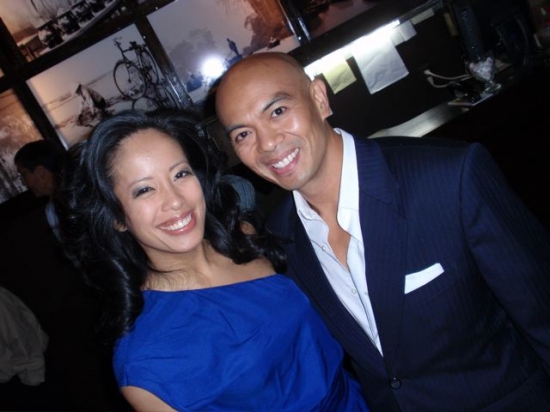 Sacha Iskra and Mel Sagrado Maghuyop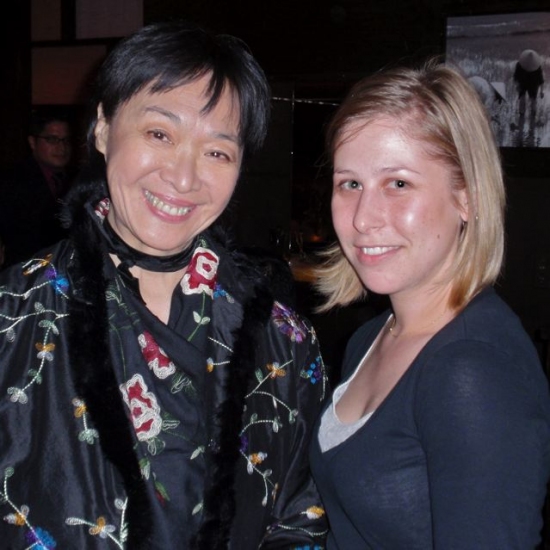 Pan Asian Rep's Tisa Chang and Abby Felder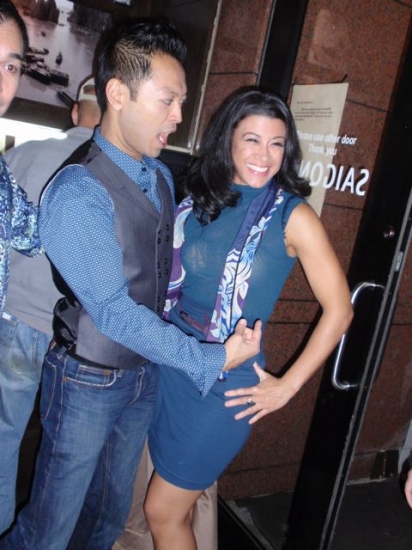 Billy Bustamante and Angelica-Lee Aspiras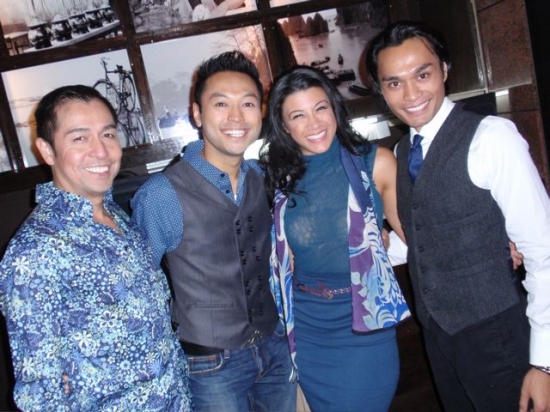 Alan Ariano, Billy Bustamante, Angelica-Lee Aspiras and Romney Piamonte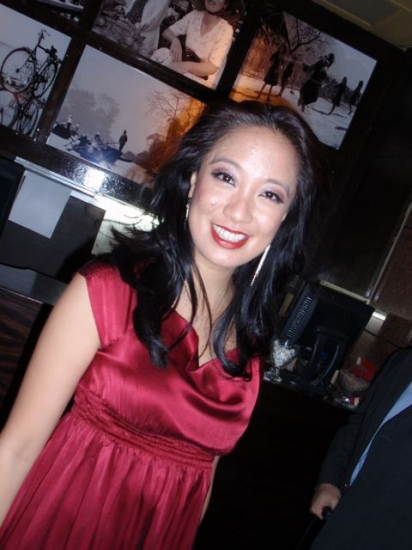 Jaygee Macapugay
More Hot Stories For You