Photo Flash: POWER BALLADZ At Midtown Theatre
Some of the greatest rock anthems of the 70's, 80's and 90's take center stage in the new rock cabaret musical POWER BALLADZ, debuting Off-Broadway at the Midtown Theatre (163 W. 46 St.) in Manhattan, with previews starting August 5th prior to an official press opening on August 19th. Not your typical theater experience, POWER BALLADZ is a 90-minute rock tribute that gives audiences the chance to unleash their inner rock star: part comedy, part interactive game show, and a genuine joy ride through the music and legend of rock songs by powerhouse bands such as Guns 'N' Roses, Journey, Heart, Queen, Bon Jovi, Styx and more. POWER BALLADZ is created by Mike Todaro and Dan Nycklemoe with Peter Rothstein and written by Mr. Todaro and Mr. Nycklemoe.
POWER BALLADZ comes to New York following a sold-out premiere at The LABTheatre (formerly the Guthrie Lab Theatre) in Minneapolis, and is presented Off-Broadway by Bruce Johnson, Mike Todaro, and Dan Nycklemoe.
When POWER BALLADZ debuted in Minneapolis, the critic for the Star Tribune said, "POWER BALLADZ conveys the big sound and emotions of 80's rock. It will make your sap rise." And the Downtown Journal called the show "an immensely entertaining trip through the Wayback Machine."
POWER BALLADZ is directed by Mike Todaro, and features a cast which includes Dieter Bierbrauer (VIOLET, FIGARO at The Guthrie), Scott Richard Foster (BROOKLYN on Broadway, SESSIONS), and Mary Mossberg (NEXT TO NORMAL,WONDERLAND: ALICE'S NEW MUSICAL ADVENTURE). Peter James Zielinski and Melanie Kann cover.
The design team for POWER BALLADZ consists of Bradley Clements (Lighting Design), Hilary Noxon (Lighting Design), Alex Ritter (Sound Design), Abbi Stern (Costume Design), Dan Nycklemoe (Video Design), and Jason Loffredo (Music Supervisor).
At POWER BALLADZ, audience members can celebrate the best music of the 70's, 80's, and 90's. The formula is simple: start with some blood-pumping arena rock songs by Motley Crue, Poison, Guns 'N'Roses, Journey and other arena bands, add some talented rock singers, give them a full band, lots of lights, a fog machine, a video projection screen, plenty of leather and long hair, and you've got a concert. And while the POWER BALLADZ band knows how to rock, the show takes an unexpected turn when the high school sweetheart of one of the musicians stumbles into the show after ten years apart, raising the question -- will he be man enough to finally score the girl of his dreams?
An evening at POWER BALLADZ begins 30 minutes prior to curtain with interactive trivia games, rock trivia contests and an opportunity for audience members to socialize and meet fellow concert-goers. Following the performance, ticket holders have access to a live-band rock anthem karaoke show during which they are welcome to perform on stage and realize their own POWER BALLADZ fantasies.
Previews of POWER BALLADZ begin August 5th for an open ended run at the Midtown Theater (163 West 46th Street). Performance schedule is Mondays,Thursdays, Fridays, Sundays at 9:00pm and Saturdays at 6:00pm and 10:00pm (with an added performance on Wednesday, August 18 at 9:00pm and no performance on Saturday, August 21 at 10 pm). Tickets are $69.99 for General Admission/Cabaret seating with drink service in the theater or $89.99
for VIP treatment (VIP seating directly in front of the stage, two complimentary drinks and a POWER BALLADZ souvenir). To purchase tickets, call TheaterMania at 212-352-0255 or purchase tickets online at www.powerballadz.com.
For additional information on POWER BALLADZ please visit www.powerballadz.com.
Photo credit: Carol Rosegg


Dieter Bierbrauer and Scott Richard Foster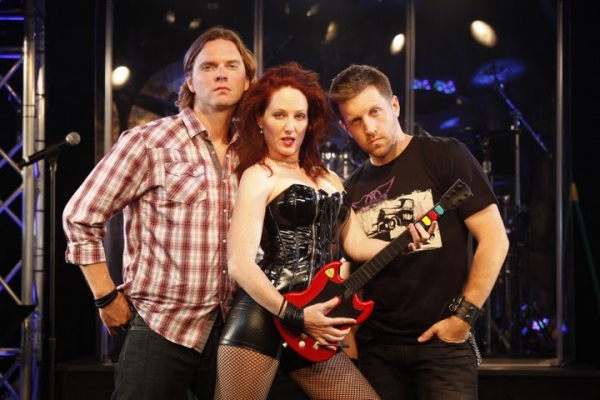 Dieter Bierbrauer, Mary Mossberg and Scott Richard Foster

Dieter Bierbrauer, Mary Mossberg and Scott Richard Foster

Dieter Bierbrauer and Scott Richard Foster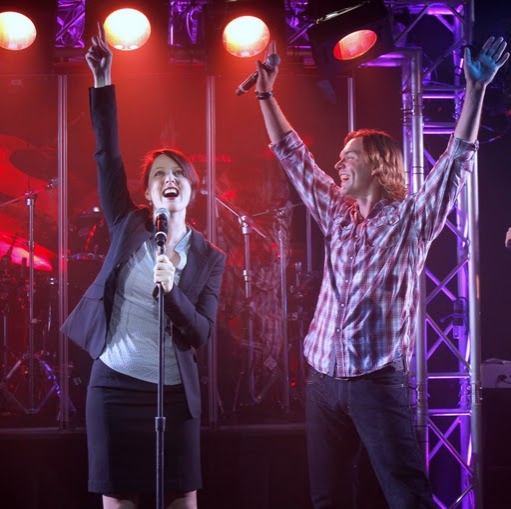 Mary Mossberg and Dieter Bierbrauer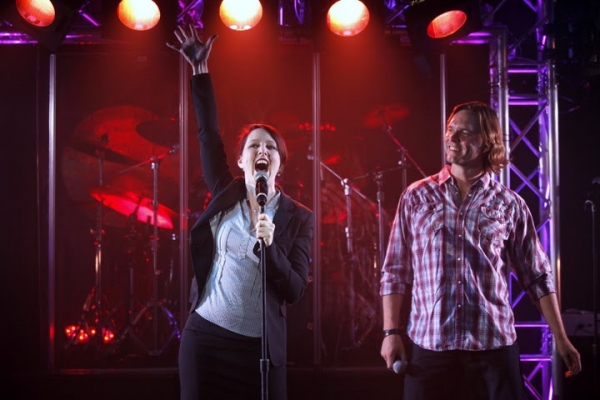 Mary Mossberg and Dieter Bierbrauer

More Hot Stories For You