Latest News on Bruce Johnson
Bruce Johnson News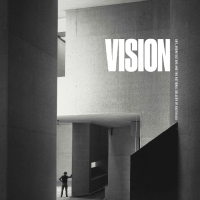 National Gallery Launches VISION â€" A Celebration Of One Of The Nation's Most Remarkable Buildings
by Stephi Wild - Dec 1, 2022
Published in the 40th Anniversary year, Vision: Art, Architecture and the National Gallery of Australia celebrates the story behind one of the nation's most remarkable buildings.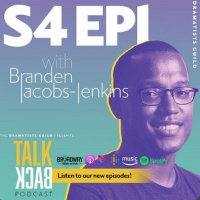 Listen: Branden Jacobs-Jenkins Discusses His Early Work & More on THE DRAMATISTS GUILD PRESENTS: TALKBACK
by Chloe Rabinowitz - Oct 24, 2022
The Dramatists Guild of America is presenting season four of The Dramatists Guild Presents: TALKBACK. The Guild celebrates writers from a diverse array of backgrounds and how they've built meaningful careers within a constantly evolving industry. The first episode of the season debuts today with Branden Jacobs-Jenkins. Listen here!
Listen: Michael R. Jackson and Rona Siddiqui Talk A STRANGE LOOP on THE DRAMATISTS GUILD PRESENTS: TALKBACK
by Chloe Rabinowitz - Jun 6, 2022
Listen now to the special A Strange Loop episode of The Dramatists Guild Presents: TALKBACK, available today. This special episode features Pulitzer Prize-winning and Tony Award nominated A Strange Loop composer, lyricist and writer Michael R. Jackson and music director Rona Siddiqui in conversation with host Christine Toy Johnson.
'The Aboriginal Memorial' Moves To Heart Of The National Gallery Of Australia As Part Of Major Revitalisation Project
by Stephi Wild - May 31, 2022
Following three years of planning and community consultation, The Aboriginal Memorial has been relocated to the heart of the National Gallery, helping make the most important work in the national collection central to all visitors' art experience.
Christine Toy Johnson's A LITTLE MORE BLUE to be Presented at Abingdon Theatre Company
by Chloe Rabinowitz - May 24, 2022
Abingdon Theatre Company will present the solo audio play "A Little More Blue" by Christine Toy Johnson Tuesday, June 7th on their website, followed by a talkback with Johnson hosted by Reggie Lee.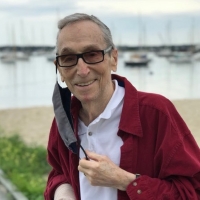 Geoffrey Johnson, Tony Award Winning Casting Director, Has Passed Away
by Robert Diamond - Nov 28, 2021
Geoffrey Johnson, renowned casting director, passed away Friday, November 26th in his sleep of respiratory failure at Henry J Carter Hospital, NY, NY at the age of 91.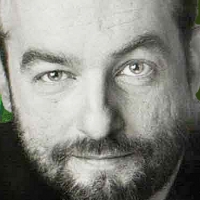 BWW Interview: Playwright Jack Rushen Effortlessly TAMING THE LION & COVID
by Gil Kaan - Jun 28, 2021
Theatre 40 resumes their pandemic-interrupted production of Jack Rushen's lauded TAMING THE LION, re-opening live, back onstage July 9, 2021. Melanie MacQueen directs the cast which includes Landon Beatty, Marie Broderick, Kevin Dulude, Jean Mackie, Sean Rose and Jeffrey Winner. Through the electromagnetic waves of the internet, Jack was most gracious to answer a few of my queries from the comfort of his home in Connecticut.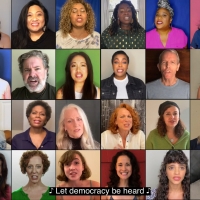 VIDEO: Carolee Carmello, Jose Llana, Telly Leung & More Show Support for Biden/Harris in 'The Soul of The Nation' Music Video
by Chloe Rabinowitz - Sep 23, 2020
Prominent members of the Broadway Community joined together to sing their support for the Biden/Harris Presidential ticket in 'Soul of the Nation', lyrics (sung) by Christine Toy Johnson and (spoken) Notorious Pink, music by Kim D. Sherman and Scott Killian.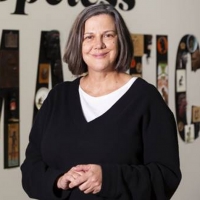 Hetti Perkins Appointed Curator Of 4th National Indigenous Art Triennial
by A.A. Cristi - Aug 26, 2020
Leading curator Hetti Perkins, an Arrernte and Kalkadoon woman from Central Australia, has been appointed curator of the National Gallery of Australia's 4th National Indigenous Art Triennial, which will open in late 2021.
Luther Burbank Center Reopens Outdoor Sculpture Garden Following Wildfires
by Julie Musbach - Aug 8, 2018
Luther Burbank Center for the Arts (LBC) announced today that it will reopen its outdoor Sculpture Garden Thursday, September 13, 2018 with Harmonies, an exhibition featuring works by Bay Area artists Kati Casida, Catherine Daley, and Jann Nunn. This is the first exhibition to be held in the public garden since the October 2017 wildfires, when the entire garden's landscaping was destroyed as well as many of the monumental old-growth redwood sculptures on display by renowned local artist Bruce Johnson.
Bruce Johnson Videos
STAGE TUBE: PJZ Introduces POWER BALLADZ
by BroadwayWorld TV - Aug 4, 2010
POWER BALLADZ - the new rock and roll cabaret musical that features some of the most unforgettable rock anthems of the 70's 80's and 90's - will begin its Off-Broadway run at the Midtown Theater (163 W. 46 St. in Times Square) in August with a series of special weekly events that call to mind the fads, fashions and zeitgeist of that era in pop culture. Previews will begin August 5, with an opening night set for August 19. Below, POWER BALLADZ cast member Peter James Zielinski brings you a video introduction to the production.