Photo Flash: Neil LaBute, Alan Zweibel and More Celebrate SUMMER SHORTS 2017 Opening
Summer Shorts 2017 toasted its 11th season on Monday, August 7, at Fogo de Chao Churrascaria in NYC, and BroadwayWorld has photos from the event below!
On hand were playwrights Neil LaBute, GRAHAM MOORE, Chris Cragin-Day, Lindsey Kraft & Andrew Leeds, Melissa Ross, and Alan Zweibel; along with directors Alexander Dinelaris, Mimi O'Donnell, Maria Mileaf, Kel Haney and Throughline Artists producing artistic director J.J. Kandel.
They were celebrating with cast members Mark Boyett, Bill Buell, Orlagh Cassidy, Flora Diaz, Quincy Dunn-Baker, Brontë England-Nelson, John Garrett Greer, Jennifer Ikeda, KeiLyn Durrel Jones, Claire Karpen, Ted Koch, Georgia Ximenes Lifsher, Sam Lilja, Donovan Mitchell, Rachel Napoleon, Andy Powers, Dana Watkins, and Welker White.
SUMMER SHORTS 2017 runs through Saturday, September 2 at 59E59 Theaters (59 East 59th Street, between Park and Madison Avenues). Tickets are available by calling Ticket Central at (212) 279-4200 or visiting www.59e59.org.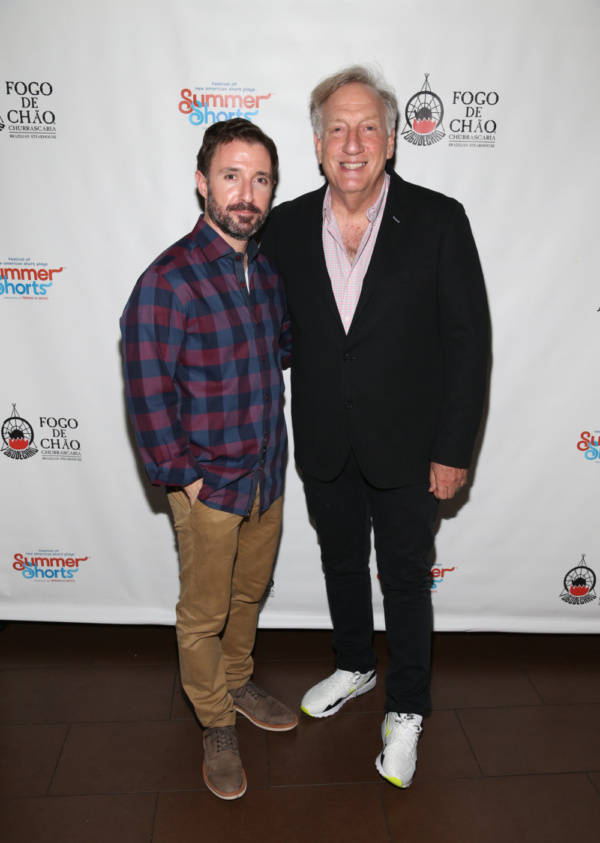 J.J. Kandel (L) and Alan Zweibel attend the Summer Shorts 2017 Opening Night Party at Fogo de Chao Churrascaria on August 7, 2017 in New York City. Photo by Rob Kim/Getty Images for Throughline Artists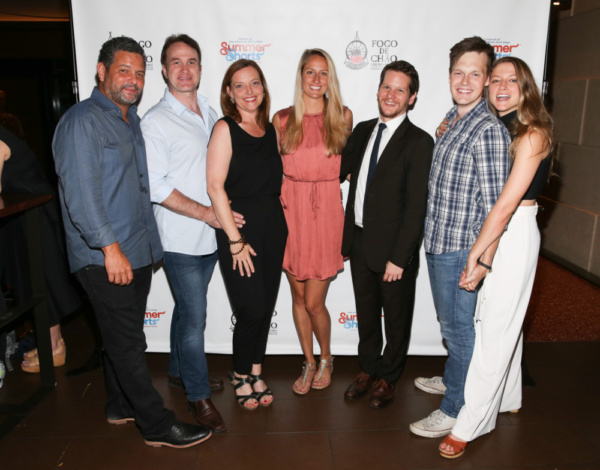 L-R: Alex Dinelaris, Ted Koch, Bronte England-Nelson, Krysta Hibbard, GRAHAM MOORE, Sam Lilja, and Orlagh Cassidy, attend the Summer Shorts 2017 Opening Night Party at Fogo de Chao Churrascaria on August 7, 2017 in New York City. Photo by Rob Kim/Get

Welker White attends the Summer Shorts 2017 Opening Night Party at Fogo de Chao Churrascaria on August 7, 2017 in New York City. Photo by Rob Kim/Getty Images for Throughline Artists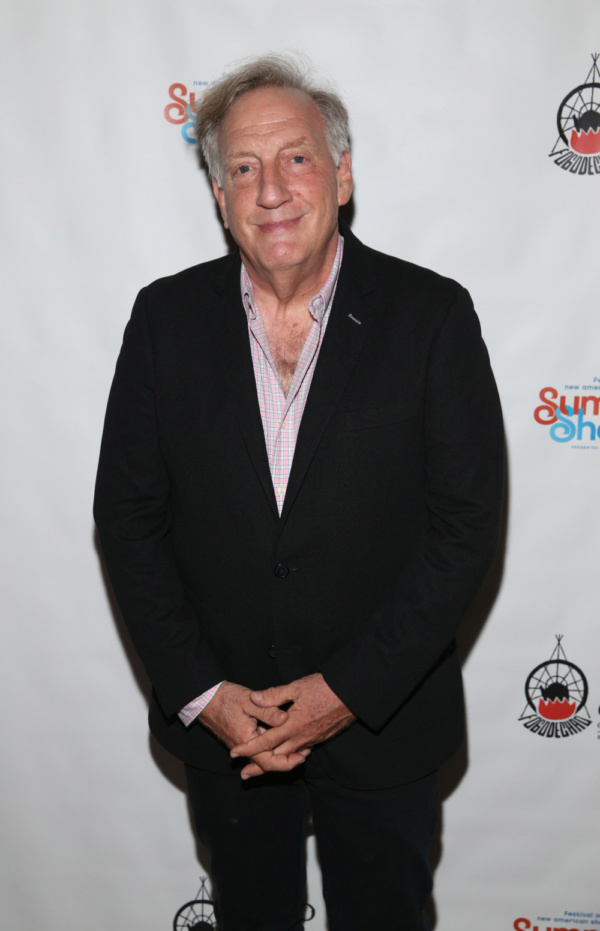 Alan Zweibel attends the Summer Shorts 2017 Opening Night Party at Fogo de Chao Churrascaria on August 7, 2017 in New York City. Photo by Rob Kim/Getty Images for Throughline Artists

L-R: Neil LaBute, KeiLyn Durrel Jones, John Garrett Greer and Lily Kamp attend the Summer Shorts 2017 Opening Night Party at Fogo de Chao Churrascaria on August 7, 2017 in New York City. Photo by Rob Kim/Getty Images for Throughline Artists

Neil LaBute attends the Summer Shorts 2017 Opening Night Party at Fogo de Chao Churrascaria on August 7, 2017 in New York City. Photo by Rob Kim/Getty Images for Throughline Artists

Andrew Leeds (L) and Lindsey Kraft attend the Summer Shorts 2017 Opening Night Party at Fogo de Chao Churrascaria on August 7, 2017 in New York City. Photo by Rob Kim/Getty Images for Throughline Artists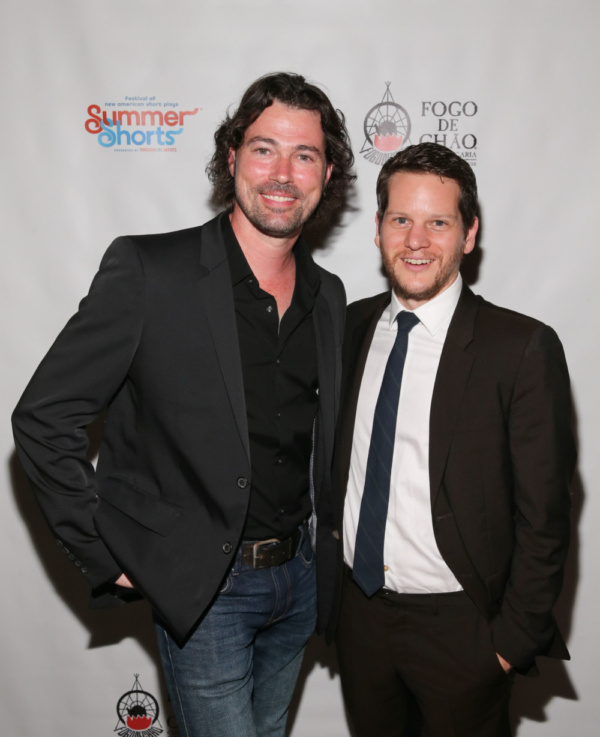 Dana Watkins (L) and GRAHAM MOORE attend the Summer Shorts 2017 Opening Night Party at Fogo de Chao Churrascaria on August 7, 2017 in New York City. Photo by Rob Kim/Getty Images for Throughline Artists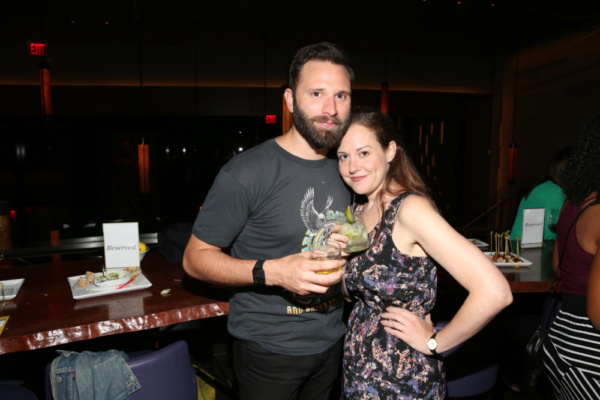 Quincy Dunn-Baker (L) and Claire Karpen attend the Summer Shorts 2017 Opening Night Party at Fogo de Chao Churrascaria on August 7, 2017 in New York City. Photo by Rob Kim/Getty Images for Throughline Artists