Photo Flash: Molly Ringwald, Amy Spanger, Cast of TICK, TICK...BOOM! and More Celebrate Victoria Leacock Hoffman at Keen Company Gala
Victoria Leacock Hoffman was a long-time collaborator of Jonathan Larson and original producer of tick, tick...BOOM! To salute her vision and incredible contribution to musical theatre history, Keen Company's gala evening included extraordinary performances by stars of stage and screen, celebrating Victoria's legacy! Featuring performances by Molly Ringwald, Amy Spanger and the cast of tick, tick...BOOM!: Nick Blaemire, George Salazar, & Ciara Renee. BroadwayWorld has photos from the event below!
Special guests included Heidi Armbruster, David Auburn, Kate Baldwin, Courtney Baron, Rob Campbell, Monica Lewinsky, Marsha Mason, Lauren Molina, Ana Reeder, Fiona and Eric Rudin, Conor Ryan and more.
Victoria Leacock Hoffman is a producer, filmmaker, and writer. She collaborated with Jonathan Larson, the creator of the seminal musical RENT and a close friend, for over a decade. In 1990, Larson wrote an intimate and experimental 'rock-monologue' called 30/90 which he later named Boho Days and was finally entitled tick, tick...BOOM! Victoria was closely involved in the development of the show from the beginning, producing four early workshop versions at Second Stage, The Village Gate, and The New York Theater Workshop. In 2001, she was the lead producer, along with Robyn Goodman, of tick, tick...BOOM!'s award winning Off-Broadway run at the Jane Street Theater. This production, produced after Larson's untimely death, enlisted playwright David Auburn to take Larson's one-man show and expand it into the three-actor musical that exists today. Since its initial run, Victoria has consulted on numerous productions of tick, tick...BOOM! all over the world, including five versions in South Korea. This fall, Victoria lent her vision and expertise to Keen Company's smash hit production at the Acorn Theatre. As a director, Victoria's award winning films include Kiki and Herb: Total Eclipse of the Heart with Justin VivIan Bond as well as the short The Dead Speak based on Douglas Coupland's book, starring Molly Ringwald and Elliott Gould. She was the cinematographer for Jonathan Demme's AIDS documentary One Foot on a Banana Peel, the Other Foot in the Grave: Secrets from the Dolly Madison Room. She is also an Executive Producer of the double CD Kiki & Herb Will Die For You at Carnegie Hall with Evolver Records, distributed by Sony. Victoria has written articles for Interview Magazine, the Village Voice and the NY Post, and was proud to write the introduction to the libretto of Jonathan Larson's Pulitzer Prize winning musical, RENT. Her book Signature Flowers: A Revealing Collection of Celebrity Drawings, published with Broadway Books/Melcher Media, has over 100 flowers created for her by directors, actors, and artists including: Martin Scorsese, Leonardo DiCaprio, Madonna, Milos Forman, Joan Didion, Robert De Niro, Andy Warhol, and Jonathan Larson. In 1992, Victoria co-founded Love Heals, the Alison Gertz Foundation for AIDS Education and lectured on their behalf for 15 years reaching over 80,000 teenagers directly. In 2014, Victoria moved to Washington D.C. with her husband, author CAl Hoffman, and their wonderful eight-year-old son Harry. She is currently working on a children's book about Ground Zero.
2017 BENEFIT COMMITTEE included David Auburn, Justin VivIan Bond, Jonathan Burkhart, Rose Courtney, Maralène Downs, Catherine Engel. Raúl Esparza, Robyn Goodman, Barbara McIntyre Hack, CAl Hoffman, Julie Larson, Nan & Al Larson, Monica Lewinsky, David McMahon, Matt O'Grady, Peter Riegert, Molly Ringwald, Fiona and Eric Rudin. Charles Snipes and Barbara Wolf.
For more information, visit www.keencompany.org.
Photo Credit: Kari Otero and Ben Jay

Honoree
Victoria Leacock
Hoffman with
Jonathan Silver
stein (Artistic Director of
Keen Company
)
Monica Lewinsky
& honoree
Victoria Leacock
Hoffman
Marsha Mason
and her guests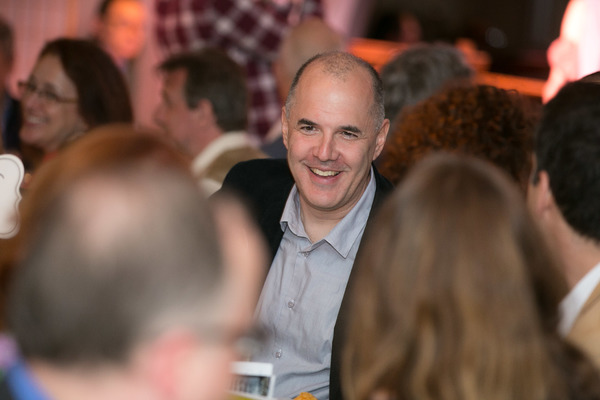 David Auburn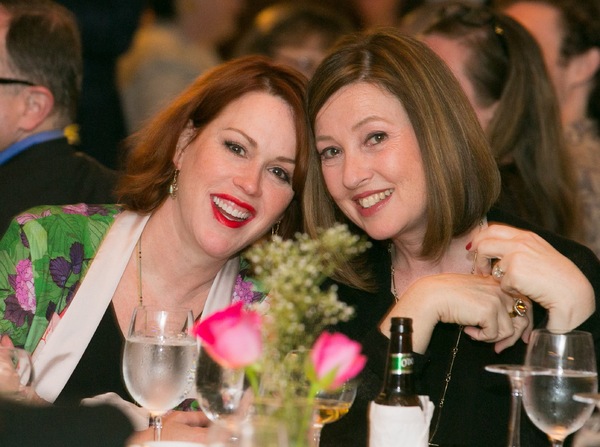 Molly Ringwald
and
Victoria Leacock
Hoffman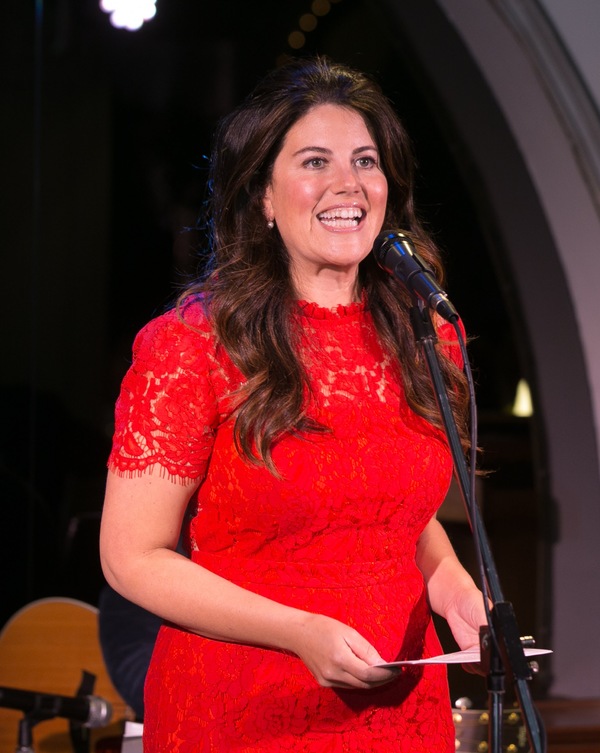 Monica Lewinsky
Amy Spanger
Molly Ringwald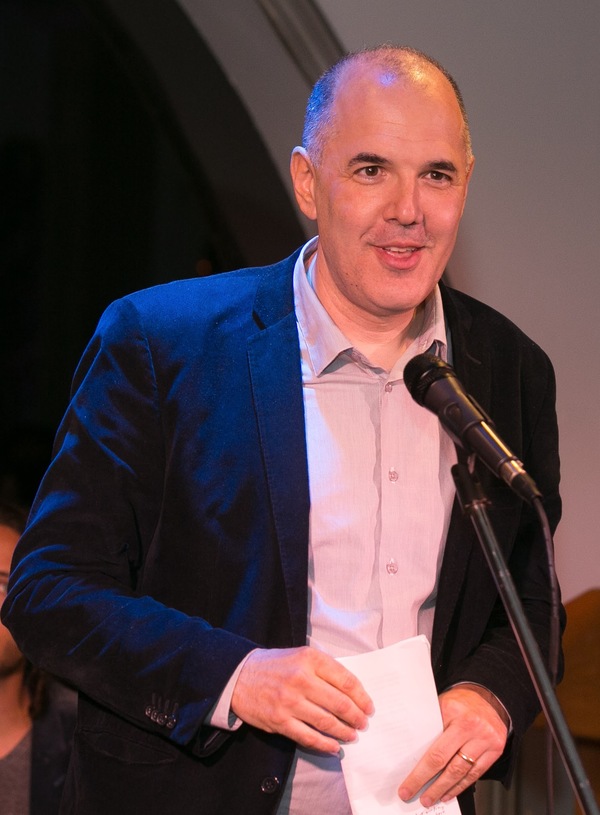 David Auburn
Molly Ringwald
,
Victoria Leacock
Hoffman, Carol Gertz,
Monica Lewinsky
and
Fiona Rudin
being photographed by
Eric Rudin
Molly Ringwald
,
Victoria Leacock
Hoffman, Carol Gertz,
Monica Lewinsky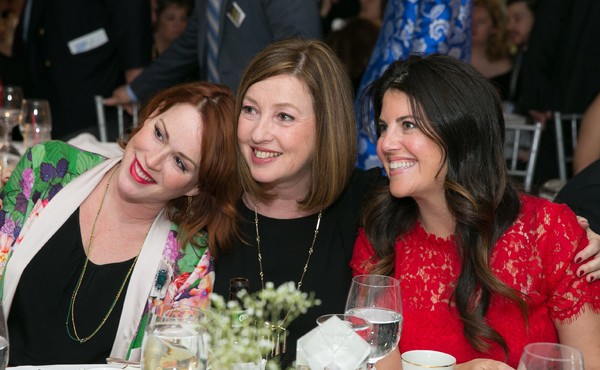 Molly Ringwald
,
Victoria Leacock
Hoffman,
Monica Lewinsky
The cast of the Keen production of Tick, Tick…BOOM! -
Nick Blaemire
,
George Salazar
and
Ciara Renee
The cast of the Keen production of Tick, Tick…BOOM! -
Nick Blaemire
,
George Salazar
and
Ciara Renee