Photos: Meet the Cast and Creatives of THE STONE WITCH
The Stone Witch by Shem Bitterman (A Death in Colombia, Influence) will play it's Off-Broadway premiere. Performances begin Monday, March 12, 2018 for an open-ended engagement at The Westside Theatre - Upstairs (407 West 43rd Street between 9th and 10th Avenues). Opening Night is set for Sunday evening, March 25, 2018 at 6:30PM.
Directed by Steve Zuckerman (Nuts, "Murphy Brown") the three-member cast features Dan Lauria ("The Wonder Years," Lombardi) as Simon Grindberg, with Rupak Ginn (Shakespeare at Fenway, "Royal Pains") as Peter Chandler, and Carolyn McCormick (Equus, "Law & Order") as Clair Forlorni.
Extraordinary art must be tamed. Simon Grindberg is the world's most illustrious children's book writer and illustrator -but his next masterpiece is a decade overdue. Peter Chandler is a starving artist with unparalleled potential-but he doesn't yet know his own value. The two men are thrown together by Clair Forlorni, an ambitious editor who hopes Peter's youthful exuberance can unleash Simon's aging genius for one final story. But creativity comes at a cost. The Stone Witch is a wondrous, hopeful and heartbreaking new play where imagination runs wild. The world premiere production of The Stone Witch was produced at The Berkshire Theatre Group in association with Darlene Kaplan Entertainment and Brierpatch Productions in 2016.
Single tickets for The Stone Witch are priced are priced at $89, $110 (Premium Seats), and may be purchased by calling Telecharge: 212-239-6200, or by visiting Telecharge.com. Student Rush Tickets are priced at $30 with valid Student I.D.
Photo Credit: Russ Rowland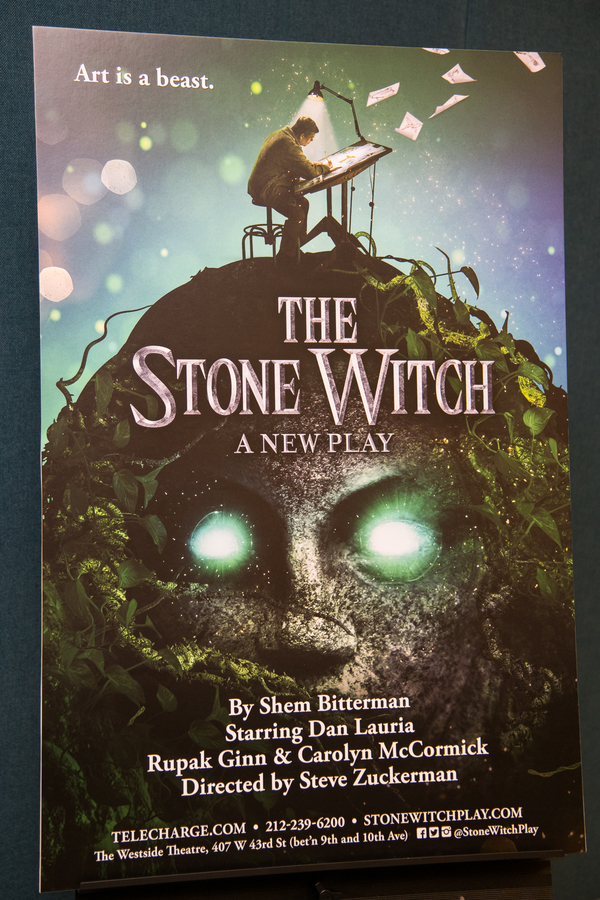 The Stone Witch Poster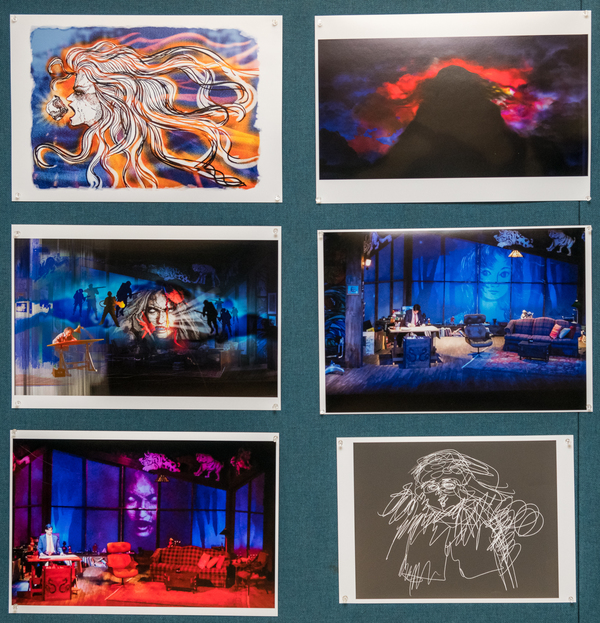 The Stone Witch Renderings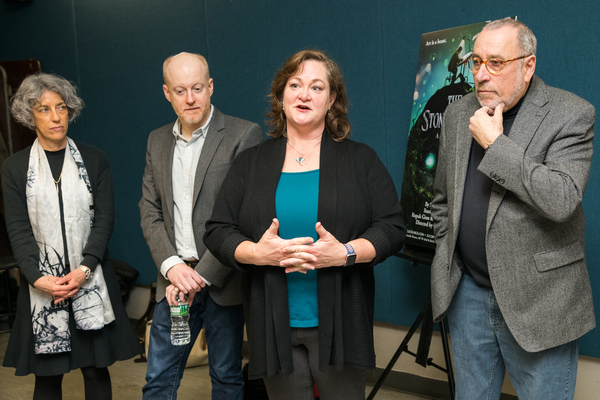 Darlene Kaplan (Producer), Scott J. Newsome (Producer), Laura Janik Cronin (Producer), Steve Zuckerman (Director)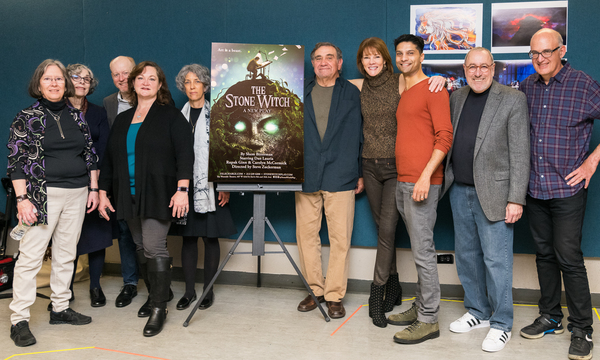 Betsy Adams (Lighting Design), Mimi Maxmen (Costume Design), Scott J. Newsome, Laura Janik Cronin, Darlene Kaplan, Dan Lauria, Carolyn McCormick, Rupak Ginn, Steve Zuckerman, Shem Bitterman (Playwright)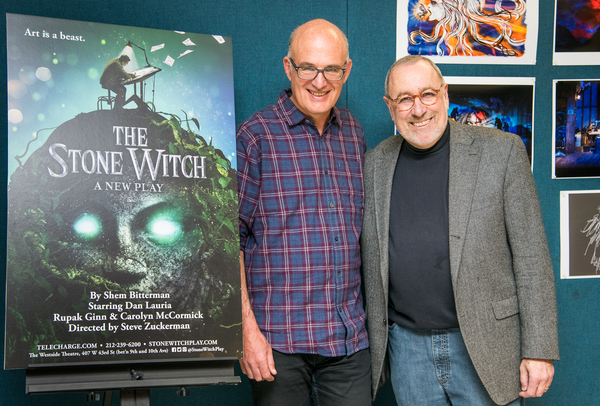 Shem Bitterman, Steve Zuckerman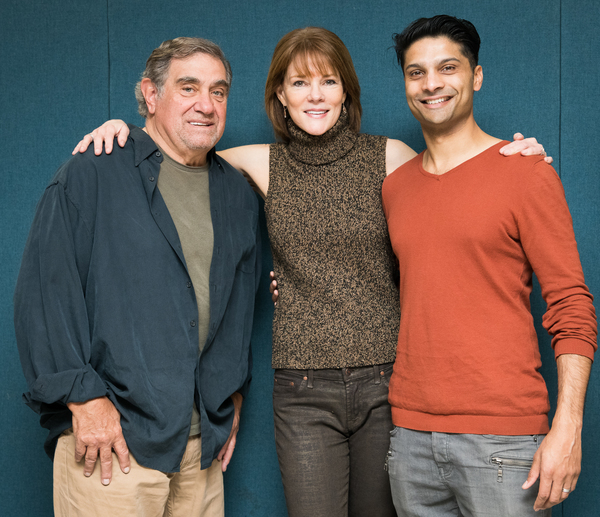 Dan Lauria, Carolyn McCormick, Rupak Ginn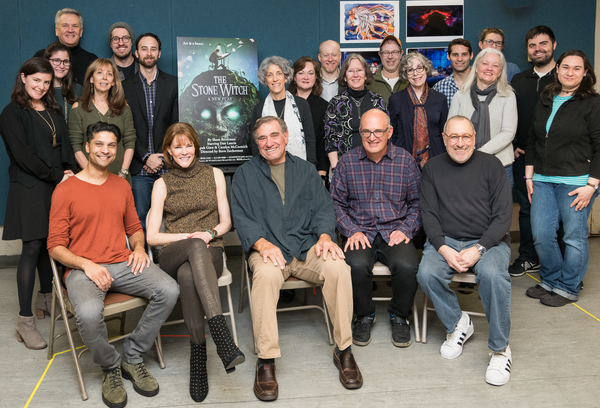 Rupak Ginn, Carolyn McCormick, Dan Lauria, Shem Bitterman, Steve Zuckerman with full company