Photo Flash: LITTLE ROCK Celebrates Opening Night Off-Broadway
Little Rock recently celebrated their official opening night at The Sheen Center, check out the photos below! Six of the surviving members of "The Little Rock Nine". In addition, the Mayor's Office proclaimed Thursday, June 14 as "Little Rock Day" and Carla Hoke-Miller (Mayor's Office of Media and Entertainment) was on hand at the top of the show to read the Proclamation from the stage.
History called it heroism. They called it high school. Rebel Theatrical Management, LLC (Harvey Butler, producer), The Steward Family, in association with The Sheen Center for Thought & Culture, present the New York premiere of the new play Little Rock, written and directed by Rajendra Ramoon Maharaj, now in performance for a limited engagement through September 8, 2018 at The Sheen Center for Thought & Culture.
The nine-member cast features: Rebekah Brockman (The Bridge of Spies), Justin Cunningham (The Winter's Tale) Charlie Hudson III (A Raisin in the Sun), Peter O'Connor(The Flick), Ashley Robinson (A Clockwork Orange), Damian Jermaine Thompson(English Vinglish), Stephanie Umoh (Ragtime), Anita Welch(Avenue Q), and making her New York stage debut Shanice Williams (NBC's "The Wiz Live").
Little Rock tells the riveting true story of The Little Rock Nine, the first black students to attend their city's formerly segregated Little Rock Central High School three years after the Brown vs. Board of Education Supreme Court decision ruled separating students based on race was unconstitutional. What began as their quest for a better education soon became a national crisis, igniting the passions of a divided country and sparking a historic fight for justice in the Jim Crow south. On the cusp of the Civil Rights movement, a changing world watched as these nine children from Arkansas battled for their rights, armed with only a notebook and pencil. At once harrowing and hopeful, Little Rock brings urgently to life The Nine's untold personal stories of challenge and resilience, conjuring memories of America not so long ago. From writer and director Rajendra Ramoon Maharaj, this deeply moving play honors the bravery of these young heroes and asks audiences: Would you have had the courage? "The task that remains is to embrace our interdependence - to see ourselves reflected in every other human being and to respect and honor our differences." -Dr. Melba Pattillo Beals. "If we have honestly acknowledged our painful but shared past, then we can have reconciliation."-Elizabeth Eckford
Little Rock received a developmental production as part of the 2011 New Works Festival at TheatreWorks in Palo Alto, California. It went on to receive a production in 2014 at Passage Theatre in Trenton, NJ where it won the 2015 Barrymore Award for Outstanding Ensemble.
Tickets for Little Rock, NOW ON SALE are priced from $39 - $99, with Premium Seats priced at $119 - $125, and Student Tickets at $25, plus $2 facility fee & $6 convenience fee per ticket. Tickets may be purchased online at www.littlerockplay.com or at The Sheen Center Box Office (18 Bleecker Street, Monday - Friday 11:00AM - 5:00PM, and one hour prior to every performance), or by calling the Box Office at (212) 925-2812. All Group sales orders must be submitted directly through The Sheen Center Box Office. No paper orders will be accepted for Little Rock; only orders placed via email through boxoffice@sheencenter.org will be considered. For additional information, please visit the website at www.littlerockplay.com.
Photo Credit: Russ Rowland

Rear: Carlotta Walls Lanier, Minnijean Brown-Trickey, Ernest Green, Gloria Ray Karlmark. Front Row (left to right): Melba Pattillo Beals, Thelma Mothershed-Wair

Rear: Carlotta Walls Lanier, Minnijean Brown-Trickey, Ernest Green, Gloria Ray Karlmark, Harvey Butler. Front Row: Melba Pattillo Beals, Thema Mothershed-Wair

Rear: Gloria Ray-Karlmark, Minnijean Brown-Trickey, Carlotta Walls-Lanier. Front Row: Thelma Mothershed-Wair, Ernest Green

Harvey Butler, Ernest Green, Rajendra Ramoon Maharaj

Carla Hall, Harvey Butler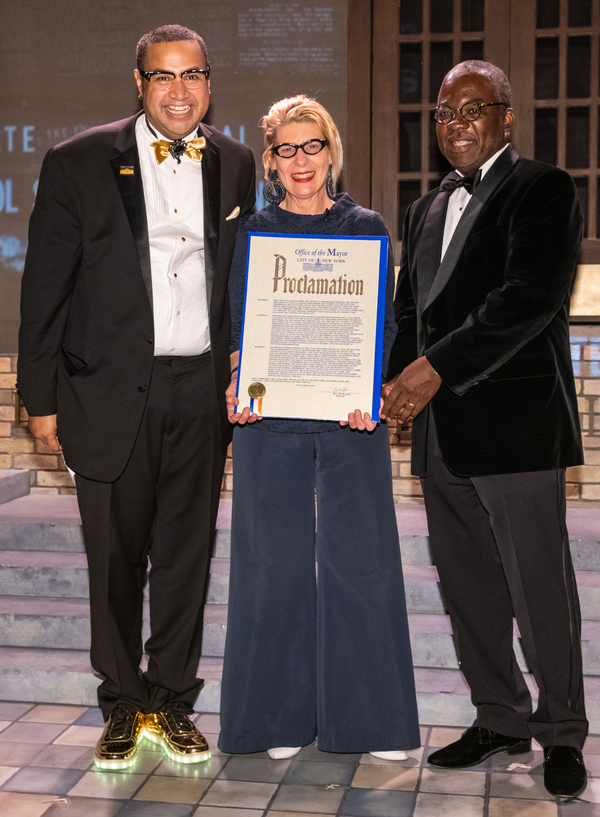 Rajendra Ramoon Maharaj, Carla Hoke-Miler, Harvey Butler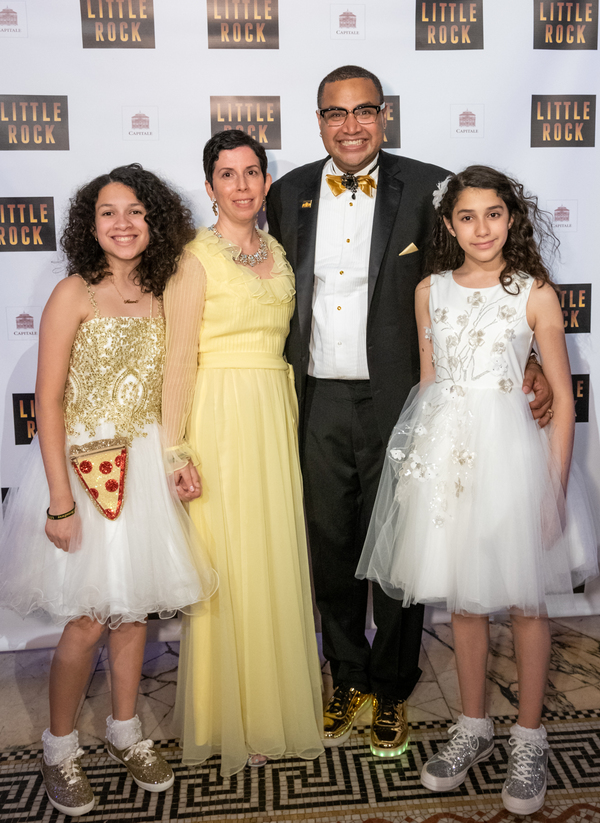 Rajendra Ramoon Maharaj and family

Minnijean Brown-Trickey, Rajendra Ramoon Maharaj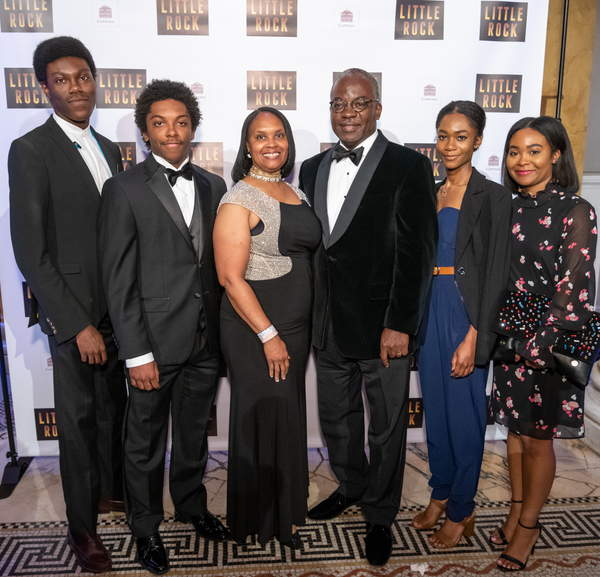 Harvey Butler and family

Damian Jermaine Thompson

Justin Cunningham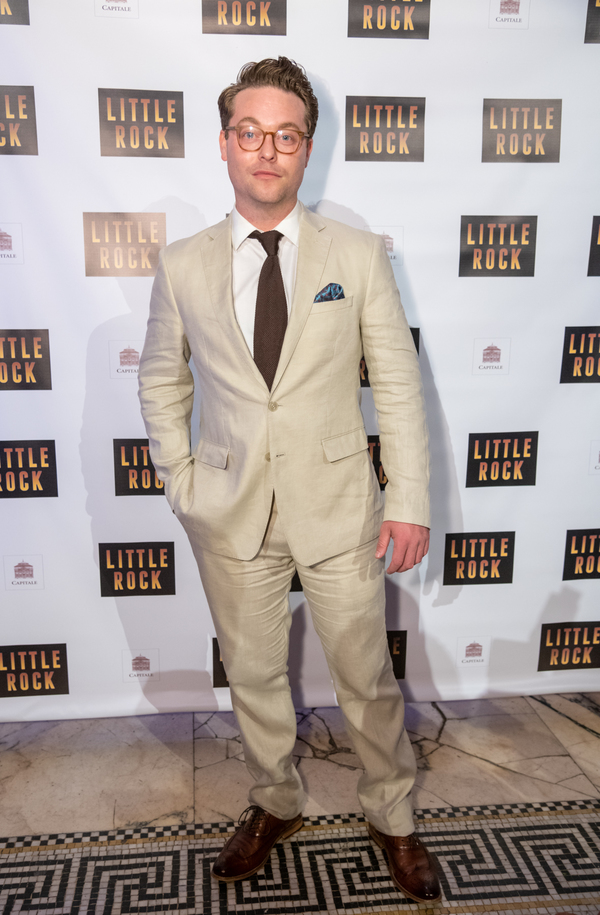 Ashley Robinson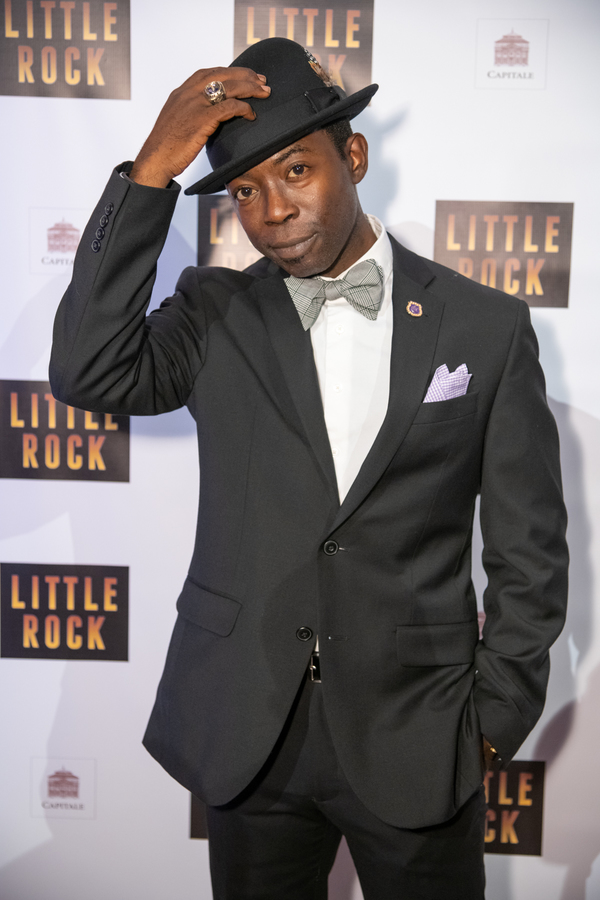 Charlie Hudson III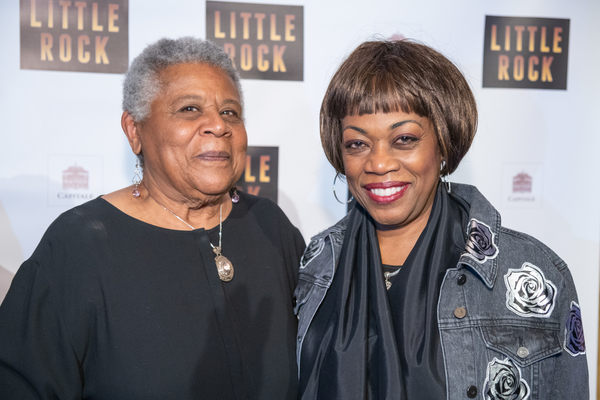 Minnijean Brown-Trickey, ReGina Taylor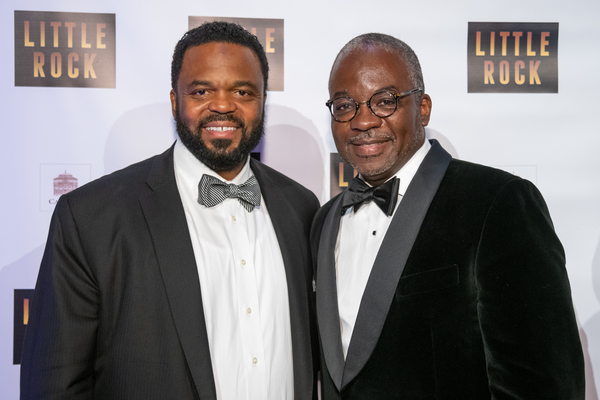 Robert Steward, Harvey Butler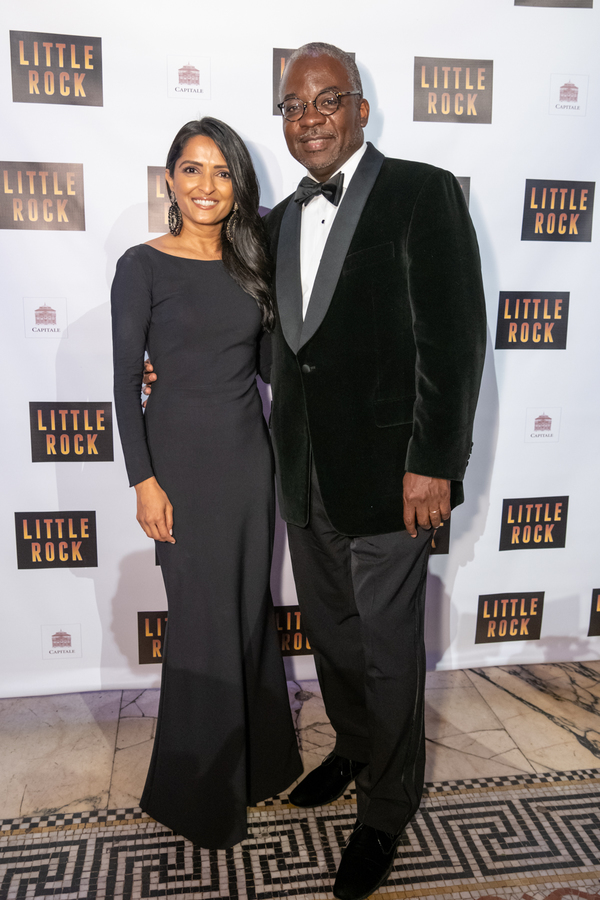 Palak Patel, Harvey Butler

Melba Pattillo Beals, Harvey Butler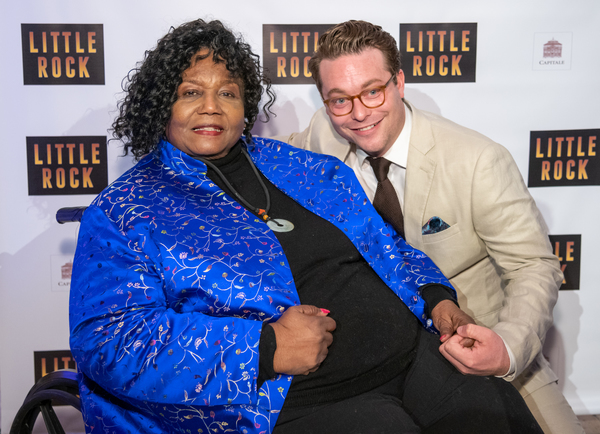 Melba Pattillo Beals, Ashley Robinson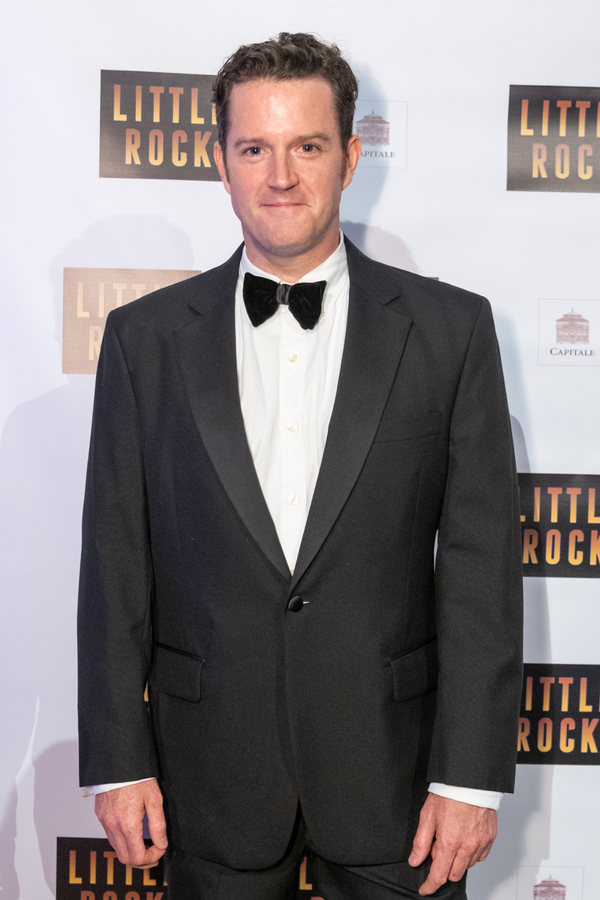 Peter O'Connor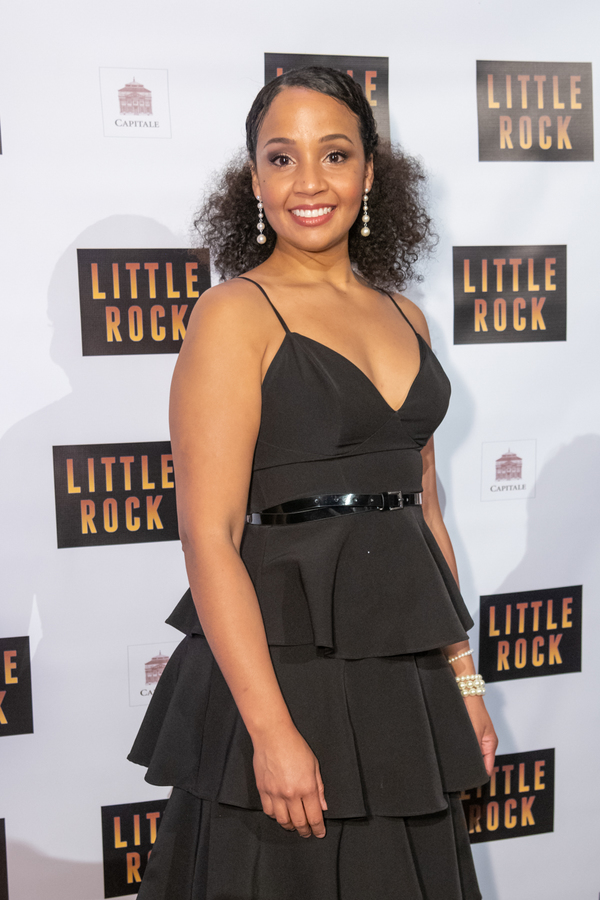 Stephanie Umoh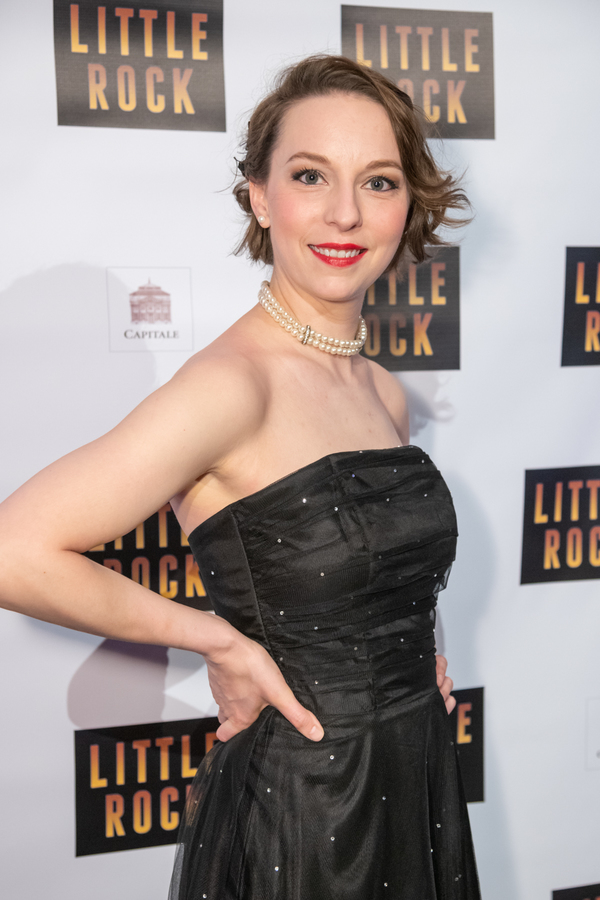 Rebekah Brockman

Charlie Hudson III, Ernest Green

Charlie Hudson III, Harvey Butler, Ernest Green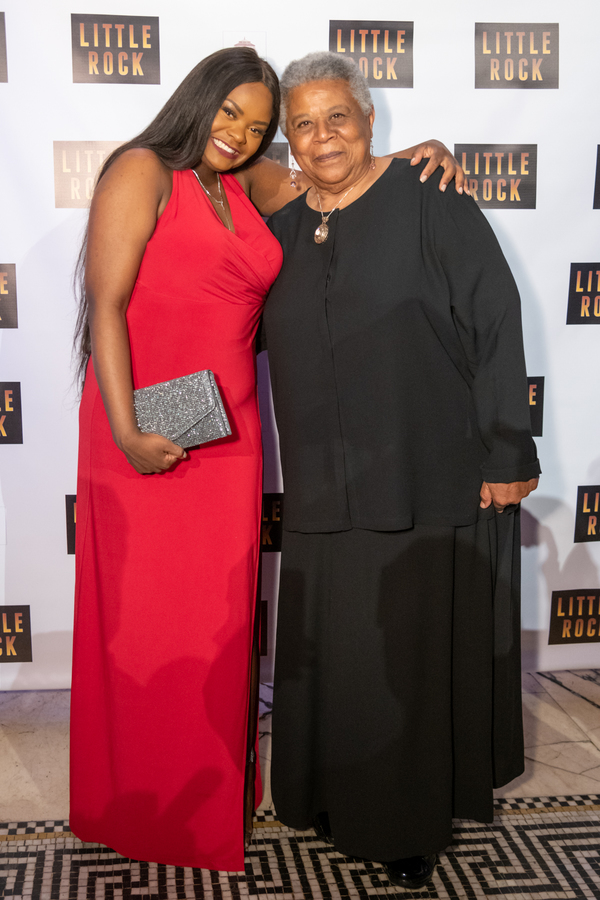 Shanice Williams, Minnijean Brown-Trickey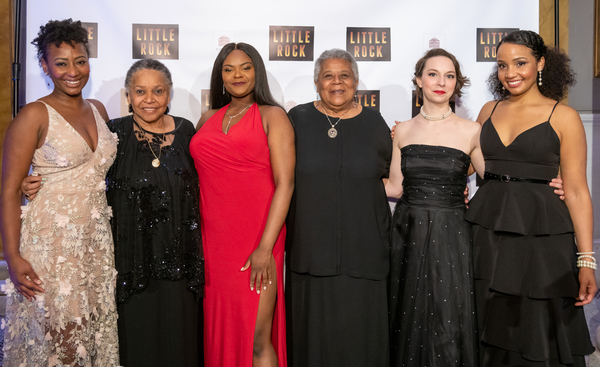 Anita Welch, Gloria Ray-Karlmark, Shanice Williams, Minnijean Brown-Trickey, Rebekah Brockman, Stephanie Umoh

Shanice Williams

Anita Welch