Photos: Jennifer Jasper's PRESSING MATTERS Celebrates Opening Off-Broadway
Mary J. Davis / MBL Productions present the World Premiere of Pressing Matters by Jennifer Jasper, directed by Adrienne Campbell-Holt. The show opened on Thursday, April 20, and will run through May 20, 2017 at Theatre Row's Clurman Theatre (410 West 42nd Street). BroadwayWorld has photos from the opening festivities below!
A boxed-set of six quirky stories nestled into one evening. Seven words map the course of a young couple's life. A young woman is on a perpetual quest to move forward with the help of her butler. A mother discovers parenting is an obstacle course in the modern age. Three generations of women find a common voice. Chloe and Essie remember. Passengers await their final destination. Jennifer Jasper's Pressing Matters wastes no words as she weaves tales in her own humorous and heartfelt storytelling style.
Pressing Matters stars Ito Aghayere (Film: Logan Lucky. Playwrights Horizons' Familiar), Molly Carden (EST's Please Continue), Saum Eskandani (Off-Broadway: Disaster),Jenn Harris (NY: Modern Orthodox, Silence), and Genesis Oliver (Off-Broadway: Empathitrax).
The creative team includes Parris Bradley (Scenic Designer), Adrienne Perry (Costume Designer), Grant Yeager (Lighting Designer), Amy Altadonna (Sound Designer), Seth Kieser (Production Stage Manager), Jillian Cimini (Casting Director), and Dailey-Monda Management (General Manager). Pressing Matters is produced by Mary J. Davis & MBL Productions.
Tickets are $49 and can be purchased by visiting Telecharge.com or calling 212-239-6200.
Photo Credit: Russ Rowland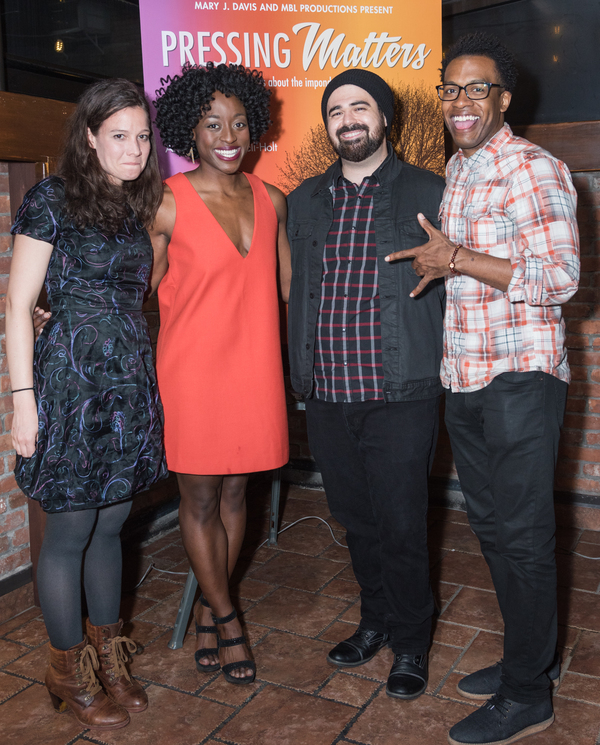 The cast of PRESSING MATTERS:
Molly Carden
,
Ito Aghayere
,
Saum Eskandani
and
Genesis Oliver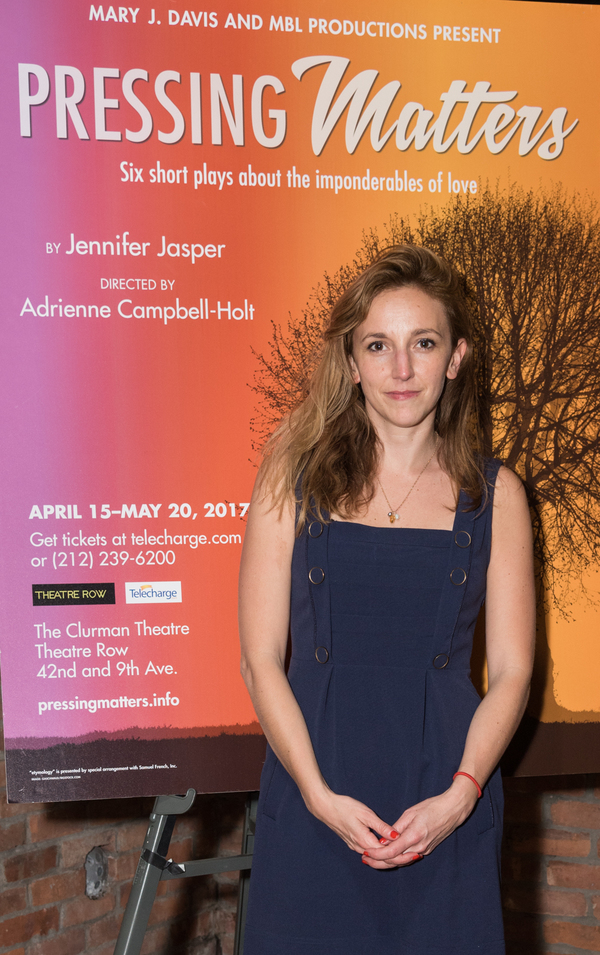 Director Adrienne Campbell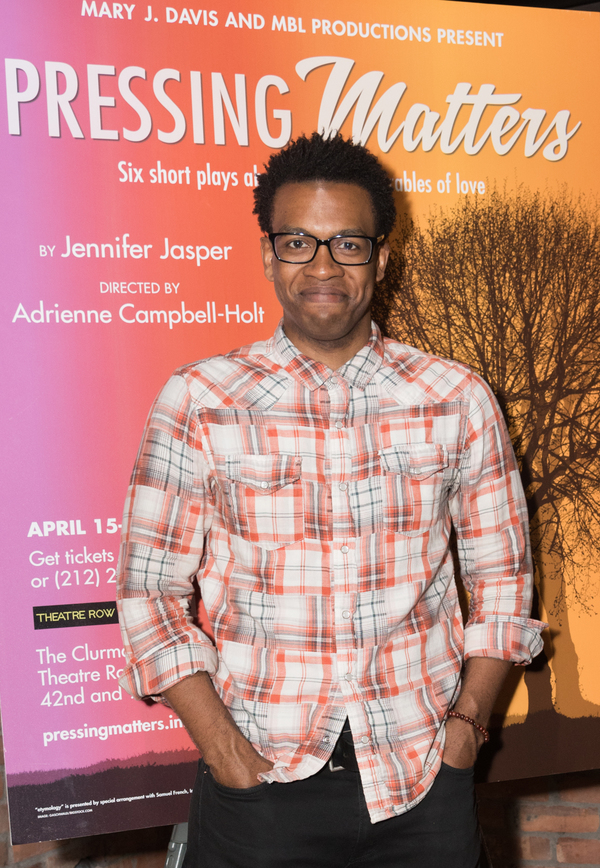 Genesis Oliver
Ito Aghayere
Molly Carden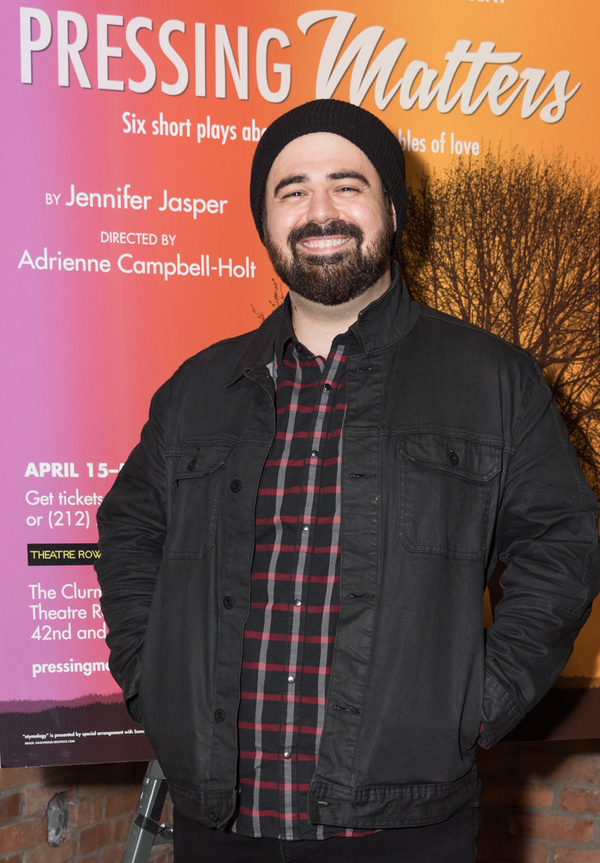 Saum Eskandani
Director Adrienne Campbell and playwright Jennifer Jasper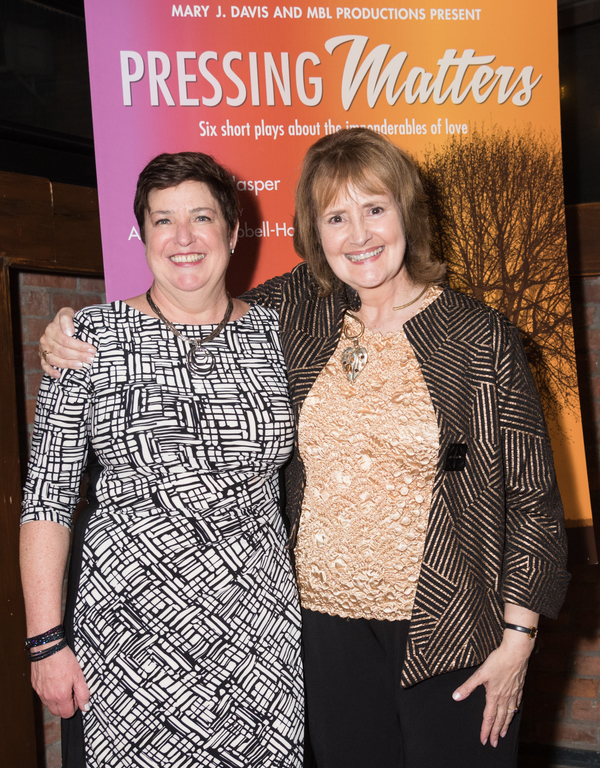 Playwright Jennifer Jasper and producer Mary
J. Davis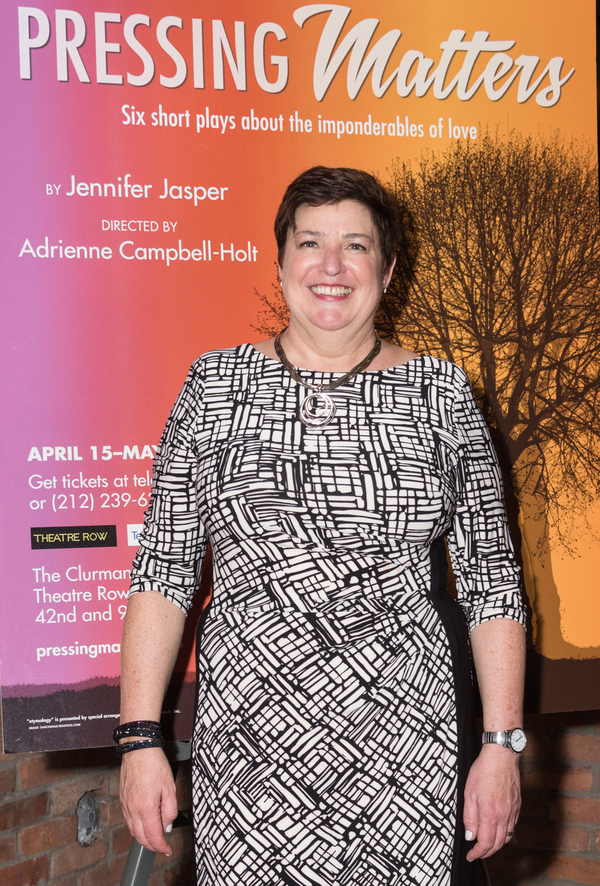 Playwright Jennifer Jasper
Producer Mary
J. Davis
, director Adrienne Campbell and playwright Jennifer Jasper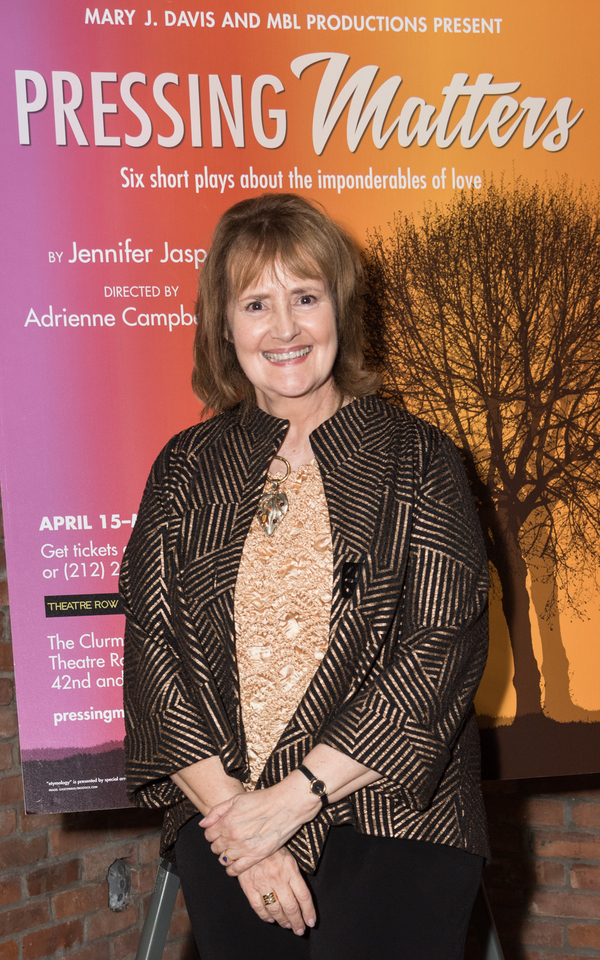 Producer Mary
J. Davis