Photo Flash: Irish Rep Presents THE SHAUGHRAUN
Irish Repertory Theatre (132 West 22nd Street) continues its 23rd Season with a new Off-Broadway production of Dion Boucicault's comic masterpiece THE SHAUGHRAUN, set to begin previews on the company's Francis J. Greenburger Mainstage on April 21, prior to its official press opening May 1.
Charlotte Moore, who helmed the company's recent productions of MOLLY SWEENEY, A CHILD'S CHRISTMAS IN WALES, THE IRISH...AND HOW THEY GOT THAT WAY, ERNEST IN LOVE, and WHITE WOMAN STREET, directs.
Against a background ripe with the intrigue of the secret Fenian Uprising in Ireland in 1866, Dion Boucicault, the undisputed master of melodrama, unravels THE SHAUGHRAUN -- a comic masterpiece, springing to life once again on The Irish Repertory Theatre's stage. Desperate forbidden passions! Beautiful damsels in distress! Swashbuckling
swordplay! Villains of legendary mustache curling hurled from cliffs!
And a charismatic vagabond hero whose fiddle is the soul of every fair and the life of every funeral.
Patrick Fitzgerald, as Conn, and Terry Donnelly, as Mrs. O'Kelly, reprise their roles from the Irish Repertory's 1998 revival. Joining Mr. Fitzgerald and Ms. Donnelly in the ensemble are Rory Duffy, Katie Fabel, Sean Gormley, Laurence Lowry, Emma O'Donnell, Kevin O'Donnell,
Tim Ruddy, Mark Shanahan, Geddeth Smith, Gwenfair Vaughan, Allison Jean White, Jake Zachry, and Tatters, the dog.
THE SHAUGHRAUN has scenic design by Tony-nominee Klara Zieglerova (JERSEY BOYS, SISTER ACT); lighting design by Tony-nominee Brian Nason (METAMORPHOSIS); costume design by Linda Fisher and Jessica Barrios Wright; sound design by Zach Williamson; and choreography by Barry McNabb. Production stage manager is Elis Arroyo; assistant stage
manager is Arthur Atkinson. Alexis Doyle is the Associate Producer.
The production includes touches of Irish, spoken by actors fluent in the native language.
Dion Boucicault was one of the most popular entertainers and significant theatrical innovators in the second half of the 19th Century. Born in Dublin in 1820, Boucicault's first success came when he was only 20, with LONDON ASSURANCE. He was the first dramatist to write plays with truly Irish characters, situations and places. His
plays AFTER DARK and THE COLLEEN BAWN introduced cliffhangers and the "sensation drama" into Victorian society. As manager and producer of his own work, Boucicault is credited with instituting the royalty
system, and his most important victory was getting some copyright protection for playwrights. He is also credited with such innovations as fireproofing scenery, popularizing the matinee, and shortening performance times. THE SHAUGHRAUN, first performed in New York in
1874, was Boucicault's last big success. In his final years, scandal, family tragedy, and age put an end to his touring (he was the first major star to tour Australia) and reduced him to a schoolmaster who wrote plays on the side. He died on September 18, 1890 in New York. In
his obituary, the New York Times described Boucicault as "the most conspicuous English dramatist of the nineteenth century."
Charlotte Moore's most recent directing assignments include MOLLY SWEENEY, A CHILD'S CHRISTMAS IN WALES, THE IRISH... AND HOW THEY GOT THAT WAY, WHITE WOMAN STREET, ERNEST IN LOVE, THE YEATS PROJECT, ARISTOCRATS, TAKE ME ALONG, GASLIGHT, MEET ME IN ST. LOUIS, MRS. WARREN'S PROFESSION, and MR. DOOLEY'S AMERICA. In addition, she
directed BRIGADOON IN CONCERT at Broadway's Shubert Theatre.
Co-founded by Producing Director Ciarán O'Reilly and Artistic Director Charlotte Moore, The Irish Repertory Theatre opened its doors in September 1988 with Sean O'Casey's THE PLOUGH AND THE STARS. The mission of the theatre was and remains to bring works by Irish and
Irish American masters and contemporary playwrights to American audiences; to provide a context for understanding the contemporary Irish American experience; and to encourage the development of new works focusing on the Irish and Irish American experience, as well as a range of other cultures.
Currently at the Irish Repertory Theatre is its acclaimed production of Brian Friel's MOLLY SWEENEY, starring Jonathan Hogan, Simone Kirby and Ciarán O'Reilly. Directed by Charlotte Moore, MOLLY SWEENEY runs through April 10.
Dion Boucicault's THE SHAUGHRAUN runs April 21-June 12 at The Irish Repertory Theatre (132 West 22nd Street, between 6th and 7th Avenues): Wednesday-Saturday at 8pm; plus 3pm matinees on Wednesday, Saturday and Sunday. Tickets are $55 and $65, and are available by calling 212-727-2737 or online at www.irishrep.org.
For more information, visit www.irishrep.org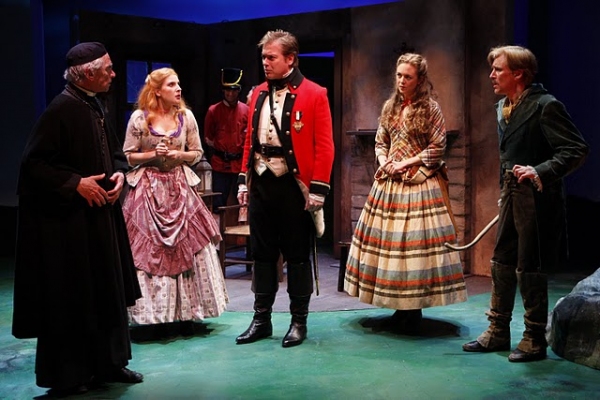 Geddeth Smith, Katie Fabel, Mark Shanahan, Allison Jean White and Patrick Fitzgerald; (pictured, background): Jake Zachry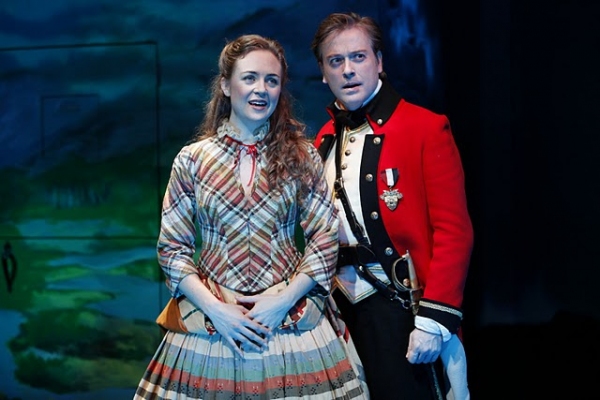 Allison Jean White and Mark Shanahan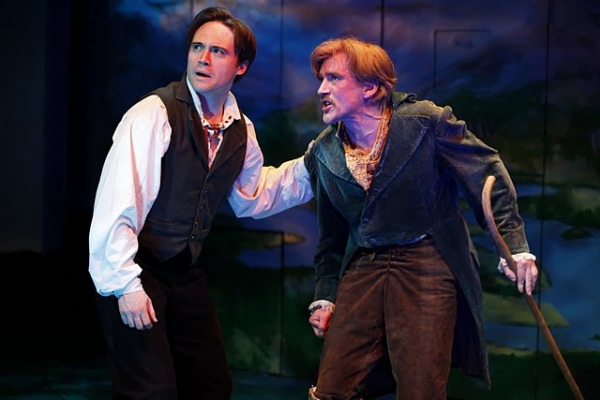 Kevin O'Donnell and Patrick Fitzgerald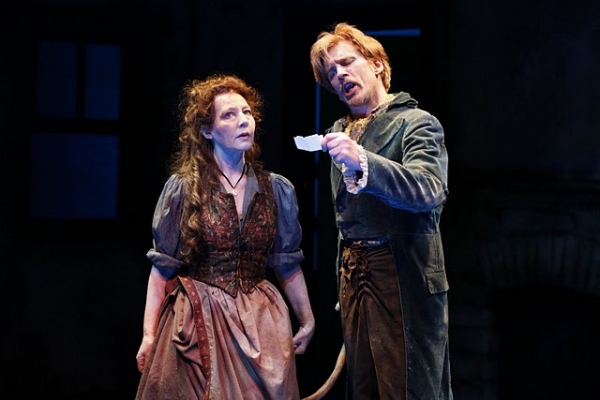 Terry Donnelly and Patrick Fitzgerald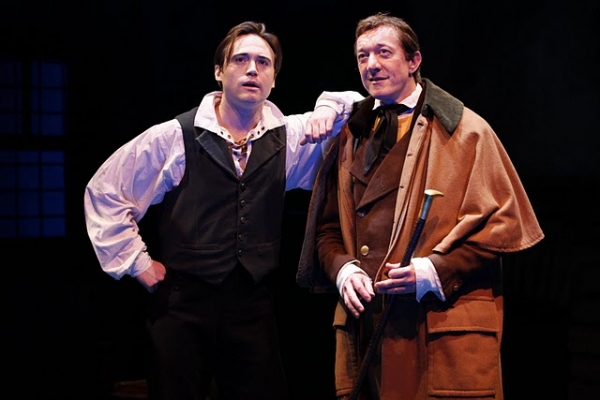 Kevin O'Donnell and Sean Gormley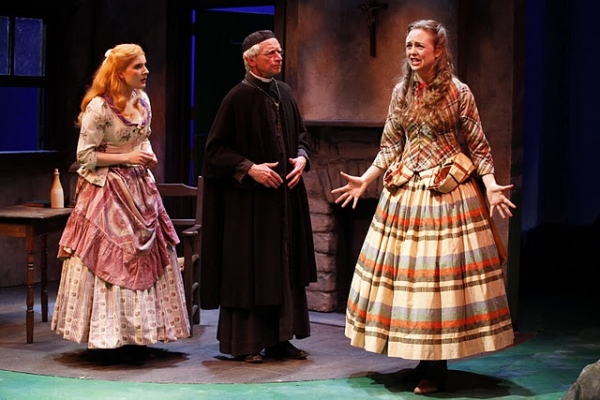 Katie Fabel, Geddeth Smith and Allison Jean White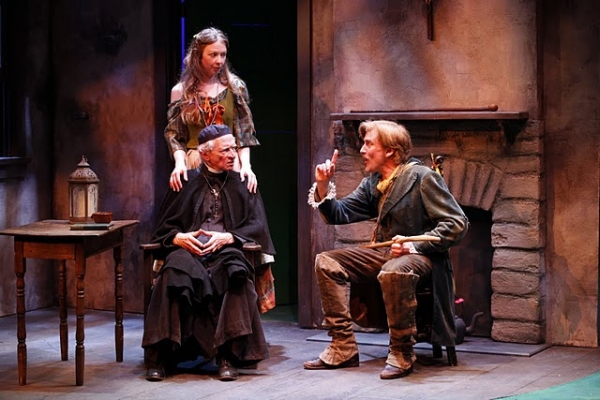 Emma O'Donnell, Geddeth Smith and Patrick Fitzgerald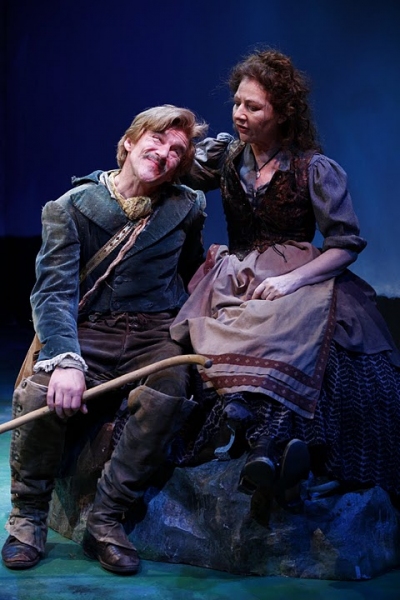 Patrick Fitzgerald and Terry Donnelly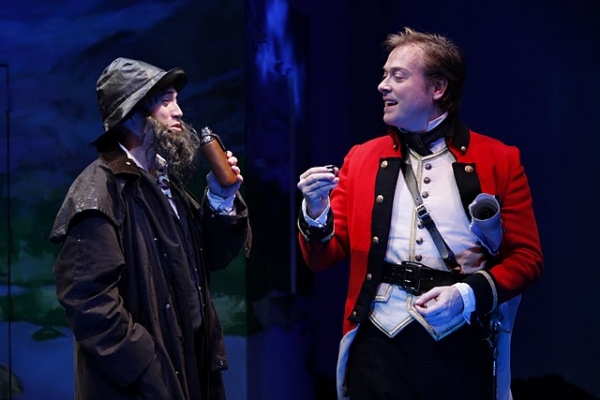 Kevin O'Donnell and Mark Shanahan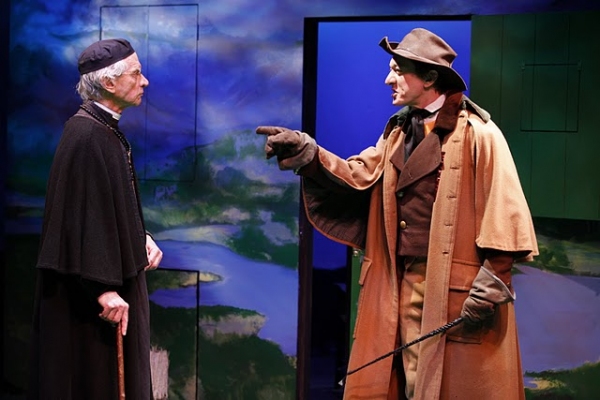 Geddeth Smith and Sean Gormley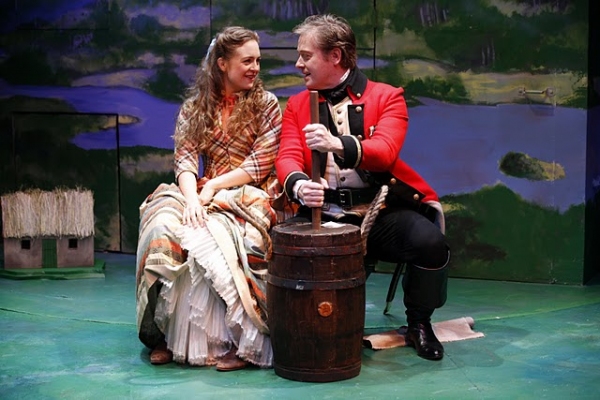 Allison Jean White and Mark Shanahan

More Hot Stories For You