Photos: In Rehearsal with Becky Ann Baker, Constance Shulman and More for BARBECUE at The Public Theater
The Public Theater will begin previews for the world premiere of BARBECUE on Tuesday, September 22. Written by Obie Award winner Robert O'Hara and directed by Kent Gash, BARBECUE runs through Sunday, November 1, with an official press opening on Thursday, October 8. BroadwayWorld has a sneak peek at the company in rehearsal below!
The complete cast of BARBECUE features Becky Ann Baker, Marc Damon Johnson, Arden Myrin, Paul Niebanck, Tamberla Perry, Constance Shulman, Heather Alicia Simms, Samantha Soule, Benja Kay Thomas, and Kim Wayans.
The O'Mallerys have gathered in their local park to share some barbecue and straight talk with their sister Barbara, whose spiral of drugs and recklessness has forced her siblings to stage an open-air intervention. But the event becomes raucous and unpredictable as familial stereotypes collide with hard realities, and racial politics slam up against the stories we tell-and maybe even believe -- about who we were and who we become. Kent Gash directs this new play that proves family can be a bigger vice than any other addiction.
BARBECUE features scenic design by Clint Ramos; costume design by Paul Tazewell; lighting design by Jason Lyons; and original music & sound design by Lindsay Jones.
Member tickets are available now, and single tickets, starting at $50, can be accessed by calling (212) 967-7555, www.publictheater.org, or in person at the Taub Box Office at The Public Theater at 425 Lafayette Street.
Photo Credit: Tammy Shell

Becky Ann Baker, Samantha Soule, Constance Shulman, and Arden Myrin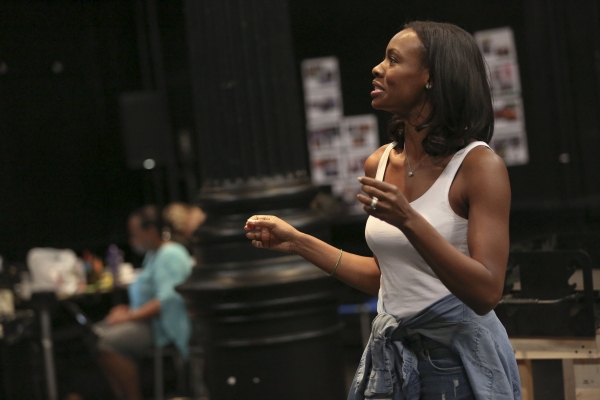 Tamberla Perry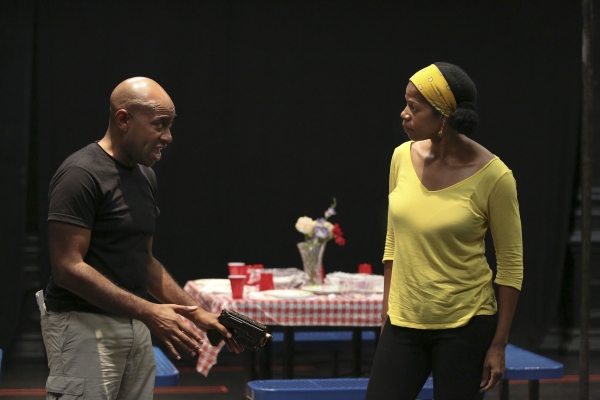 Marc Damon Johnson and Kim Wayans

Heather Alicia Simms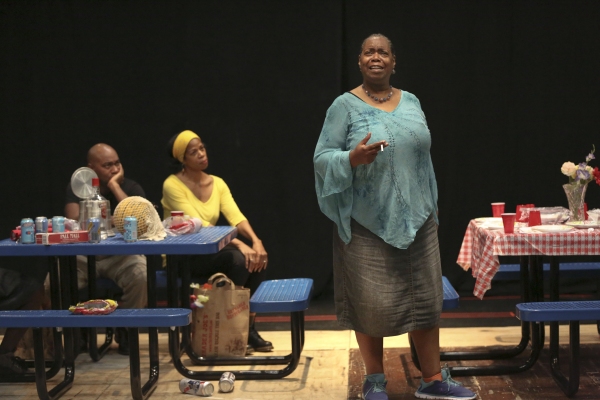 Marc Damon Johnson, Kim Wayans, and Benja Kay Thomas

Playwright Robert O'Hara and director Kent Gash in rehearsal for BARBECUE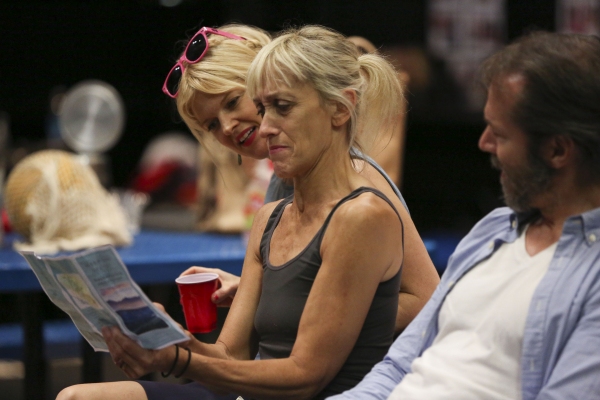 Arden Myrin, Constance Shulman, and Paul Niebanck

Arden Myrin, Constance Shulman, and Paul Niebanckin

Constance Shulman and Paul Niebanckin