Photo Flash: First Look at Zayd Dohrn's THE PROFANE at Playwrights Horizons
Playwrights Horizons presents the world premiere production of The Profane, a new play by Zayd Dohrn (Outside People, Reborning). Directed by Kip Fagan (Grand Concourse at Playwrights, Exit Strategy, The Revisionist, Asuncion), The Profane is currently in previews and opens on April 9 at the Peter Jay Sharp Theater (416 West 42nd Street) for a run through April 30. BroadwayWorld has a first look at the cast in action below!
The cast of The Profane features Tala Ashe (Troilus and Cressida, The Who & the What, Urge for Going), Francis Benhamou (I Call My Brothers, Invasion!, "Inside Amy Schumer"), Ramsey Faragallah (The School for Scandal, Betrayed, "Homeland"), Ali Reza Farahnakian (Homebody/Kabul, "Delocated," "30 Rock"), Lanna Joffrey (Richard III: Born with Teeth, Sad and Merry Sadness, Mark Rylance's Sonnet Walks), Heather Raffo (Nine Parts of Desire, Palace of the End, Food and Fadwa) and Babak Tafti (Small Mouth Sounds, North Pool, "Orange Is the New Black").
Safe in the liberal fortress of Manhattan, Raif Almedin (Mr. Farahnakian) is a first-generation immigrant who prides himself on his modern, enlightened views. But when his daughter (Ms. Ashe) falls for the son (Mr. Tafti) of a conservative Muslim family in White Plains, he discovers the threshold of his tolerance. In Zayd Dohrn's sharp and timely tale, two families are forced to confront each other's religious beliefs and cultural traditions, and to face their own deep-seated prejudice.

Francis Benhamou
&
Tala Ashe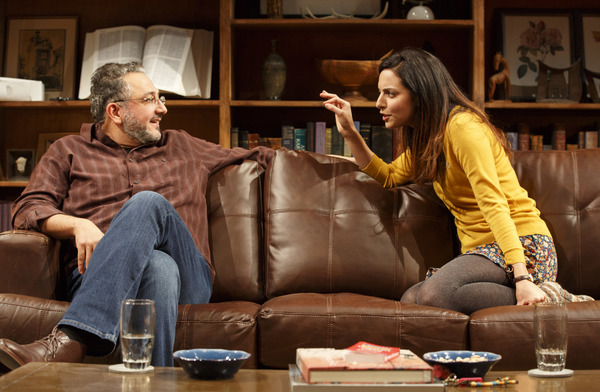 Ali Reza
Farahnakian &
Tala Ashe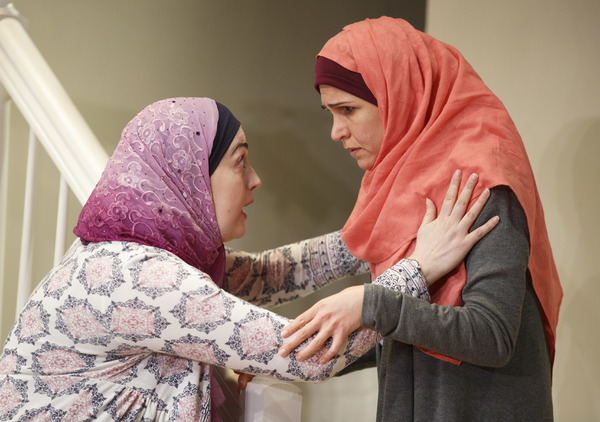 Lanna Joffrey
&
Francis Benhamou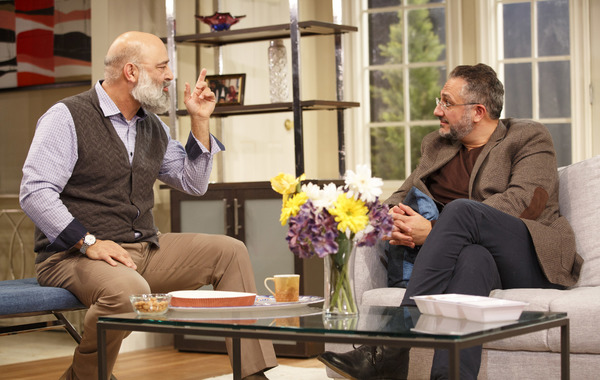 Ramsey Faragallah
&
Ali Reza
Farahnakian
Heather Raffo
,
Ramsey Faragallah
&
Ali Reza
Farahnakian
Tala Ashe
&
Babak Tafti
Ali Reza
Farahnakian,
Francis Benhamou
,
Babak Tafti
,
Tala Ashe
&
Heather Raffo
Ali Reza
Farahnakian &
Babak Tafti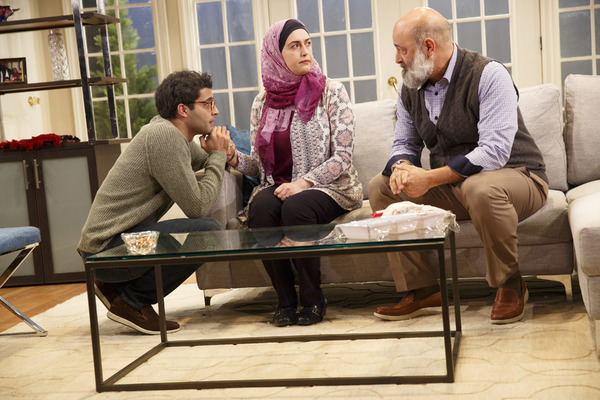 Babak Tafti
,
Lanna Joffrey
&
Ramsey Faragallah
Lanna Joffrey
,
Ramsey Faragallah
,
Ali Reza
Farahnakian &
Heather Raffo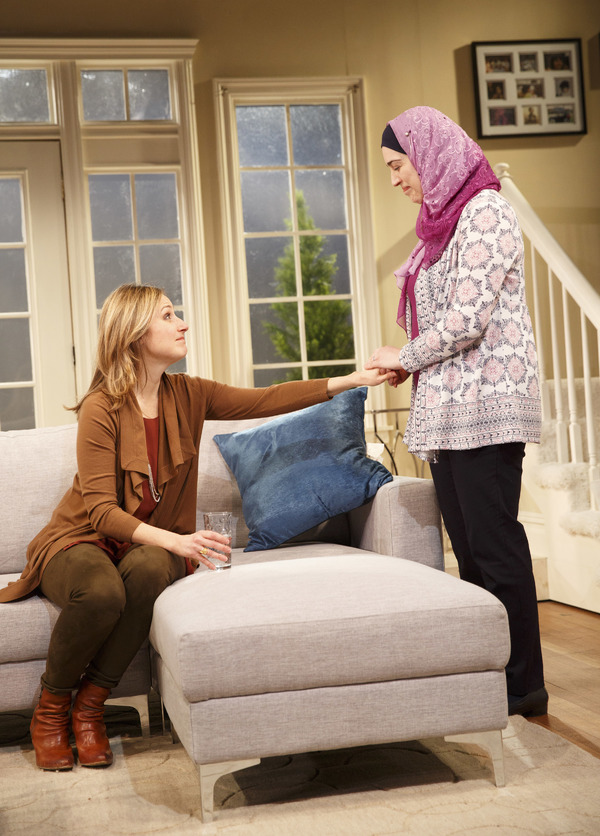 Heather Raffo
&
Lanna Joffrey
Tala Ashe
,
Babak Tafti
,
Heather Raffo
,
Ramsey Faragallah
,
Ali Reza
Farahnakian &
Lanna Joffrey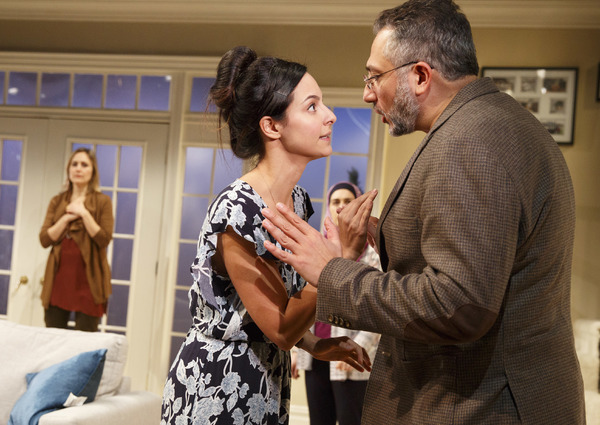 Heather Raffo
,
Tala Ashe
,
Ali Reza
Farahnakian (
Lanna Joffrey
in background)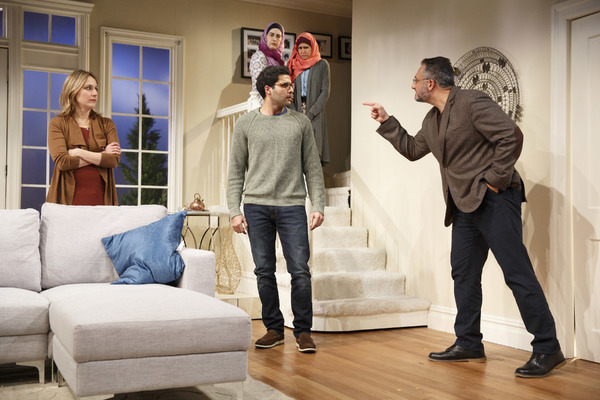 Heather Raffo
,
Babak Tafti
,
Lanna Joffrey
,
Francis Benhamou
&
Ali Reza
Farahnakian
Heather Raffo
&
Tala Ashe
Ali Reza
Farahnakian &
Francis Benhamou
Lanna Joffrey
,
Tala Ashe
&
Francis Benhamou