Latest News on Heather Raffo
Stage Credits
  [Off-Broadway]
Playwrights Horizons New York Premiere, 2018
Noura
  [Off-Broadway]
Playwright Horizons Original Off-Broadway Production, 2017
Naja
Writing
Playwright
Stage
Performances
  [Off-Broadway]
Playwrights Horizons New York Premiere, 2018
Noura
  [Off-Broadway]
Playwright Horizons Original Off-Broadway Production, 2017
Naja
Writing
Playwright
Heather Raffo Awards and Nominations
Helen Hayes Awards - 2007 - Outstanding Lead Actress, Resident Play
Heather Raffo9 Parts of Desire
Outer Critics Circle Awards - 2005 - Outstanding Solo Performance
Heather Raffo, Nine Parts of Desire
Heather Raffo News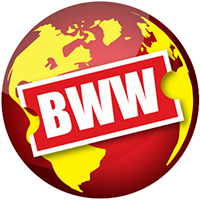 The Laboratory for Global Performance & Politics Announces THE GATHERING 2022
by A.A. Cristi - Apr 14, 2022
The Laboratory for Global Performance & Politics (The Lab) will present the return of The Gathering, a 4-day theater festival on Georgetown University's campus.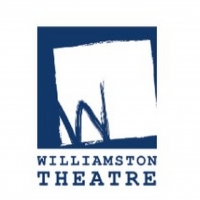 Williamston Theater to Kick Off 2022 With 9 PARTS OF DESIRE by Heather Raffo
by Chloe Rabinowitz - Jan 17, 2022
Mid-Michigan's award-winning professional theatre company, Williamston Theatre, located at 122 S. Putnam Street in downtown Williamston, will start off 2022 with 9 Parts of Desire by Heather Raffo. 
Mason Alexander Park to Star in Olney Theatre Center's HEDWIG AND THE ANGRY INCH
by Chloe Rabinowitz - Oct 27, 2021
Revolutionary punk-rock sensation Hedwig and the Angry Inch is coming to Olney Theatre Center this winter (November 26, 2021 to January 2, 2022) starring Mason Alexander Park, who earned a Helen Hayes Award for Best Leading Performer in a Musical for their role as the Emcee in Olney's 2019 production of Cabaret.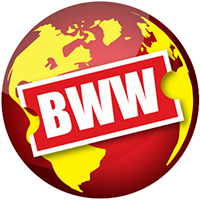 Mason Alexander Park Will Star In HEDWIG AND THE ANGRY INCH at Olney Theatre
by Stephi Wild - Sep 22, 2021
Helen Hayes Award-winning performer Mason Alexander Park (they/them/theirs) returns to Olney Theatre Center in November to play the title role in Olney's production of the internationally acclaimed rock musical Hedwig and the Angry Inch.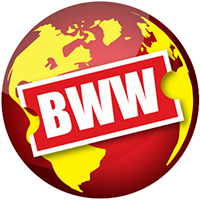 People's Light Announces 2021-2022 Season
by Stephi Wild - Sep 10, 2021
People's Light invites you back to the theatre for its 2021/2022 Season, featuring outrageous comedies, tour de force performances, Tony Award nominees, and three music-filled world premieres. 
The New York Youth Symphony Musical Theater Songwriting Program Announces 2021/2022 Season
by Chloe Rabinowitz - Aug 30, 2021
The New York Youth Symphony Musical Theater Songwriting Program (NYYS) and Director Anna K. Jacobs have announced the 2021/2022 Season. Heading into its fourth season the NYYS Musical Theater Songwriting program is specially designed to lead students through a range of musical theater songwriting processes.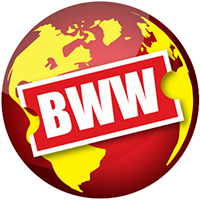 Aurora Theatre Company Presents The Local Premiere Of STOOP STORIES By Dael Orlandersmith
by A.A. Cristi - Aug 12, 2021
Aurora Theatre Company kicks off its 30th season with Dael Orlandersmith's STOOP STORIES. Elizabeth Carter (Eureka Day, The Heir Apparent, Wittenberg, Trouble In Mind) directs Jeunée Simon (The Bluest Eye) in this poetic one-hander comprised of stories drawn from Orlandersmith's personal life and limitless imagination.
BWW Blog: 'The Global Virtual Conservatory Felt Like a Full Body Workout!'
by Atlantic Theater Company - Aug 6, 2021
About a week after the ball dropped in Times Square and ended 2020, I swore off acting on Zoom. It had been a good run. I hadn't reached the decision out of frustration or disappointment. I was just burned out. From the beginning of lockdown in New York to the start of 2021, I was acting into my computer anywhere between two and nine times a week: improv shows, improv classes, sketch shows, character classes, a Shakespeare play, a film noir radio play—if I had the time I would do it. While these shows and classes were fun and stimulating, acting day after day in my bedroom, to my laptop, was getting exhausting. I planned to step away for a little while to choose my next move. Enter: Atlantic Acting School.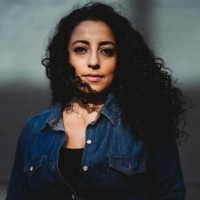 Marin Theatre Company to Present the West Coast Premiere of Adam Rapp's THE SOUND INSIDE
by Chloe Rabinowitz - Jul 28, 2021
This fall, Marin Theatre Company will present the West Coast Premiere of Obie Award winner and Pulitzer Prize finalist Adam Rapp's riveting new American play, The Sound Inside. A brilliant Ivy League writing professor. A talented yet mysterious student. An unthinkable favor. Everyone has a story—the question is how it ends.
Heather Raffo Frequently Asked Questions
How many shows has Heather Raffo written?
Heather Raffo has written 1 shows including Noura (Playwright).
What awards has Heather Raffo been nominated for?
Outstanding Lead Actress, Resident Play (Helen Hayes Awards) for 9 Parts of Desire and Outstanding Solo Performance (Outer Critics Circle Awards) for Nine Parts of Desire .