Photo Flash: First Look at NYMF's LUDO'S BROKEN BRIDE
The New York Musical Festival (NYMF) in association with Chinese Mother Jewish Daughter & Michael Chase Gosselin presents LUDO's Broken Bride, a new rock opera about one man's epic journey to save his true love's life, utilizing LUDO's entire discography. BroadwayWorld has your first look at the NYMF production below! Check it out!
Adapted by Stacey Weingarten (NYMF: Les Enfants de Paris, Rescue Rue) with additional story and arrangements by Dana Levinson, the cast of 14 includes Spencer Clark (Regional: West Side Story, Romeo In Your Arms), Carson Higgins (Nat. Tour: American Idiot; NYMF: The Runaway Clone), Larry Hamilton (Off Bway: You're a Good Man, Charlie Brown; Captain Louie), Catherine Landeta (Regional: The King and I, Avenue Q, Bat Boy), Melissa Hunter McCann (TV: "Tony Awards"; NY: Carnegie Hall's West Side Story, Encore's Paint Your Wagon), Gabrielle McClinton (Bway:Pippin; 1st Nat. Tour: American Idiot), Brendan Malafronte (Nat. Tour: Annie, The Producers, Singin' in the Rain), Jamen Nathakumar, Jackson Perrin, Devin Richey, Brian Charles Rooney (Bway: The Threepenny Opera; NYMF: Bedbugs!!!), Ashley Talluto (Nat. Tour: Flashdance, West Side Story), Michael Jayne Walker (Regional: Hair, Godspell, Tommy), and Marissa O'Donnell. LUDO's Broken Bride is being staged at The Duke on 42nd Street a NEW 42ND STREET® project, 229 West 42nd Street (bet. 10th and 11th Aves.) in NYC for five performances from Tuesday, August 2 through Saturday, August 6, 2016.
Time-travel, dinos, and zombies, oh my! An expansion on the original concept album "Broken Bride" by alternative rock band LUDO, this is the epic tale of one man's time-traveling journey from the Beginning of Time to the End of Time, all to save his true love's life. Utilizing rock music from Ludo's entire discography, projections, dance, special effects, and puppetry, this rock opera has it all! So... how far would YOU go to save your true love?
This is the first full production of LUDO's Broken Bride after short form presentations at the Shortened Attention Span Fest 2010 & Ars Nova ANT Fest 2013, and a concert version at The Cutting Room in 2015.
Photo Credit: Jeremy Daniel
The Cast & Dragon Raptors from LUDO's Broken Bride
Michael Jay
ne Walker,
Gabrielle McClinton
&
Carson Higgins
Michael Jay
ne Walker & Jamen Nanthakumar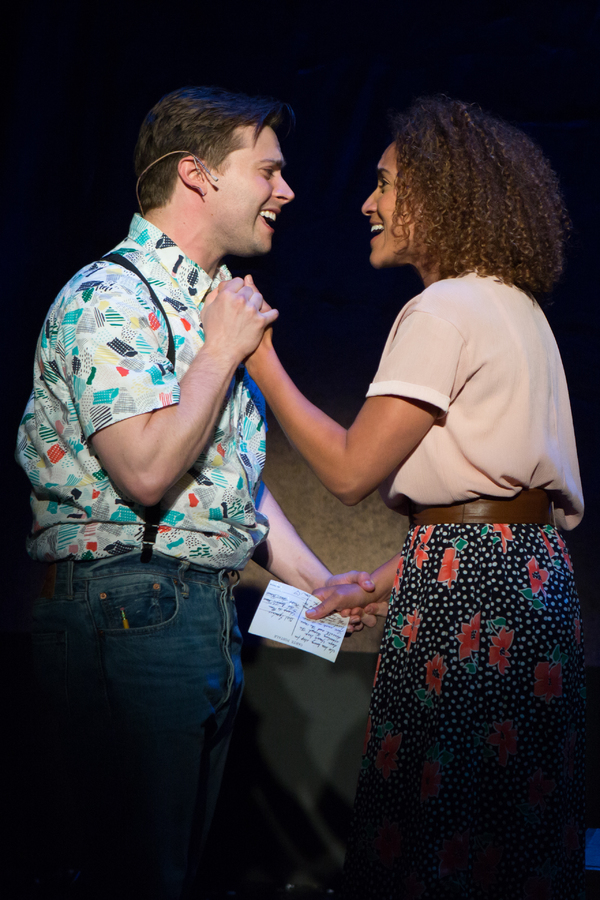 Michael Jay
ne Walker &
Gabrielle McClinton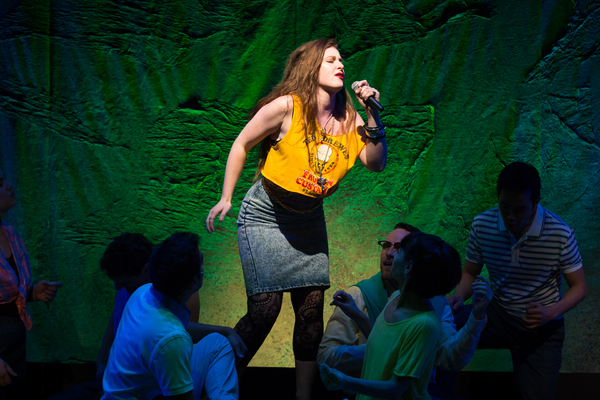 Marissa O'Donnell
Jackson Perrin
(front) with Catherine Landeta, Jamen Nanthakumar, Brendan Malafronte &
Michael Jay
ne Walker
Catherine Landeta, Brendan Malafronte & Jamen Nanthakumar
Carson Higgins
,
Gabrielle McClinton
,
Spencer Clark
&
Melissa Hunte
r McCann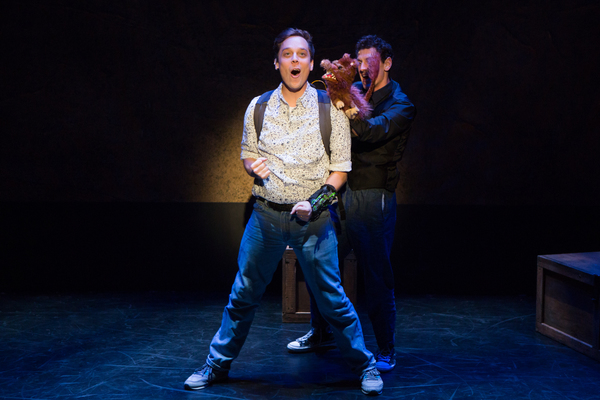 Carson Higgins
& Brendan Malafronte
Carson Higgins
& Brendan Malafronte & Raptor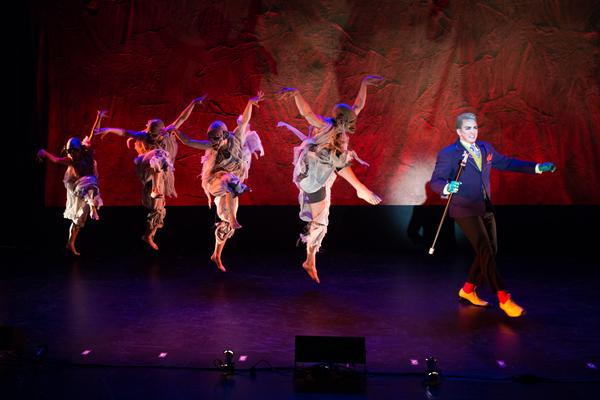 Brian Charles Rooney
with dancers
Melissa Hunte
r McCann,
Spencer Clark
, Ashley Talluto & Devin Richey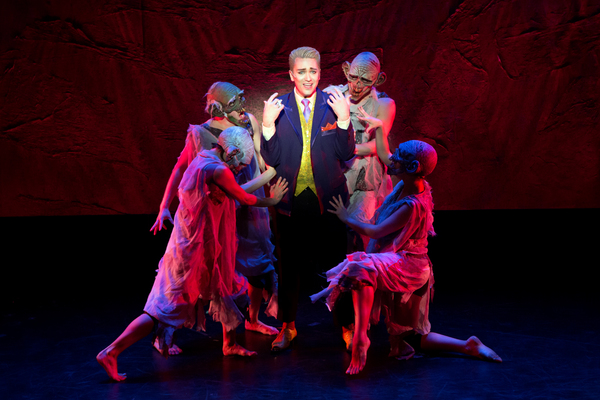 Brian Charles Rooney
as King Simius with dancers
Melissa Hunte
r McCann,
Spencer Clark
, Ashley Talluto & Devin Richey