Photo Flash: First Look at Beautiful Soup's DER KANARIENVOGEL (THE CANARY)
DER KANARIENVOGEL (THE CANARY), a new play by Steven Carl McCasland, is running this month at New York City's Clarion Theatre. Scroll down for a first look at the cast in action!
Soprano Anna Kirkland stars as soprano Elisabeth Schwarzkopf in DER KANARIENVOGEL (THE CANARY). This play with music explores the life and career of Schwarzkopf, long believed to have been a Nazi sympathizer, and her connections to the inner sanctums of The Third Reich. Featuring arias by Giuseppe Verdi, Richard Strauss and more, the play takes an inside look at one of Nazi Germany's untold stories.
THE CANARY is part of the month-long festival of five plays by Steven Carl McCasland running in repertory now through May 31 at The Clarion Theatre. Each play focuses on a different real-life story, with a cast of 25 portraying some of history's most intriguing characters. View the trailer here.
The cast of THE CANARY features Anna Kirkland as Elisabeth Schwarzkoph, Brian Piehl as Mike Hamilton, Levi Morger as Joseph Goebbels, Ellyn Stein as Maria Ivogun, Mathew Martin as Karl Bohm,David Gautschy as Adolf Hitler, Kim Rogers as Kirsten Flagstad, Rick Grossman as Richard Strauss,Orlando Iriarte as Hermann Wilhelm Goring and Rachel Adams as Eva Braun.
THE CANARY is directed by Steven Carl McCasland. Lighting design is by Jessica Creager. Costume design is by Somie Pak. Hailli Ridsdale is the production stage manager.
THE CANARY is being presented in repertory with Little Wars, 28 Marchant Avenue, What Was Lost and neat & tidy. The performance schedule for THE CANARY is as follows: Saturday, May 9 at 1pm; Saturday, May 16 at 8pm; Sunday, May 17 at 8pm; Tuesday, May 19 at 7pm; Sunday, May 24 at 7pm; Saturday, May 30 at 1pm. Tickets can be purchased at BeautifulSoup.Showclix.com. The Clarion Theatre is located at 309 East 26th Street in New York City.
Photo Credit: Samantha Mercado-Tudda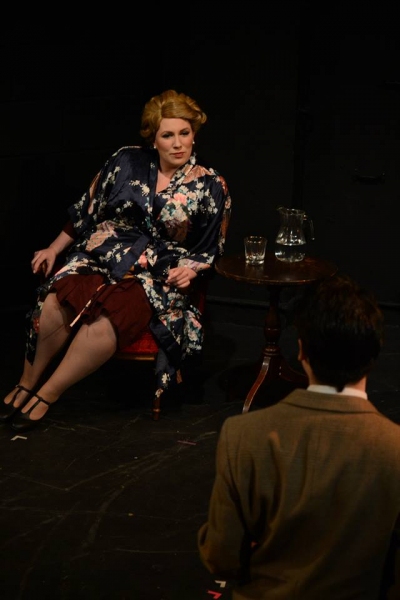 Anna Kirkland as Elisabeth Schwarzkopf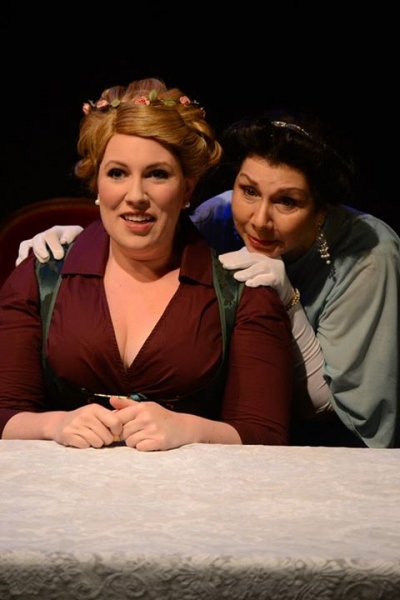 Anna Kirkland as Elisabeth Schwarzkopf with Ellyn Stein as Maria Ivogun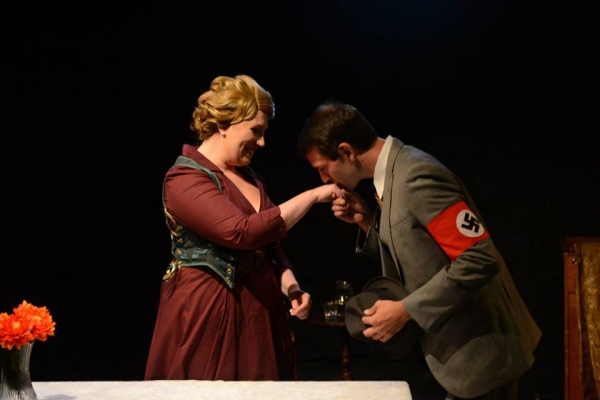 Anna Kirkland as Elisabeth Schwarzkopf with Levi Morger as Joseph Goebbels

Anna Kirkland as Elisabeth Schwarzkopf with Kim Rogers as Kirsten Flagstad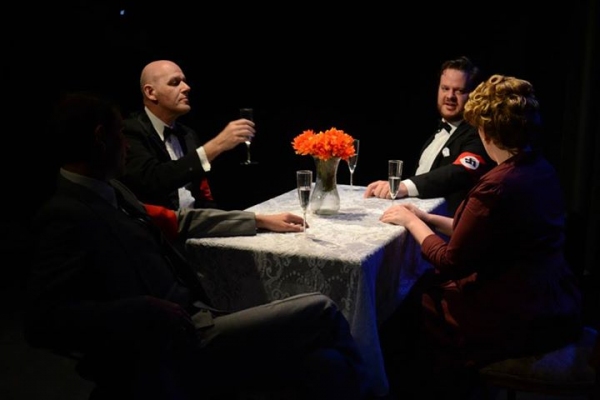 Orlando Iriarte as Hermann Goring, Matthew Martin as Karl Bohm and Anna Kirkland as Elisabeth Schwarzkopf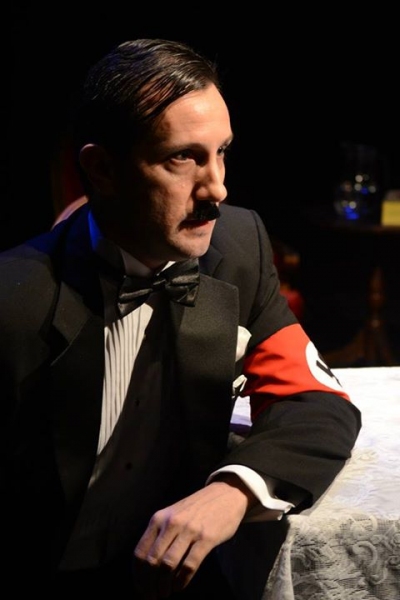 David Gautschy as Adolf Hitler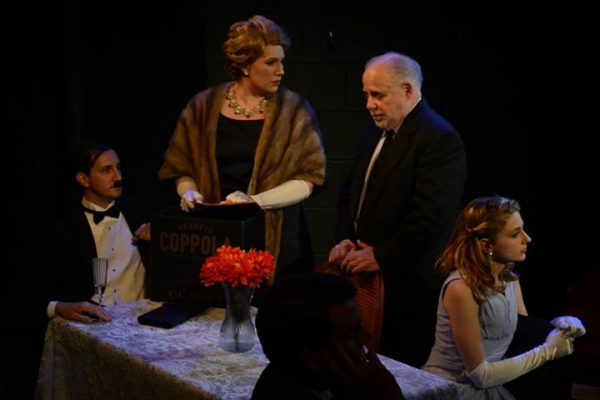 The cast of DER KANARIENVOGEL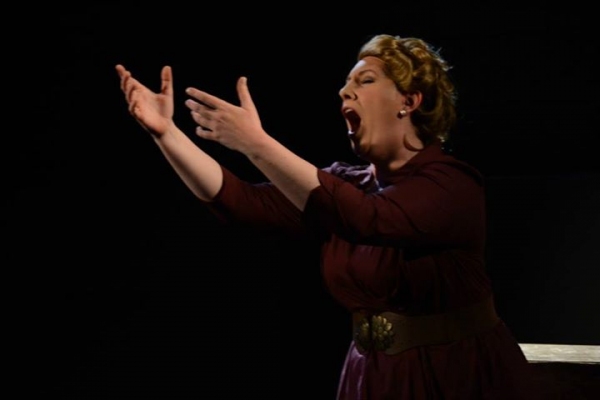 Anna Kirkland as Elisabeth Schwarzkopf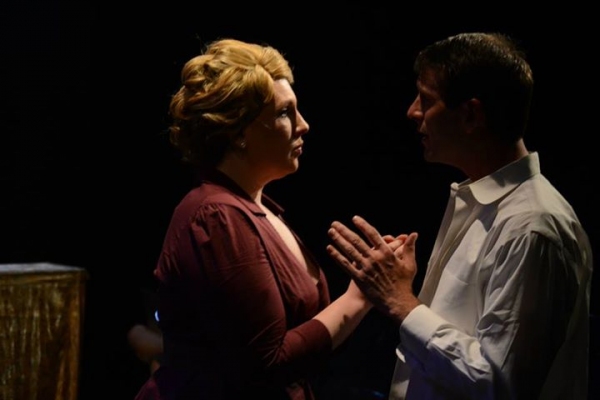 Anna Kirkland as Elisabeth Schwarzkopf with Matthew Martin as Karl Bohm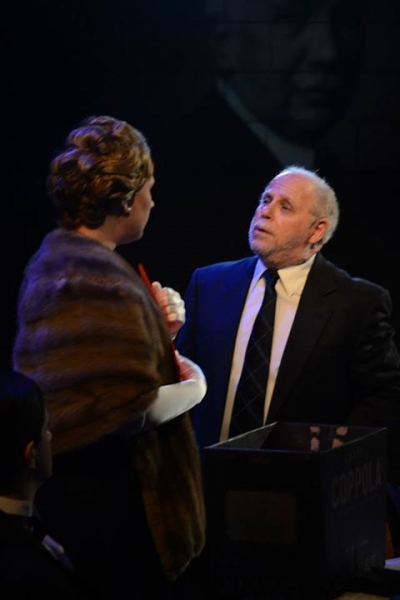 Anna Kirkland as Elisabeth Schwarzkopf and Rick Grossman as Richard Strauss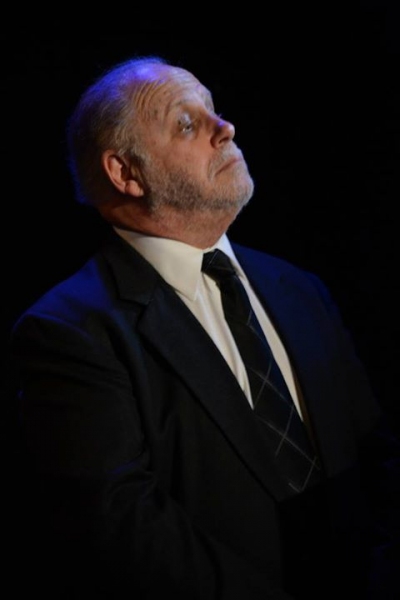 Rick Grossman as Richard Strauss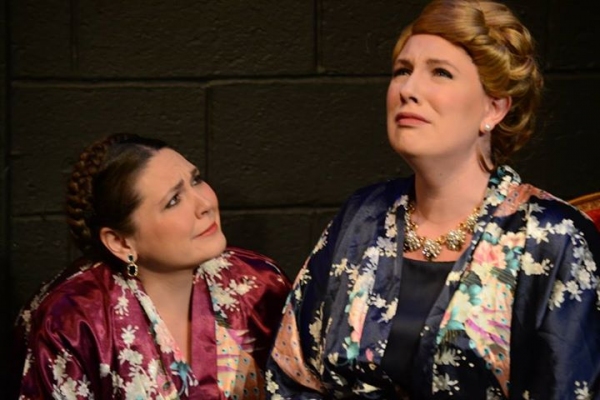 Anna Kirkland as Elisabeth Schwarzkopf and Kim Rogers as Kirsten Flagstad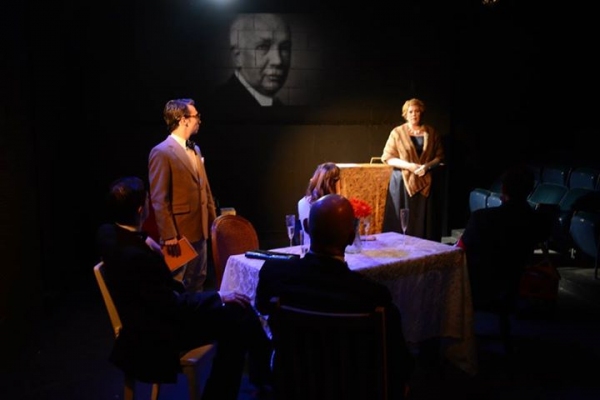 The cast of ​​DER KANARIENVOGEL