Exclusive Photo Flash: Dancers Over 40 Presents We're Still Here! Concert
Dancers Over 40 presented 'WE'RE STILL HERE!", a song and dance concert with performers from the Broadway and Concert stages.
The program included:
"Bosom Buddies" performed by Carolyn Kirsch(Coco, Promises Promises, Company, A Chorus Line, Chicago), and Penny Worth (Annie, Irene, Grand Hotel, Chicago)
"Happen Chance" performer: Claire Porter
"Taboo" choreographed by Sasha Spielvogel danced by Ramon Flowers (Bejart Ballet, Lion King)
"Heatwave" choreographed by Christopher J. Anderson performed by Anderson, Nick Deyo, Jason Huber, Chris Layton, Crystal Dawn Munkers and Bill Siegfried
"I Am What I Am" performed by Lawrence Merritt (No Strings, Evita, Pippin, Applause, Dear World)
"Anything Goes" performed by tapper Mary Jane Houdina (assistant to Peter Gennaro,Peter Allen, Alan Johnson, Michael Bennett, Tony Stevens)
"New York, New York" choreographed by Luigi performed by Yuka Notsuka (Luigi Dance)
"Over the Rainbow" performed by Ron Young (My One and Only, George M!, A Chorus Line, Mame, Hello, Dolly!
"You Gotta Get A Gimmick" performed by Eileen Casey (No Strings, Pippin, Dancin', All That Jazz) Nancy Dalton (George M!, Coco) Roseanna Mineo (Magic Show, Superstar, Tony & Tina's Wedding)
"Alone" (U.S. premiere) choreographed by Lawrence Leritz, premiered by The Hamburg Ballet performed Abigail Mentzer (Pennsylvania Ballet), Laura Kaufman (An American In Paris), Chad Sapp (Broadway Bares
"I'm Still Here" performed by Loni Ackerman (Evita, George M!, No, No, Nanette, Cats, Sunset Boulevard)
Check out the photos below!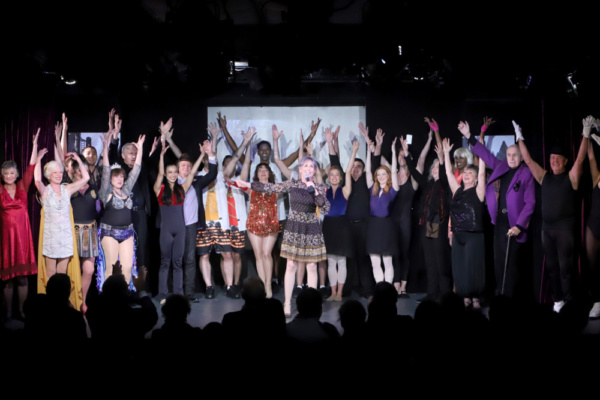 Cast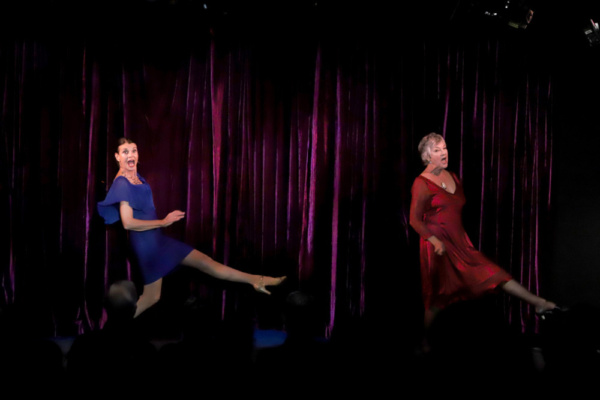 Penny Worth and Carolyn Kirsch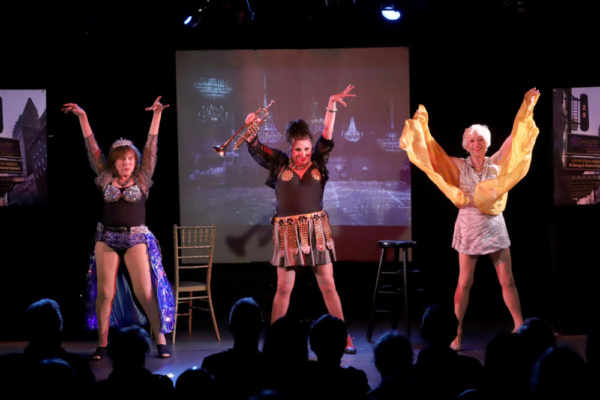 Eileen Casey, Roseanna Mineo and Nancy Dalton Flowers

Gary Flannery and his students

Christopher Anderson and his dancers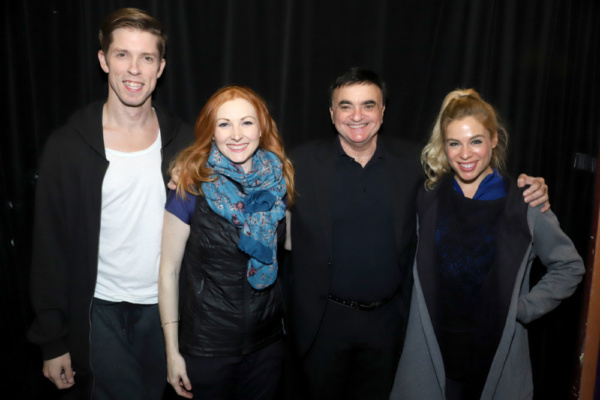 Lawrence Leritz and his dancers Chad Sapp, Abigail Mentzer and Laura Kaufman