Click Here for More Articles on 39 Steps
Photo Flash: Brian 'Q' Quinn Makes Celebrity Assassin Appearance in 39 STEPS
Brian 'Q' Quinn, from famed comedy troupe The Tenderloins and truTV's hit series IMPRACTICAL JOKERS, made a special celebrity guest appearance in the two-time Tony Award winning hilarious hit comedy 39 STEPS this past Friday, December 4th at the Union Square Theatre. Scroll down for photos!
39 STEPS features Billy Carter as Clown #1, Cameron Pow as Clown #2, recent Juilliard grad Brittany Vicars as Pamela/Annabella/Margaret, Broadway vet Robert Petkoff as the dashing hero Richard Hannay.
Adapted by Tony nominated author Patrick Barlow from an original concept by Simon Corble and Nobby Dimon, and based on the book by John Buchan and the classic 1935 Alfred Hitchcock film, 39 STEPS features Tony nominated direction by Maria Aitken, Tony winning lighting design by Kevin Adams, Tony winning sound design by Mic Pool, and Tony nominated scenic and costume design by Peter McKintosh.
39 STEPS is a comedic spoof of the classic 1935 film, with only 4 "insanely talented" actors portraying more than 150 characters, sometimes changing roles in the blink of an eye. The brilliantly madcap story follows our dashing hero Richard Hannay (Robert Petkoff) as he races to solve the mystery of The 39 Steps, all the while trying to clear his name. The show's uproarious fast-paced 100 minutes promises to leave you gasping for breath... in a good way! It's fun for everyone from 9 to 99.
Photo Credit: Douglas Denoff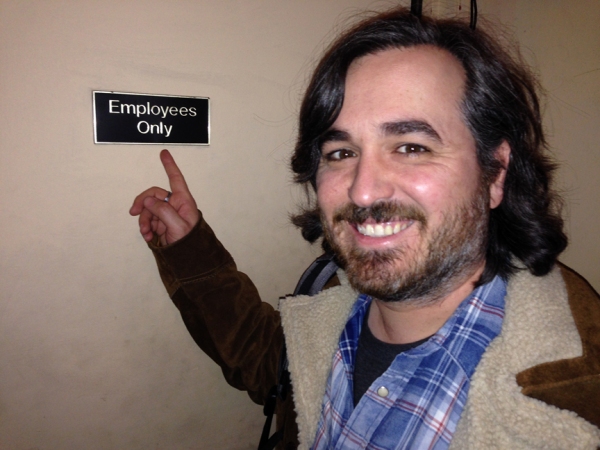 Brian 'Q' Quinn arriving at the Union Square Theatre for 39 STEPS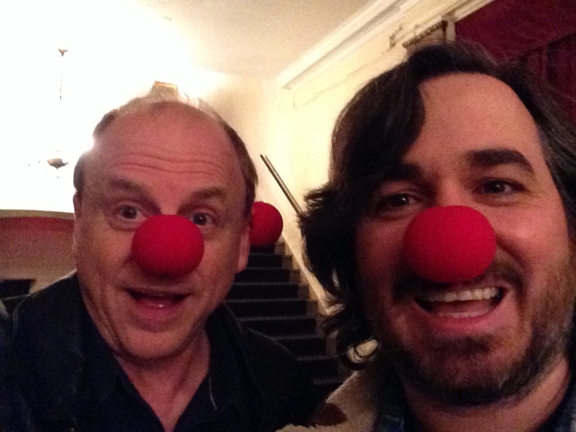 Producer Douglas Denoff with Brian 'Q' Quinn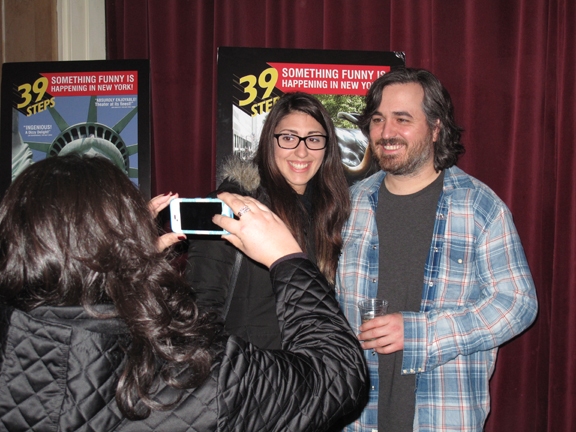 Brian 'Q' Quinn with an audience member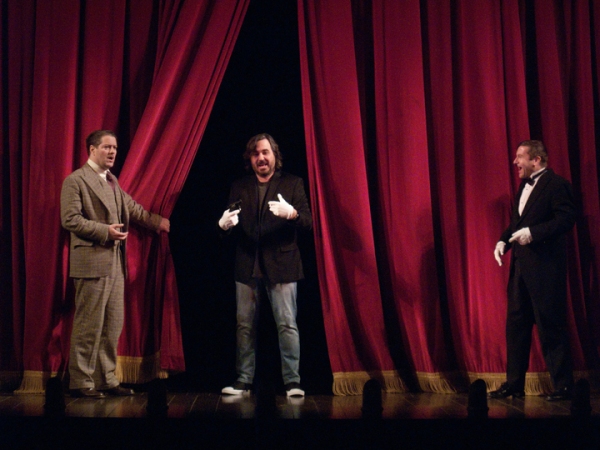 Robert Petkoff, Brian 'Q' Quinn and Billy Carter during Brian's celebrity assassin appearance in 39 STEPS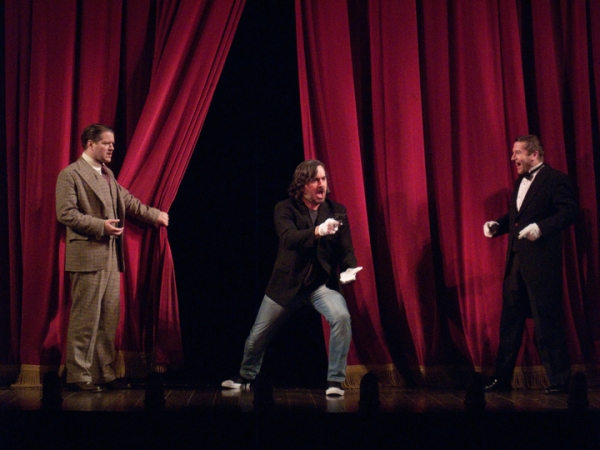 Robert Petkoff, Brian 'Q' Quinn and Billy Carter during Brian's celebrity assassin appearance in 39 STEPS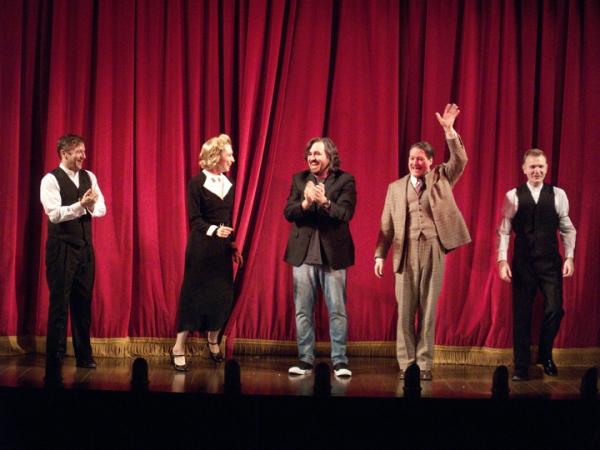 Brian 'Q' Quinn and the cast of 39 STEPS during curtain call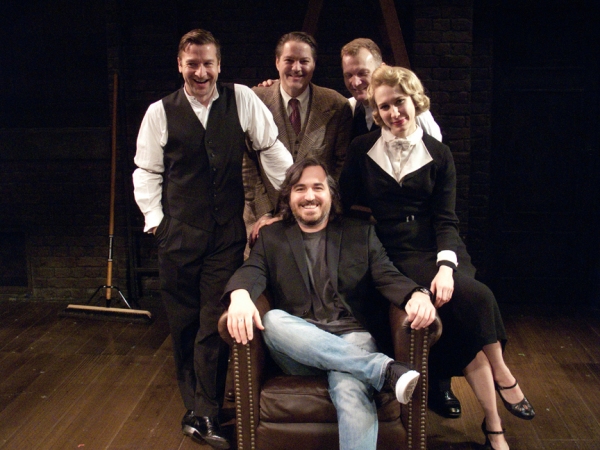 Billy Carter, Robert Petkoff, Cameron Pow, Brittany Vicars and Brian 'Q' Quinn