Photo Flash: Art Garfunkel Visits 2 BY TENNESSEE WILLIAMS at St. Luke's Theatre
Executive Producers Roy Nevans and John Lant, in association with Edmund Gaynes, are pleased to present 2 By Tennessee Williams: 27 WAGONS FULL OF COTTON andKINGDOM OF EARTH, a limited engagement directed by Marilyn Fried and starring Kathryn Luce Garfunkel.
The production opens Friday, July 15 at 8:00 p.m. Performances run Fridays and Saturdays at 8:00 p.m.and Sundays at 7:00 p.m. from July 16 through September 4th at
St. Luke
's Theatre, located at 308 West 46th Street (between 8th and 9th Avenues). Tickets are $39.50-$59.50. Premium seats are $99.00. Tickets can be purchased through Telecharge.com or by calling (212) 239-6200. For more information, visit
www.twobytennessee.com
In 27 WAGONS FULL OF COTTON, after Jake, a shady, middle-aged cotton gin owner, burns down rival Silva Vicarro's mill, Vicarro attempts to enact vengeance by seducing Flora, Jake's delicate young wife. Featuring
Kathryn Luce Garfunkel
,
Michael Kell
er and
Justin Holcomb
. In KINGDOM OF EARTH, a flood is surging in the Mississippi Delta, and Chicken's property is only safe until ole man Sikes down the road dynamites his levee to save himself. While Chicken waits alone in his kitchen for the inevitable blast, he receives an unexpected visit from his dying half-brother, Lot, and Lot's wife of but one day, Myrtle. Leaving Lot upstairs to rest, Chicken assesses Myrtle as a potential threat to his inheritance of the estate, currently under Lot's name. Chicken and Myrtle find common ground but not even footing in their similar experiences of the inescapable hardness of the world - two "lost, sinful, puzzled" souls falling into a familiar power dynamic and bracing themselves as the waters rise. Featuring
Judy Jerome
,
Michael Kell
er and
Justin Holcomb
. A native of Minnesota,
Kathryn Luce Garfunkel
's affinity for the female characters of
Tennessee Williams
and
William Inge
have led to performances of Willie in This Property Is Condemned and Suddenly Last Summer (with
Joan Copeland
). Other theatre credits includeThe Fantastiks, Company and Twelfth Night. Kathryn screen appearances include "Jack of All Trades", "Mrs. Mortimer's Gift", and "Punitive Articles." Some of her notable television appearances include the host of ABC Television's "In Concert", Disney Channel's "
Art Garfunkel
Across America" and MTV's Dance Video. An accomplished soprano vocalist, Kathryn's concert performances include cabaret acts at Birdland, Guild Hall, and
Steve McGraw
's "Triad". She has toured the world with her husband Art, performing with him as a co-vocalist at the White House, and as a back-up vocalist at
Carnegie Hall
, Buckingham Palace, and the London Palladium. She is the recipient of the 2009 White Lily Peace Award in Japan from Daisaku Ikeda, President of Soka Gakkai International. The creative team includes
Liz Stearns
(Associate Director),
Christine De Lisle
(Associate Producer), SKS Theatrical (Marketing and Promotions),
Tim Secrest
and John B. Forbes(Lighting Design),
Hunter Dowell
(Costume Design), Jessica and
Jennifer Davis
on(Sound Design), and Meagan Parker (Set Design).
Tennessee Williams
was an American playwright and author of many stage classics. Along with Eugene O'Neill and
Arthur Miller
he is considered among the three foremost playwrights in 20th-century American drama. After years of obscurity, he became suddenly famous withThe Glass Menagerie (1944), closely reflecting his own unhappy family background. This heralded a string of successes, including Cat on a Hot Tin Roof (1955), and Sweet Bird of Youth (1959). His drama Streetcar Named Desire (1947) is often numbered on the short list of the finest American plays of the 20th century alongside Long Day's Journey into Nightand Death of a Salesman. Much of Williams' most acclaimed work was adapted for film. He also wrote short stories, poetry, essays and a volume of memoirs. In 1979, four years before his death, Williams was inducted into the American Theater Hall of Fame.
St. Luke
's Theatre is home to many long-running hits, dating back to Late Night Catechismand Tony n' Tina's Wedding, both of which ran here for five years, up to the current Black Angels Over Tuskegee, now in its seventh year, and Disaster!, prior to its transfer to Broadway.
St. Luke
's Theatre and Actors Temple Theatre are both operated by
Edmund Gaynes
.
www.stlukestheatre.com
Check out photos below:
Photo Credit: Linda Mahon

Front: Michael Keller, Kathryn Luce Garfunkel and Art Garfunkel
Rear: Liz Stearns, Judy Jerome, Justin Holcomb and Marilyn Fried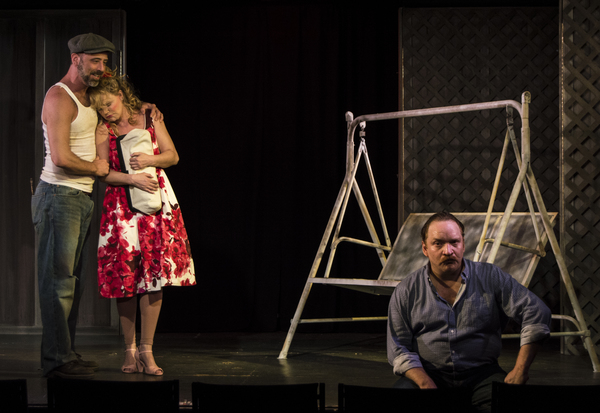 Michael Keller, Kathryn Luce Garfunkel and Justin Holcomb

Judy Jerome and Michael Keller

Judy Jerome and Michael Keller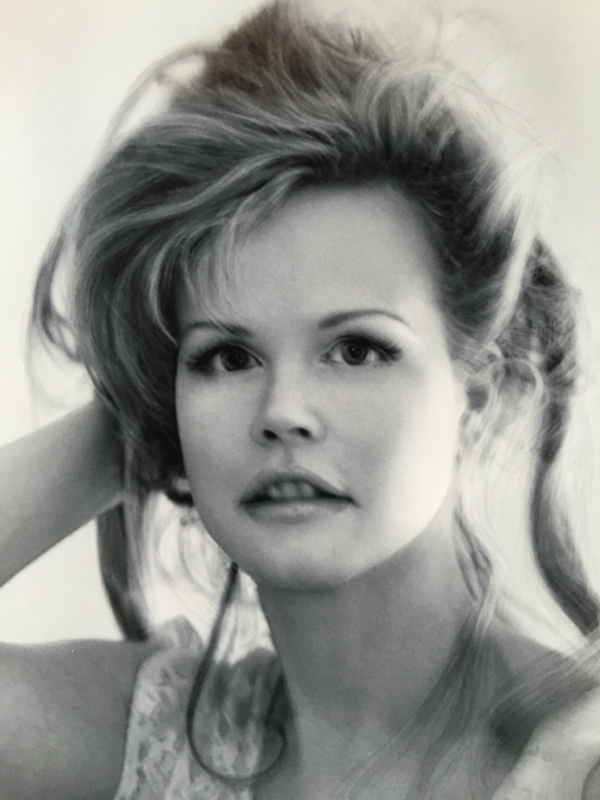 Kathryn Luce Garfunkel