Photo Flash: Annette O'Toole and More Celebrate THE SHOW-OFF on Opening Night
The Peccadillo Theater Company, the OBIE, Lucille Lortel and Drama Desk Award-winning company dedicated to the rediscovery of classic American theater, presents a revival of The Show-Off by Pulitzer Prize-winning dramatist George Kelly, starring Lucille Lortel Award-winner Annette O'Toole (Southern Comfort, Man from Nebraska, "Smallville," "Halt and Catch Fire"). BroadwayWorld has photos from the opening festivities below!
Directed by Peccadillo's artistic director, Dan Wackerman, The Show-Off is now performing Off-Broadway at Theatre at St. Clement's (423 West 46 Street, btw. Ninth & Tenth Aves) through Saturday, October 21st.
Joining Ms. O'Toole in the cast of The Show-Off are Marvin Bell, Aaron Gaines, Ian Gould, Elise Hudson, Emma Orelove, Douglas Rees, Buzz Roddy and Tirosh Schneider.
Notable for its masterly blending of comedy and drama and meticulous attention to the ordinary details of everyday life, The Show-Off revolves around a working class Irish family in North Philadelphia in the mid-1920s. Mr. and Mrs. Fisher and their three adult children are thrown into a state of turmoil when Amy, their middle child, brings home a preposterous suitor named Aubrey Piper. A compulsive liar with delusions of grandeur, Aubrey meets his match in Mrs. Fisher, the crusty, no-nonsense matriarch of the family. A battle of wits ensues and the outcome is a vindication (of sorts!) of the American con man.
Photo Credit: Sammy Lopez


Marvin Bell, Douglas Rees, Aaron Gaines and Buzz Roddy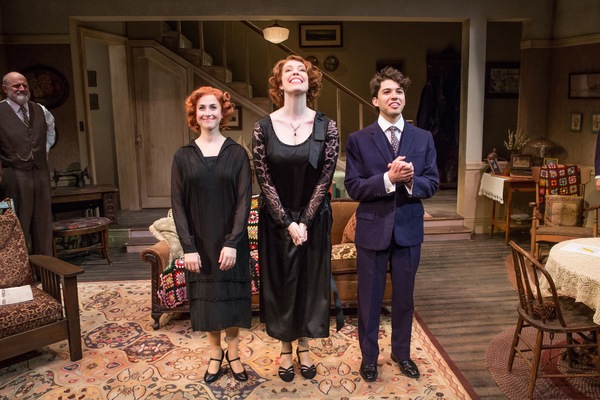 Emma Orelove, Elise Hudson and Tirosh Schneider

Annette O'Toole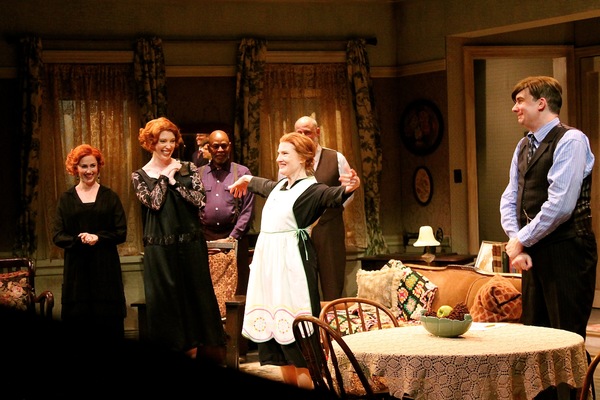 Emma Orelove, Elise Hudson, Marvin Bell, Annette O'Toole, Douglas Rees (behind Ms. O'Toole) and Ian Gould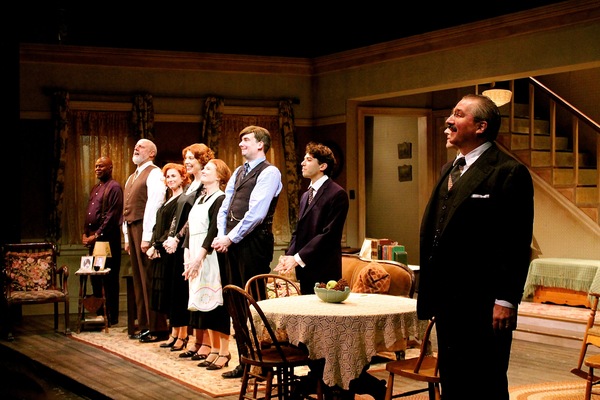 Marvin Bell, Douglas Rees, Emma Orelove, Elise Hudson, Annette O'Toole, Ian Gould, Tirosh Schneider and Buzz Roddy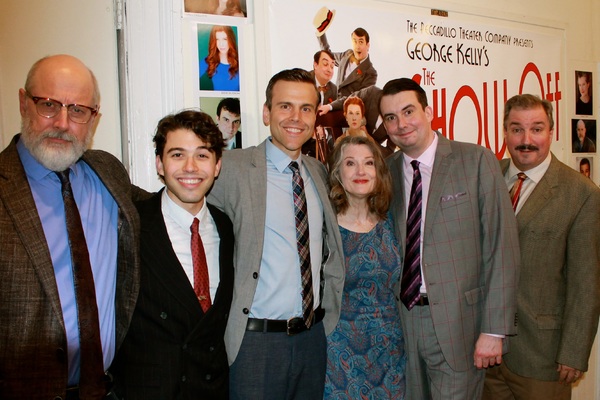 THE SHOW-OFF cast members Douglas Rees, Tirosh Schneider, Aaron Gaines, Annette O'Toole, Ian Gould and Buzz Roddy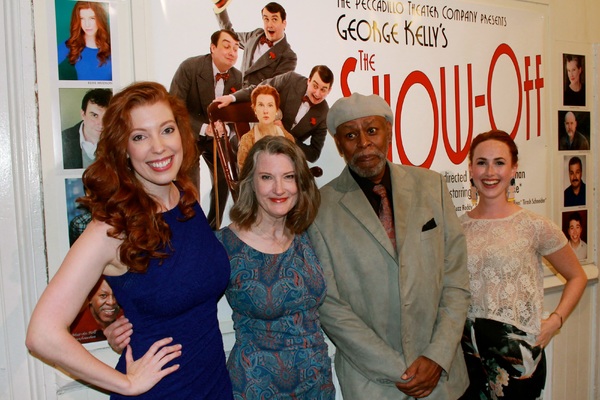 THE SHOW-OFF cast members Elise Hudson, Annette O'Toole, Marvin Bell, and Emma Orelove

Director Dan Wackerman, Annette O'Toole, Michael McKean, and Peccadillo Managing Director Kevin Kennedy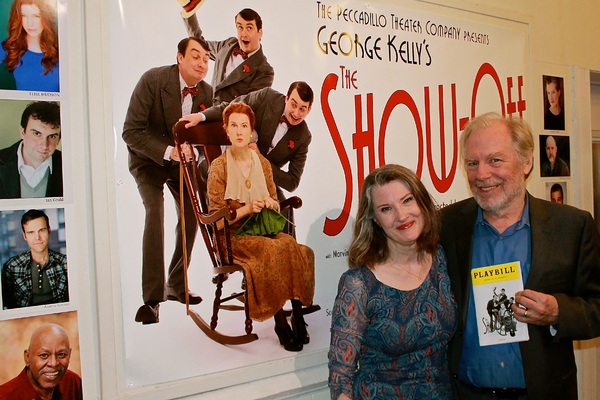 Annette O'Toole and Michael McKean