Photo Flash: Andre De Shields Celebrates Opening of B-Side Productions' THE WILD PARTY
Last night, Broadway legend Andre De Shields celebrated the opening night of B-Side Productions' The Wild Party, Michael John LaChiusa and George C. Wolfe's 2000 Broadway musical, helmed by Associate Artistic Director Billy Bustamante, featuring music direction by Addison Frei, at the TBG Theatre in New York. Jasper Grant is Artistic Director of B-Side Productions. BroadwayWorld takes you inside the opening night party.
Denis Lambert (DR. ZHIVAGO, A CHORUS LINE) and Jamey Hood (THE SHAGGS, Playwrights Horizons) lead the cast as Burrs and Queenie. Also featured are Garth Kravits (THE DROWSY CHAPERONE) as Goldberg, Joan Barber as Delores Montoya, Jodi Bluestein as Mae, Kyle Carter as Eddie Mackerel, Greg Carter as Gold, Sam Edgerly as Jackie, Kyle Garvin as Phil D'Armano, Lauren Hooper as Kate, Ben Maters as Black, Christopher Patterson as Oscar D'Armano, Joanna Parson as Madelaine True, Sarah Smithton as Nadine, and Adrienne Tang as Sally.
"The decadence of 1920's Manhattan is the setting for The Wild Party, where the gin and jazz is flowing and no one is exactly what they seem. Michael John LaChiusa and George C. Wolfe's gripping Tony-nominated musical, based on the scandalous 1928 poem of the same name by Joseph Moncure, follows the story of a reckless relationship between a Vaudeville clown and a chorine that spirals into the depths of despair as the night unfolds."
Performances continue through September 17th. The TBG Theatre is located at 312 West 36th Street. For tickets and information, visit www.b-sideproductions.org.
Photo credit: Lia Chang

Jamey Hood and THE WILD PARTY company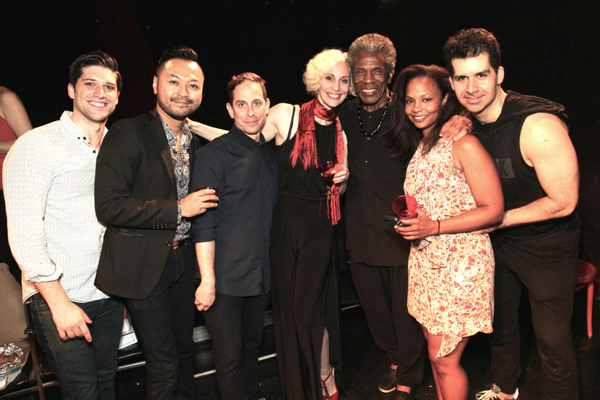 Sam Edgerly, Billy Bustamante, Garth Kravits, Jamey Hood, Andre De Shields, Lauren Hooper and Denis Lambert

Andre De Shields and Jamey Hood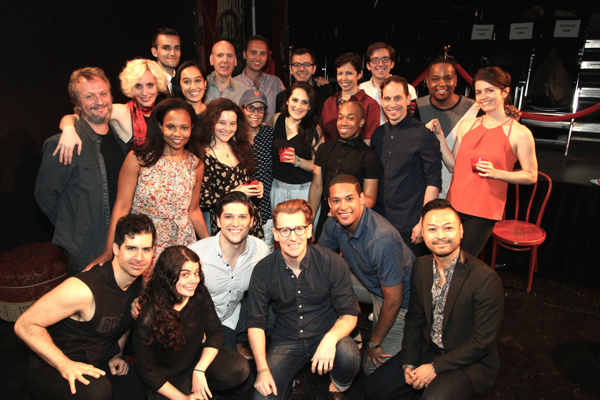 Cast and Creative Team of THE WILD PARTY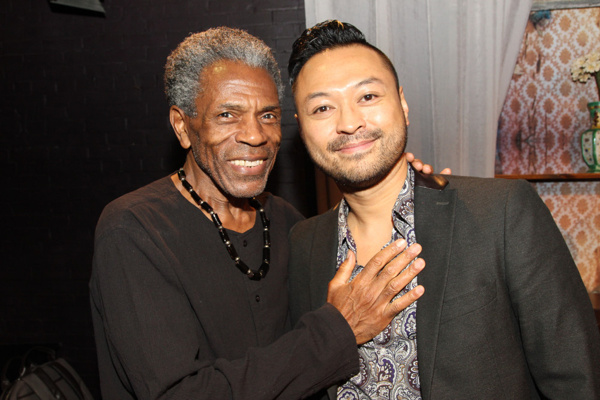 Andre De Shields, Billy Bustamante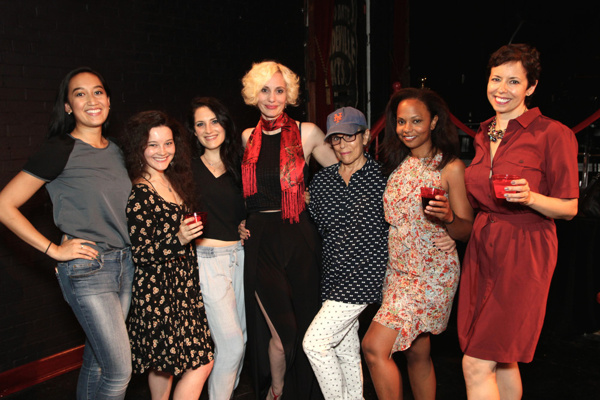 Adrienne Tang, Sarah Smithton, Jodi Bluestein, Jamey Hood, Joan Barber, Lauren Hooper, Joanna Parson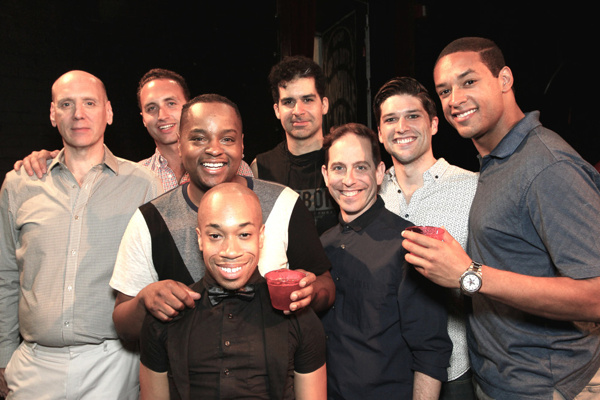 Greg Carter, Ben Maters, Christopher George Patterson, Kyle Garvin, Denis Lambert, Garth Kravits, Sam Edgerly, Kyle Carter

Kyle Garvin, Andre De Shields, Christopher George Patterson