Latest News on Jamey Hood
Stage Credits
  [Off-Broadway]
Playwrights Horizons Co-Production, 2011
Performer
Stage
Performances
  [Off-Broadway]
Playwrights Horizons Co-Production, 2011
Performer
Jamey Hood News
MostlyNEWmusicals Presents Nico Juber's MILLENNIALS ARE KILLING MUSICALS At Feinstein's At Vitello's
by A.A. Cristi - Aug 2, 2021
Feinstein's Presents mostlyNEWmusicals returns for the first time since 2020 to showcase a concert of music from Nico Juber's delightful MILLENNIALS ARE KILLING MUSICALS.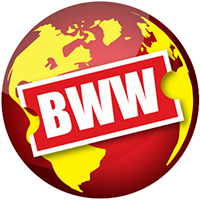 IS EVERYBODY HERE? Zoom Musical Raises Money For Artist Relief Tree
by A.A. Cristi - May 15, 2020
Set in a Zoom call, Is Everybody Here? is a collaborative effort of more than 30 creators illustrating the current moment of COVID-19 in a 40-minute musical revue of ten songs.
BWW Review: Thrilling New SWEENEY TODD Slays at OC's South Coast Repertory
by Michael Quintos - Feb 5, 2019
Admittedly, after experiencing South Coast Repertory's potent and captivating new production of SWEENEY TODD: THE DEMON BARBER OF FLEET STREET, I'm hard pressed to remember the last time I was both this deeply moved and this excitedly riveted by Stephen Sondheim's macabre tale of a murderous barber hell-bent on exacting revenge. A curiously odd but strangely engrossing show peppered generously with dark humor, tragically-romanticized notions, and contrasting serious overtones, SWEENEY TODD's latest iteration in Orange County---now on stage in Costa Mesa through February 16, 2019---is a thrilling, quite distinctive new reinvention, that feels like a fresh pop-up play put on by a traveling Vaudevillian troupe that time-travelled from the past to give us modern audiences a live cautionary reenactment of a Penny Dreadful story that may just be too strange not to be true.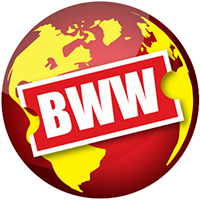 SWEENEY TODD: THE DEMON BARBER OF FLEET STREET Comes to South Coast Repertory
by A.A. Cristi - Jan 10, 2019
Nearly 40 years ago, Stephen Sondheim's bent-on-revenge barber, Sweeney Todd, sliced his way into the canon of musical theatre. The multi-award-winning Sweeney Todd: The Demon Barber of Fleet Street is next up on the Segerstrom Stage at South Coast Repertory, Jan. 19-Feb. 16. Kent Nicholson directs the production. Tickets are available at www.scr.org.
Photo Flash: Andre De Shields Celebrates Opening of B-Side Productions' THE WILD PARTY
by A.A. Cristi - Sep 7, 2016
Last night, Broadway legend Andre De Shields celebrated the opening night of B-Side Productions' The Wild Party, Michael John LaChiusa and George C. Wolfe's 2000 Broadway musical, helmed by Associate Artistic Director Billy Bustamante, featuring music direction by Addison Frei, at the TBG Theatre in New York. Jasper Grant is Artistic Director of B-Side Productions. Broadwayworld takes you inside the opening night party.
B-Side Productions to Present Lachuisa's THE WILD PARTY
by Rebecca Russo - Jul 29, 2016
The full cast has been announced for B-Side Productions' return of Michael John LaChiusa and George C. Wolfe's 2000 Broadway musical The Wild Party that will begin performances September 6th at the TBG Theatre for a run through September 17th.
Ken Roht Brings ORANGE STAR DINNER SHOW to NYC, Opening Tonight
by Sally Henry Fuller - Sep 27, 2015
Los Angeles sensation Ken Roht is arriving in New York City, along with his musical extravaganza ORANGE STAR DINNER SHOW. There are three performances only: September 27th, 28th, and 29th (8:00) at 3Legged Dog (80 Greenwich St).
Jamey Hood Videos
Exclusive: First Listen to 'Let's Get Hurt' from Jeff Marx, Fat Mike & Goddess Soma's HOME STREET HOME Musical!
by BroadwayWorld TV - Feb 5, 2015
Home Street Home, a new musical, will play an 11-performance run between February 20 - March 7, 2015 at Z Space, located in the Mission District in San Francisco, the producers announced today. Home Street Home features music by punk legend Fat Mike (NOFX), lyrics by Fat Mike, Jeff Marx (Tony Award winner, Avenue Q) & Goddess Soma (AVN Award winning writer/director), and book by Goddess Soma & Fat Mike. Richard Israel (LA Drama Critics Circle Career Achievement Award winner) will direct. www.HomeStreetHomeOnStage.com. Below, BroadwayWorld is excited to bring you an exclusive premiere of 'Let's Get Hurt' from the new musical!