Photo Flash: ANOTHER AMERICAN: ASKING AND TELLING at the DR2 Theatre
Producer Daryl Roth presents Obie, Helen Hayes and GLAAD award-winnerMarc Wolf's solo show Another American: Asking and Telling at the DR2 Theatre (103 E.15 th Street, NYC). Performances begin today, Monday July 12, and run through August 30, 2010.
A portion of the proceeds will support various charitable organizations including The Elton JohnAIDS Foundation (July 12), GHMC (July 19 th ) and Service members Legal DefenseNetworks (August 16). With original direction by Joe Mantello, Another American: Asking and Telling takes the audience on a national tour of sexual politics, the American military, sanctioned discrimination, andits human fallout.
Distilled from over one hundred and fifty interviews with straight, gay and lesbian military personnel (from World War II veterans to anonymous service members serving today), inaddition to civil rights lawyers, federal judges, professors and politicians, Wolf portrays a communityof characters struggling with the government's ban on gays and lesbians in the armed forces. Tickets for Another American: Asking and Telling are $50 and can be purchased at www.telecharge.com, by calling 212-239-6200 or at the box office of the Daryl Roth Theatre (101 E 15 th Street, NYC).
For group sales call 646-747-7400.
For more information on Another American: Asking and Telling and to follow the cast and creative team, join the Facebook group at www.facebook.com/anotheramerican.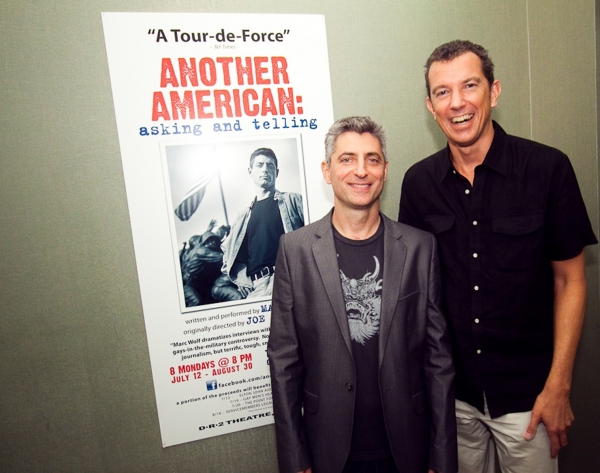 Marc Wolf and Alexander Fraser (Producer, Daryl Roth Productions)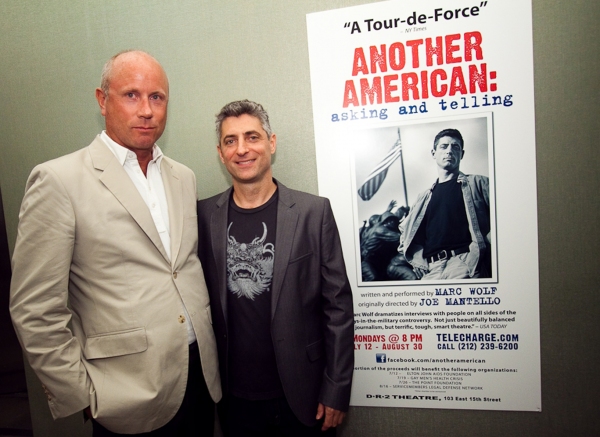 Scott P. Campbell (Executive Director of the Elton John AIDS Foundation and Marc Wolf)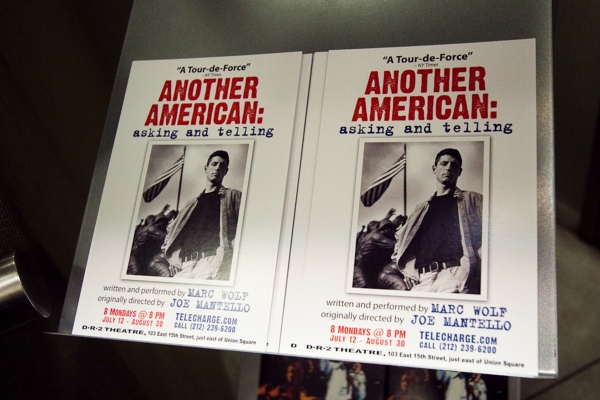 ANOTHER AMERICAN: ASKING AND TELLING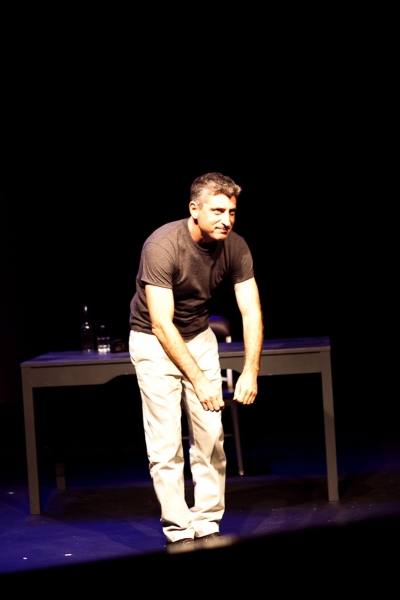 Marc Wolf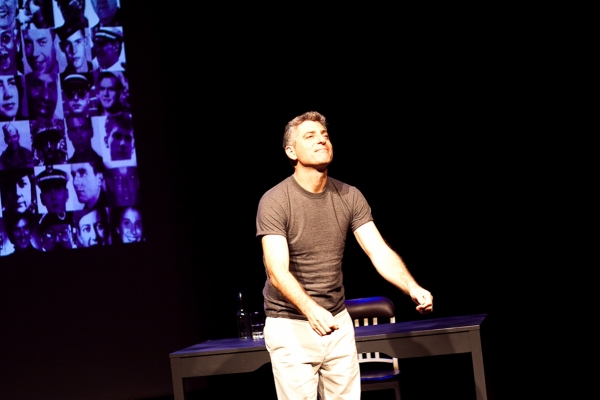 Marc Wolf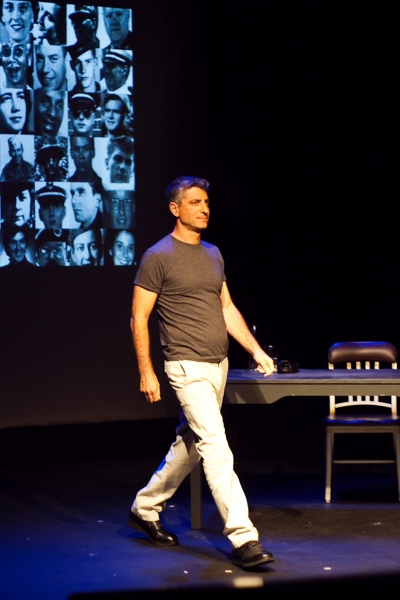 Marc Wolf