Photo Coverage: 'Wanda's World' Opening Night
The new musical Wanda's World, which began performances on January 16 at the 45th Street Theatre, officially opened Wednesday, January 23, with performances slated to run through February 10, 2008. The Opening Night Party was held at B Smiths (46th St and 8th Ave).

Wanda's World presented by Amas Musical Theatre in association with Terry Schnuck, has a book by Eric H. Weinberger, music and lyrics by Beth Falcone , story by Eric H. Weinberger and Beth Falcone, musical direction by Doug Oberhamer, and directed by two-time Tony Award nominee Lynne Taylor-Corbett.
"Wanda's World is a new family musical, especially designed for "tweens," that generation of emerging, almost adolescents. Wanda Butternut is the popular host of the hit TV talk show, Wanda's World, where kids call in to get advice solving their problems. She is beautiful, confident and always knows what to say...in her fantasy. In real life, Wanda has a unique problem of her own and is dreading her first day of school in a new town," according to press notes.

The cast features Sandie Rosa as Wanda, Anna Bowen, Jennifer Bowles, Michael Dexter, James Royce Edwards, Leo Ash Evens, Devin Ilaw, Heather Jane Rolff, Christine Scharf, Chris Vettel and Valerie Wrights. Creative team includes Beowulf Boritt (set design), Bret Jarvis (sound design), and Carol Hanzel (casting).
Show times are Wed-Sat at 7:30 PM with matinees Saturday at 2PM and Sunday at 3PM. Tickets are $40 (adults) and $25 (children and seniors) and can be purchased at Theatermania.com or (212) 352-310. Wanda's World has a running time of 75 min. The 45th Street Theatre is located at 354 West 45th Street.For more info please visit www.amasmusical.org or www.wanadasworldtv.com
Photos by Linda Lenzi

Welcome to the opening party of Wanda's World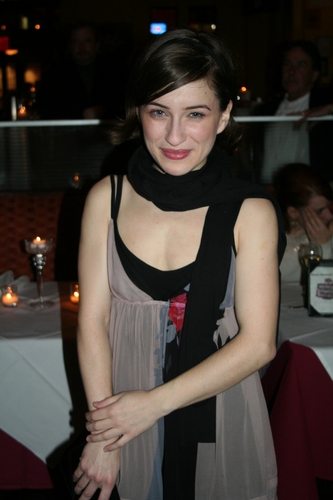 Sandie Rosa (Wanda)

Jennifer Bowles (Jenny Hightower)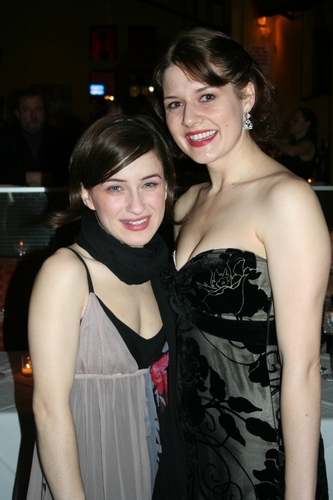 Sandie Rosa and Jennifer Bowles

Sandie Rosa and James Royce Edwards (Ty Belvedere)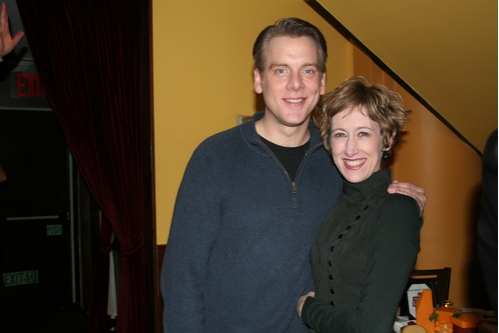 Chris Vettel (Mr. Lemmings) and Valerie Wright (Mrs. Dingleberry)

Christine Scharf (Corey)

Michael Dexter (Ethan), Heather Jane Rolff (Alison Carmichael) and Anna Bowen (Meghan)

Michael Dexter, Leo Ash Evens (P.J. Dunbar) and Devin Ilaw (Jake)

Shaun Taylor-Corbett and Briana Carlson Goodman

Eric H. Weinberger (Book), Lynne Taylor-Corbett (Director/Choreographer) and Beth Falcone (Music & Lyrics)

Eric H. Weinberger, Dean Armstrong and Beth Falcone

Brett Davis, Ryan Alfred, Eric H. Weinberger, Dr. Berta Bacic, Dean Armstrong,Sandie Rosa, Beth Falcone and Christine Scharf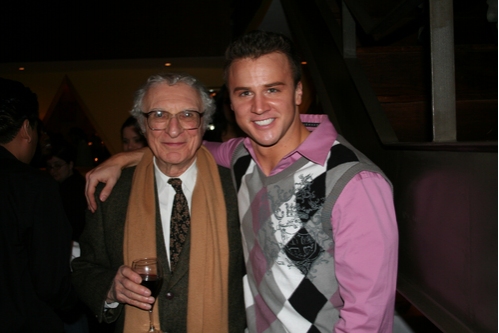 Sheldon Harnick and James Royce Edwards

Margery Harnick, Sheldon Harnick and James Royce Edwards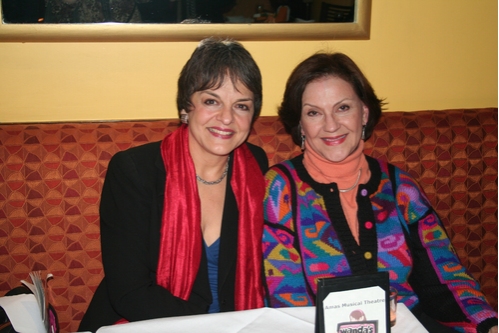 Priscilla Lopez and Kelly Bishop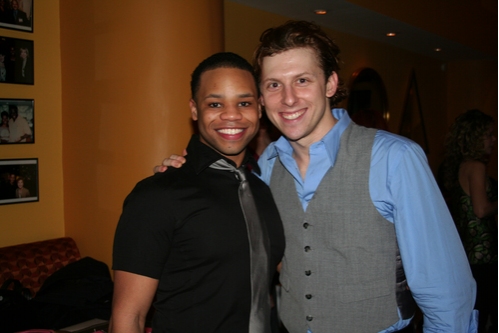 Michael Dexter and Leo Ash Evens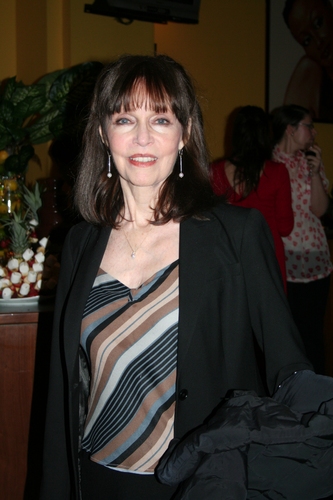 Barbara Feldon

Sandie Rosa, Eric H. Weinberger, Beth Falcone, James Royce Edwards and Christine Scharf

Christine Scharf and Heather Jane Rolff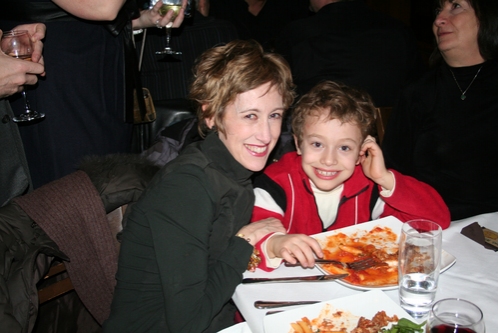 Valerie Wright with her son Luca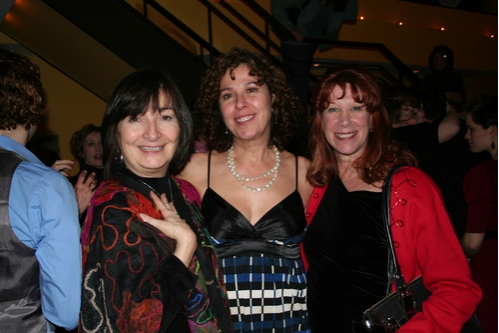 Lynne Taylor-Corbett, Donna Trinkoff (Producer/Artistic Director) and Carol Nanzel (Casting Director)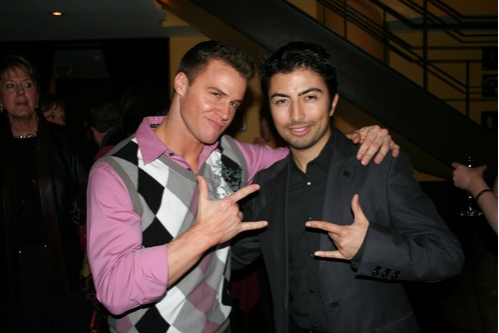 James Royce Edwards and Shaun Taylor-Corbett

James Royce Edwards and Shaun Taylor-Corbett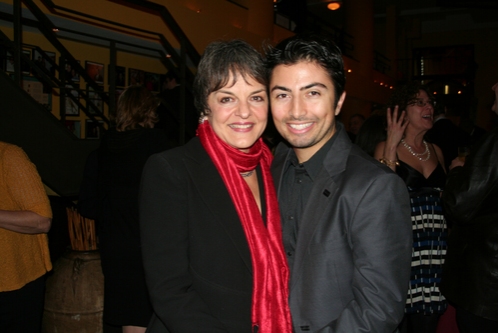 Priscilla Lopez and Shaun Taylor-Corbett

Lynne Taylor Corbett and Shaun Taylor-Corbett

Priscilla Lopez and James Royce Edwards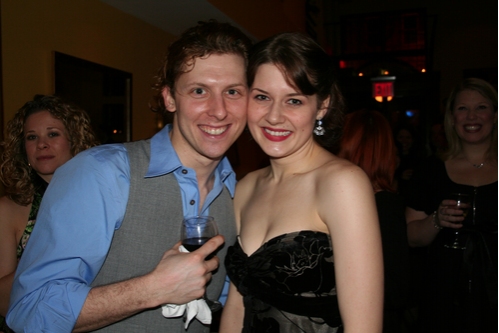 Leo Ash Evens and Jennifer Bowles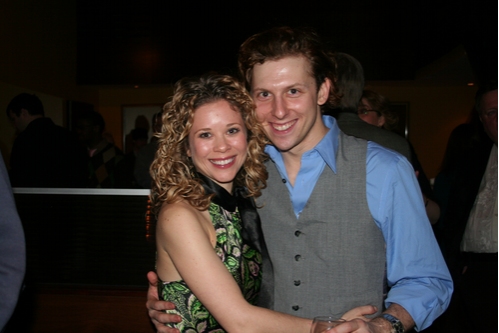 Mindy Dougherty and Leo Ash Evens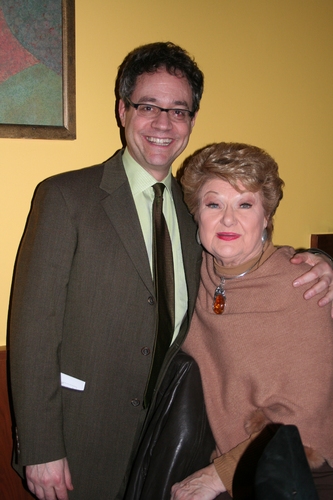 Mark Sendroff and Marilyn Maye

Penny Fuller and Terry Schnuck (Associate Producer)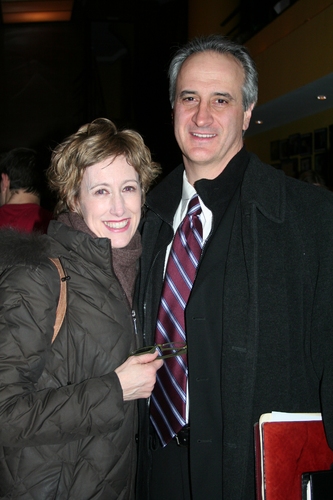 Valerie Wright and Mark Lotito

Cast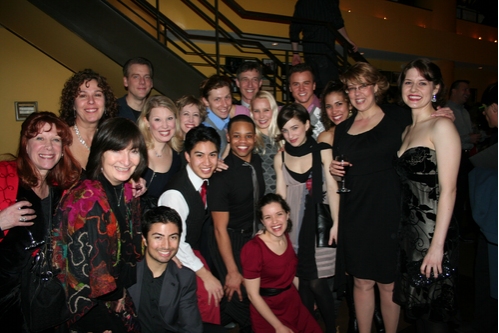 Cast & Creative Team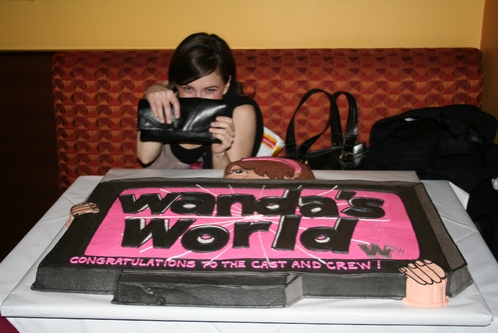 Sandie Rosa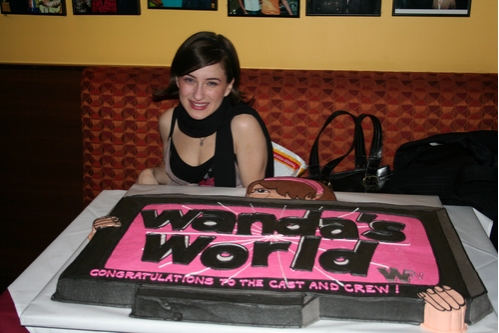 Sandie Rosa
Related Articles