Photo Coverage: The York Theatre Musicals in Mufti Series Presents-SUBWAYS ARE FOR SLEEPING
Are subways really for sleeping? The York Theatre Company presents the 1961 Broadway musical Subways Are for Sleeping with music byJule Styne and book and lyrics by Betty Comden and Adolph Green, suggested by the book by Edmund G. Love, the final show in the Winter 2018 Musicals in Mufti Series celebrating the work of the legendary composer Jule Styne. Directed by Stuart Ross, and with music direction by David Hancock Turner, the cast features Karl Josef Co, David Engel, Beth Glover, David Josefsberg, Alyse Alan Louis, Kathryn McCreary, Gerry McIntyre, Gina Milo, Eric William Morris, and Kilty Reidy.
Originally produced by David Merrick, Subways Are for Sleeping tells the tale of Angie, a reporter sent to get the scoop on a segment of NYC society-a group of well-dressed homeless people sleeping in the New York subway system-that lives by their own rules. Going undercover, Angie learns how the carefree other half lives and begins to see there might be another way to experience the world. Subways Are for Sleeping is perhaps best known for an infamous publicity stunt in which Merrick invited New Yorkers with the same names as some of the prominent theatre critics at the time, using their favorable reviews in a print ad.
The York Theatre Company's acclaimed Musicals in Mufti series of musical theatre gems, performed in a simply-staged, book-in-hand concert format, is celebrating its twenty-fourth historic year of worthy shows from the past that deserve a second look. Mufti means "in street clothes, without the trappings of a full production."
The limited engagement of Subways Are for Sleeping plays 11 performances only, February 24 - March 4, 2018 at The York Theatre Company at Saint Peter's (619 Lexington Avenue, entrance on East 54th Street, just east of Lexington Avenue). Opening Night is Sunday evening, February 25, 2018 at 7:00 p.m.
Tickets be purchased online at www.yorktheatre.org, by calling (212) 935-5820, or in person at the box office at The York Theatre Company at Saint Peter's (Entrance on East 54th Street, just east of Lexington Avenue), Monday through Friday (12:00 p.m. - 6:00 p.m.).
Photo Credit: Genevieve Rafter Keddy

Musicals in Mufti Presents-Subways Are For Sleeping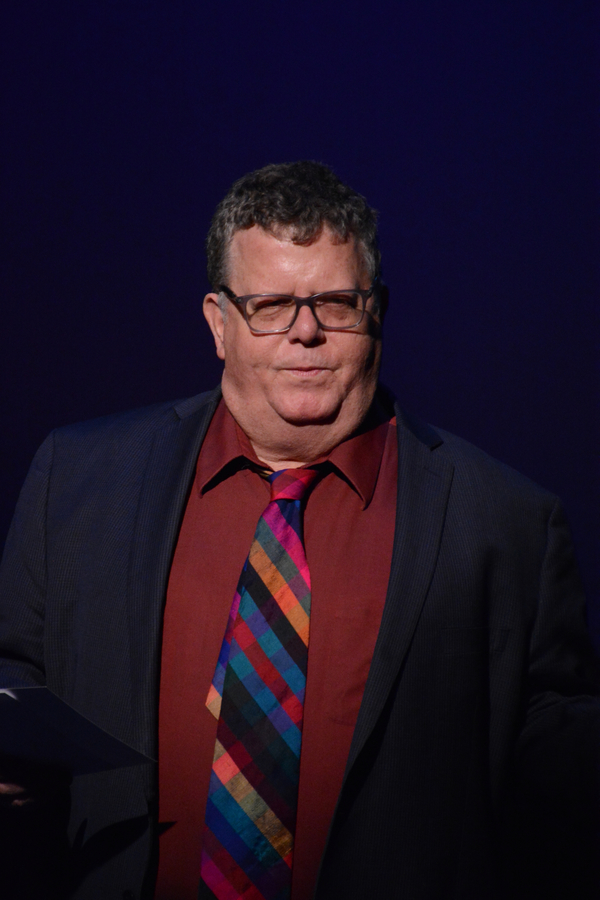 James Morgan (Producing Artistic Director)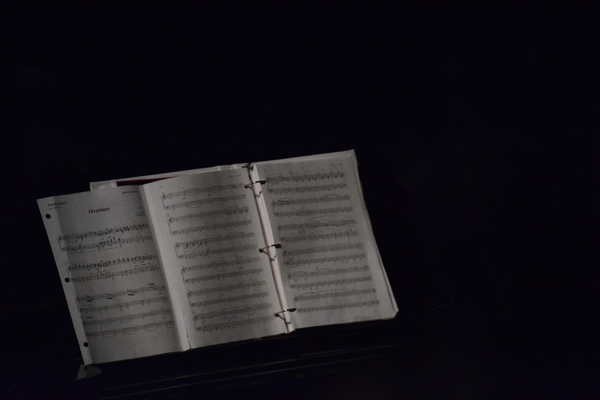 Subways Are For Sleeping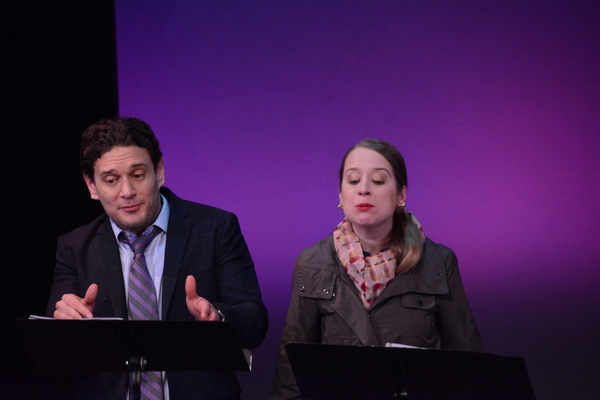 Eric William Morris and Alyse Alan Louis

Karl Josef Co, Kilty Reidy, Gerry McIntyre, Kathryn McCreary, David Engel, Eric William Morris, Alyse Alan Louis, David Josefsberg, Gina Milo and Beth Glover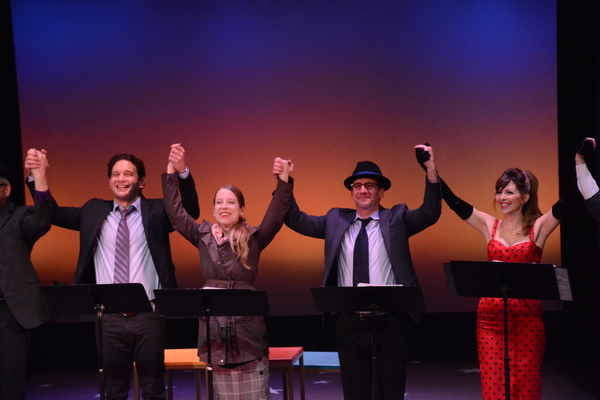 Eric William Morris, Alyse Alan Louis, David Josefsberg and Gina Milo

Kathryn McCreary, David Engel, Eric William Morris, Alyse Alan Louis and David Josefsberg

David Josefsberg, Gina Milo and Beth Glover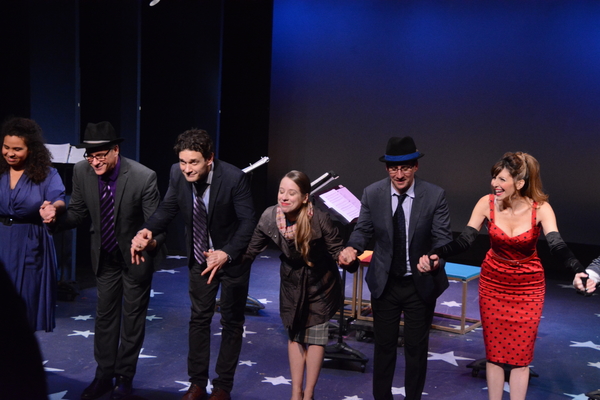 Kathryn McCreary, David Engel, Eric William Morris, Alyse Alan Louis, David Josefsberg and Gina Milo

David Josefsberg and Gina Milo

George Farmer (Bass) and David Hancock Turner (Musical Director)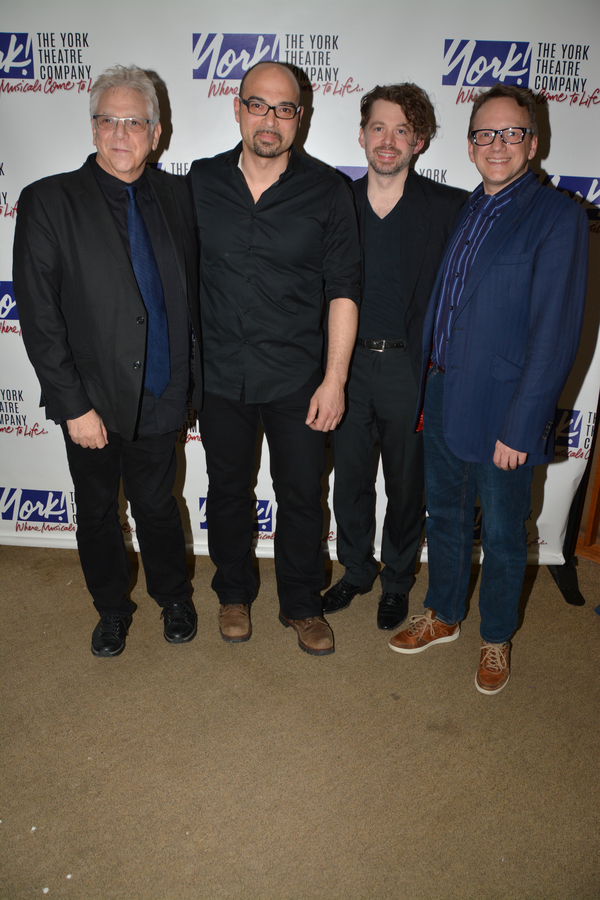 Stuart Ross (Director), George Farmer, David Hancock Turner and Jason Buell (Music Consultant)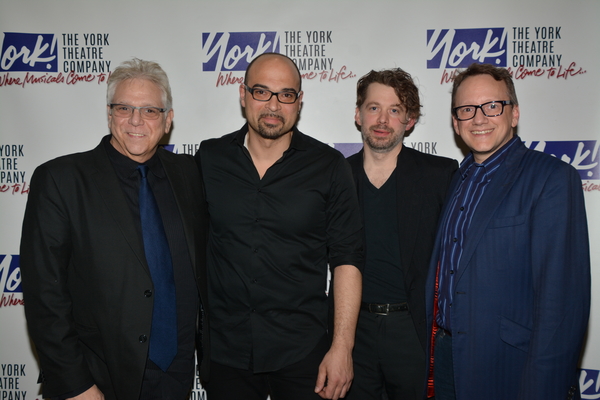 Stuart Ross, George Farmer, David Hancock Turner and Jason Buell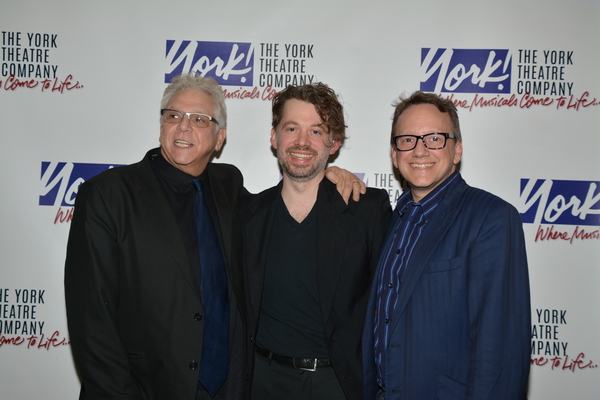 Stuart Ross, David Hancock Turner and Jason Buell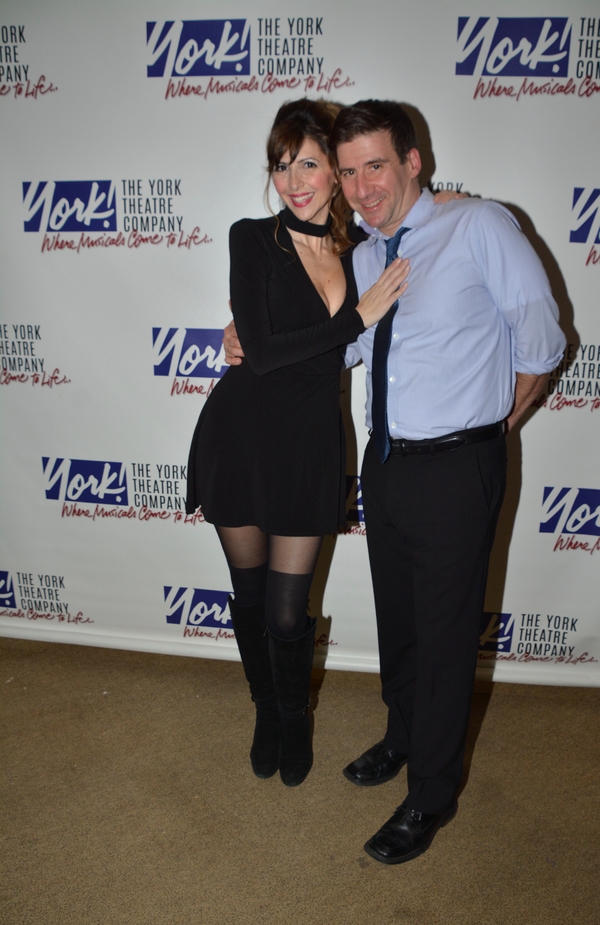 Gina Milo and David Josefsberg

Gina Milo and David Josefsberg

Gina Milo, Phyllis Newman and Margaret Styne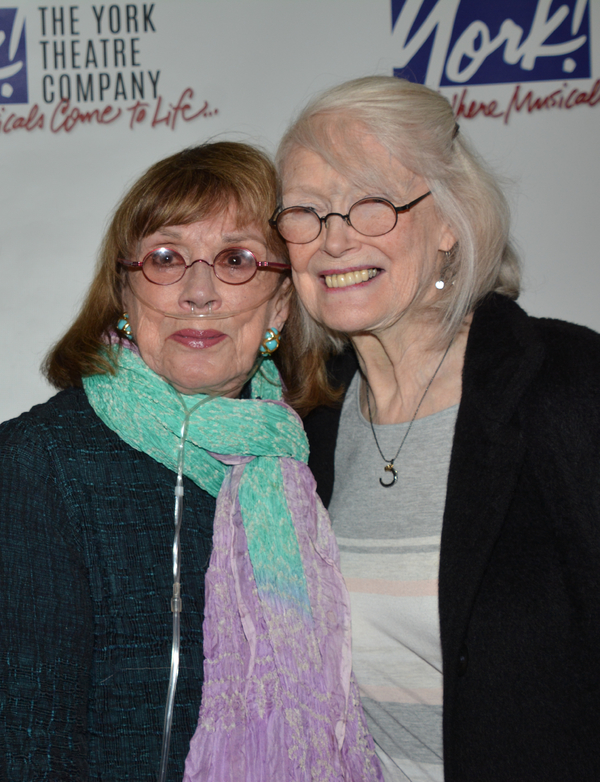 Phyllis Newman and Margaret Styne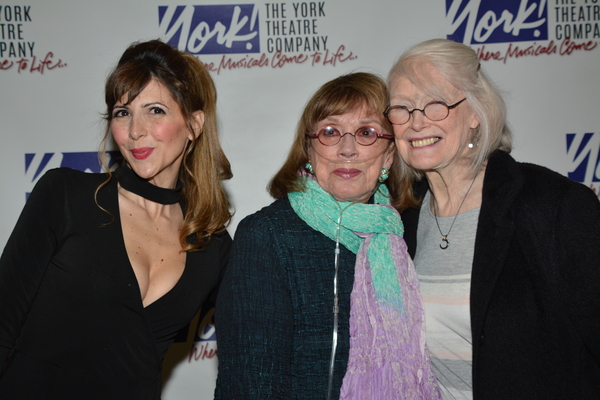 Gina Milo, Phyllis Newman and Margaret Styne

Stuart Ross and Phyllis Newman

Eric William Morris and Stuart Ross

Eric William Morris

Eric William Morris

Eric William Morris and Alyse Alan Louis

Eric William Morris and Alyse Alan Louis

Eric William Morris, Alyse Alan Louis, Gina Milo and David Josefsberg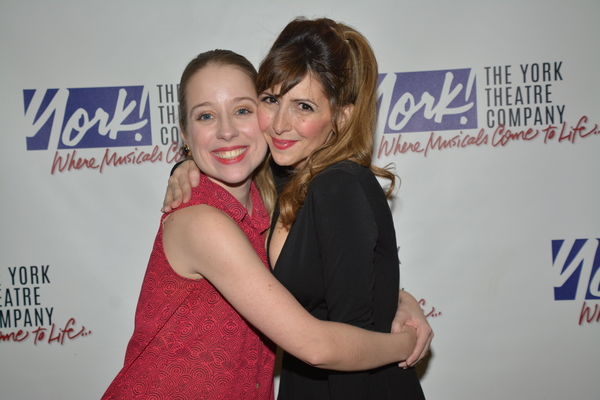 Alyse Alan Louis and Gina Milo

Eric William Morris and David Josefsberg

David Josefsberg, Eric William Morris and Kilty Reidy

David Engel, David Josefsberg, Gerry McIntyre, Eric William Morris and Kilty Reidy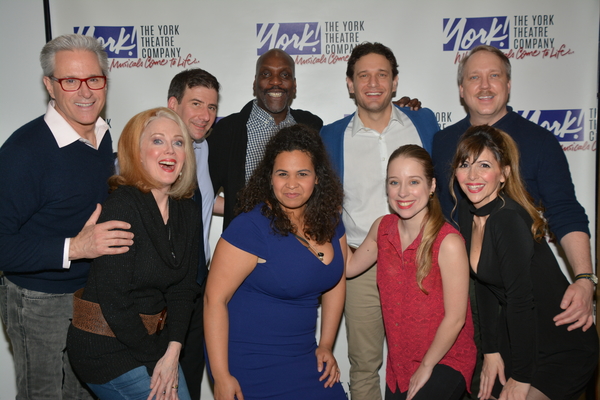 David Engel, Beth Glover, David Josefsberg, Gerry McIntyre, Kathryn McCreary, Eric William Morris, Alyse Alan Louis, Gina Milo and Kilty Reidy

James Morgan, David Engel, Beth Glover, David Josefsberg, Gerry McIntyre, Kathryn McCreary, Eric William Morris, Stuart Ross, Alyse Alan Louis, Gina Milo Jason Buell, Kilty Reidy and David Hancock Turner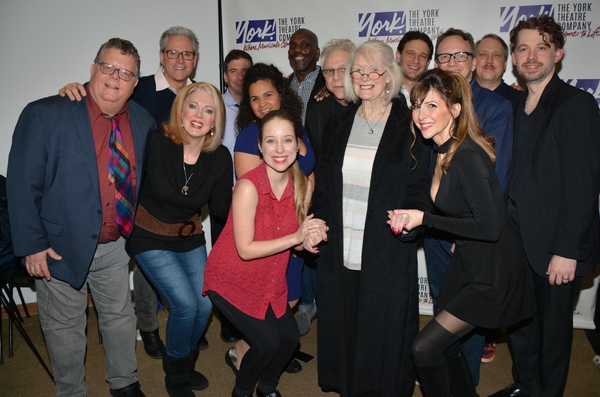 Margaret Styne joins- James Morgan, David Engel, Beth Glover, David Josefsberg, Gerry McIntyre, Kathryn McCreary, Eric William Morris, Stuart Ross, Alyse Alan Louis, Gina Milo Jason Buell, Kilty Reidy and David Hancock Turner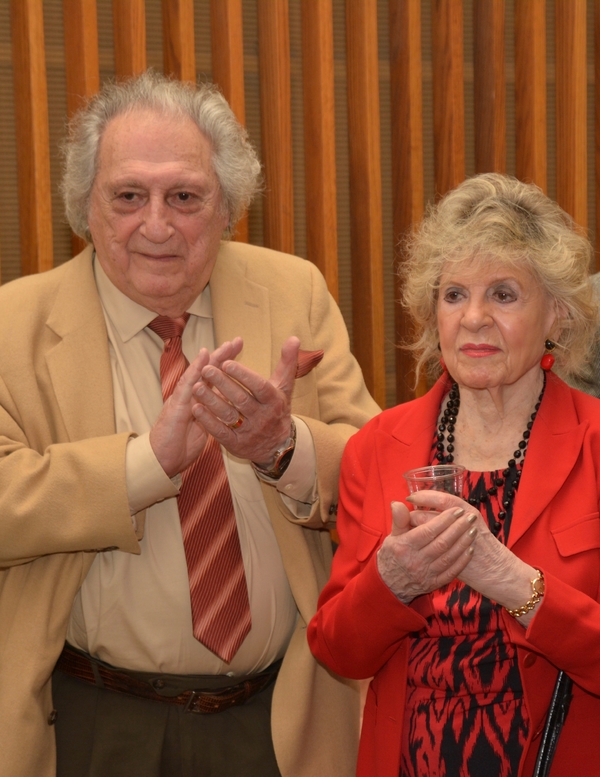 William Wolfe and Lillian Wolfe