Photo Coverage: The York Theatre Celebrates NEO 7 and New Songwriters
The York Theatre Company present NEO7, a benefit concert celebrating New, Emerging, Outstanding musical theatre writers, last night Monday, May 16 at its home at the Theatre at Saint Peter's. "NEO" (an acronym for "New, Emerging, Outstanding") celebrates songwriters primed to pen the next generation of musicals. Since the first NEO concert 6 years ago -- recorded by England's JAY Records-- musical theatre fans and York supporters eagerly anticipate each incarnation. NEO7 included songs by the following new musical theatre writers: Will Aronson & Bill Nelson; Andre Catrini; Adam David Cohen & Patrick Gallagher; Jonathan Matthew Gilbert & John Andrew Tarbet; Tom Gualtieri & David Sisco; Richard Isen; Steven Jamail; Mark McDaniels & Donald Garverick; Mary Liz McNamara; Michael Mitnick; Jonathan Monro; Benjamin Velez; and Derrick Wang. BroadwayWorld was on hand and brings you photo coverage below.
Sirius XM host Julie James ("Broadway Names with Julie James," "Sirius XM Live on Broadway") and Tony winner Michael Rupert (Sweet Charity, Legally Blonde, Elegies: A Song Cycle) hosted the annual concert event.
Performers included Kate Anderson, Tony nominee Christine Andreas (La Cage Aux Folles, The Scarlet Pimpernel), Mick Bonde, Steven Brinberg (Simply Barbara), Jennifer Cody ("The Princess and the Frog," Shrek, Urinetown), Autumn Hurlbert (Tomorrow Morning, Legally Blonde), Danny McNie, Lauren Molina (Rock of Ages, Sweeney Todd), Jonathan Monro, Jill Paice (Curtains, The Woman in White), A.J. Shively (La Cage Aux Folles, Things to Ruin), Emily Shoolin (Enter Laughing, The Musical), Tanner Tompkins (York Mufti: I Remember Mama) and Teal Wicks (Wicked). More performers will be announced shortly. The evening was directed by Jennifer Paulson Lee (Enter Laughing, The Musical) with music direction by Matt Castle (Company; Enter Laughing, The Musical).
For more information, visit www.yorktheatre.org.
Photo Credit: Genevieve Rafter Keddy


The Cast and Songwriters of NEO7

Director Jennifer Paulson Lee joins the cast and songwriters

Bill Tompkins, Megan Tompkins with their daughter Tanner Tompkins

Kara DeYoe and A.J. Shively sign posters before show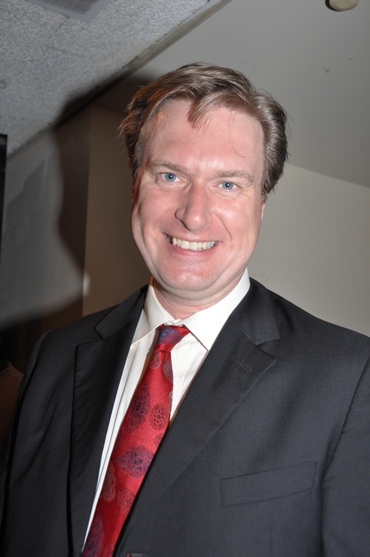 Matt Castle (Musical Director)

Christine Andreas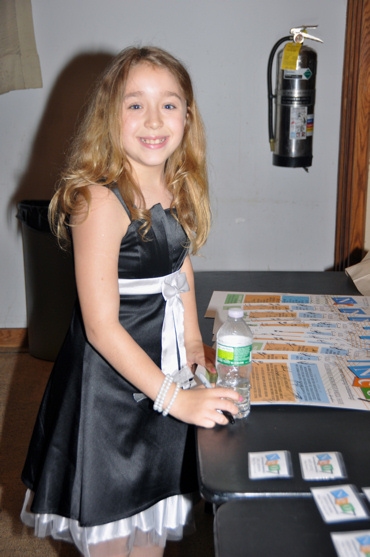 Tanner Tompkins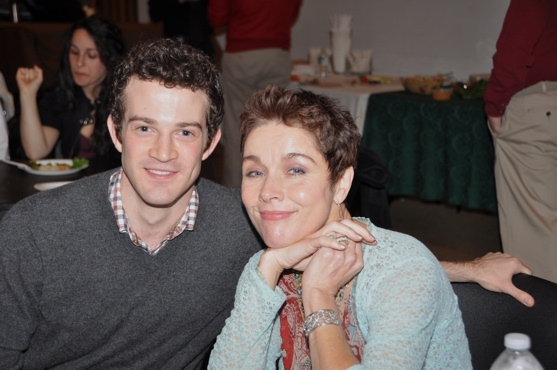 A.J. Shively and Christine Andreas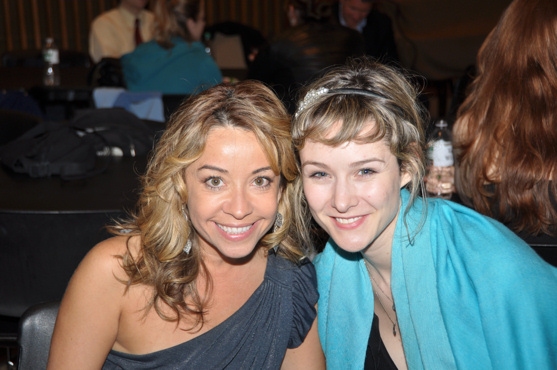 Jen Cody and Jill Paice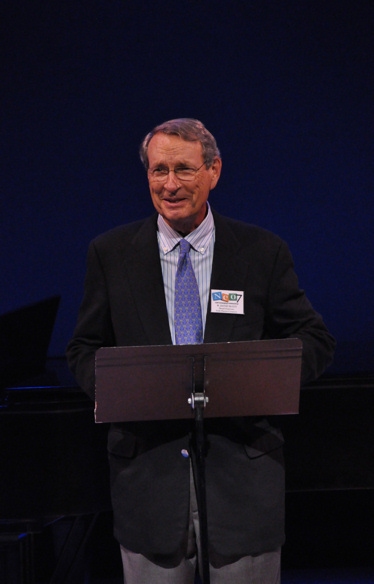 W. David McCoy (Chairman of the Board of The York Theatre Company)

James Morgan (Producing, Artistic Director of The York Theatre Company)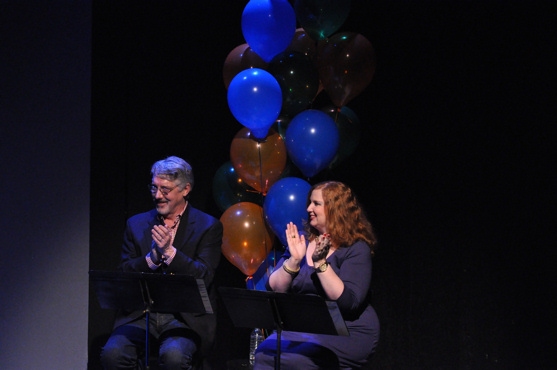 Michael Rupert and Julie James hosts of tonight's show

Shira Elias

Mick Bonde and Shira Elias

Julie Galorenzo, Mick Bonde, Shira Elias and Kara DeYoe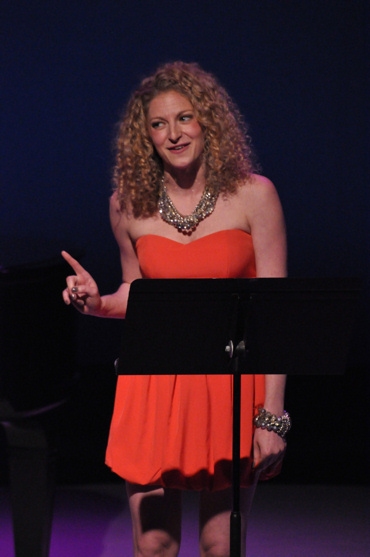 Lauren Molina

Lauren Molina

A.J. Shively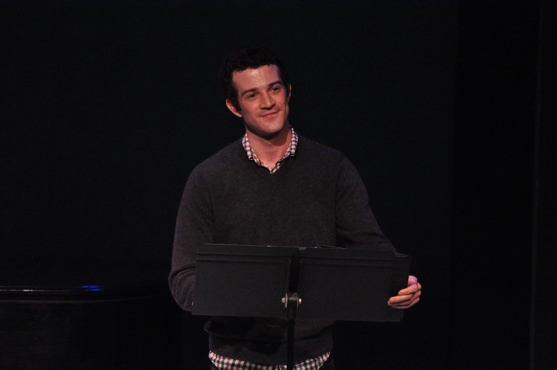 A.J. Shively

Jill Paice

Jill Paice

Jen Cody

Jen Cody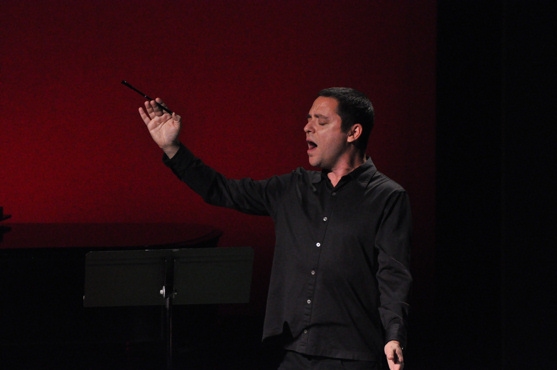 Steven Brinberg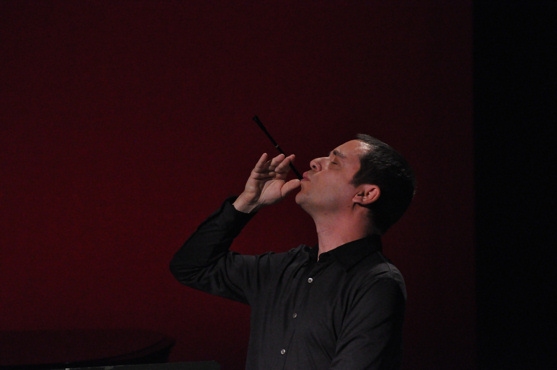 Steven Brinberg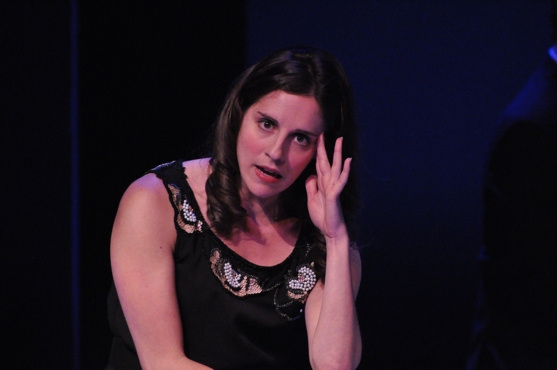 Emily Shoolin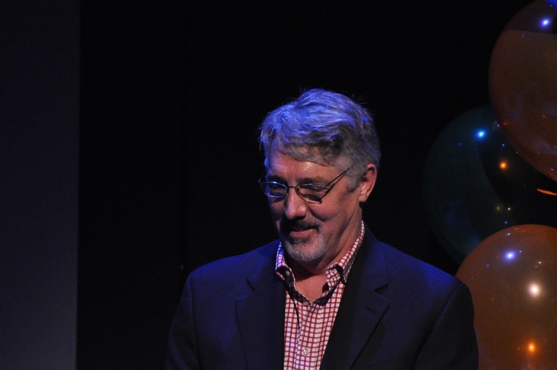 Michael Rupert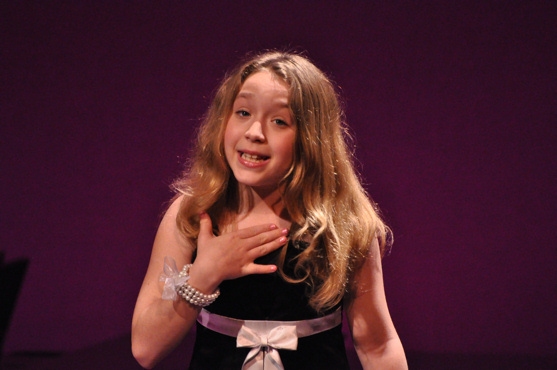 Tanner Tompkins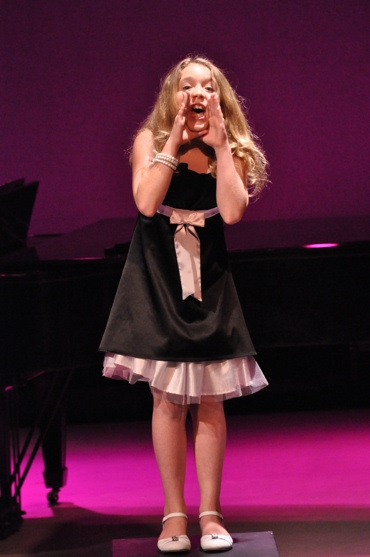 Tanner Tompkins

Tanner Tompkins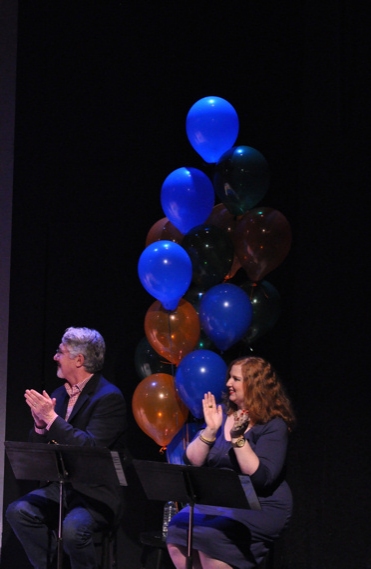 Michael Rupert and Julie James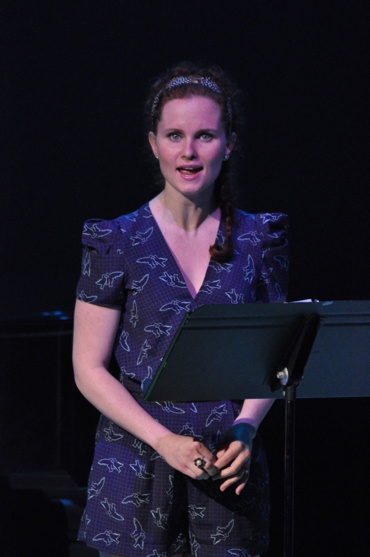 Autumn Hurlbert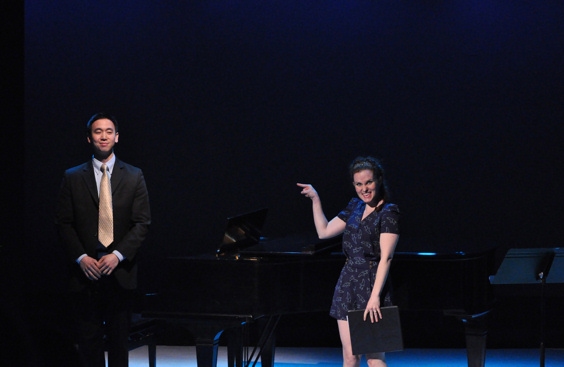 Derrick Wang and Autumn Hurlbert

Christine Andreas

Christine Andreas

Jonanthan Monro and Kate Anderson

Teal Wicks

Teal Wicks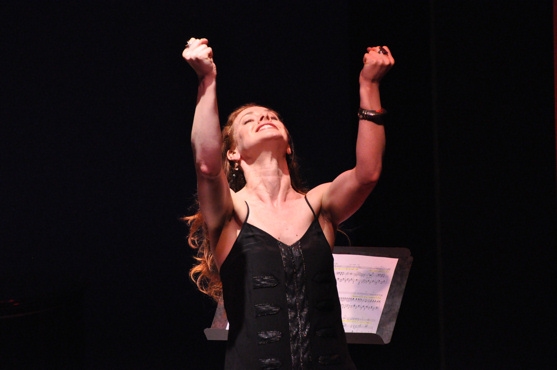 Teal Wicks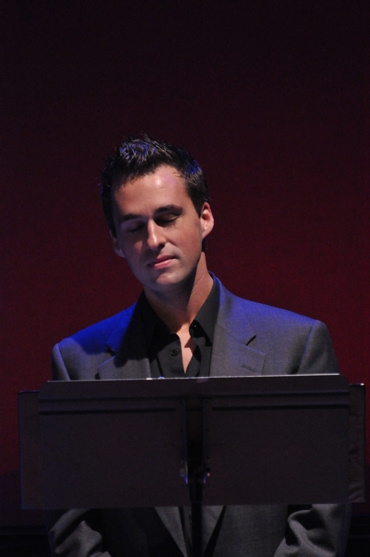 Danny McNie

Danny McNie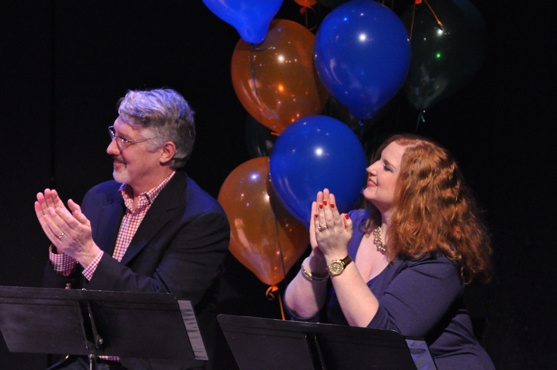 Michael Rupert and Julie James bring on all the songwriters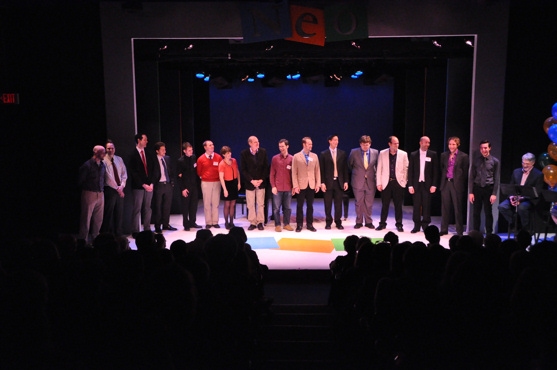 The NEO7 Songwriters

Russ Kaplan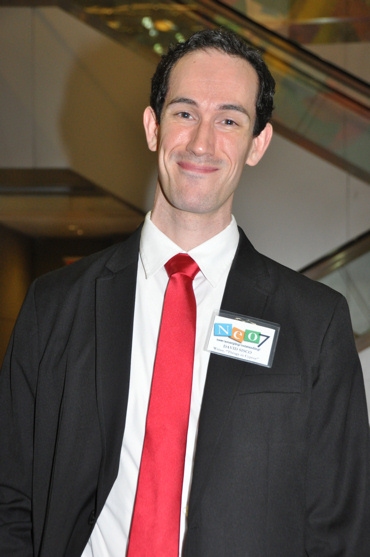 David Sisco

Will Aronson, Bill Nelson and Derrick Wang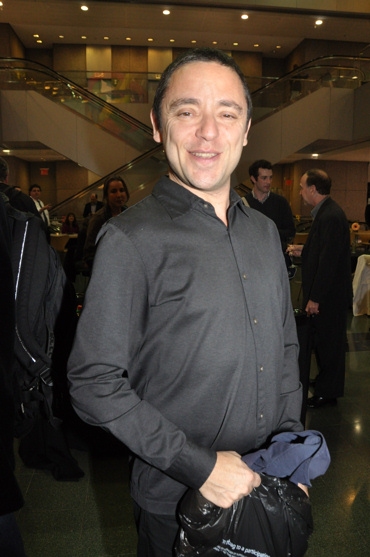 Steven Brinberg

Charles Strouse and Jamie deRoy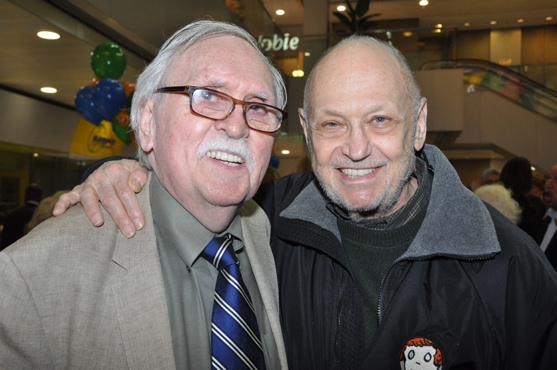 Thomas Meehan and Charles Strouse

David Sisco and Lauren Molina

Bill Tompkins, Tanner Tompkins and James Morgan

James Morgan starting the raffles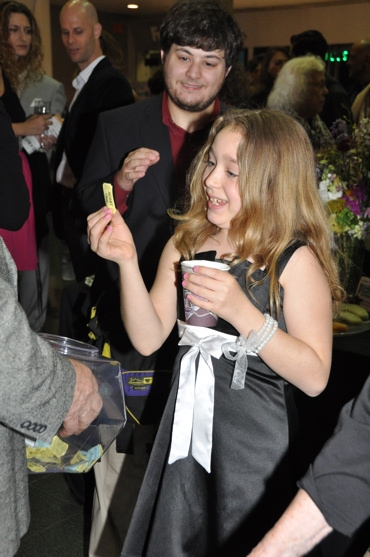 Tanner Tompkins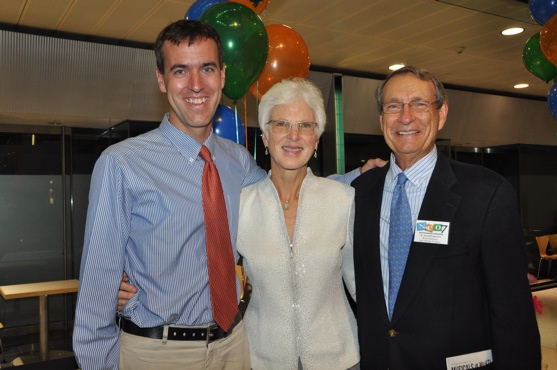 W. David McCoy with his wife Millie and his son Dan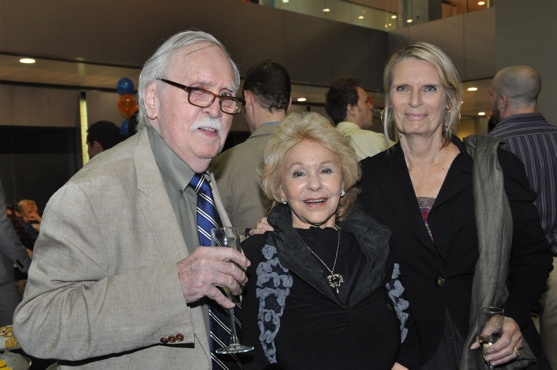 Thomas Meehan, Elisa Stein and Carolyn Meehan