Photo Coverage: 'Frankenstein' Opening Night Party
The new off-Broadway musical, Frankenstein, adapted from Mary Shelly's novel, officially opened on Thursday, November 1 at 37 Arts Theatre. The Opening Night After Party was held at Studio 450.
"Frankenstein tells the epic story of the rebel doctor who challenges the laws of nature and morality when he breathes life into his inanimate creature. Faced with intolerance and adversity, the doctor's creation also learns to rebel against world around him, ultimately destroying the very man who gave him life," state press notes.
Frankenstein features music by Mark Baron, book and lyrics by Jeffrey Jackson, original story adaptation by Gary P. Cohen and direction by Bill Fennelly. The cast stars Hunter Foster as Victor Frankenstein, Christiane Noll as Elizabeth and Steve Blanchard as The Creature. The company will also feature Jim Stanek as Henry and Mandy Bruno as Justine. The ensemble includes Becky Barta, Nick Cartell, Casey Erin Clark, Struan Erlenborn, Eric Michael Gillette, Leslie Henstock, Patrick Mellen and Aaron Serotsky.
Performances are Monday at 8PM, Wednesday at 3PM & 8PM, Thursday at 8PM, Friday at 8PM, Saturday at 2PM & 8PM and Sunday at 3PM. 37 Arts Theatre is located at 450 West 37th Street, New York.
For tickets and information call 212-307-4100, or visit the official show website at FrankensteinTheMusical.com. $20 student rush tickets are available at all performances 20 minutes prior to curtain with valid student ID.
Photos by Linda Lenzi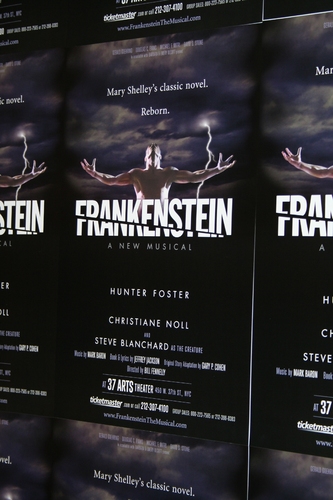 Welcome to the Opening Party of Frankenstein!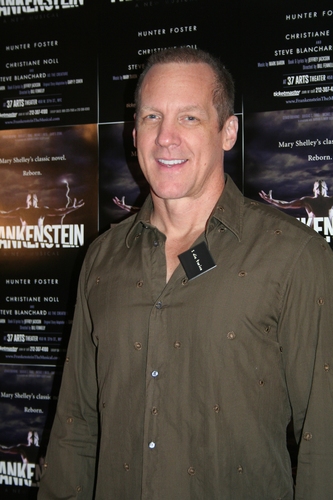 Steve Blanchard (The Creature)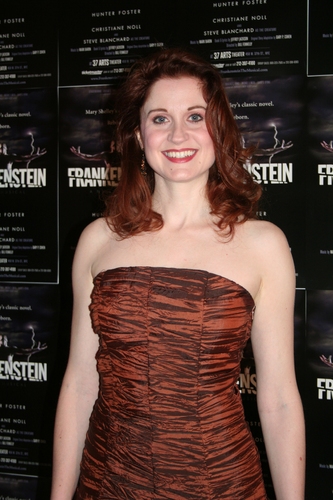 Christiane Noll (Elizabeth)

Jim Stanek (Henry)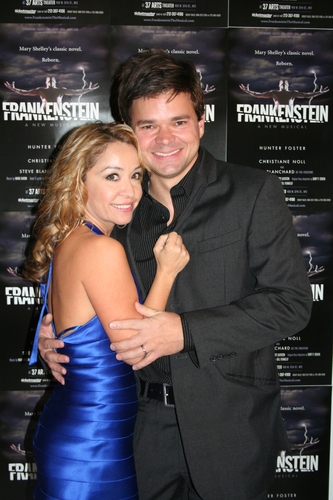 Jennifer Cody and Hunter Foster (Victor Frankenstein)

Douglas C. Evans (Producer)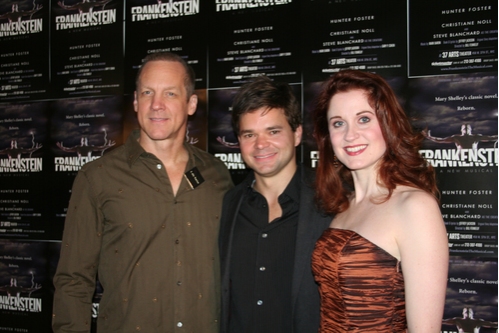 Steve Blanchard, Hunter Foster and Christiane Noll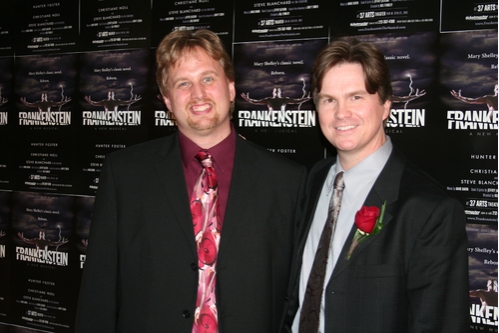 Mark Baron (Music) and Jeffrey Jackson (Book & Lyrics)

Jim Stanek, Christiane Noll and Robert Cuccioli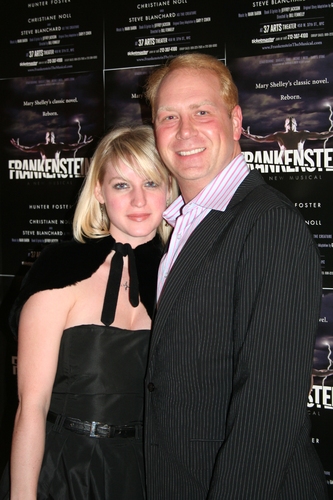 Sofia Swannell and Stephen Purdy (Music Director)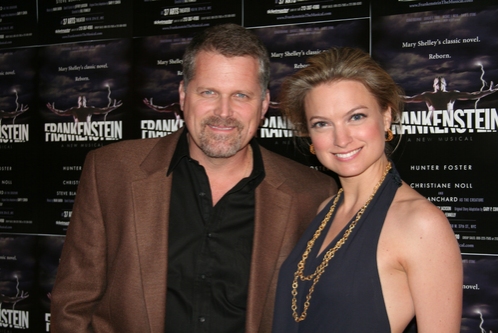 Robert Newman and Nicole Forester

Jeffrey Jackson and Kathleen Jackson

Kevin McCollum, Mark Sendroff and Jeffrey Seller

Doug Evans and Kevin McCollum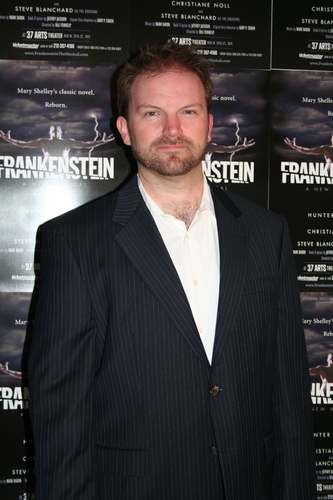 Patrick Mellen (Various Characters)

Christiane Noll and Robert Cuccioli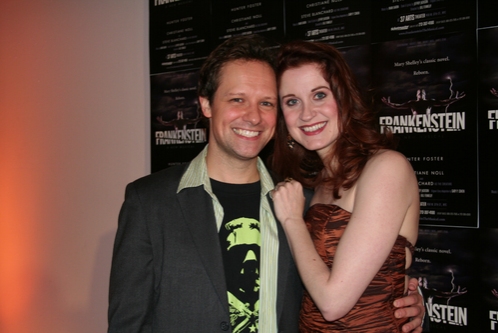 Jim Stanek and Christiane Noll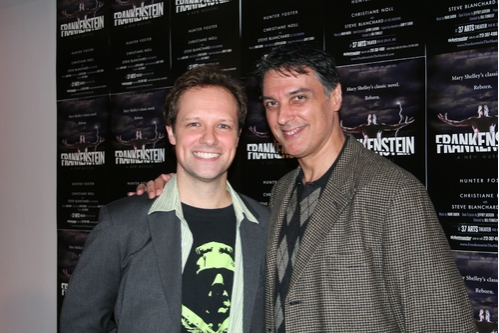 Jim Stanek and Robert Cuccioli

Producers: Emery Olcott, Gerald Goehring, Michael F Mitri, Barbara Olcott, Douglas C. Evans and David S. Stone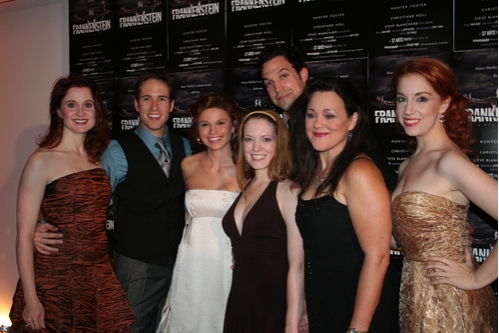 Christiane Noll
, Nick Cartell (Various Characters),
Mandy Bruno
(Justine), Leslie Henstock (Various Characters), Aaron Serotsky (Walton/Blind Man), Becky Barta (Caroline) and
Casey Erin Clark
(Agatha)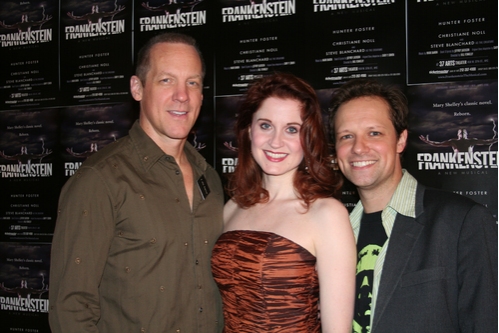 Steve Blanchard, Christiane Noll and Jim Stanek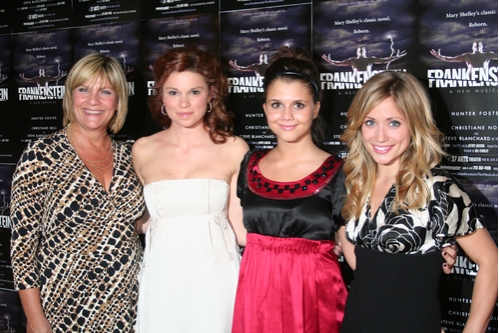 Kim Zimmer, Mandy Bruno, Alexandra Chando and Marcy Rylan

Jim Stanek, Mandy Bruno, Struan Erlenborn (William), Steve Blanchard, Christiane Noll and Hunter Foster

Jim Stanek, Mandy Bruno, Struan Erlenborn, Steve Blanchard, Christiane Noll and Hunter Foster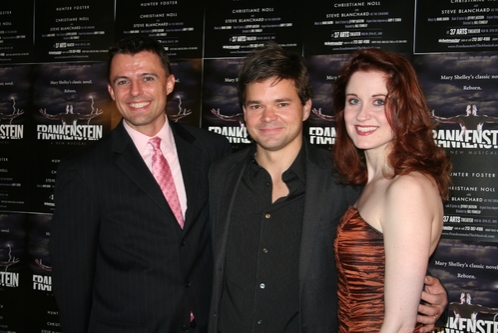 Bill Fennelley (Director), Hunter Foster and Christiane Noll

Nick Cartell and Christie Bettes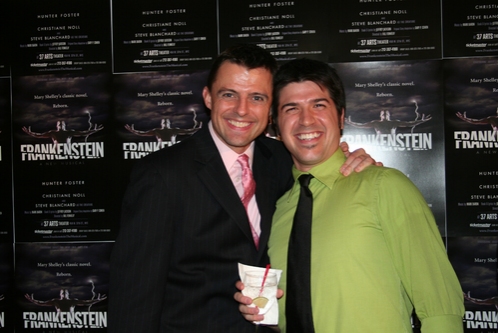 Bill Fennelley and Richard Hinds (Assistant Director)

Bill Fennelley and Jason Rosencranz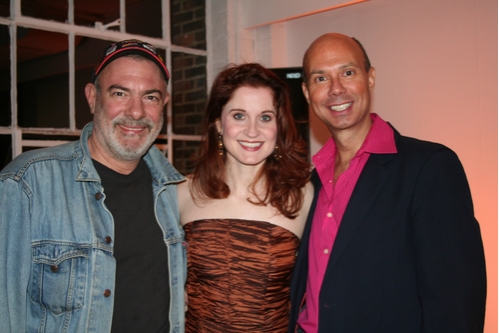 Bradshaw Smith, Christiane Noll and Richie Ridge ("Broadway Beat")


Bill Fennelley, Barbara Olcott, Kelly Devine (Choreographer) and Douglas C. Evans

Bill Fennelley, Emily Pepper (Costume Designer) Kelly Devine, Douglas C. Evans and Kevin Judge (Scenic Designer)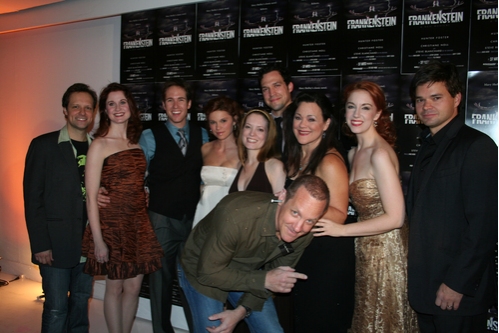 Frankenstein Cast Members

Related Articles