ORPHANS' HOME CYCLE Part 3 Now Opens at Signature, 1/26
Due to conflicts with the Broadway opening night schedule, Signature Theatre Company is announcing new opening night dates for Parts 2 and 3 of Horton Foote's THE ORPHANS' HOME CYCLE.
THE ORPHANS' HOME CYCLE, PART 2: THE STORY OF A MARRIAGE will begin performances on Thursday, December 3 and will open on Thursday, December 17. The production was previously scheduled to open on Sunday, December 13.
THE ORPHANS' HOME CYCLE, PART 3: THE STORY OF A FAMILY will begin performances on Thursday, January 7 and will open on Tuesday, January 26. The production was previously scheduled to open on Sunday, January 24.
The world premiere production of THE ORPHANS' HOME CYCLE is being co produced by Signature Theatre Company (James Houghton, Founding Artistic Director; Erika Mallin, Executive Director) and Hartford Stage (Michael Wilson, Artistic Director; Michael Stotts, Managing Director). Wilson directs a 22-member company in the historic, sweeping work.
THE ORPHANS' HOME CYCLE plays through March 28, 2010 at Signature Theatre Company.
Set in Foote's fictitious town of Harrison, Texas and based partly on the childhood of Foote's father and the courtship and marriage of his parents, THE ORPHANS' HOME CYCLE is a wide-ranging, intricate work that spans the lives of three families over three decades. All actors in the production play multiple roles and several track their characters through time in the various plays which comprise the Cycle.
THE ORPHANS' HOME CYCLE begins with a father's death in a small Texas town at the turn of the century, a loss that sends his son, Horace Robedaux, on an odyssey through the darkest corners of the heart as he learns to become a husband, father and patriarch. PART 1: THE STORY OF A CHILDHOOD, which opened on November 19, includes the plays Roots in a Parched Ground, Convicts and Lily Dale.
The ensemble of THE ORPHANS' HOME CYCLE includes Devon Abner, Mike Boland, Pat Bowie, Leon Addison Brown, James Demarse, Hallie Foote, Justin Fuller, Jasmine Amii Harrison, Bill Heck, Henry Hodges, Annalee Jefferies, Virginia Kull, Maggie Lacey, Gilbert Owour, Jenny Dare Paulin, Pamela Payton-Wright, Bryce Pinkham, Stephen Plunkett, Emily Robinson, Lucas Caleb Rooney, Dylan Riley Snyder and Charles Turner.
The design team for THE ORPHANS' HOME CYCLE includes Jeff Cowie and David M. Barber (Set Design), David C. Woolard (Costume Design), Rui Rita (Lighting Design), John Gromada (Original Music and Sound Design), Peter Pucci (Choreography), Ralph Zito (Voice/Dialect Coach), Mark Olsen (Fight Director), Jan Hartley (Projection Design) and Mark Adam Rampmeyer (Wig and Hair Design).
Each part of the three part cycle will be staged individually as well as in repertory and one-day marathons. Audiences may choose to see the individual parts or the entire trilogy.
Foote completed work on THE ORPHANS' HOME CYCLE prior to his death on March 4, 2009 at the age of 92. The cycle features nine plays that were originally written as full-length pieces. Hartford Stage commissioned Foote in 2007 to adapt the plays in this new three-part form.
Part 1: The Story of a Childhood begins at the turn of the 20th century and follows Horace Robedaux in his formative years. Part 1 begins with the plays Roots in a Parched Ground, Convicts and Lily Dale.
Part 2: The Story of a Marriage focuses on the courtship years of Horace Robedaux and his search for a wife. Part 2 consists of the plays The Widow Claire, Courtship and Valentine's Day.
Part 3: The Story of a Family begins with the turmoil of World War I and ends with the characters looking to the future of their family and land. Part 3 is made up of the plays 1918, Cousins and The Death of Papa.
Four of the individual plays, Roots in a Parched Ground, Convicts, Cousins and Valentine's Day, are being staged for the first time as part of the cycle.
Signature Theatre Company devoted its 1994-1995 season to Horton Foote, including the world premieres of The Young Man from Atlanta (for which Foote won the Pulitzer Prize) and Laura Dennis and the New York premieres of Night Seasons and Talking Pictures. Signature also produced the world premiere of his The Last of the Thorntons in its 2000-2001 Season, as well as the award-winning production of The Trip to Bountiful in 2005 during the company's 15th anniversary season.
Signature Theatre Company, founded in 1991 by James Houghton, exists to honor and celebrate the playwright. Signature makes an extended commitment to a playwright's body of work, and during this journey, the writer is engaged in every aspect of the creative process. Signature is the first theatre company to devote an entire season to the work of a single playwright, including re-examinations of past writings as well as New York and world premieres. By championing in-depth explorations of a living playwright's body of work, the Company delivers an intimate and immersive journey into the playwright's singular vision.
Signature has presented entire seasons of the work of Edward Albee, Lee Blessing, Horton Foote, Maria Irene Fornes, John Guare, Bill Irwin, Adrienne Kennedy, Romulus Linney, Charles Mee, Arthur Miller, Sam Shepard, Paula Vogel, August Wilson, Lanford Wilson, and a season celebrating the historic Negro Ensemble Company. Signature remains deeply committed to season-long residencies, and during the company's tenth and fifteenth anniversaries, Signature introduced the Legacy Program. The Legacy Program invites past Playwrights-in-Residence back to Signature through two series: the Signature Series, which presents "signature," or more well-known works; and the Premiere Series, which presents New York and world premieres.
Since 2005, Signature has been committed to presenting world-class theatre at an affordable prIce Through The Signature Ticket Initiative, which will offer subsidized $20 tickets through the Company's twentieth anniversary season in 2011. The twentieth season will feature the work of Tony Kushner. Signature, its productions and its resident writers have been recognized with a Pulitzer Prize, eleven Lucille Lortel Awards, fifteen Obie Awards, five Drama Desk Awards, and twenty two AUDELCO Awards, among many other distinctions. The National Theatre Conference recognized the company as the 2003 Outstanding National Theatre of the Year. For more information on Signature please visit us on-line at signaturetheatre.org.
Through The Signature Ticket Initiative, which seeks to make great theatre accessible to the broadest possible audience, all regularly-priced single tickets ($65) during the initial announced run are underwritten and will be available for $20 for the individual performances of all three parts. The Signature Ticket Initiative continues through Signature's 20th Anniversary Season (2010-2011).
The Signature Ticket Initiative is made possible by the lead sponsorship of Time Warner Inc. Generous support for The Signature Ticket Initiative is provided by Margot Adams, in memory of Mason Adams. Support for Signature Theatre Company's Horton Foote Legacy Season is provided by American Express, the Blanche and Irving Laurie Foundation and the Laura Pels Foundation.
Tickets for all performances beginning March 9, 2010 are $65.
Part 1 is now in performance, Part 2 begins performances December 3 and Part 3 begins performances January 7. Marathons are scheduled for February 6 and 20 and March 6, 2010. Please visit www.signaturetheatre.org for the full performance calendar.
THE ORPHANS' HOME CYCLE plays: Tuesday-Friday at 7PM; Saturday at 8PM; Wednesday, Saturday and Sunday at 2PM
THE ORPHANS' HOME CYCLE plays at The Peter Norton Space located at 555 West 42nd Street (between 10th and 11th Avenues). For more information or to purchase tickets, please visit www.signaturetheatre.org or call (212) 244-PLAY (7529).
| | |
| --- | --- |
| Vote Now for the 2022 BroadwayWorld Off-Broadway Awards | |
| voting ends in | |
More Hot Stories For You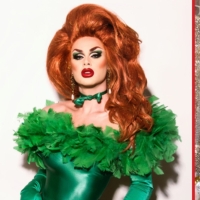 RUPAUL'S DRAG RACE Stars Tammie Brown & Scarlet Envy to Bring Holiday Shows Off-Broadway

December 9, 2022

The holidays are a drag at Baruch Performing Arts Center as two stars of RuPaul's Drag Race present solo shows in New York City: On Wednesday, December 14 at 7pm, join glamorous RuPaul's Drag Race All-Stars favorite SCARLET ENVY for the New York premiere of her first holiday show, HUNG WITH CARE.
---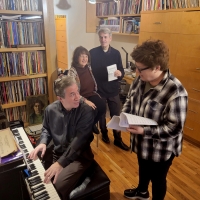 Photos: Go Inside Rehearsals For OTHER LIVES: THE STORY SONGS OF MICHAEL COLBY

December 9, 2022

See photos in rehearsals for 'OTHER LIVES: The Story Songs of Michael Colby' part of Urban Stages 'Winter Rhythms 2022.'
---
Ars Nova Announces 2023 Residencies Welcoming 13 New Artists and Groups to its Resident Artist Community

December 9, 2022

Ars Nova has announced 13 new artists and groups selected for 2023 residencies. Ars Nova's dynamic slate of artist residencies and commissions supports outside-the-box thinking and encourages innovative, genre-bending work.
---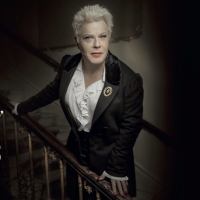 GREAT EXPECTATIONS Starring Eddie Izzard Begins Performances Tonight

December 9, 2022

Performances begin tonight for Eddie Izzard in Charles Dickens' Great Expectations, in which she will portray 19 characters in a classic tale of convicts, mystery, friendship, rivalry, unrequited love, revenge, and redemption for six weeks only at The Greenwich House Theater.
---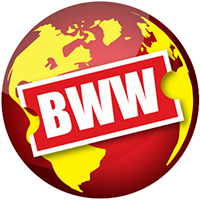 Richard Thompson Brings ALL REQUESTS LIVE to Symphony Space

December 9, 2022

Richard Thompson: All Requests Live! comes to Peter Jay Sharp Theater at Symphony Space this month. Performances are on December 15, 16, and 17.
---