New York Theatre Workshop Announces Dates For Final Two Productions Of 2017/18 Season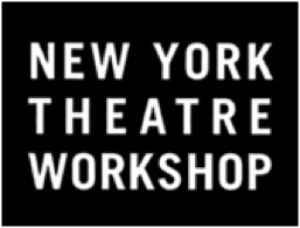 New York Theatre Workshop (NYTW) (Artistic Director James C. Nicola and Managing Director Jeremy Blocker) announced today the dates for the final two productions of the 2017/18 season, LIGHT SHINING IN BUCKINGHAMSHIRE and THE HOUSE THAT WILL NOT STAND.
LIGHT SHINING IN BUCKINGHAMSHIRE will begin performances on Wednesday, April 18, 2018, with an opening night set for Monday, May 7, for a limited run through Sunday, May 27, 2018.
LIGHT SHINING IN BUCKINGHAMSHIRE is written by NYTW Usual Suspect and five-time Obie Award winner Caryl Churchill (Love and Information; A Number) and will be directed by NYTW Usual Suspect, Tony Award nominee, & three-time Obie Award winner Rachel Chavkin (Hadestown; Natasha, Pierre & The Great Comet of 1812).
On the heels of her acclaimed production of Hadestown on the NYTW stage and her Broadway debut with Natasha, Pierre & The Great Comet of 1812, three-time Obie Award winner Rachel Chavkin returns to New York Theatre Workshop with Caryl Churchill's incisive drama LIGHT SHINING IN BUCKINGHAMSHIRE. In 1647 England, power is shifting and, amid the chaos and confusion, revolutionaries across the country are dreaming of a new future.
The New York Premiere of THE HOUSE THAT WILL NOT STAND by Marcus Gardley (X: Or, Betty Shabazz v. The Nation) will begin previews on Wednesday, July 11, 2018, and is set to open on Monday, July 30, for a limited run through Sunday, August 12, 2018. THE HOUSE THAT WILL NOT STAND will feature direction by NYTW Usual Suspect and Obie Award winner Lileana Blain-Cruz (Red Speedo; The Death of the Last Black Man in the Whole Entire World).
In the heat of summer in 1813, Louisiana passed from France to the United States. On the eve of the transfer, in a house in mourning, freedom hangs in the balance for a steely widow and her three eligible daughters, all free women of color. Inspired by Federico García Lorca's The House of Bernarda Alba, Marcus Gardley's lyrical, nuanced play, THE HOUSE THAT WILL NOT STAND, is directed by Lileana Blain-Cruz.
Performance schedules, casting and full creative teams for both productions will be announced at a later date.
Playing this winter at New York Theatre Workshop is the World Premiere of AN ORDINARY MUSLIM, by NYTW Usual Suspect and 2017-18 Tow Foundation Playwright-in-Residence Hammaad Chaudry (Salaam, Mr. Bush), directed by NYTW Usual Suspect and Obie Award winner Jo Bonney (The Body of An American). AN ORDINARY MUSLIM begins previews Wednesday, February 7, 2018, and opens on Monday, February 26, for a run through Sunday, March 11, 2018. The performance on Wednesday, February 7 will begin at 8pm, not 7pm as previously announced.
The cast for AN ORDINARY MUSLIM includes Purva Bedi (Idiot) as "Saima Khan," Angel Desai (PEER GYNT & the Norwegian Hapa Band) as "Javeria Bhatti-Mirza," Sanjit De Silva (Troilus and Cressida) as "Azeem Bhatti," Andrew Hovelson (The Father) as "David Adkins," Harsh Nayyar (Chief Zabu) as "Imran Jameel," Sathya Sridharan (The Winter's Tale) as "Hamza Jameel," and Rita Wolf (The Rug Dealer) as "Malika Bhatti." Ranjit Chowdhry (Rafta, Rafta) joins the cast as "Akeel Bhatti," in place of the previously announced Bernard White.
AN ORDINARY MUSLIM will feature scenic design by Neil Patel (Time and the Conways), costume design by Susan Hilferty (Buried Child), lighting design by Lap Chi Chu (The Wolves), sound design by Elisheba Ittoop (Stuffed), and fight direction by Thomas Schall (Six Degrees of Separation). Dawn-Elin Fraser (Sojourners/Her Portmanteau) will serve as dialect coach, with Stage Management by Lori Ann Zepp (Daphne's Dive).
Season memberships are now on sale at www.nytw.org or 212-460-5475. The 2017/18 season began with the New York premiere of Mary Jane by NYTW Usual Suspect and Pulitzer Prize Finalist Amy Herzog (4000 Miles, Belleville), directed by NYTW Usual Suspect and two-time Obie Award winner Anne Kauffman (Sundown, Yellow Moon; A Life); and continued with HUNDRED DAYS, with a book by The Bengsons (Iphigenia in Aulis) and Sarah Gancher (The Place We Built), music and lyrics by The Bengsons, direction by Anne Kauffman, and movement direction by Obie Award winner Sonya Tayeh (you'll still call me by name).
New York Theatre Workshop, now in its fourth decade of incubating important new works of theatre, continues to honor its mission to explore perspectives on our collective history and respond to the events and institutions that shape all our lives. Each season, from its home in New York's East Village, NYTW presents five new productions, over 80 readings and numerous workshop productions for over 45,000 audience members. NYTW supports artists in all stages of their careers by maintaining a series of workshop programs, including work-in-progress readings, summer residencies and artist fellowships. Since its founding, NYTW has produced over 100 new, fully staged works, including Jonathan Larson's Rent; Tony Kushner's Slavs! and Homebody/Kabul; Doug Wright's Quills; Claudia Shear's Blown Sideways Through Life and Dirty Blonde; Paul Rudnick's The Most Fabulous Story Ever Told and Valhalla; Martha Clarke's Vienna: Lusthaus; Caryl Churchill's Mad Forest, Far Away, A Number and Love and Information; Jessica Blank and Erik Jensen's Aftermath; Glen Hansard, Markéta Irglová and Enda Walsh's Once; Rick Elice's Peter and the Starcatcher; David Bowie and Enda Walsh's Lazarus; Anaïs Mitchell's Hadestown; and eight acclaimed productions directed by Ivo van Hove. NYTW's productions have received a Pulitzer Prize, seventeen Tony Awards and assorted Obie, Drama Desk and Lucille Lortel Awards.
FOR MORE INFORMATION ABOUT NYTW: www.nytw.org