Michael Shannon to Lead Hang A Tale's CURSE OF THE STARVING CLASS Reading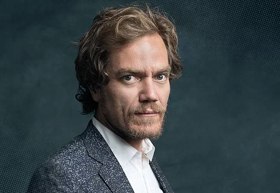 New York City-based theater company, Hang A Tale, concludes its Spring Reading Series, featuring Michael Shannon in Sam Shepard's Curse of the Starving Class.
Hang A Tale (www.hangatale.org) was nominated for an Off-Broadway Alliance Award for its production of Antoine De Saint-Exupery's The Little Prince at the Pearl Theater. Past productions include William Shakespeare's A Winter's Tale; Harold Pinter's The Dumb Waiter; and Insignificance, in collaboration with London's Defibrillator Theatre Company.
Two-time Academy Award nominee, Tony nominee, Lucille Lortel nominee, and Drama Desk winner Michael Shannon (Long Day's Journey Into Night, Loving, Boardwalk Empire) will star in Sam Shepard's Curse of the Starving Class. Joining him will be Tasha Lawrence (Pipeline, If I Forget, The Whale), Thomas Michael Hammond (Billions, A View From The Bridge, Glass Menagerie), Tasso Feldman (The Resident, Intimate Apparel), Steve Key (Sweat, The Effect), Paul Klementowicz (Extremely Loud and Incredibly Close, Enchanted), and Lucy DeVito (Deadbeat, Speech and Debate, Leaves of Grass). The reading will be directed by Logan Vaughn (Lena, A Moment With A Lady, A Human Being Died That Night).
Curse of the Starving Class first ran in NYC at The Public Theater's New York Shakespeare Festival in 1978 and is considered the first in a series of family sagas, which includes Buried Child and True West.
The reading will take place on June 26, 2017, at 7 PM, at Theatre Row (410 West 42nd St., West of 9th Avenue). Visit www.hangatale.org for the latest information. Space is limited. Please RSVP to hangatale@gmail.com.