Marsha Mason Joins THE TRAUMA BRAIN PROJECT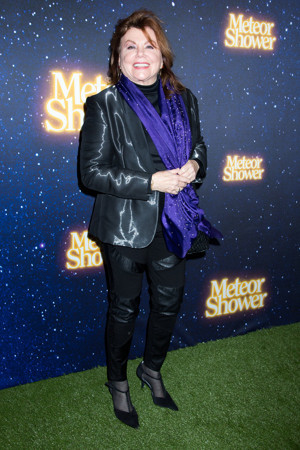 Award-winning actress Marsha Mason (Fire and Air, Impressionism,The Goodbye Girl) joins the cast of The Trauma Brain Project, (www.thetraumabrainproject.com), a one night theatrical event on Monday, April 9th at 7pm at The Jerry Orbach Theater in The Theatre Center (210 West 50th Street, 3rd Floor), it was announced by producers Katherine Elliot, Shannon Lower, and executive producer Pat Flicker Addiss. Broadway actress Jessica Grové (A Little Night Music, Thoroughly Modern Millie) and Shannon Lower (Lovington, UrbanErotika) complete the cast.
Written and conceived by Dayle Ann Hunt (Either/Or, Emily's Window), the evening is directed by Diaan Ainslee (Jesus Christ Superstar, Beach Blanket Babylon).
The Trauma Brain Project is a unique theatrical narrative that brings together three communities - Theatre, Body-Centered Psychotherapy and Neurology - in a joint effort to raise awareness, break a conspiracy of silence and give voice to the often voiceless women and girls who are dealing with the effects of undiagnosed PTSD, stemming from childhood sexual abuse.
Together, Mason, Grové, and Lower portray one woman's experience - a decades-long journey through three different stages of life - of childhood seizures, inexplicable physical symptoms, hidden trauma and PTSD, exploring how early trauma can rewire the brain and impact the body in ways that we are only just beginning to understand; ultimately they take the audience on a journey to healing through Somatic Experiencing therapy as pioneered by Dr. Peter Levine.
The evening will also feature a special performance by David Friedman (Listen To My Heart).
The theatrical presentation is followed by discussion with a panel of experts, composed of neurologists, body-oriented psychotherapists and other trauma experts, hosted by First Online With Fran's podcast, There's No Place Like Art (produced by Christina Kotlar). Panelists include: Patricia A. Gibson, MSSW, DHL, ACSW (Assoc. Professor, Neurology, Wake Forest Medical School), Bianka Hardin, Psy.D., SEP (Centered Therapy Chicago),Pegah Afra, MD (Neurologist/Epileptologist, Weill Cornell Medical College), Ann Marie Collier, MD (Neurologist/Integrative Epileptologist, St. Mary's Epilepsy Program), andJane Wilkins, PhD, LCSW.
The Trauma Brain Project is designed to leave the audience with information, tangible resources and a heightened awareness of the importance of breaking the silence around the problem of child sexual abuse.
Seats can be reserved for The Trauma Brain Project for a donation of $30 and are available at www.thetraumabrainproject.com.
Photo Credit: Jennifer Broski
More Hot Stories For You