Charles Busch Steps In As Honorary Festival Playwright For 2018 Festival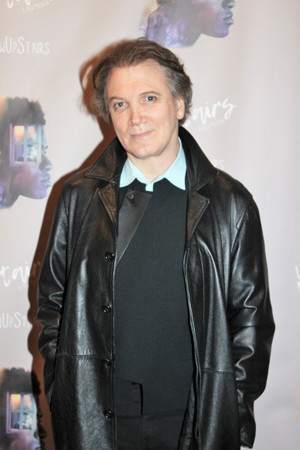 Samuel French announces that award-winning playwright and cabaret artist Charles Busch (The Tale of the Allergist's Wife, Psycho Beach Party, Vampire Lesbians of Sodom) has happily stepped in for the previously announced Lauren Yee (The King of the Yees, The Great Leap, The Hatmaker's Wife) who had to recuse herself due to a scheduling conflict. Mr. Busch will kick off the Festival at a private event with the 30 finalist playwrights. Samuel French has assembled a distinguished judging panel including playwrights Kirsten Childs, David Greenspan, Hansol Jung and Max Vernon; and industry professionals John M. Baker (SPACE on Ryder Farm), Nan Barnett (NNPN), Ken Cerniglia (Disney Theatrical Group), B.J. Evans (BRIC), Chris Giordano (Theatre Now New York/SOUND BITES), Adam Greenfield (Playwrights Horizons), Lisa Rothe (freelance director) and Susan Westfall (City Theatre, Miami).
The Samuel French Off Off Broadway Short Play Festival, the nation's premier short play competition, takes place August 21-25 at The Vineyard's Dimson 15th Street Theatre (108 E 15th St). Chosen from over 850 submissions from the U.S. and abroad, 30 finalist plays and musicals, each running 10-30 minutes in length, will be presented. The Saturday, August 25th presentation is the culmination of the week-long festival at which the Samuel French staff will choose the winning six pieces for licensing and publication in an anthology.
Tickets for all performances are $18. Festival Passes are also available at 60% discount. For tickets and a complete performance calendar, visit www.oobfestival.com.
Tuesday, August 21 at 7:00PM:
BAKED GOODS Book by Charlie Cohen, Lyrics by Christyn Budzyna, Music by Helen Park, Orchestrations by Collin Martin
RABIOSA by Nelson Diaz-Marcano
PRECIPICE by Alex Dremann
LACRIMOSA by Christopher Marshall
Tuesday, August 21 at 8:30PM:
IT'S NOT A BLACK THING by Tessa Borbridge
HEAVY by Sofya Levitsky-Weitz
PLOVER by Ryan Fogarty
POSTSCRIPT by Janet Thielke
Wednesday, August 22 at 7:00PM:
KOI STORY by Timothy Huang
STALLED by Sharon E. Cooper
THE FERBERIZING OF CORAL by Patrick Flynn
Wednesday, August 22 at 8:30PM:
SEX FRIENDS by Serena Berman
CLICK! (A TRAVEL MOTIF) by Jared Eberlein
TIGER BARB by Jordan W. Morille
RE: OBLIVION by Seamus Sullivan
Thursday, August 23 at 7:00PM:
LA NEGROPHILIE: A STORY BASED ON THE LIFE OF Josephine Baker by Zakiya Iman Markland
BETTER by Vince Gatton
CHOOSING LOVE by Chisa Hutchinson
Thursday, August 23 at 8:30PM:
THE LAST FIRST DATE by Reed Arnold
BALLGIRL by Gracie Gardner
AQUAMARINE by Bixby Elliot
JUST DESSERTS by David MacGregor
Friday, August 24 at 7:00PM:
BLUE SKIES by Rae Binstock
THE MOST INTERESTING MAN IN DAVE'S MIND by Amanda R. Martinez
THE FORGOTTEN PLACE by Jeff Locker
BAD CHINESE by Ruth Tang
Friday, August 24 at 8:30PM:
SO BEAUTIFUL by Barbara Lhota
SOMEONE GETS SHOT by Jake Martin
BURIED by Audrey Webb
PAPER WEDDING RING by Matthew Andrade
Saturday, August 25 at 2:00PM
First set of Finalists (TBD)
Saturday, August 25 at 4:30PM
Second set of Finalists (TBD)
To stay up to date with all Festival information, follow @OOBFestival on Twitter, facebook.com/oobfestival, and #OOBFestival on all social platforms.
Photo Credit: Genevieve Rafter-Keddy