Broadway's Terry Layman To Lead Titan Theatre Company's THE TEMPEST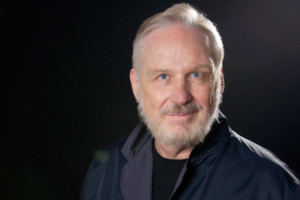 The award-winning Titan Theatre Company announced today the cast and creative team for its season opening production of Shakespeare's magical masterpiece THE TEMPEST, starring Broadway Veteran Terry Layman as Prospero. THE TEMPEST will play a three-week limited engagement at Titan's home at Queens Theatre.
Performances begin Friday October 26th and continue through November 11th.
"It is our tenth anniversary season and we are holding nothing back, and producing THE TEMPEST is proof of that." said Titan Artistic Director Lenny Banovez. "Many companies our size, or larger, would close their season with a show like this, we've decided to open with it. It's a heck of a way to start."
The production stars Broadway's Terry Layman as Prospero, and features Broadway's Ellen Fiske as Gonzala. The cast also includes Titan Company Members Tristan Colton (Caliban), Marcus Denard Johnson (Sebastian), Michael Selkirk (Antonio), Kevin Stanfa (Trinculo), Evan Wilberg (Boatswain), and Guest Artists Ann Flanigan (Miranda), Brandon A. Wright (Ferdinand), Devri Chism (Ariel), T. Stacy Hicks (Alonso), and Jake Russo (Stephano). Sarah Quigley, Katrina Dykstra, Wesley Cady and Analiese Puzon will understudy.
Titan Artistic Director Lenny Banovez will Direct, wth Scenic Design by Cubbie McCrory, Lighting Design by Emily Clarkson, Costume Design by Anthony Paul-Cavaretta, Sound Design by Jessica McIlquham, and Props Design by Analiese Puzon. Kris Murphy is the Production Stage Manager.
Tickets ($20) are available online at www.titantheatrecompany.com or by calling the Queens Theatre Box Office at 718-760-0064. Tickets may also be purchased in-person at the Queens Theatre Box Office, Tuesday through Friday 12pm to 6pm, and two hours before showtimes on weekends.
More Hot Stories For You