Review: SUMMER SHORTS 2018 at 59E59 Theaters Brings Audiences a Top Variety of Shows
It's the summer theater event that many of us wait for at 59E59 Theaters. Produced by Throughline Artists, Summer Shorts 2018 Festival of New American Short Plays presents three different short plays performed in one program. With Series A and Series B now happening, you can get your tickets for one or both of the productions.
We attended Series B. Each of the plays depict intriguing stories about the human experience and portray fascinating interactions between people. They include The Plot by Claire Zajdel, directed by James Rees; Ibis by Eric Lane directed by Terry Berliner; and Sparring Partner by Neil LaBute directed by J.J. Kandel. With the finest writing, directing, and acting, Summer Shorts 2018 offers something for many theatrical tastes.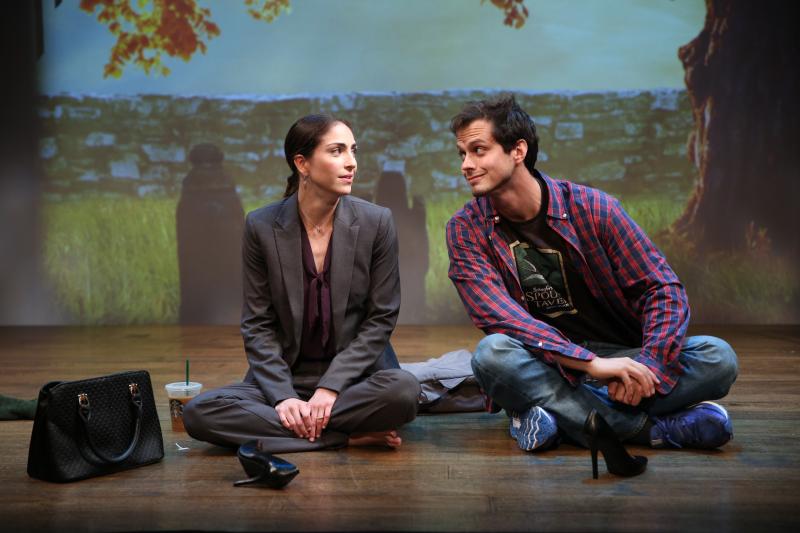 In The Plot, Frankie and Ty are scheduled to meet their mother at a local cemetery. They soon learn she has purchased a plot with the intention of having them both buried alongside her. The siblings are as different as day and night. Frankie is a professional woman and Ty is a free spirit. As they communicate with their mother by phone, the sister and brother have unexpected, significant conversations about the past, their current lives, and their attitudes about death. The Plot features Molly Groome and Jake Robinson.
Ibis tells the story of Tyrone's search for his father, Victor who deserted his family twenty years ago. Tyrone solicits the help of a smart, young female detective, Sam who turns out to have a problematic past as well. As Tyrone continues his quest to meet his father, this intriguing family drama has unpredictable consequences. Ibis stars Lindsey Broad, Deandre Sevon, and Harold Surratt.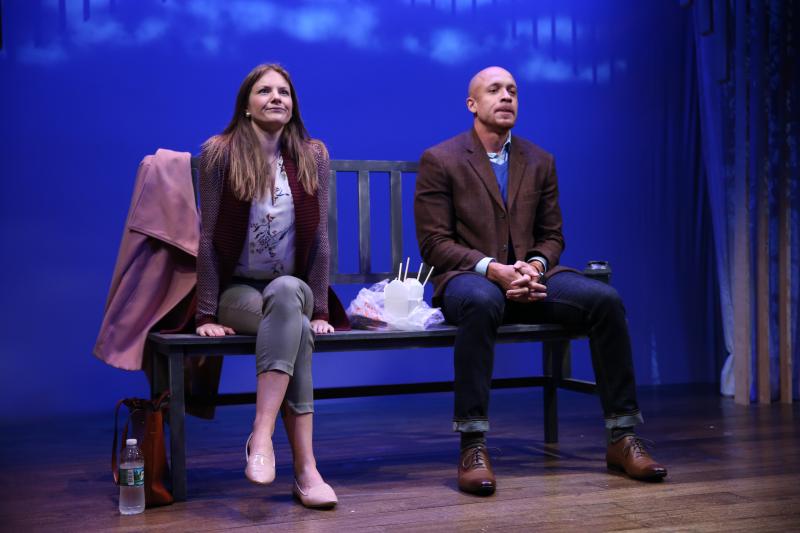 In Sparring Partner, a man and a woman that have a long term friendship are also co-workers. They enjoy each others company whenever they engage in a lunchtime trivia game of "Hollywood Names." While their picnic meetings seem innocent enough, there may be a budding romance in place. Humorous, revealing, and at times tense, this clever and thoughtful view of an uncertain relationship captivates. The two-hander features Joanna Christie and KeiLyn Durrel Jones.
The Creative Team has done a great job of bringing Summer Shorts to the stage with scenic design by Rebecca Lord-Surratt; lighting design by Greg MacPherson; sound design and composition by Nick Moore; costume design by Amy Sutton; projection design by Joshua Langman; props design by Zach Brecheen and Destynee Spieker. Casting is by Rebecca Gushin; Production Supervisor/Production Stage Manager is Dee Dee Katchen; Stage Manager is Jenna R. Lazar; Assistant Producer is Sarah Cronck.
Make time to see the Summer Shorts 2018 Festival of New American Short Plays. It is an outstanding opportunity to be engaged by great shows that are now emerging on the theatre scene.
SUMMER SHORTS 2018 runs through September 1 at 59E59 Theaters located at 59 East 59th Street (between Park and Madison Avenues). Series A and Series B each feature three one-act plays in a rotating repertory Tuesday - Friday at 7:15 PM; Saturday & Sunday at 2:15 PM and 7:15 PM. Individual calendar schedule of performance dates for Series A and Series B is available for viewing/download. Single tickets are $35 ($24.50 for 59E59 Members). A Pair of Shorts (a ticket package to both Series A & B, available through August 15) is $55. To purchase tickets, call Ticket Central at (212) 279-4200 or visit
http://www.59e59.org/
.
Photo Credit: Carol Rosegg