BWW Review: SEPARATE AND EQUAL at 59E59 Theaters is a Stunning and Unique Portrayal of Racial Prejudice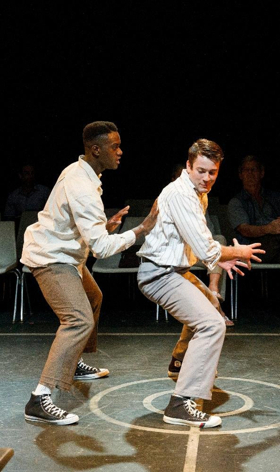 "There are sides here. Why don't you figure out which one you're on?"
by Lieutenant Connor in Separate and Equal
The New York City premiere of Separate and Equal, written and directed by Seth Panitch, is now enthralling its audiences at 59E59 Theaters. The show is a stunning portrayal of race relations told through a combination of storytelling, basketball play, and contemporary dance performed to an original jazz soundtrack. It is presented by the University of Alabama in a partnership with the Birmingham Civil Rights Museum and the Birmingham Metro NAACP. Prejudice is one of man's worst inclinations and this unique production brings the issue to light. Come court side for a thought provoking, excellently performed theatrical experience.
Separate and Equal takes place in the 1950's in Alabama when segregation was evident everywhere, from schools and restaurants to water coolers, bathrooms and even the local basketball court. When six young men, three black and three white, play basketball on a local court, it is both competitive and contentious. Throughout the game, the personal backgrounds of the players and racial tensions are revealed. The play also employs other characters to round out the story and lend multiple perspectives. Scenes that include the local policemen threatening the black players, a black war hero returning from Korea, and a discussion by two of the players' mothers, one black and one white, add to the show's important messaging. You'll wonder if the six young men are able to overcome the unjust separationist views prevalent in the South.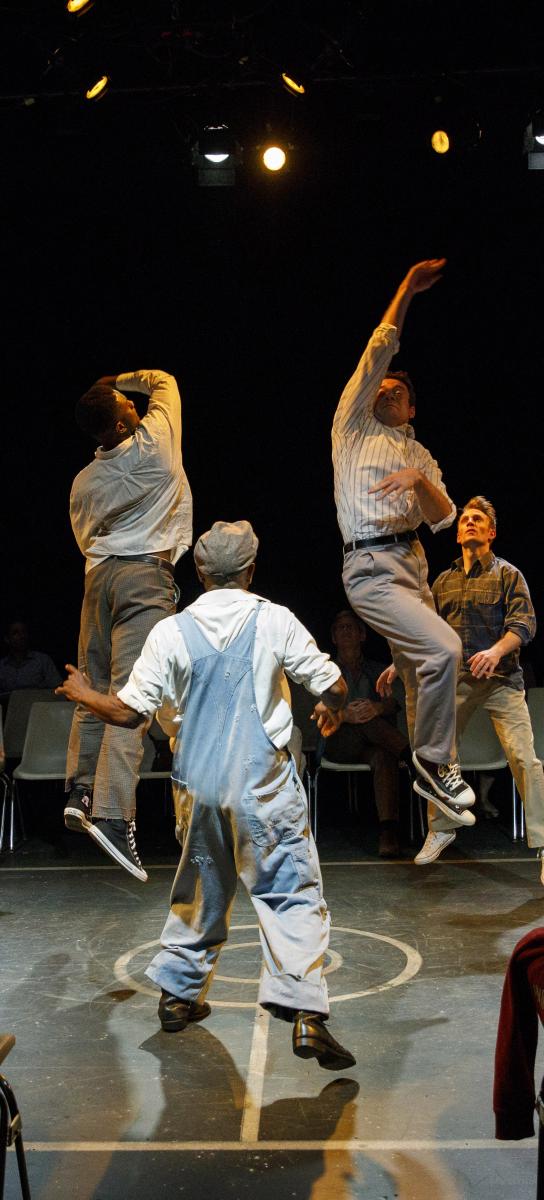 The cast features Adrian Baidoo as Calvin Richarson; Ross Birdsong as Edgar Roberts; Steven Bono Jr. as Jeff Forrest; Edwin Brown III as Nathan Parker; Dylan Guy Davis as Wesley Finch; and James Holloway as Emmett George. The six actors not only capture the nature of their characters but also have the graceful athleticism that makes watching basketball play fascinating. The accomplished troupe also includes Pamela Afesi as Viola Richardson; Will Badgett as Two Snakes/ Korean War Veteran/Officer Wilson; Ted Barton as Mr. Finch/Lt. Connor; Jeremy Cox as Lt. Dixx; and Barbra Wengerd as Annabelle Roberts.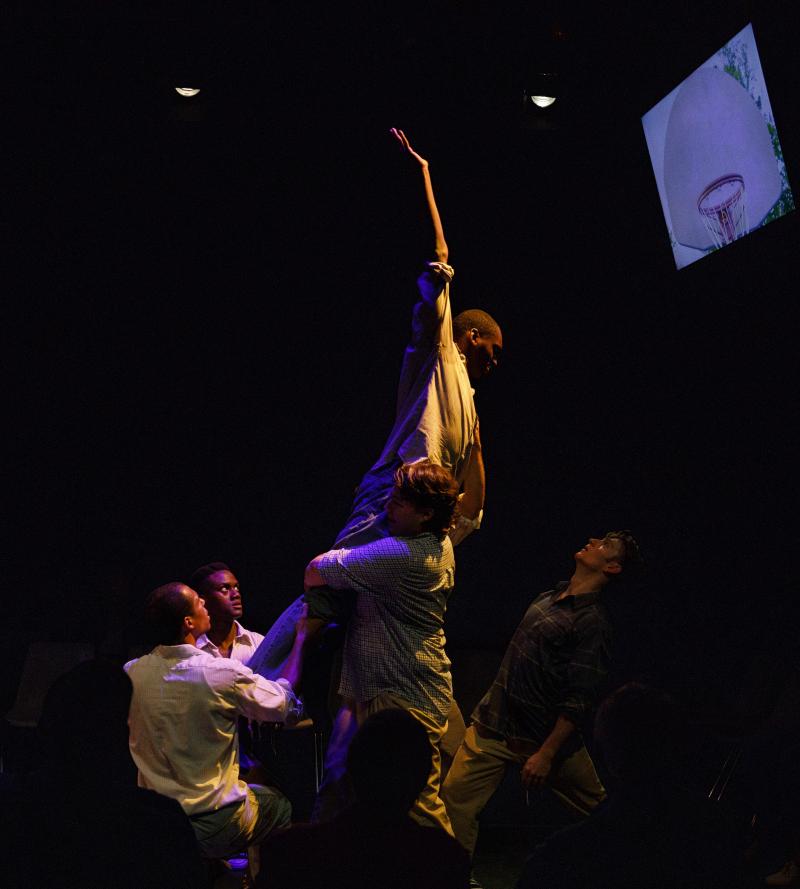 The Creative and Production Teams have done a fantastic job of bringing Separate and Equal to the stage. They include choreography by Lawrence M. Jackson; original music by Tom Wolfe; costume design by Tiffany M. Yeager; production design by Matthew Reynolds; media design by Maya Champion. Casting is by Orpheus Group Casting; Photographers are Teresa Gawrych, Rhianna Israni, and Reagan Wells. The Producer/General Manager is Dominic Yeager; Production Stage Manager is Amanda Harris; Technical Director is Matthew Reynolds; Assistant Stage Manager is Meredith Parr.
There exists a devastating cycle of prejudice that has to be conquered. We applaud 59E59 Theaters for making the powerful and moving production of Separate and Equal available to metro area audiences. We hope many theatergoers will have the opportunity to see and discuss the show.
Separate and Equal is being performed for a limited engagement at 59E59 Theaters through September 30. The run time is 1 hour and 25 minutes with no intermission. The theater is located at 59 East 59th Street (between Park and Madison Avenues). The performance schedule is Tuesday - Saturday at 7:15 PM; and Sunday at 2:15 PM. Single tickets are $25 - $35 ($24.50 for 59E59 Members). To purchase tickets, call Ticket Central at 212.279.4200 or visit http://www.59e59.org/.
Photo Credit: Jeff Hanson