BWW Review: LA BUTE NEW THEATER FESTIVAL at 59E59 is Engaging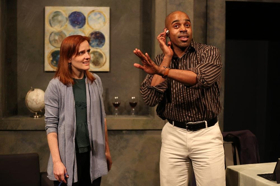 It's back! The La Bute New Theater Festival at 59E59 Theaters features the New York City premieres of three short plays, Hate Crime by Neil LaBute, Winter Break by James Haigney, and Percentage America by Carter W. Lewis all of which are superbly directed by John Pierson. Theatergoers who look forward to the annual festival will not be disappointed. Each of the three pieces presents audiences with an opportunity to see engaging theater with an excellent cast.

Hate Crime is set in a hotel room where two men are having a mysterious meeting. As the story unfolds, we learn more about their personal relationship and the diabolical plot they are developing against one of the men's future husband. Their motivations soon become clear and the entire plan is revealed in shocking detail. The cast includes Spencer Sickmann as Man 1 and Chauncy Thomas as Man 2.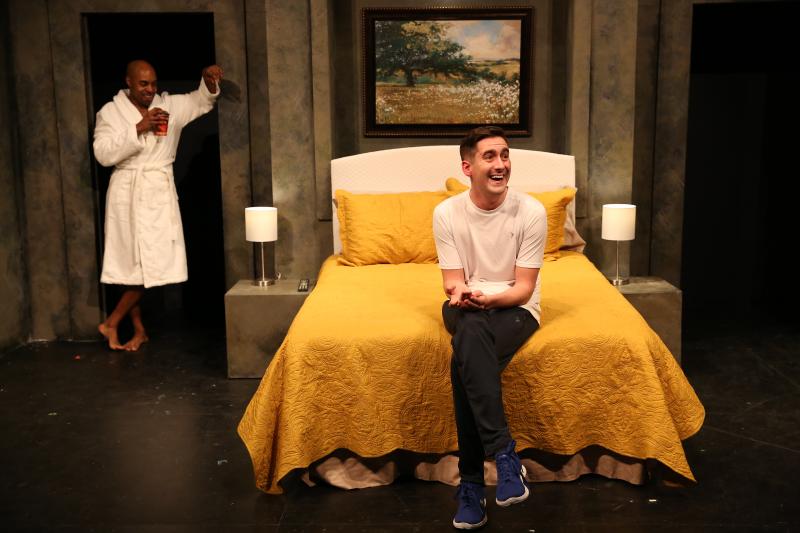 Winter Break is an intriguing show about Johanna, a college student who has converted to Islam and has changed her name to Aisha. Her mother, Kitty tries desperately to understand the changes in her daughter and her plans to travel to Turkey for winter break. But it is Aisha's brother Bailey who angrily confronts her and accuses her of radicalism. The cast includes Kelly Schaschl as Johanna/Aisha, Autumn Dornfeld as Kitty, and Spencer Sickmann as Bailey.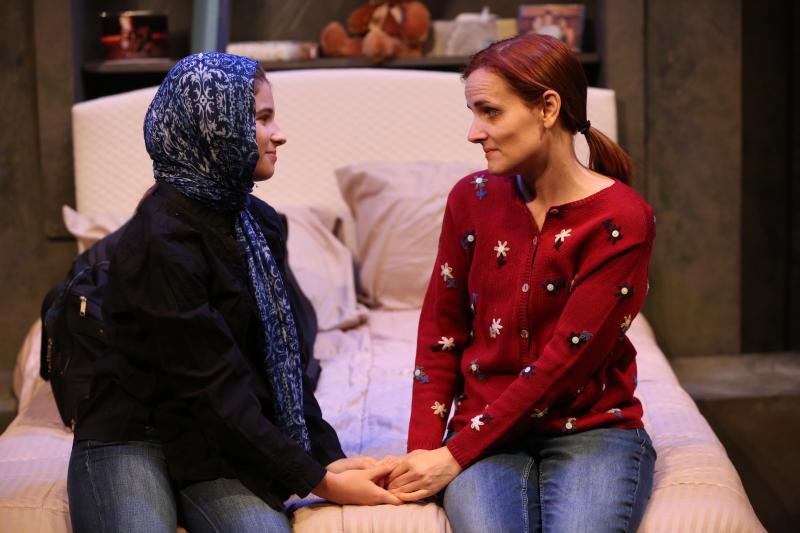 In Percentage America, when a couple meets on their first date, they learn that their respective dating profiles weren't totally honest. Their realization spurs a plan to discover the real truth behind a real news story through research and sourcing. There are humorous moments but the couple also encounters serious questions about alternative facts and journalistic integrity as reports about the news event continues to surface. The cast includes Chauncy Thomas as Andrew, Autumn Dornfeld as Arial and Kelly Schaschl as The Girl.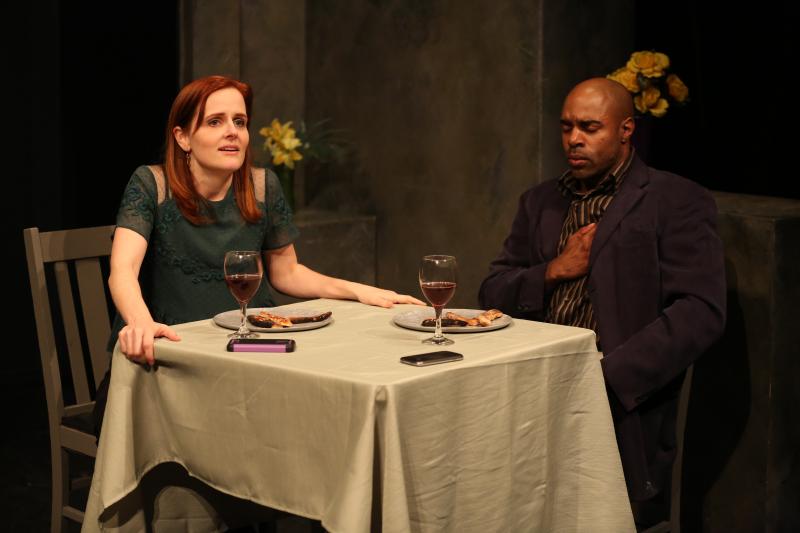 The Creative Team has done a top job of bringing LaBute New Theater Festival to the 59E59 Theaters stage with set design by Patrick Huber; lighting design by Jonathan Zelezniak; costume and prop design by Carla Landis Evans; scenic design by Lincoln Park Performing Arts Center; sound design by John Pierson. The Production Stage Manage is Seth Ward Pyatt; Assistant Stage Manager is Andrea Lessard; Stage Hand is Josephine Roth; and the Production Manager is Amy Paige.
Don't miss LaBute New Theater Festival produced by St. Louis Actors' Studio. It is an outstanding opportunity for all those who enjoy fine theater.
The show has a run time of 1 hour and 40 minutes with 1 intermission. It will be performed for a limited engagement at 59E59 Theaters (59 East 59th Street, between Park and Madison Avenues) through Sunday, February 4. The performance schedule is Tuesday - Friday at 7:30 PM; Saturday at 2:30 PM and 7:30 PM; and Sunday at 2:30 PM. Single tickets are $25 - $35 ($24.50 for 59E59 Members). To purchase tickets, call Ticket Central at 212.279.4200 or visit http://www.59e59.org/.
Photo Credit: Carol Rosegg