BWW Review: THE LARAMIE PROJECT at Richmond Triangle Players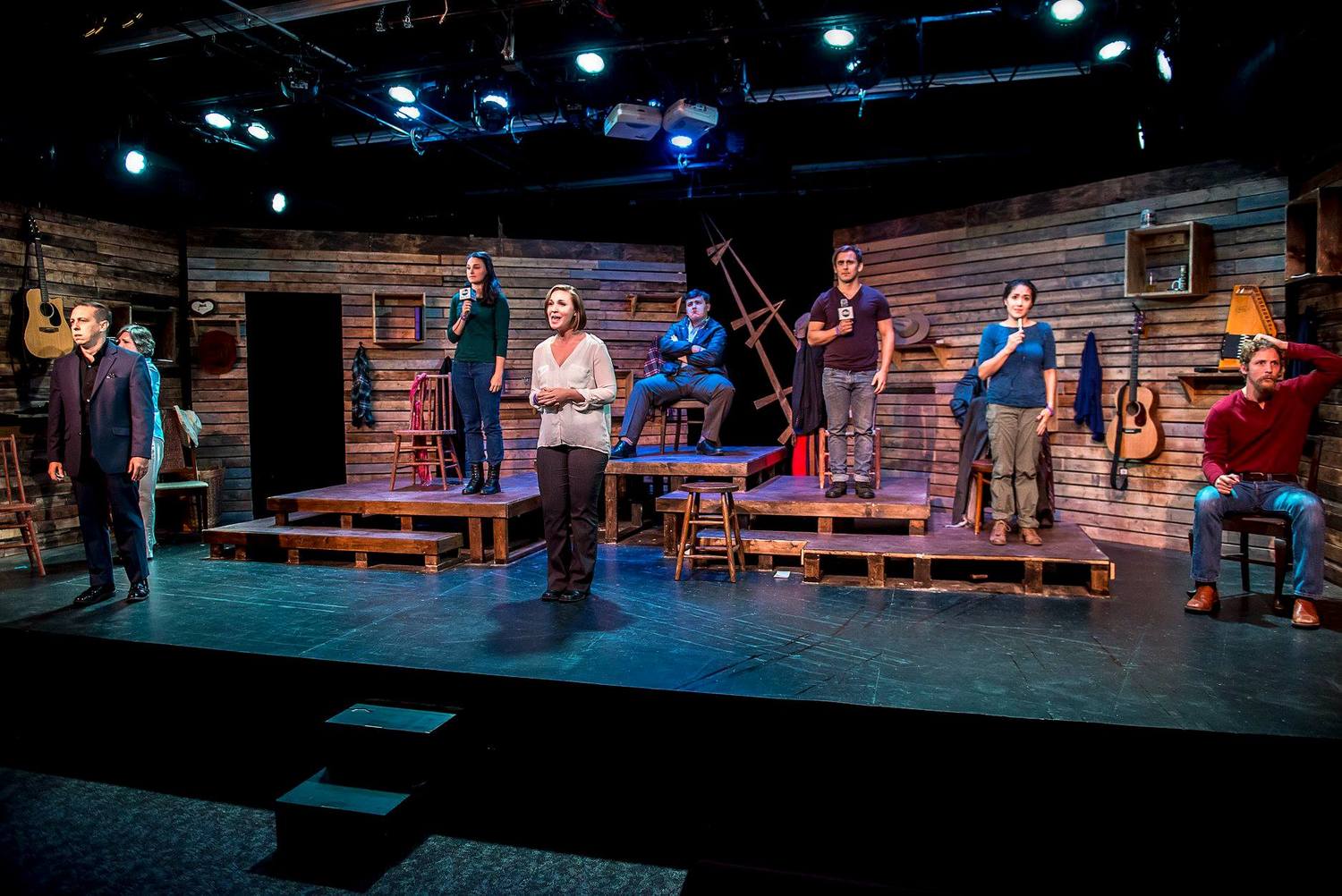 On October 6, 1998, Matthew Shepard was tied to a fence post and beaten to an inch of his life. On October 12, 1998, Matthew Shepard died. A tragedy that was felt around the world, the horrific event planted new seeds for equality and birthed new anti-hate laws in America.
Richmond Triangle Players' pristine and transcendent production of Moises Kaufman's THE LARAMIE PROJECT handles Matthew Shepard's legacy with great care and is one of the finest productions this reviewer has seen at RTP.
Under the masterful hand of Lucian Restivo, the cast of eight gives one of the strongest collective performances in recent years and instantly establishes itself as a frontrunner for ensemble and other awards.
The technical qualities match the performances onstage. At the center of Lucian Restivo's striking rustic set is an understated rail fence that underlines the cruel nature of the crime that brought a community together. Michael Jarrett's dramatic lighting perfectly highlights the various emotions of the Laramie community, and Sheila Russ' costumes are effective.
Restivo brilliantly leverages the musical talents of his cast to underscore some of the most dramatic moments of LARAMIE.
In a production as moving as RTP's THE LARAMIE PROJECT, it's a challenge to recognize any single performance. While Rachel Dilliplane, Annella Kaine, Amber Marie Martinez, Cole Metz, Jacqueline O'Connor, Stevie Rice, Adam Turck and Scott Wichmann all have numerous shining moments in this production that clocks in at nearly three hours, it's the collective interactions and chemistry that makes this production so engaging. By adding or removing an accessory or prop, or changing accent, tone or rhythm in their dialogue, or making subtle shifts in posture; the top-drawer cast compellingly brings to life more than 60 distinct characters.
THE LARAMIE PROJECT is an important story, not just for the LGBT community, but for mainstream audiences. Now, more so than ever. This powerful production runs through October 19 at the Robert C. Moss Theatre.
Related Articles View More Central Virginia

Stories

Shows