BWW Review: COMPANY at Harlequin Theatre, Howick, Auckland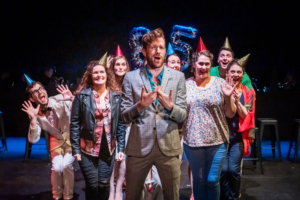 I knew I was watching a Broadway Show at Harlequin Theatre's 'Company' last weekend
but at times I was convinced that I was watching a show on Broadway.
The vocals, particularly the sensational harmonies more than did justice to honour the music of writer Stephen Sondheim.
Supporting those vocals was an equally sensational orchestra ably led by Andrew Christie. It was fabulous to see them on stage behind the exquisitely detailed silhouette of the New York skyline. Accolades to Grant Meese for the set design.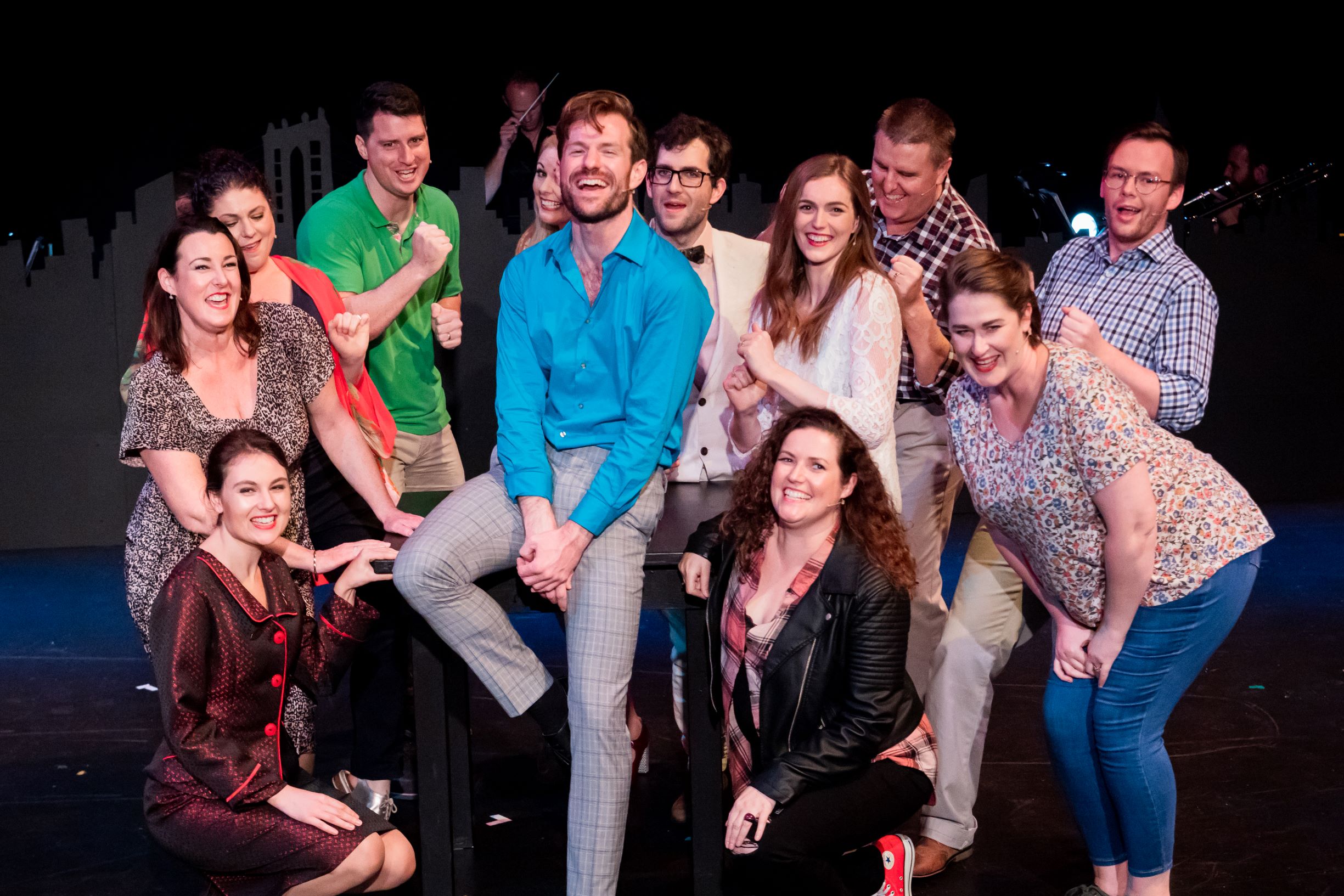 On the night of his 35th Birthday confirmed bachelor, Bobby, played by Ben Wombwell, contemplates his unmarried state. In a series of vignettes he shares some insight into marriages by watching what happens in the goings-on of his married friends. And there sure are some 'goings on'.
Director Grant Meese has put together a stellar cast, with each performer owning their roles and bringing their own brand of 'standout' to the stage. Bravo. Special mention to Robyn Kennerley for her vocal direction. At risk of repeating myself those harmonies - sublime!
There are the undertones of frustration from Sarah and Harry (Katherine Cornish and Jesse Reynolds), Sensible Jenny and David (Charlotte West and Kristoff Beens) break out of the mundane by giving marijuana a go.
Susan and Peter (Julie Maude and Warren Vickery) are delighted to be divorcing but staying together but divorcing...
Then there's third time married Joanne (Lynn Webster) who isn't quite as happy to be married as first time husband Larry (Sam Iosefo) is.
Of course dear Bobby has relationships (yes plural!) and Marta (Kerry Scurr), Kathy (Katrina McConnell) and April (Alex Batt) each add another dimension of confusion, angst and lust into the mix.
The absolute highlight and hugely memorable is the wedding (or not wedding) scene. It is spectacularly presented and my eyes and ears feasted on some outstanding work. This was a collaborative effort and no one misses a beat with the clever moves, (great work choreographer Karen Ruske) facial expressions and glorious singing.
Annabel Renyolds in the role of Amy has the toughest challenge yet delivers it with the ease of breathing in and out THEN we are taken to another level when Michael Potts (Paul) opens his mouth to sing. Julie Maude's Minister is funny and I couldn't help but catch the hilarious facials of Sam Iosefo.
For a taste of Broadway right here at the Harlequin in Howick what more could you ask for. The price of your ticket is a pittance compared to the delight you have paid for.
And if you can find a wife for Bobby....bring her along!
Harlequin Theatre
Company
July 24th - August 10th
Bookings https://www.iticket.co.nz/events/2019/aug/company
Related Articles View More New Zealand

Stories

Shows