Feature: THEATERSPEKTAKEL 14 VIERT EENJARIG BESTAAN!
Op de dag dat 14 het theaterspektakel over Johan Cruijff haar eenjarig bestaan viert in het AFAS Theater Leusden, is de producent verheugd bekend te maken dat er inmiddels honderdduizend kaarten zijn verkocht. Vol vertrouwen zien zij dan ook de toekomst tegemoet. 'De belangstelling voor dit theaterspektakel over het leven van Johan Cruijff blijft onverminderd groot.'
Producent Wolter Lommerde is enthousiast dat het theaterspektakel 14 voor een tweede seizoen in Leusden te zien zal zijn. 'Wanneer je met zo'n grootse productie begint, hoop je daar natuurlijk stiekem op,' laat Lommerde weten. 'Het is echter een moeilijke tijd voor veel theaters. Dat wij vandaag alsnog bekend mogen maken dat we inmiddels honderdduizend kaarten hebben verkocht, is voor ons echt een mijlpaal. We hopen dan ook nog wel even in dit prachtige theater in Leusden te mogen staan.'
De voorstelling 14, met Tobias Nierop in een glansrol als Johan Cruijff, werd vorig jaar uitgeroepen tot beste originele Nederlandse productie. Ook recensenten waren unaniem enthousiast. Vrijwel alle kranten gaven de theatervoorstelling vier sterren. Trouw gaf zelfs vijf sterren én maar liefst veertien redenen om deze productie te bezoeken.
Het verhaal
Cruijff, een eigenwijze, gevoelige Amsterdamse jongen, groeit uit tot een wereldster. Zijn sportcarrière, zijn privéleven, zijn goede maar ook verkeerde keuzes in het leven, én het overlijden van zijn vader, maakten hem tot wie hij was. Het is een aangrijpend verhaal over ambitie, liefde, vriendschap, eenzaamheid en verraad.
Met zang, spoken word, dans, muziek en bijzondere video- en archiefbeelden zien we Cruijff's leven door de ogen van de man zelf. Een geniale voetballer met een uitgesproken mening over alles in het leven. Een man die veel praatte, maar lang niet altijd werd begrepen. 'Maar da's logisch. Want je gaat het pas zien als je het doorhebt.' Kortom een magistraal en onvergetelijk avondje Cruijff vol humor, nostalgie en ontroering.
Chantal is a passionated theatregoer and takes the same passion into her day job: voice casting director, where she casts voice-actors for commercials and other projects. 
From her home ... (read more about this author)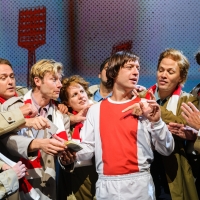 Feature: 14 HET THEATERSPEKTAKEL OVER JOHAN CRUIJFF WEGENS GROOT SUCCES VERLENGD at AFAS THEATER LEUSDEN

December 1, 2022

Sinds de première in september 2021 is 14 het theaterspektakel over Johan Cruijff een groot succes. De voorstelling vertelt het verhaal van Nederlands grootste voetballegende, waarbij acteur Tobias Nierop onze beste voetballer aller tijden op onweerstaanbare wijze tot leven wekt. Deze productie, exclusief te zien is in het AFAS Theater in Leusden, blijft scoren. 'De belangstelling voor dit theaterspektakel over het leven van Johan Cruijff blijft onverminderd groot' aldus Wolter Lommerde, producent van de voorstelling. "Vandaag, 14 maanden na de première, kunnen we bekend maken dat de voorstelling opnieuw is verlengd en nog te zien zal zijn tot en met 25 juni 2023."
---
Feature: STEEFS O. SHOW TERUG IN OUDE LUXOR THEATER ROTTERDAM MET GASTARTIESTEN ALEX KLAASEN EN BRIGITTE KAAN at Oude Luxor Rotterdam!

November 29, 2022

Volgend jaar van 25 t/m 27 mei is Steefs O. Show opnieuw te zien in het oude Luxor Theater in Rotterdam. Tijdens het internationale festival O. keert Steefs O. Show terug op de plek waar het eerder dit jaar voor bijna uitverkochte zalen stond. Alex Klaasen en Brigitte Kaandorp zullen hierin opnieuw met gastoptreden te zien zijn. De muziek in Steefs O. Show wordt live uitgevoerd door het 70-koppige Codarts Symphony Orchestra onder leiding van Sander Teepen.
---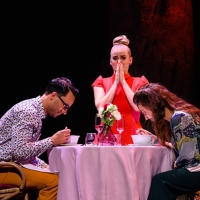 Review: BLIND DATE, A NEW DUTCH MUSICAL COMEDY ⭐️⭐️⭐️⭐️⭐️ at Schouwburg Het Park Hoorn

November 27, 2022

What did our critic think of BLIND DATE, A NEW DUTCH MUSICAL COMEDY at Schouwburg Het Park Hoorn?
---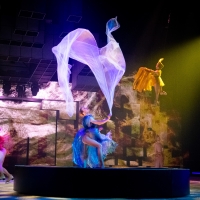 Feature: AL 50.000 KAARTEN VERKOCHT VOOR SUPERNOVA VAN HOLIDAY ON ICE!

November 23, 2022

De internationale ijsshow SUPERNOVA van Holiday on Ice heeft in de voorverkoop al meer dan vijftigduizend kaarten verkocht. Dat is een unicum in de geschiedenis van de ijsdansvoorstellingen van Holiday on Ice in Nederland. Na een periode van zes jaar is Holiday on Ice eindelijk weer in ons land te zien en gaat de wervelende nieuwe show SUPERNOVA, vanaf 8 december te zien door heel Nederland.
---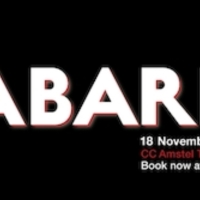 Feature: REVIEW ROUND UP - QETC'S CABARET BACK IN DECEMBER at CC Amstel

November 23, 2022

Following its total sell out run in November, the legendary musical Cabaret is back in Amsterdam's CC Amstel theatre for just 7 more shows - 14- 18th December. The show got amazing reactions from both public and press - here are just a few highlights of the reactions.
---