Upcoming Auditions in the Nashville Area for August 16

Looking for a challenging role or to embark upon a new onstage adventure? Here is the latest audition information to come across the BroadwayWorld Nashville newsdesk. Want your audition information to be included? Send your information to jeffrey@bwayworld.com.
August 18 and 19 Still Life With Iris, The Theater Bug, Nashville, directed by Cori Anne Laemmel
Auditions are by appointment only and sign-up is available at www.thetheaterbug.org
Auditions for The Theater Bug's Homeschool Show are scheduled from 2 to 5 p.m., with callbacks set for August 19, as needed. All roles are open to actors ages 6-18 of any ethnicity. For auditions, please prepare a 1-minute monologue in the style of your choosing. All material must be memorized. We encourage people of all experience levels to audition. Not all who audition will be cast. Rehearsals are September 11-22 (Monday-Friday, 9 a.m. to 3 p.m., call as needed); Tech Rehearsals are September 25-28 from 4 to 8 p.m. Performances are September 29-October 1 (Friday-Sunday evenings, with a Saturday matinee). Tuition: $200 (due upon casting; financial aid is available). Performers are allowed two full-day and two half-day conflicts during the regular rehearsal period. Tech rehearsals and performances are mandatory.

August 19 Trevor, Gadabout Theater Company, Nashville, directed by Henry Haggard
Gadabout Theater Company announces open auditions for the Nashville premiere of TREVOR by Nick Jones. Inspired by true events, Trevor is a subversive comedy about fame, success, and the lies we tell ourselves in order to keep people from taking away an erratic, 200-pound chimpanzee. At the center of this hilarious and heart-wrenching play are two individuals fighting against a world unable to understand their love: Trevor, a chimpanzee who once performed in commercials with the likes of Morgan Fairchild, and his owner Sandra, who swears he would never hurt a fly...at least not on purpose.
Rehearsals are scheduled for 1 to 4 p.m. on Saturday.
Casting for the following roles:
Trevor: A 200-pound, 11-year-old Chimpanzee
Sandra Morris: A 56-Year Old Widow and Trevor's "mom"
Ashley: 33, the next door neighbor
Jim: The county sheriff. 40s
Oliver: Another chimp, known to be quite successfull
PA/Jerry: A young man 20s/30s
Morgan Fairchild- As in blonde starlet Morgan Fairchild. 50s
Performances will take place on Wednesday, October 11 and Thursday, October 12 at 7:30 p.m. at The East Room. Rehearsals will begin the last week of August. Auditions will consist of cold readings from the script. Resumes and headshots are welcome but not required. Wearing comfortable clothes for moving around is recommended. Please contact gadabouttheater@gmail.com if you have questions/inquiries/etc.
Produced by special arrangement with Playscripts, Inc. (www.playscripts.com)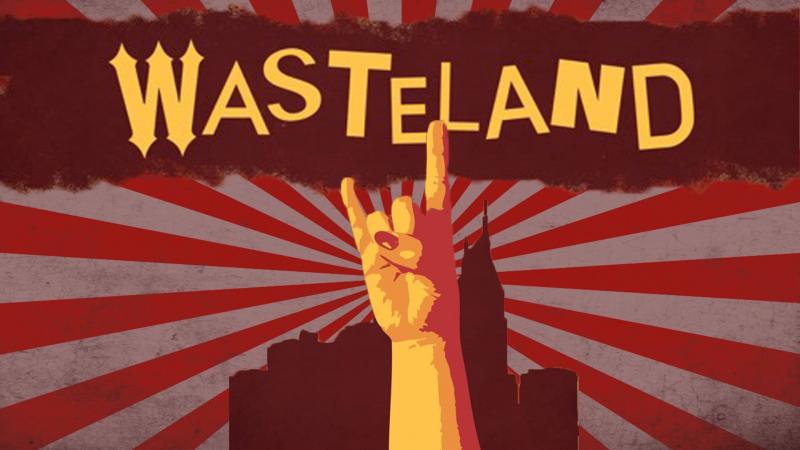 AUDITION SPOTLIGHT ON WILD CARD Productions' WASTELAND
Director Patrick Kramer shares his thoughts on Wild Card Production's upcoming staging of Wasteland, an original musical by Tod Kimbro, and how it fits into the company's mission and why he thinks local actors should audition for the show.
What is it about WASTELAND that makes it so appealing to you as artists and producers? On its surface Wasteland jumped out to me because of just how topical it was! The script Tod Kimbro has crafted deals with such subjects as the over saturation of technology in our daily lives and the desensitization caused by it and the fears of corporate America becoming the driving force and forefront of American politics. He does so with a flair and style that I've not seen in modern musical theatre. Tod has a very unique voice and I think that shines through in his story telling and song writing.
What are some of the longterm goals you hope develop as a result of this staged reading? First, let me clear up the staged reading idea. What we're planning to produce in November will be much more than a simple staged reading. What audiences can expect is a fully realized concert style production of the script! Yes the show will not include all the bells and whistles the full show will require, but it will feature an amazing band, some of the brightest and most talented singer/actors in Nashville and fully many fully staged numbers that will also appear in the actual show! It will be big, bombastic and a treat for the senses!
As to our goals for the show, we are thinking very blue sky with this one! After the concert production, this fall we hope to have brought on enough investors to bring Wasteland fully to life in 2018! After that we hope to begin taking the show to other markets such as Atlanta, Chicago, Philadelphia and the grand aspiration is to take the show to New York. We know we have a long journey ahead of us, but we all believe greatly in this script and truly believe it has the potential to go big time!
What sets Wild Card Productions apart from other companies? When Kate and I founded Wild Card we set out to not just create another theatre company, but a company that artists could reach out to when they have a passion project they may not know how to bring to life. Whether that be theatre, art, music, dance...you name it! We want to assist artists in bringing their passions to the public! Of course, we're going to produce shows ourselves, we're both artists as well. However, our first mission is to create opportunities for ambitious artists!
August 20 and 21 Wasteland, Wild Card Productions, Nashville at Music Valley Events Center, directed by Patrick Kramer and Kate Adams Kramer
Wild Card Productions is excited to announce auditions for a brand-new musical...Wasteland-A Musical About the Future! A dystopian rock musical about technology taking over our lives. The initial production will be a staged concert performance for both public audiences and financial investors November16-19, with plans for a fully realized production in 2018! All actors will receive a stipend. Rehearsals will begin mid-September.
Auditions will be scheduled in ten-minute slots. Please prepare 32 bars of either a rock/pop song or contemporary musical theatre piece. An accompanist will be provided. Please bring a copy of your most recent head shot and resume.
Character Breakdown: We are looking for 6 men and 6 women - in the age range from early 20's to 60's. Cast members need to be able to sing in a pop/rock style. Some roles require dance ability.
The ethnicity of these roles is not pre-determined. We are planning on using a diverse cast of actors.
Characters:
MOGS: a gifted and hopeful young man, 21. MOGS is quite driven and ambitious, but ultimately he wants to help people. Having waited his whole life to participate in a super high-tech society, his goals shift when he realizes that the things he's been striving for are not what they seem.
SUNNY DAY: a pop star on the rise, early 20's. SUNNY has entered into a "relationship contract" with the President and is having considerable trouble getting away from him. She finds herself falling in love with MOGS. She also finds her whole identity challenged in a powerful way as the play progresses. SUNNY is young and hopeful like MOGS, but possesses a more world-weary sensibility.
THE PRESIDENT ROYAL MARCUS DICKORY (PRMD): the flashy, fast-talking, Machiavellian ruler of the City, late 30's-40's. The PRMD is charming--and he knows it; he's also utterly ruthless. His destructive jealousy over MOGS' budding relationship with SUNNY overshadows one of his few redeeming traits, his genuine love for her.
MAX: MOGS' Uncle and the leader of the Realists, a group of non-conformists who live in the woods outside the City. Max believes passionately in natural living and is firmly against implanted technology--his disagreements with MOGS on this subject are a source of tension.
HEAD SURGEON RILEY: MOGS' professional mentor and the PRMD's henchman, 30s-40s. Imposing in stature, RILEY is as brilliant as he is cruel.
EMOGENE: a woman in love with her high-tech life, until a drastic situation convinces her to re-think her goals, 20s-30s.
OTHER CHARACTERS
FUZZY: MAX's stoic, eccentric husband, 30s-50s
LORETTA: MOGS' long deceased mother, only seen as a hologram, 30's
THE LOVEDRUGGERS: simultaneously seductive and creepy drug dealers, 20s-30s
Sign up here: http://www.signupgenius.com/go/508084EAEA629ABFB6-wastelanda
Synopsis: In a giant domed city, many years from now, humanity is computerized and constantly distracted, and Mogs, a young doctor, is busy fixing the glitches in other people's brains. When Mogs falls for pop star (and First Lady) Sunny Day, his orderly life is turned upside down by Sunny's husband, a ruthless celebrity President who delights in destroying his perceived enemies. When Mogs becomes the recipient of a nasty computer virus, he must make a choice: continue living in a virtual dream world as a buggy head case...or remove his implant and start a new kind of life with a scrappy band of rebels.
August 22 and 23 Love, Loss and What I Wore, ACT 1, Nashville, directed by Brian Hill
ACT 1 is thrilled to announce auditions for its first production of the 2017/2018 season, Nora and Delia Ephron's Love, Loss, and What I Wore. Auditions will be Tuesday, August 22nd (6:30 p.m.-8:30 p.m.) and Wednesday, August 23rd (6:30 p.m.-8:30 p.m.) at Circle Players Rehearsal Space (801 Madison Square, Nashville).
Those auditioning are asked to prepare a monologue, either dramatic or comedic, no longer than two minutes. Additional readings will be from the script. Headshots and résumés are helpful, but not required.
Synopsis: Written by Nora and Delia Ephron, based on the bestselling book by Ilene Beckerman, Love, Loss and What I Wore consists primarily of monologues about matters of the heart and matters of the closet - mothers, prom dresses, mothers, hating purses and why black is the only color that should ever be worn. At times comic, painful, poignant and sentimental, the play has been described in The New York Times as "chick legit," "Breezy and perfectly enjoyable for the stray men in the room, it's like a big bowl of buttered popcorn (but calorie-free!) for the women who can share deeply in the particulars of experience dissected and discussed."
Roles Available: Five female principal performers needed. Varying age ranges: 20s through 70s. Performers play multiple roles. Actors of all races and ethnicities are strongly encouraged to audition. All roles are available.
Love, Loss, and What I Wore is directed by Brian Hill. Performances will be October 6-21, 2017 at the Darkhorse Theater.
For additional information, you can contact Brian Hill at llawiw2017@gmail.com.
August 27 and 28 Catch Me If You Can, Center for the Arts, Murfreesboro, directed by Corey Shadd
Auditions begin both nights at 6:30 p.m., with callbacks set for Tuesday, August 29. The show runs November 3-19.
Based on the hit film and the incredible true story, Catch Me If You Can is the high-flying musical comedy about chasing your dreams and not getting caught. Nominated for four Tony awards, including Best Musical, this delightfully entertaining show was created by a Tony Award-winning "dream team," with a book by Terrence McNally (The Full Monty, Ragtime) and a swinging score by Marc Shaiman and Scott Wittman (Hairspray).
Seeking fame and fortune, precocious teenager, Frank Abignale, Jr., runs away from home to begin an unforgettable adventure. With nothing more than his boyish charm, a big imagination and millions of dollars in forged checks, Frank successfully poses as a pilot, a doctor and a lawyer - living the high life and winning the girl of his dreams. When Frank's lies catch the attention of FBI agent, Carl Hanratty, though, Carl pursues Frank across the country to make him pay for his crimes.
Catch Me If You Can is a big and bright spectacle with high-energy dance numbers and a riveting story, making it an ideal choice for Community and Professional theatres. High School performers will enjoy portraying characters of a similar age and will relish the opportunity to sing Shaiman's and Wittman's sparkling new songs.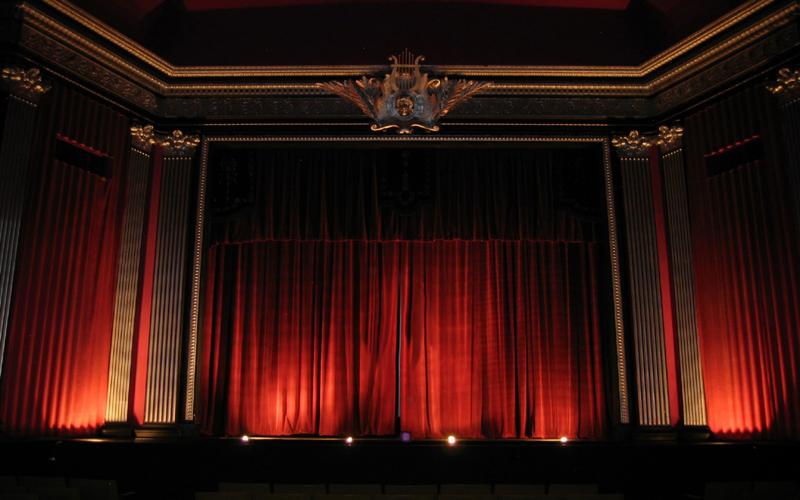 August 27 and 30 Charlotte's Web, The 4th Story Theater, Nashville, directed by Hannah Fletcher-Page
The 4th Story Theater announces auditions for Charlotte's Web. Based on the award winning children's book by E. B. White, this play tells the story of one "terrific" pig named Wilbur and the clever spider, Charlotte who teaches him about true friendship and sacrifice. The play will be directed by Hannah Fletcher-Page. Casting is open to all ages 7 to 60s, children and adults.
Audition dates: Sunday, August 27 from 1 to 3 p.m.; and Wednesday, August 30 from 5 to 7 p.m. Auditions will take place in the 4th Story Theater at West End United Methodist Church, 2200 West End Avenue. Please park and enter West End United Methodist Church from the ground floor entrance on 23rd Ave North. Take the elevator to the 4th floor.
Performances & Rehearsals Performances: October 6th - 8th and 12th - 15th (90 minutes, with Intermission). Rehearsals begin September 5th, and will be on Monday, Tuesday, Thursday from 6-8 pm and Saturday each week (or as needed) from 1-3pm. Tech week will be: October 2 - 7
Will be casting: 4-5 Female, 5-7 Male, with a chorus of 3 people (gender not important). Actors should bring and/or prepare the following (if possible): Current Headshot, Bio/Resume & a 1 minute monologue. Actors will also be asked to do a cold reading.
For character listing or more information, contact Hannah Fletcher-Page at h.fletch.email@gmail.com
To reserve your audition time, contact Martha Ann Pilcher at maspilcher@gmail.com.
August 27 and 28 Fools by Neil Simon, Towne Center Theatre, Brentwood, directed by Eric Crawford
Towne Centre Theatre announces auditions for Neil Simon's FOOLS Sunday August 27 and Monday August 28, 7 p.m., at the theatre at 136 Frierson Street, Brentwood. FOOLS is a fable of a remote Ukrainian village under a 200 year old curse of stupidity and the school teacher who tries to break it and learns a bit about love in the process. FOOLS will be directed by Eric Crawford. Ten roles are available for actors and actresses aged late-teen through well-seasoned. Rehearsals will start on September 11. Performances will run from October 20-November 4. Auditions will consist of cold readings from the script. Bring a schedule of potential conflicts.
Available roles
Leon Tolchinsky, (late-teens-early 30s) A cocky, but likable teacher
Sophia Zubritsky (late teens-early 30s) enchanting student
Lenya Zubritsky (late 30s-early 60s) Sophia's mother, very excitable
Dr. Zubritsky (late 30s-early 60s) Sophia's father, town doctor, has trouble with jars
Count Gregor (late teens-early 30s) cocky, but not so likable
Magistrate (50+)
Slovitch, the Butcher (30s-50s)
Mishkin, the postmaster (30s-50s)
Snetsky, the sheep herder (30s-50s) very outgoing
Yenchna, the vendor (50+) always out to make a kopeck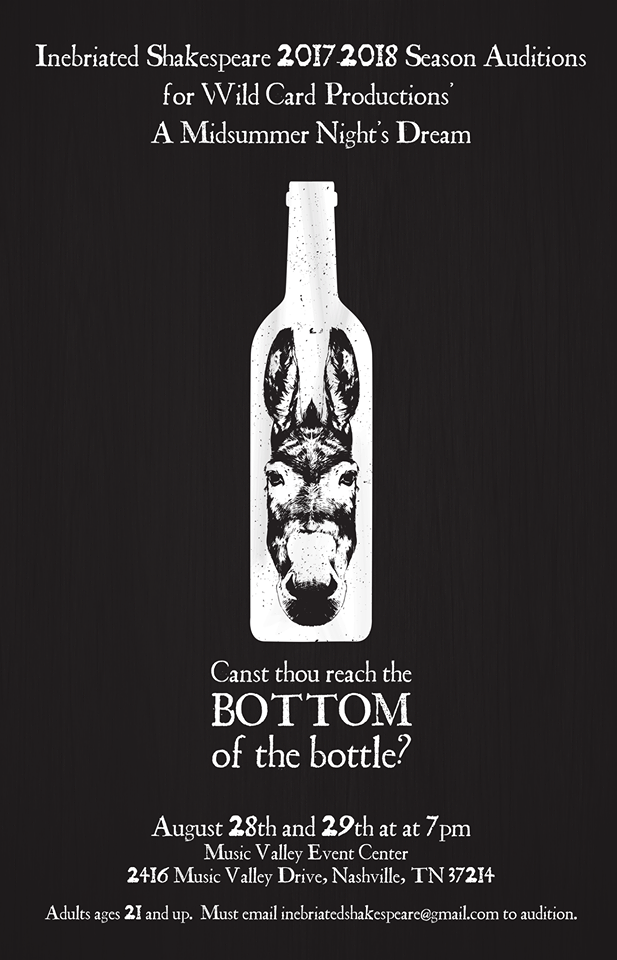 August 28 and 29 A Midsummer Night's Dream, Inebriated Shakespeare and Wild Card Production, Music Valley Event Center, Nashville
Inebriated Shakespeare's A Midsummer Night's Dream is holding auditions on August 28 and 29 at the Music Valley Event Center at 7 p.m. Actors over the age of 21 welcome to audition. Please bring head shot, resume and wear comfortable clothing. If you would like to audition, you MUST email inebriatedshakespeare@gmail.com to request an audition slot. Please indicate which day you will be attending. Auditions will consist of improv work and cold readings from the script.
Related Articles View More Nashville

Stories

Shows
Jeffrey Ellis is a Nashville-based writer, editor and critic, who's been covering the performing arts in Tennessee for more than 35 years. In 1989, Ellis (read more...)